The (R)eproductive rate is how many people, on average, a currently infected person will infect before their case is resolved by death or recovery to immunity.  An R below 1 means the number of new infections should decline.  An R above one means disease spread is increasing.
R is rebounding.
April's shut down brought national R to well below 1.0.  A few states had R's just above 1 but national progress had slowed spread to a point where our hospital systems had a fighting chance.
RT.live is a near real-time, open-source calculation of state by state R's.  Their estimate from yesterday is sobering.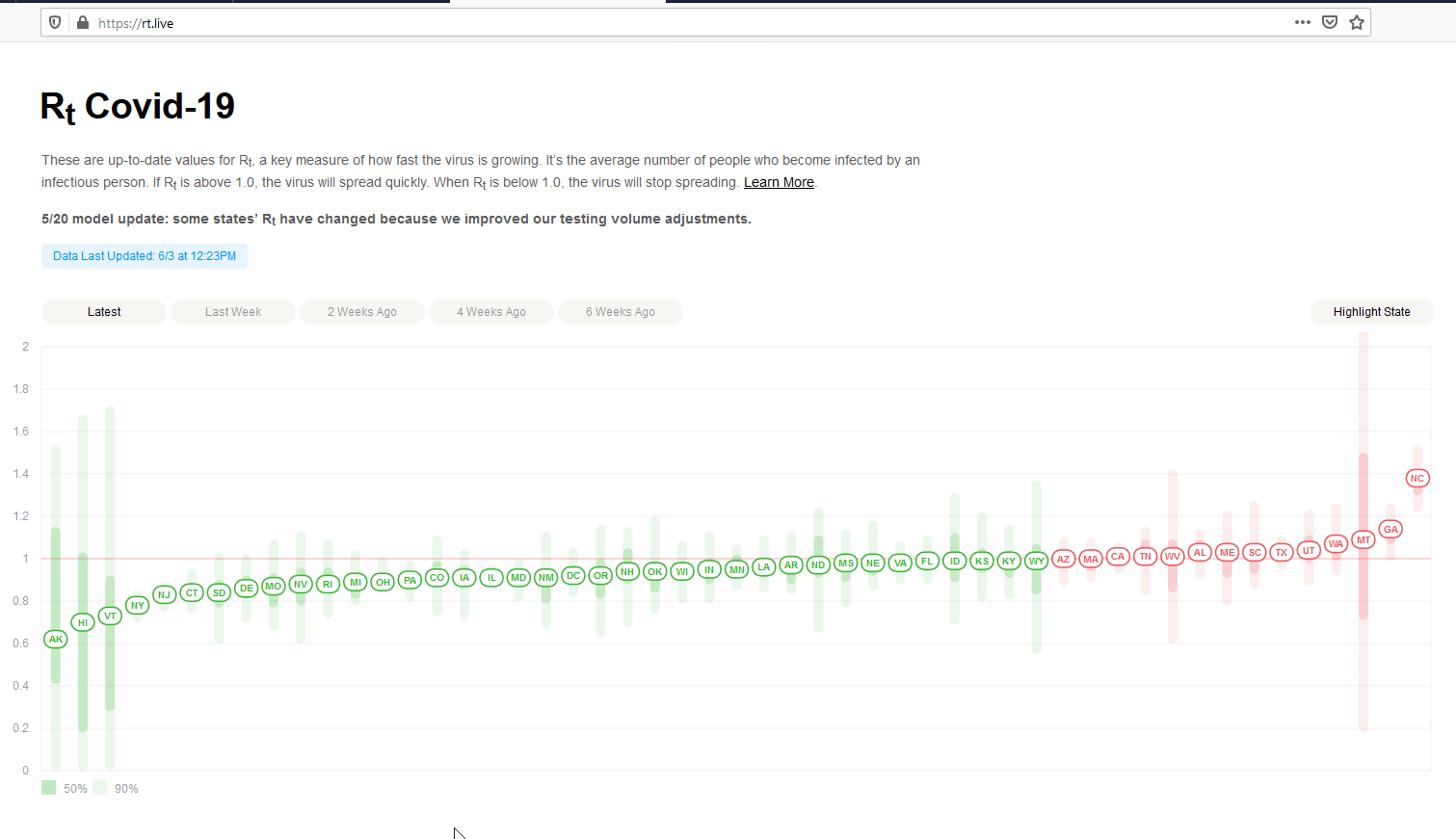 Fourteen states have estimated R's above 1.0. North Carolina has a point estimate of 1.38.
These estimated R's are based on diagnosis, so although the estimate is for June 3, 2020 the data is really reflecting new infections that occurred on roughly May 29, 2020. The R trend is up in large states again. And these trends are happening before protests but after re-openings have occurred.
Even in states that have R below 1 like Maryland, we have a potential set of problems as the current stock of people who need medical care is not clearing from the hospitals fast enough to create space for people who will need medical care in the near future.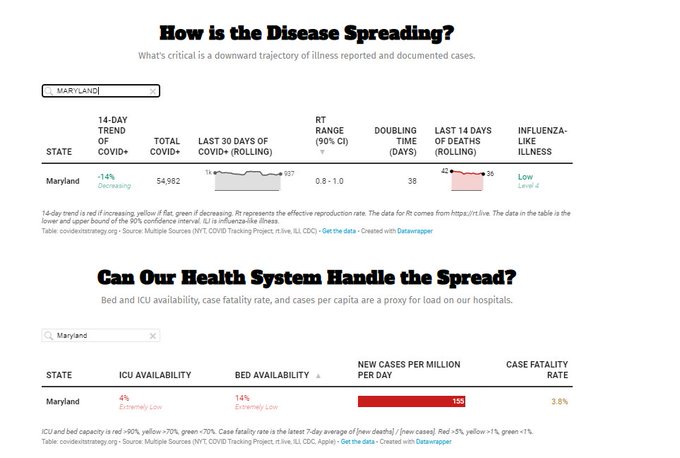 If the protests are to generate an upswing in R, we will see it first in Minnesota in the next day or two and then elsewhere by early next week. The econometricians and epidemiologists will need to apply some fairly powerful tools to figure out what component of the R upswing is protest related, and what component is the underlying trend from re-opening.
But the baseline pre-protest but post-re-opening is that R was going up, and in some states, spread is broad and lightly controlled at best.