On the Road is a weekday feature spotlighting reader photo submissions.
From the exotic to the familiar, whether you're traveling or in your own backyard, we would love to see the world through your eyes.
Beauty comes in so many different forms.  A castle that was rebuilt as a chateau.  A castle that has never been taken by force, ever, in all of history.  It must be awe inspiring to see these in person, but this is the next best thing.   ~WaterGirl
Auntie Anne
Angers is not a typical French chateau – it is a medieval castle and was built at a Roman site in the ninth century as part of an effort to protect Anjou from the Normans.  The chateau was rebuilt by Louis IX (Saint Louis) in the early part of the 13th century. It's primarily been used as a fortress and armory (through the First and Second World Wars). The castle has never been taken by any invading force in its history.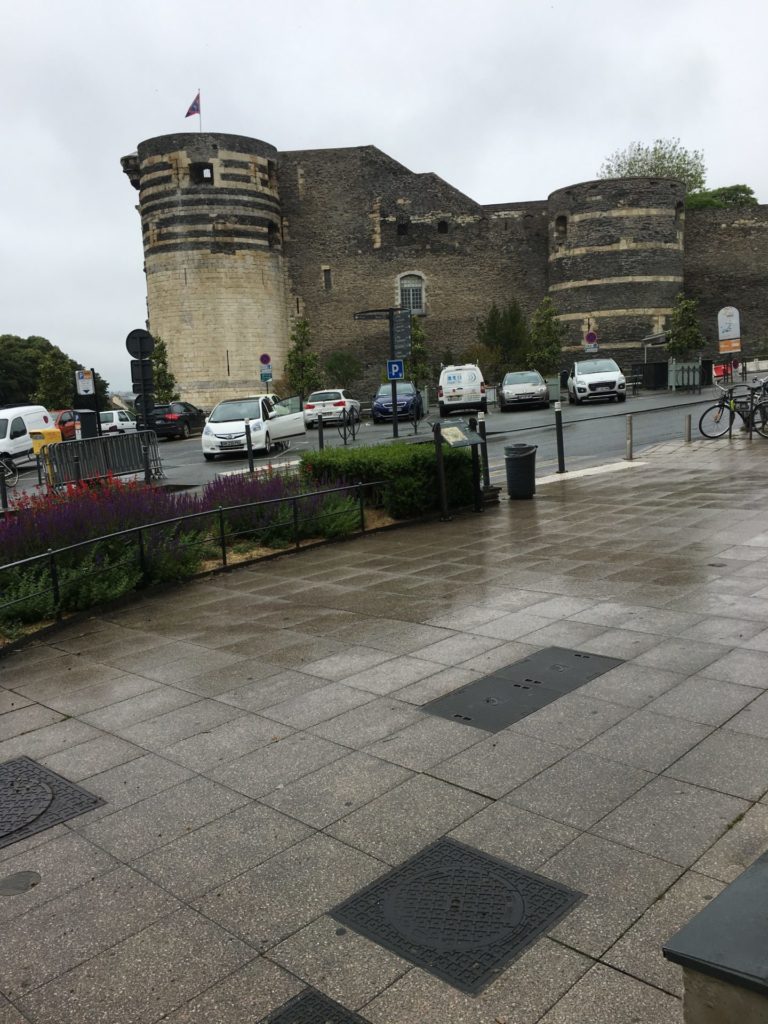 Angers, France
May 18, 2017
Part of the 9 feet thick outer wall. The castle is protected by 17 massive towers made of schist and tufa.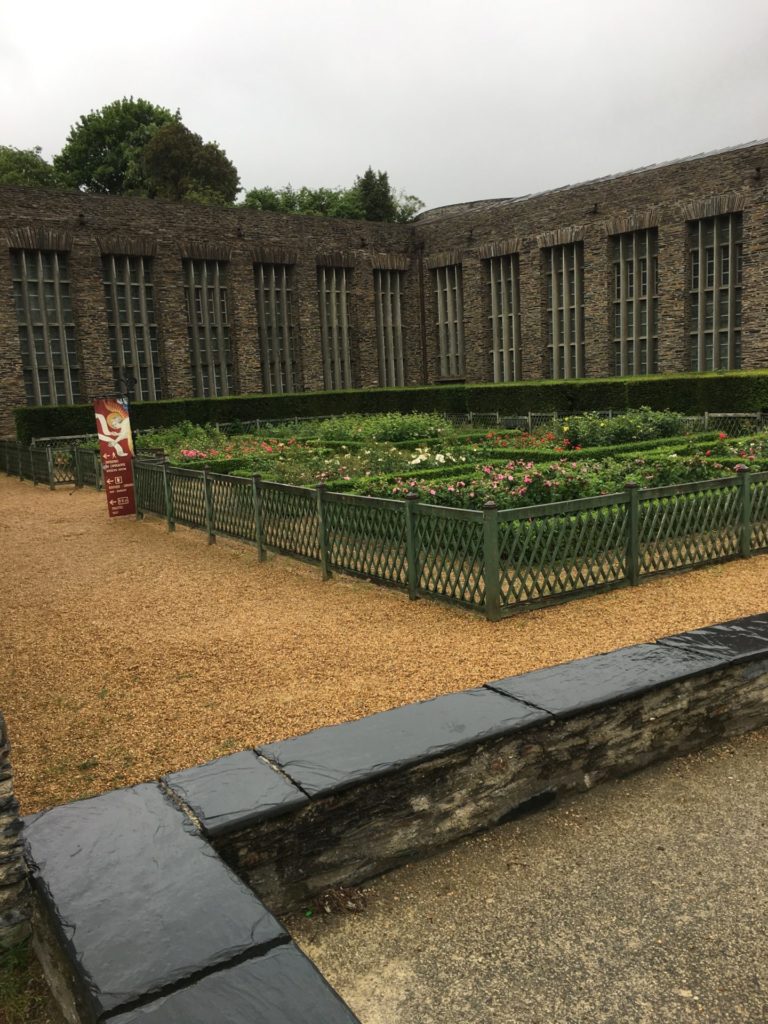 Angers
May 18, 2017
Part of the gardens inside the castle.  I wish the weather would have allowed us to wander the gardens.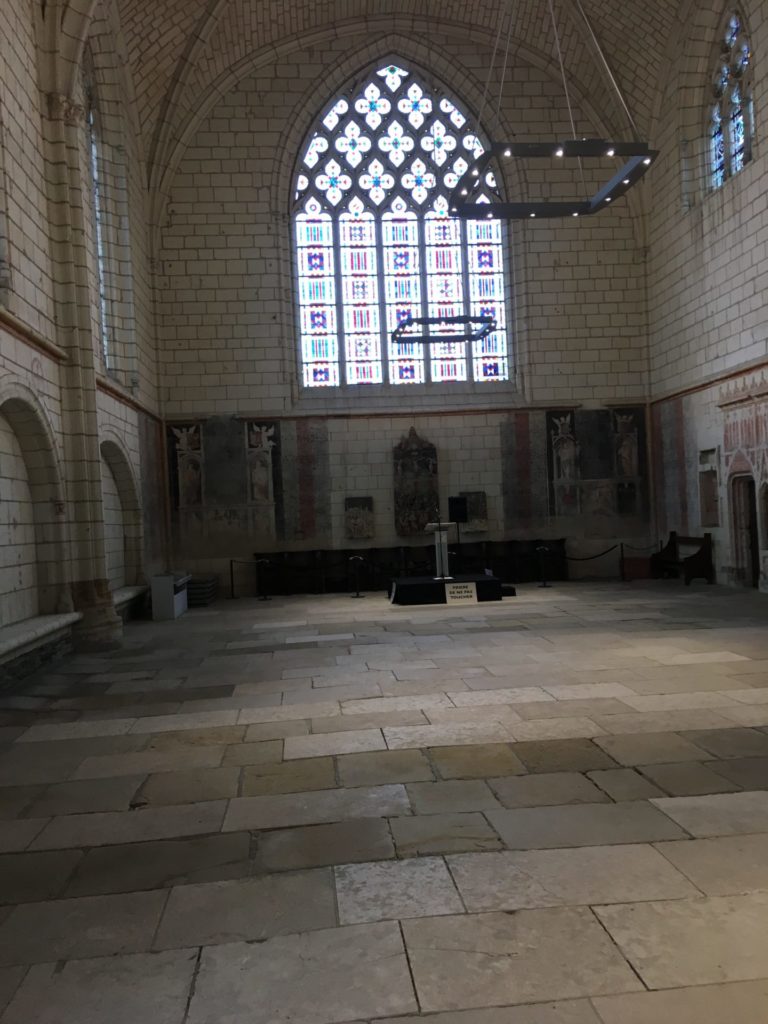 Angers
May 18, 2017
This is an interior shot of the Renaissance era chapel. The chapel is a sainte chapelle, the name given to churches which enshrined a relic of the Passion. The relic at Angers was a splinter of the fragment of the True Cross which had been acquired by Louis IX.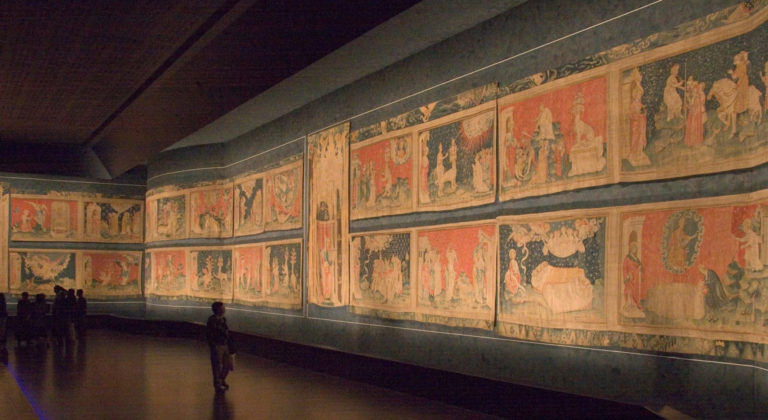 Angers
May 18, 2017
Angers is home to the Apocalypse Tapestry – a large medieval French set of tapestries commissioned by Louis I, the Duke of Anjou, and produced between 1377 and 1382. The Apocalypse Tapestry depicts the story of the Apocalypse from the Book of Revelation and is the oldest French medieval tapestry to have survived.
The tapestry picture isn't mine.  You aren't allowed to take photos, but Kimon Berlin did.  The tapestries are truly breathtaking – the stitches are incredibly fine.  They cover all the walls in an enormous room.