On the Road is a weekday feature spotlighting reader photo submissions.
From the exotic to the familiar, whether you're traveling or in your own backyard, we would love to see the world through your eyes.
I know we're supposed to be looking at the chateau, but I am captivated by the gray-blue of the sky.  The perfect backdrop for the chateau.  And then we're treated to beautiful light on da Vinci's "grave"!  What a lovely contrast.  ~WaterGirl
Auntie Anne
Amboise is a more traditional chateau. It was built on a spur of the river Loire and sits high above the river and town. Today, there's a school at the foot of the castle, which one of my gaming friends attended as a young boy.
It was a favored royal residence in the fifteenth century. King Charles VIII died at the château in 1498 after hitting his head on a door lintel.  King Francis I was raised at Amboise, and during the first few years of his reign, the château reached the pinnacle of its glory. As a guest of the King, Leonardo da Vinci came to Château Amboise in December 1515 and lived and worked in the nearby Clos Lucé, connected to the château by an underground passage. Da Vinci died and was buried at the chateau in 1519.
Henry II and his wife, Catherine de' Medici, raised their children in the Château d'Amboise, along with Mary Stuart, the child Queen of Scotland who had been promised in marriage to the future French Francis II.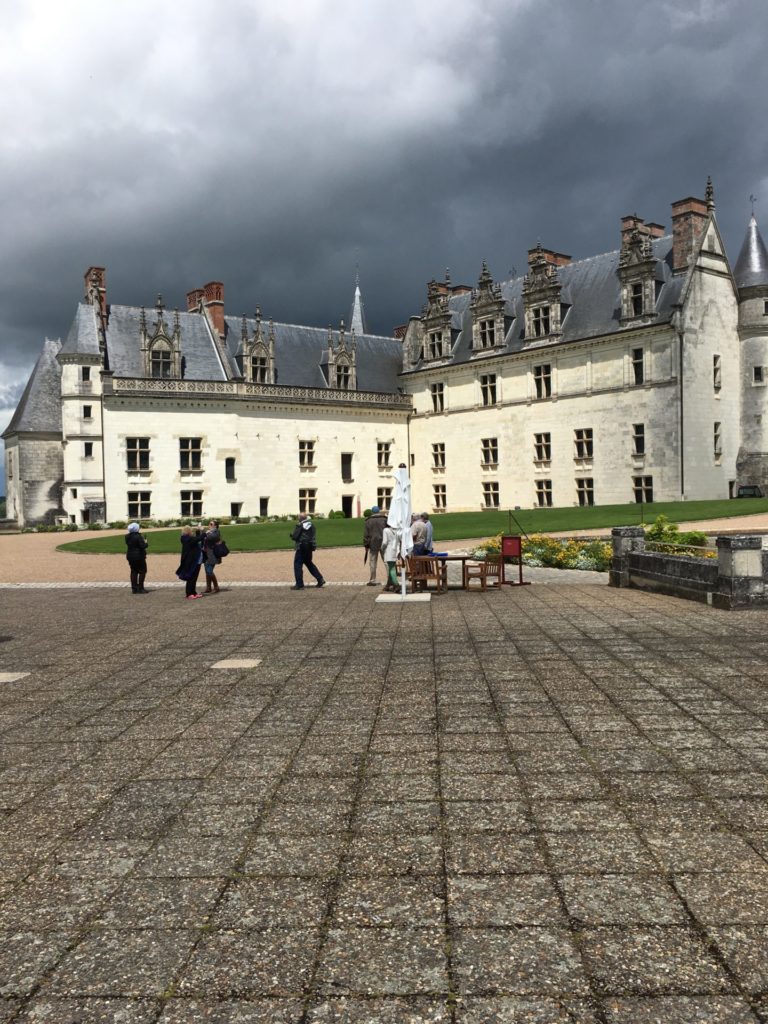 Amboise
May 19, 2017
Exterior of the chateau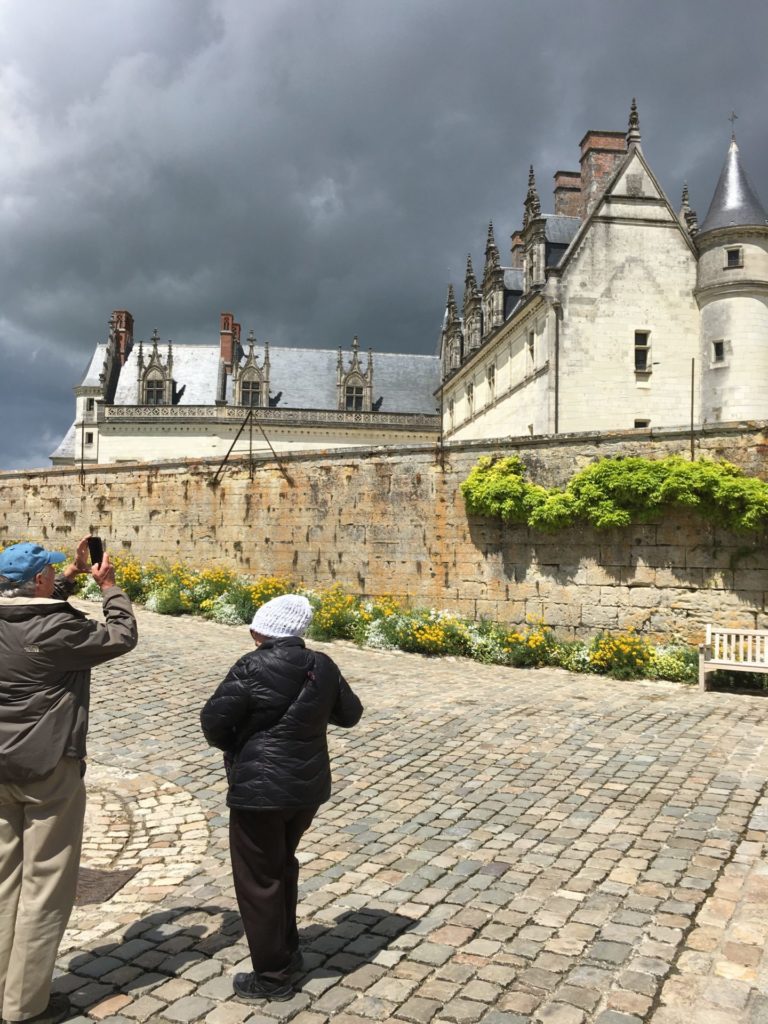 Amboise
May 19, 2017
Another view of the exterior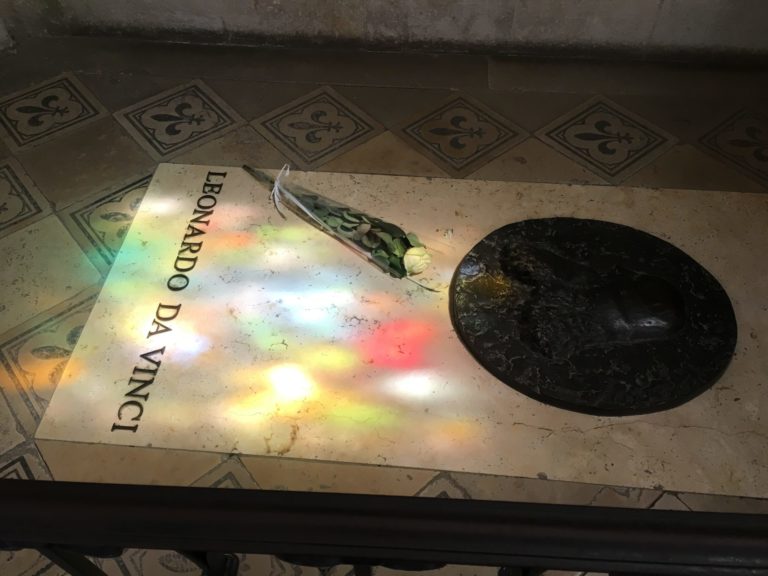 Amboise
May 19, 2017
Leonardo da Vinci's "grave." The actual chapel where he was buried was demolished after the French revolution.  60 years later, the demolition site was excavated and a collection of bones with an extremely large skull was buried in the Chapel of Saint Hubert as indicative of his final resting place.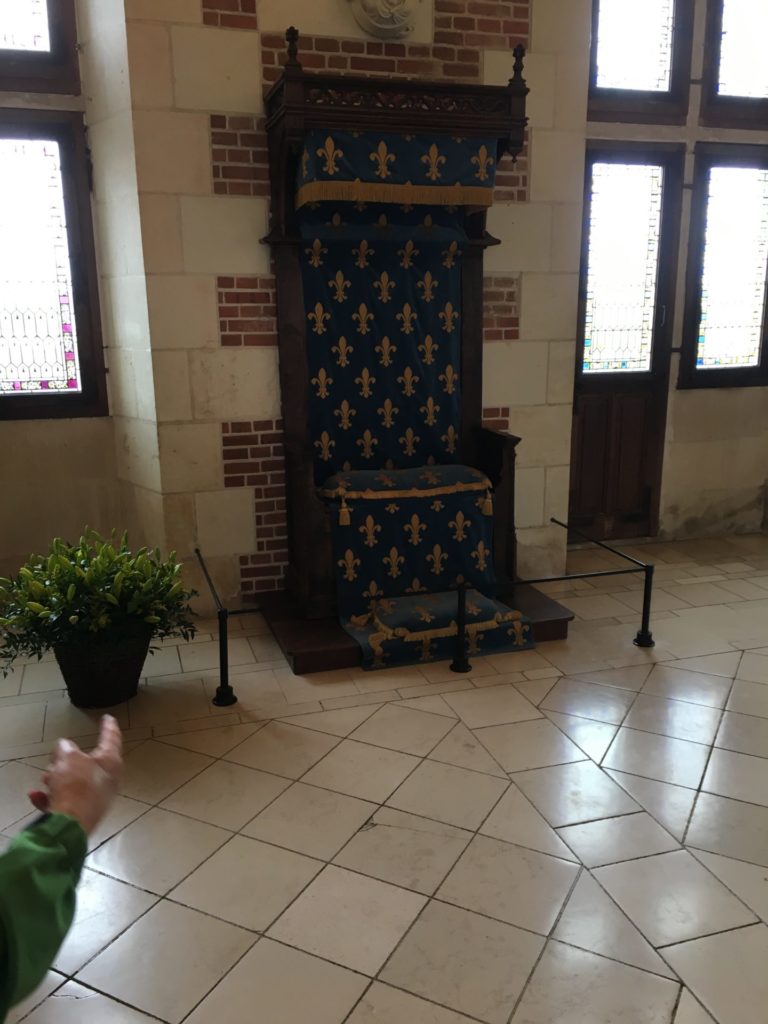 Amboise
May 19, 2017
Throne.  What interested me is that the king during the chateau's peak of royal favor (Francis 1 – 1515-1547) actually traveled between chateaux to better administer France.  So this throne was portable, and it traveled with the king and his court.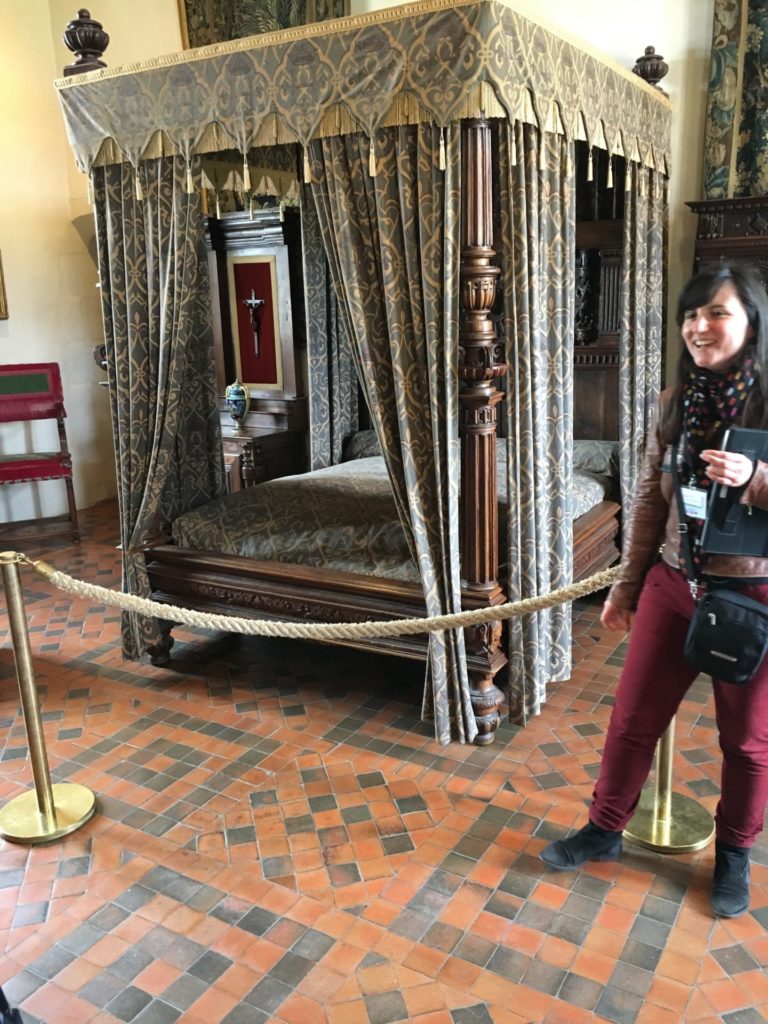 Amboise
May 19, 2017
Henri (Henry) II's bedchamber. He married Catherine de' Medici when he was only 14.  He actually spent most of his time with his mistress, Diane de Poitiers.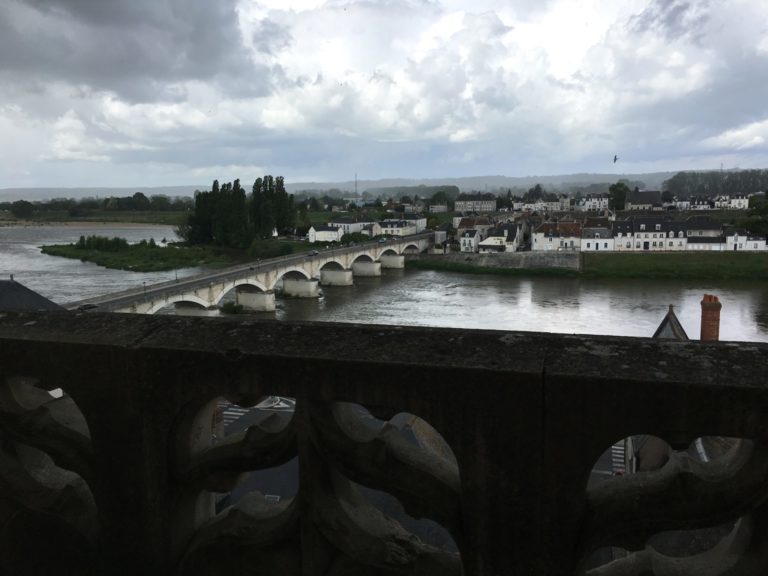 Amboise
May 19, 2017
View across the Loire from the chateau.