On the Road is a weekday feature spotlighting reader photo submissions.
From the exotic to the familiar, whether you're traveling or in your own backyard, we would love to see the world through your eyes.
It's Friday, so a post from otmar should come as no surprise!  Today we have the first of two castles from ottar – the other one will be next Friday.  Then, for the two weeks after that we will have entries from First Timers.  I hope!  Come on, First Timers, I know you're out there, with some great photos.  I hope you'll share them with us.  ~WaterGirl
otmar
My last submission was Burg Hochosterwitz, which is a very large and very well preserved building. I'd guess there are a few dozens of those in Austria. But time has not been so kind to all of the castles that were built by all sorts of knights, bishops and nobility during the middle age.
As the corona lock-down was easing here in Austria, we met up (of course purely by accident) with friends and went hiking in remote parks east of Vienna.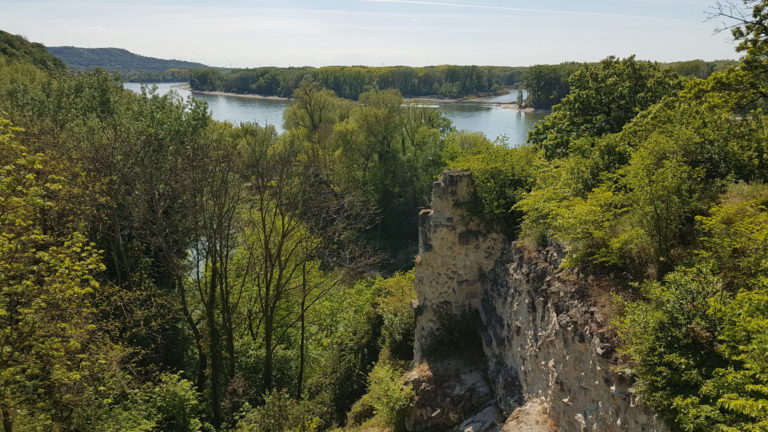 Ruine Röthelstein
The first trip brought us to the national park of the flood-plains of Danube / March close to the border to Slovakia.
This is the view from the ruins of Castle Röthelstein. Translated from a local webpage:
Röthelstein secured the Danube on the Austrian side for centuries, just as Thebes did  for the Hungarians and Slovaks. Röthelstein Castle was first documented in 1180. The first known Röthelsteiners were Ulrich, Heinrich and Irnfried, who between 1170 and 1209 were ministers of the Vohburgs, once one of the most powerful noble families in this area, and served as lords of the castle.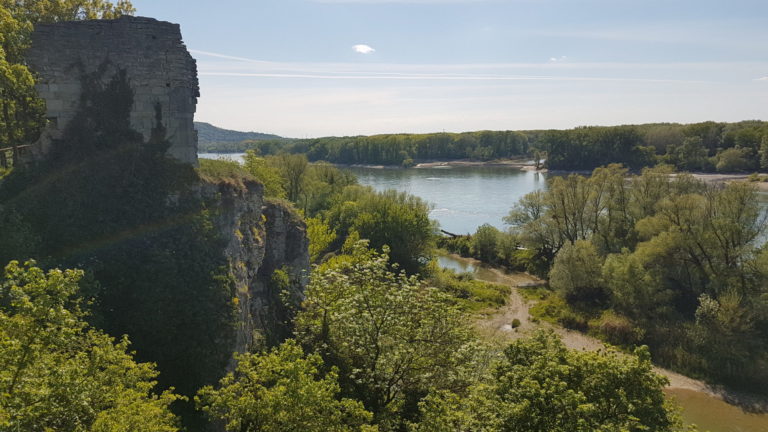 Röthelstein
There really isn't much left of the castle.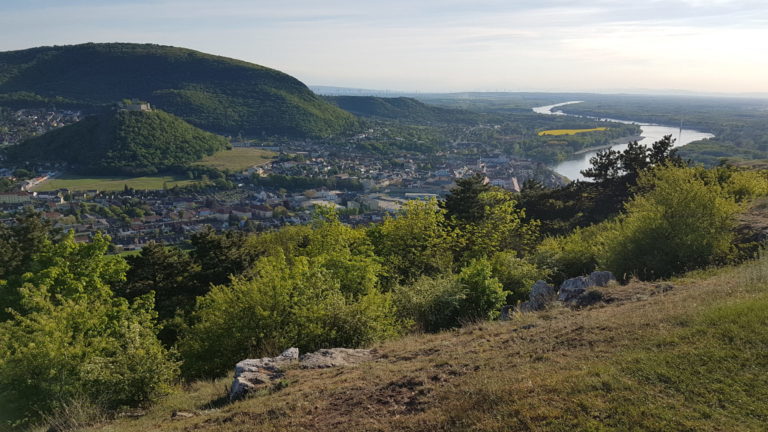 Hainburg as seen from the Braunsberg
Archeological diggings showed that the Braunsberg was the site of a celtic settlement in pre-roman times. (~200 BC)
The hill gives a nice 360° view: on the eastern side you can see Bratislava (including the well-known castle), on the other side there is this view down to the city of Hainburg.
Hainburg is the last significant settlement on the Austrian side of the border. The city still features a well-preserved medieval city wall. The ruins on the other hill are call Heimenburg.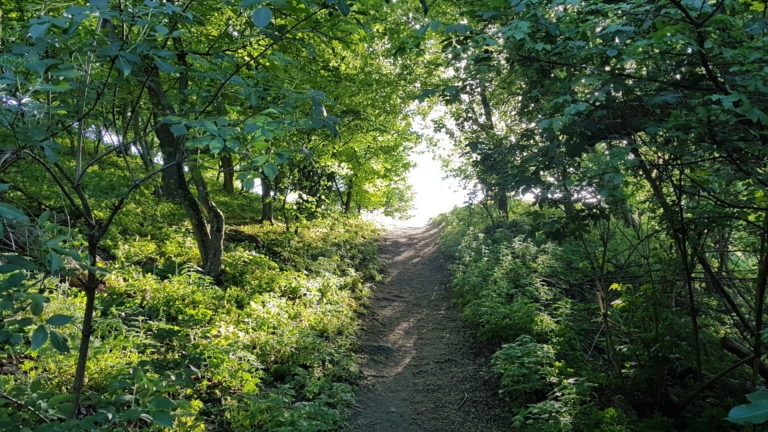 Walking up through the wood
This is an impression of the path up Braunsberg.