On the Road is a weekday feature spotlighting reader photo submissions.
From the exotic to the familiar, whether you're traveling or in your own backyard, we would love to see the world through your eyes.
Today arrieve takes us to Jordan.  If it wasn't for all the beautiful blue skies, I would think these were photos of another planet!  A good reminder that beauty takes many different forms.  ~WaterGirl
arrieve
One benefit of all this free time has been the chance to go through old photos of journeys past, and finally process and organize the hundreds of old pictures. I miss traveling, and I wish I believed that it will be possible again soon. On the other hand, I've been incredibly lucky to have seen as much of the world as I have.
One country I would love to return to is Jordan. I wasn't supposed to be there. I had a two week tour of Ethiopia booked in early 2017, but it was cancelled at the last minute because of a State Department advisory. I had planned to spend a couple of days in Abu Dhabi on my way to Ethiopia, and I'd already spent $500 on the necessary shots, so I started looking around for a place that was reasonably close to the Emirates and required the same vaccinations. I ended up spending a week in India — and because it was more or less on the way home, a week in Jordan.
I got to see Petra, which was a lifelong dream, but the real surprise to me was how much I loved Wadi Rum. It's at the top of my list of places I'd love to go back to.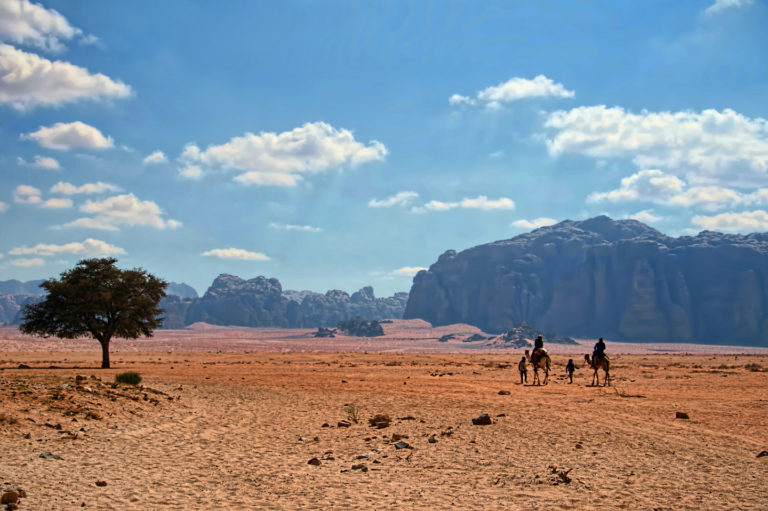 Wadi Rum, Jordan
The red sands of Wadi Rum make it a reasonable cinematic substitute for Mars, and a lot of movies have been filmed there.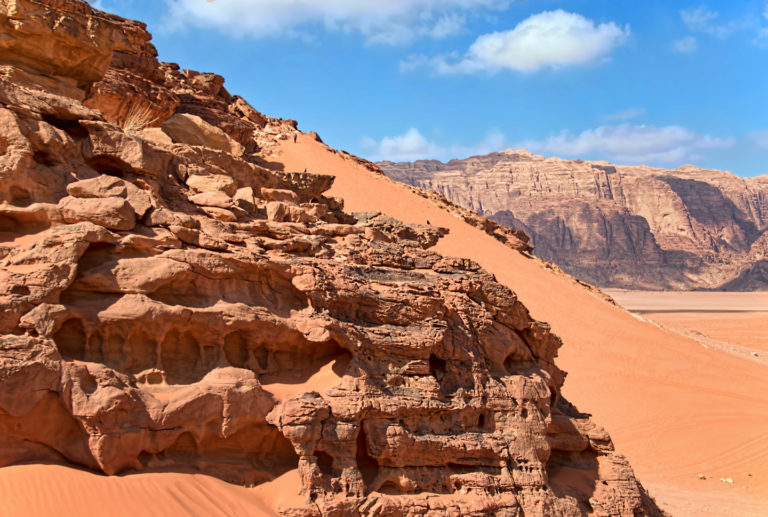 Wadi Rum, Jordan
Some spectacular red sand.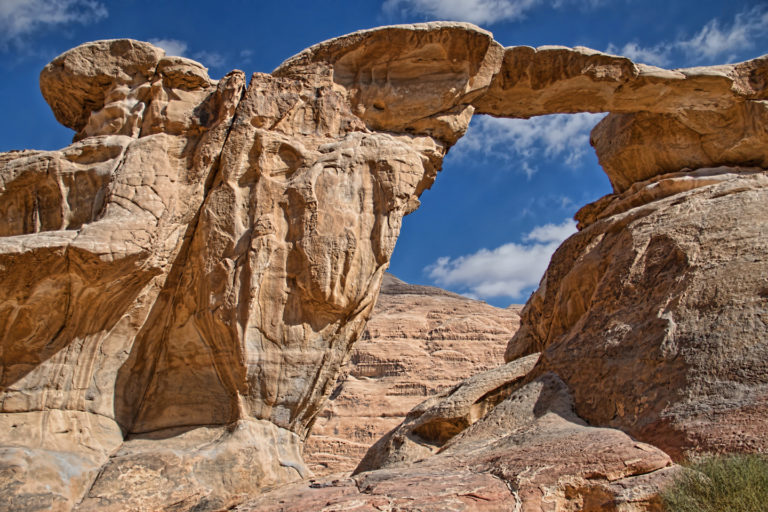 Wadi Rum
The Um Fruth arch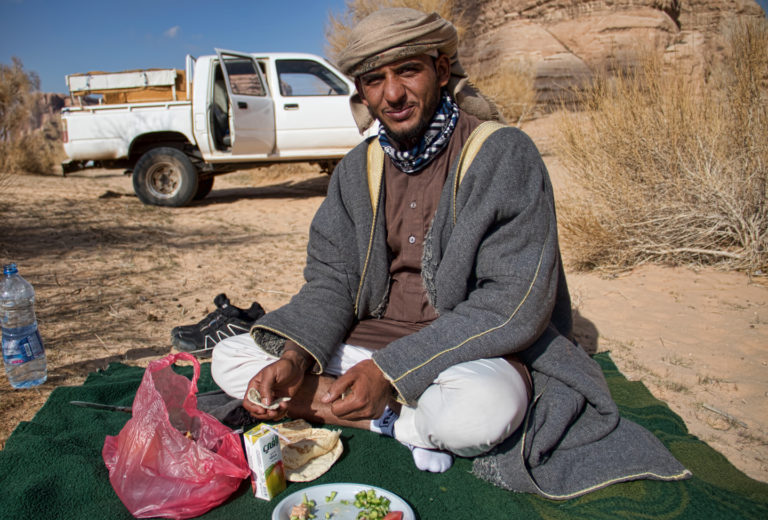 Wadi Rum
This is Suleiman, my Bedouin guide in Wadi Rum, when we stopped for a picnic lunch. Maybe because it was January, I had the guides to myself during the entire five-day trip from Amman. Suleiman was by far my favorite — he was eager to improve his English and wrote down any word I used he was unfamiliar with, he asked my advice about his love life, he told me a lot about day to day life in Jordan, and his racing camels, of which he was very proud. After lunch, he got cushions from his truck, said, Now we take a nap, and promptly fell asleep. I didn't sleep but I still remember how magical it was lying there in the desert, far from everything, listening to the birds sing.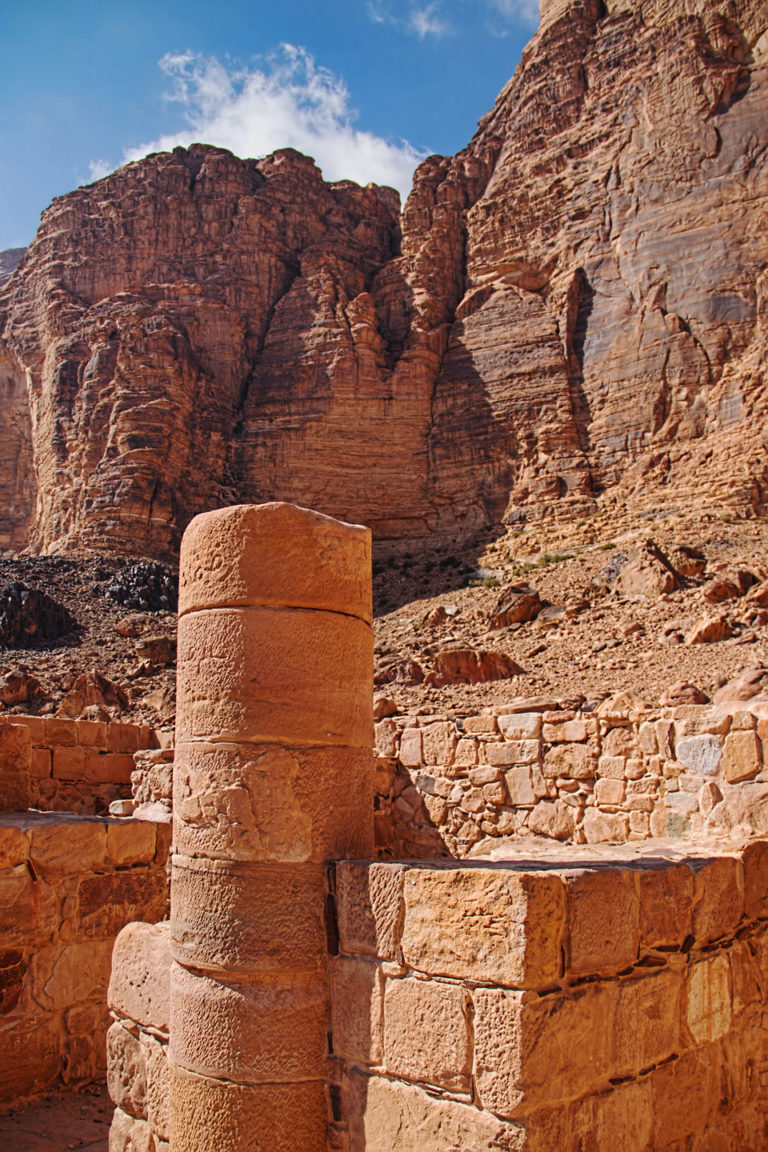 Wadi Rum, Jordan
Ruins of a Nabatean temple (the same people who built Petra) at the base of Jebel Rum, the highest mountain in the Wadi.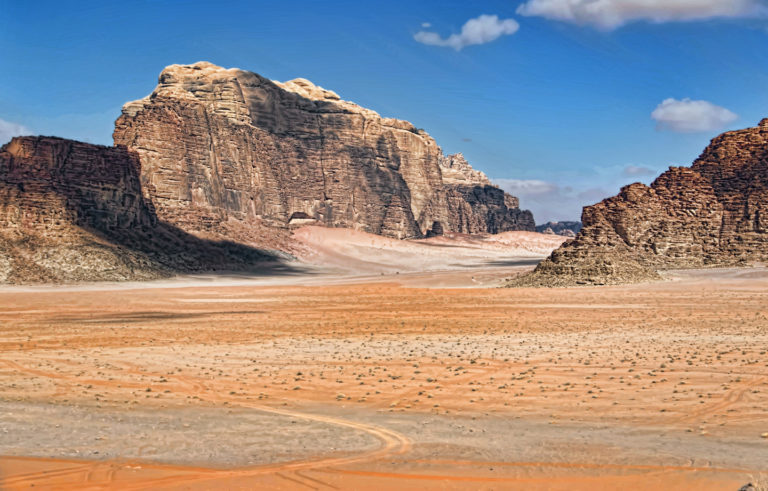 Wadi Rum, Jordan
Another desert view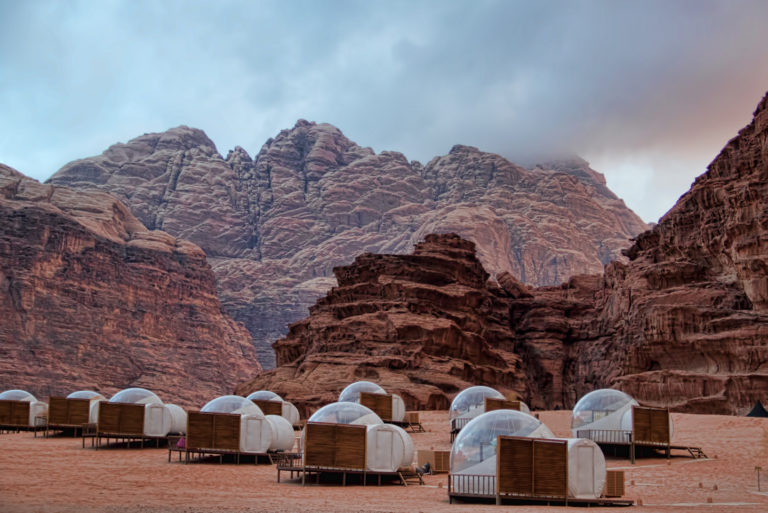 Wadi Rum, Jordan
After the day spent driving around, I spent the night in a Bedouin camp. I loved the sci-fi look of these tents, which allow you to see the stars, but I opted for the cheaper traditional tent.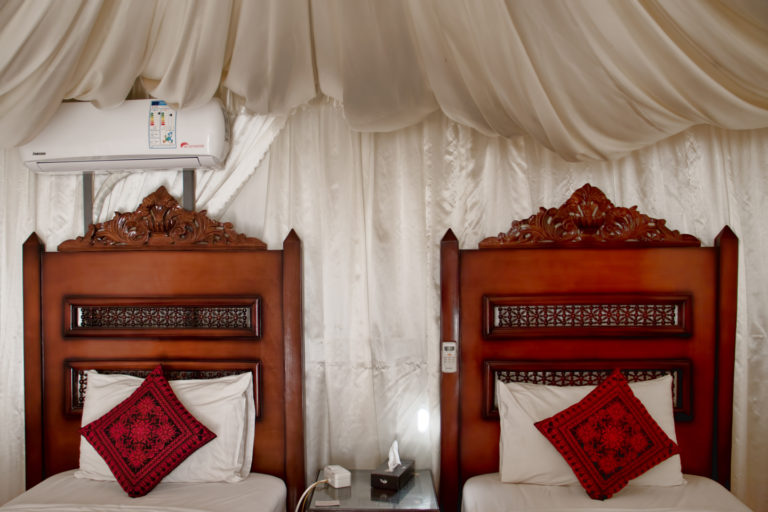 Wadi Rum, Jordan
The inside of my tent. It was the middle of winter, so although the temperatures during the day were comfortable, it was freezing at night. But there was a heater, and heavy robes to wear — much appreciated when trekking to the toilets in the middle of the night.