On the Road is a weekday feature spotlighting reader photo submissions.
From the exotic to the familiar, whether you're traveling or in your own backyard, we would love to see the world through your eyes.
Today we have the second of two castles from ottar!  After today, for the next two weeks I hope to have entries from First Timers.  We  have 4 so far, that leaves 6 more to go.   Come on, First Timers, I know you're out there, with some great photos.  I hope you'll share them with us.  ~WaterGirl
The following weekend, we also hiked in a park east of Vienna.
This time it was the "Wüste" in Mannersdorf. The name Leithagebirge ("Mountains of the Leitha river") is a slight exaggeration; this string of hills wouldn't be called "mountains" by anyone who is used to the Alps.
Anyway, there are archeological marvels in there.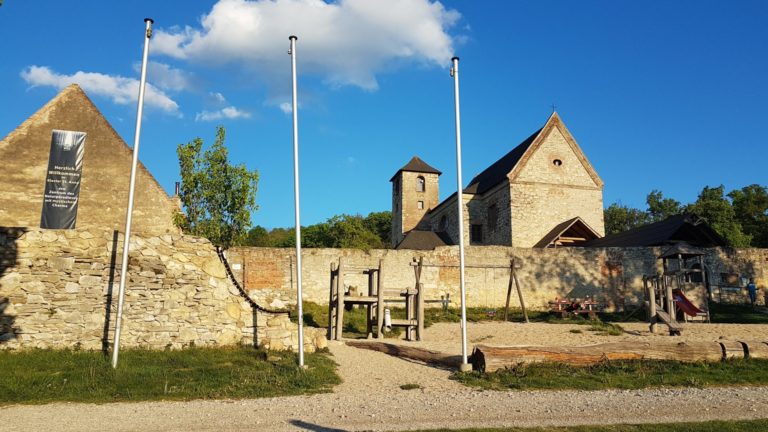 The monastery
Translated from the website:
The former monastery of St. Anna was founded by Eleonora of Mantua in 1644 and, after being destroyed by the Turks in 1683, flourished in Maria Theresa's time.

Since the Discalced Carmelites are a contemplative order, the monastery was closed in the wake of the abolition of Josef II on September 1, 1783.

Parts of the monastery buildings were assigned to a forester; other parts together with the monastery church served as storage rooms for a long time and fell into disrepair.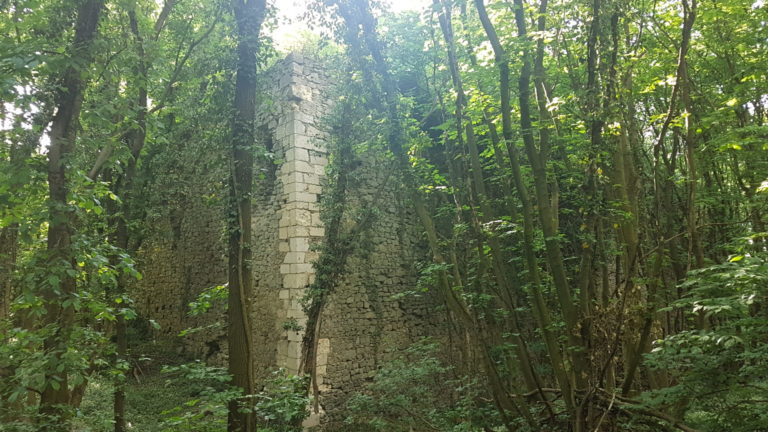 Ruine Scharfeneck
This area of the monastery is fenced in by a stone wall. Hiking up and reaching the first ridge of the hills, we meet Ruine Scharfeneck.
It dates back to the 11th century, played a role in typical medieval feuds for power and possessions in the 14th and 15th century. Its location in the border region between Austria and Hungary made it interesting.
The last real use of the monastery was as a refuge during the second Ottoman siege of Vienna.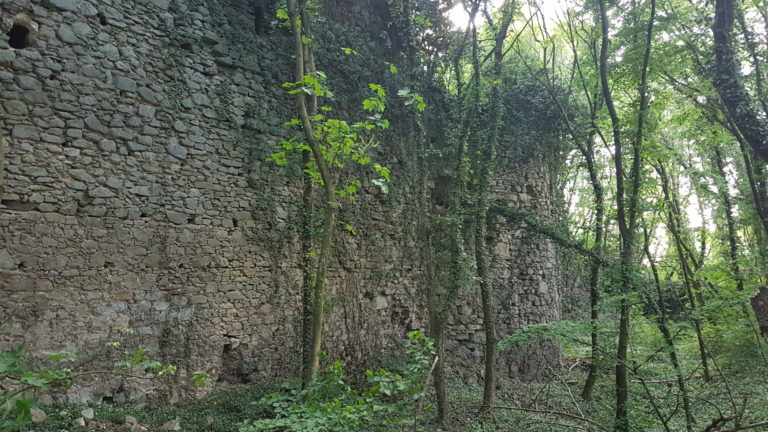 Ruine Scharfeneck
This castle has been left to itself for quite some time. It's spooky to visit as it's just there in the wood. No guardrails, no concrete securing old masonry and certainly no "access for handicapped".
There is just a sign saying "you really shouldn't enter", but I guess that's only for the village to avoid liability in case something happens.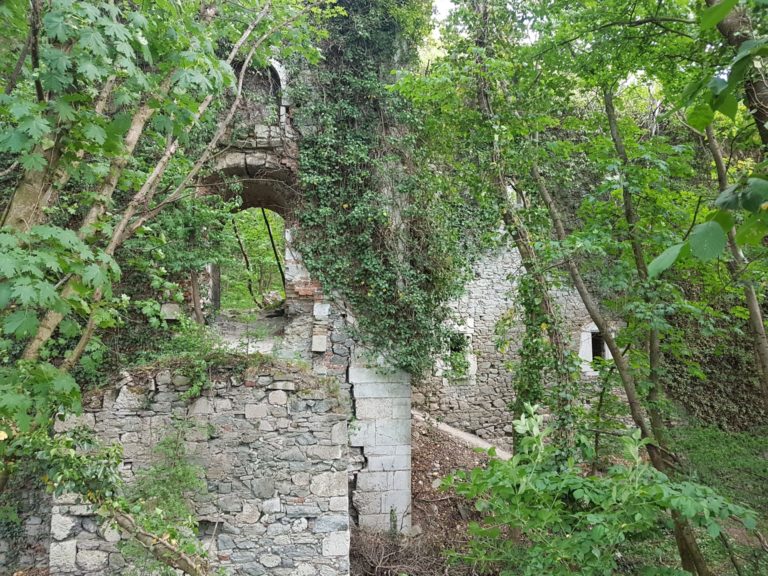 Ruine Scharfeneck
Still more pictures from the outside.
The castle layout is a square with extended corner fortifications and a round tower in the courtyard.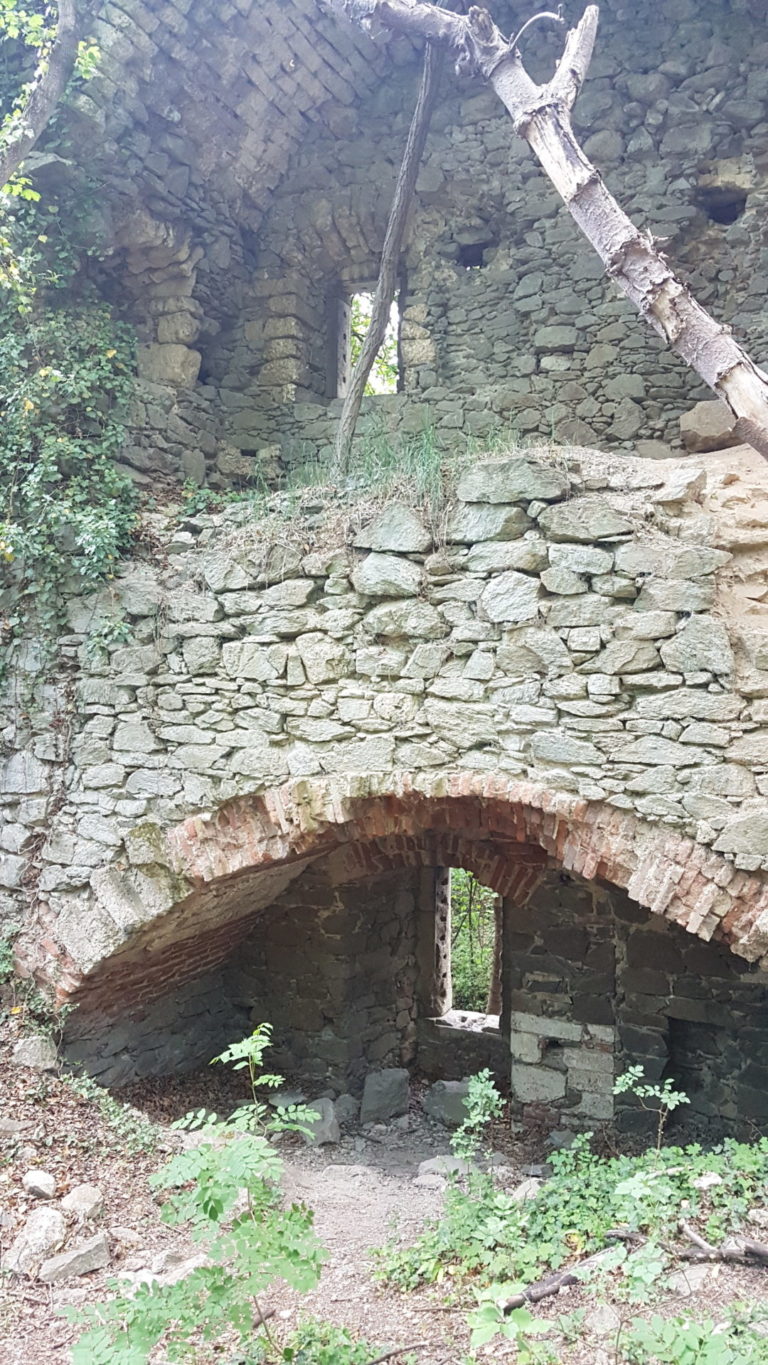 Inside Ruine Scharfeneck
Walking inside the courtyard, you can see the remnants of rooms and windows.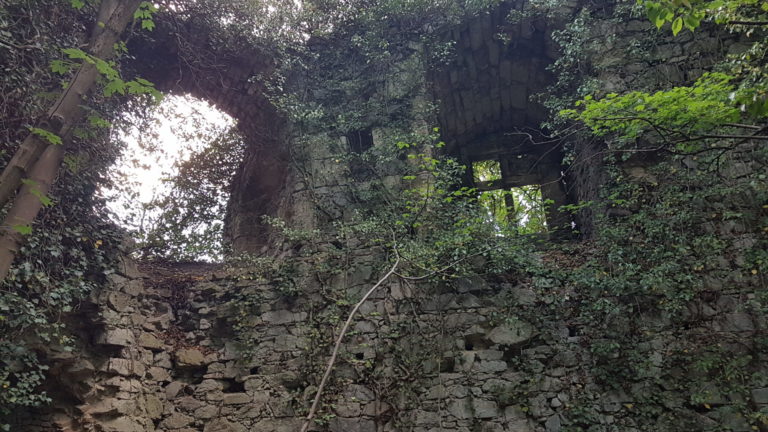 Inside Ruine Scharfeneck
Some more impressions.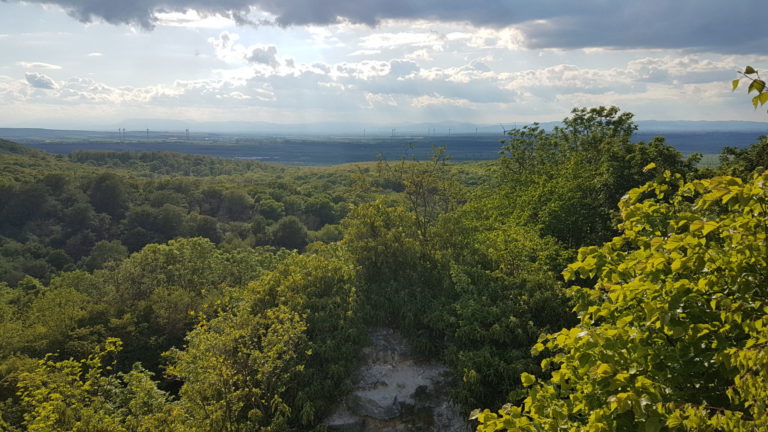 Ruine Scharfeneck
Climbing up the remnants of the central tower (which was destroyed by a lightning strike in 1555) treats you to a view over the pains in the direction of the eastern fringes of the Alps.