On the Road is a weekday feature spotlighting reader photo submissions.
From the exotic to the familiar, whether you're traveling or in your own backyard, we would love to see the world through your eyes.
First Timers Week

It's Day 1 – let's give a warm welcome to Dave Foster!  We're up to 6 first timers so far.  I love the scarlet color of these birds, especially in contrast to the green background.  Am I the only one who thinks the scarlet tanager looks mad in the final photo, like maybe the suet didn't live up to his expectations?  ~WaterGirl
Dave Foster
Scarlet Tanagers eat mainly insects along with some fruit and tender buds, so we were surprised to see one at our suet feeder.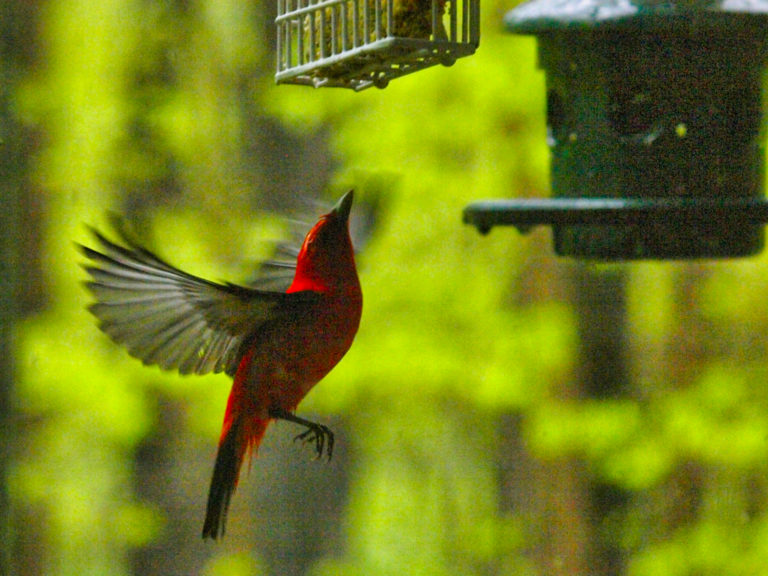 Near Waterloo, Michigan
May 18, 2020
Approach to suet feeder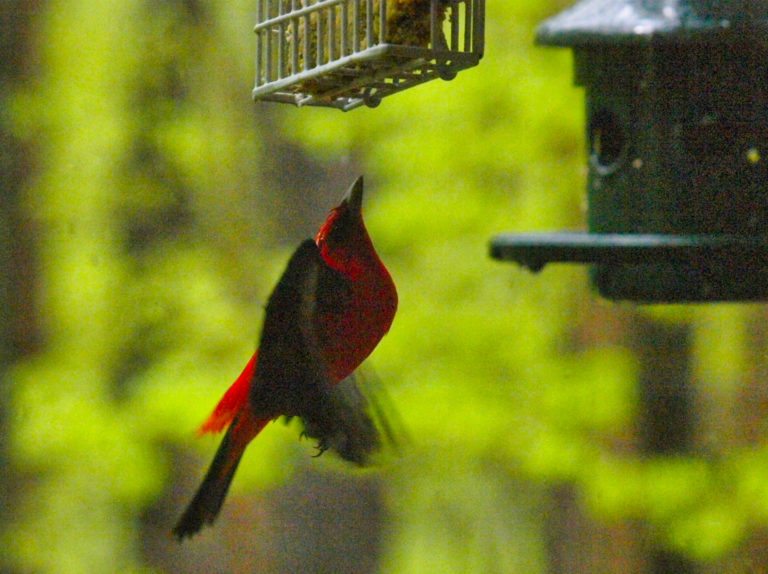 Near Waterloo, Michigan
May 18, 2020
Powering up to the feeder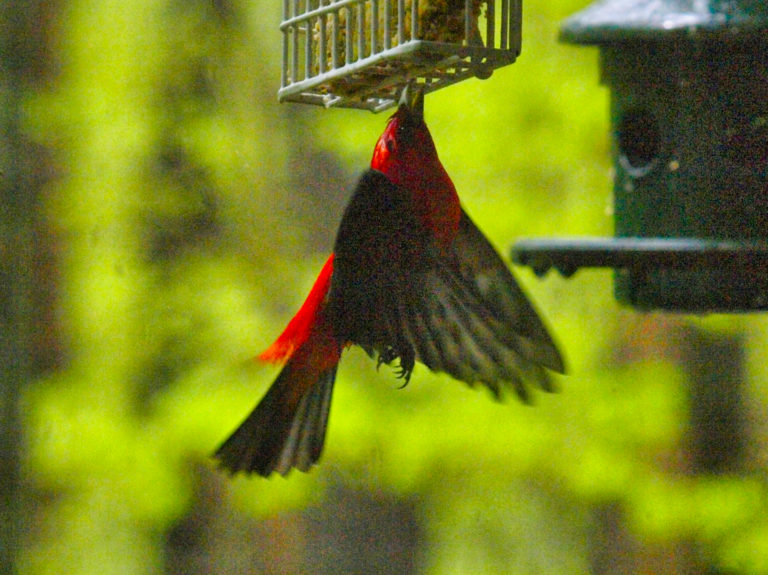 Near Waterloo, Michigan
May 18, 2020
Taking a bite of the suet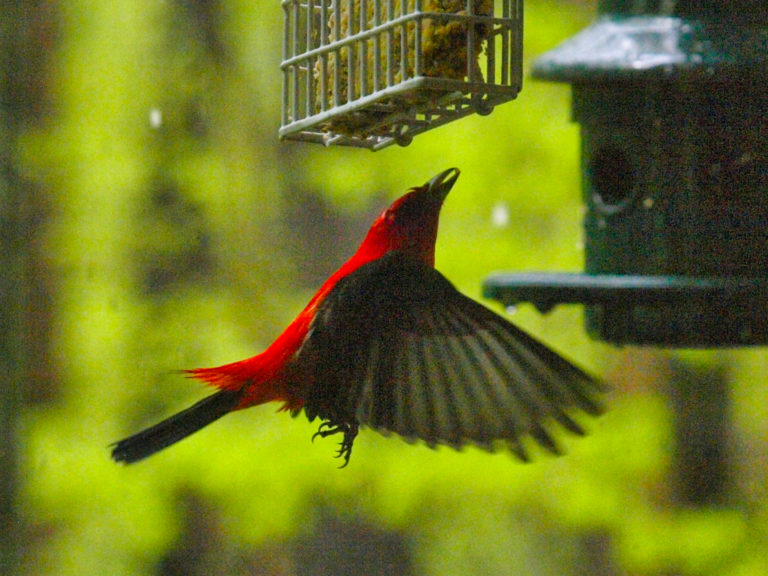 Near Waterloo, Michigan
May 18, 2020
Dropping down from the feeder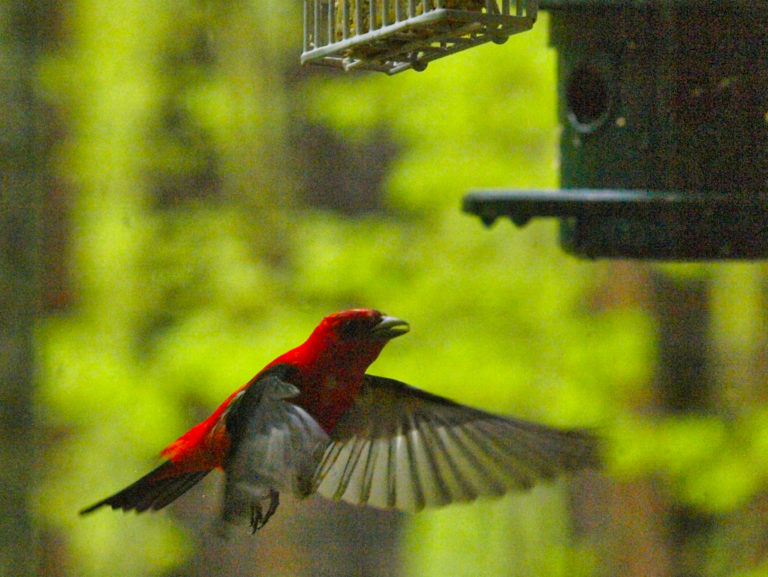 Near Waterloo, Michigan
May 18, 2020
Back to starting position