170,000 people are attending the Obama-Biden Fundraiser, including me.
I don't believe there is a video feed that I can put up, but if you know of one on YouTube or somewhere accessible to all, please say so in the comments.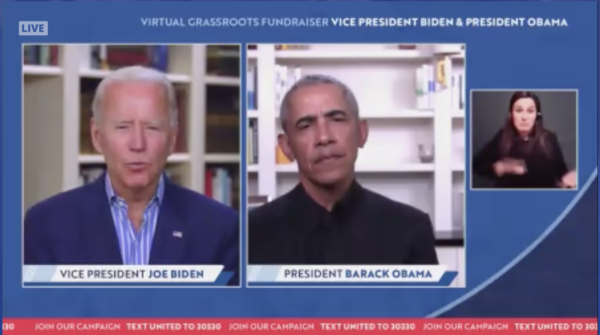 Here's the link – if you donated, you can view from here.