On the Road is a weekday feature spotlighting reader photo submissions.
From the exotic to the familiar, whether you're traveling or in your own backyard, we would love to see the world through your eyes.
Tonight we have delightful flower photos.  The azalea in the top picture is magnificent!  I would kill to have that in my garden.  If that seems a little dark… well, we couldn't have an After Dark post with only bright, happy, gorgeous flowers, could we?

Seriously, though, it would be great to keep these posts politics-free.  This is the submitter's moment to share their world with the rest of us.  ~WaterGirl
Emma
Hello again! I read Mike in Oly's post about his trip to Mt. Pleasant 1.5 years ago, which inspired me to plan a road trip with my mom that would both test my new Leaf and my ability to not secretly abandon her in Longview. (Just kidding, Mumz, I would only abandon you at Southcenter Mall ?) My mom absolutely loves flowers and plants in general, so after much planning on where to get free charging stations and decent meals, off we went in June, which is the tail end of iris season, 2019. I'll spare you the video I took of my mom blissfully unaware of an army of geese marching up on her and get right to the flowers.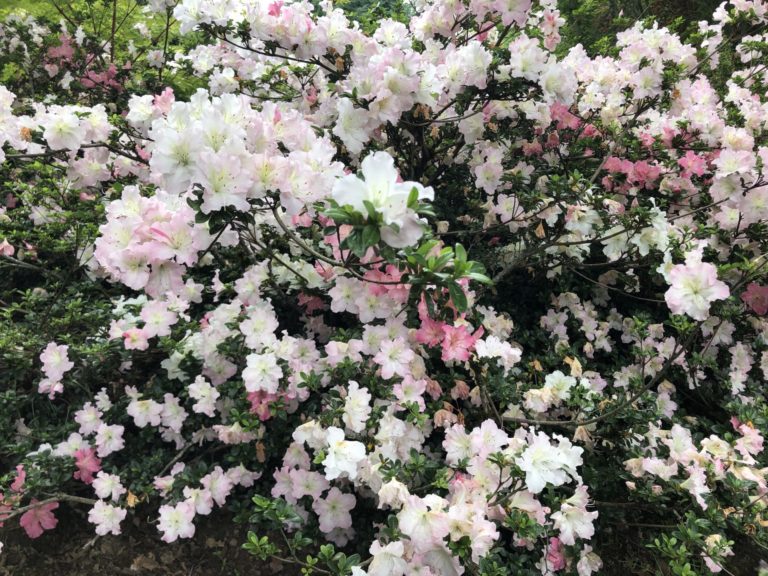 I should note that while Chad, the owner of the farm, specializes in and sells irises, he's a master gardener in general. This lovely, enormous azalea bush greets visitors as they approach his house.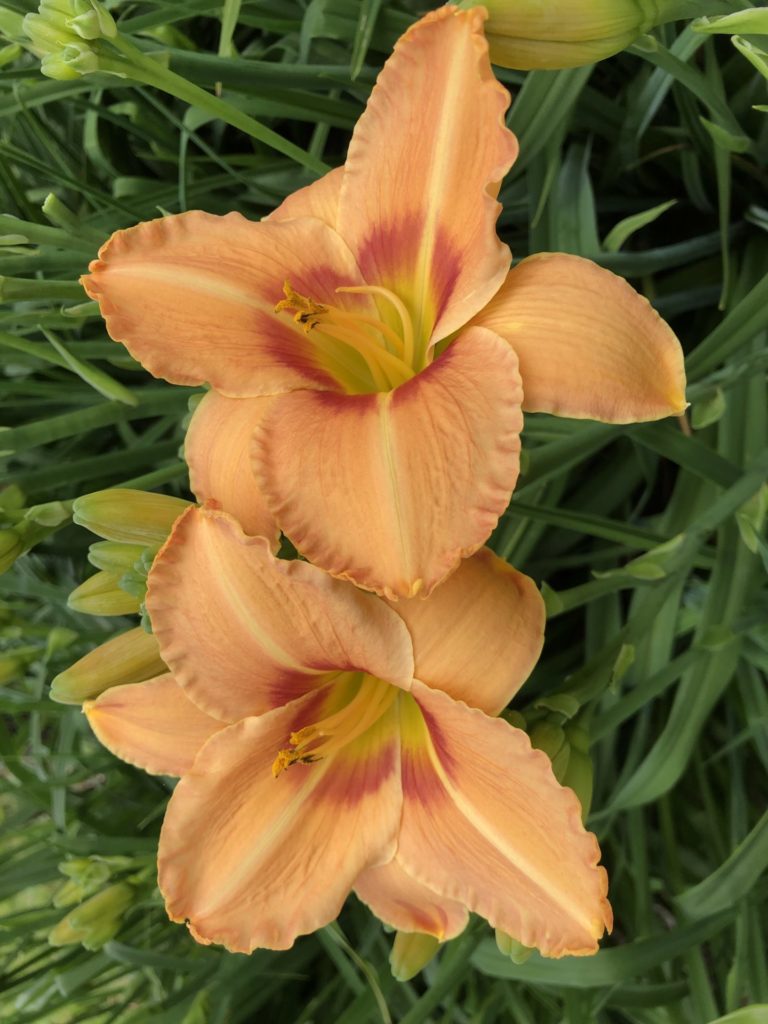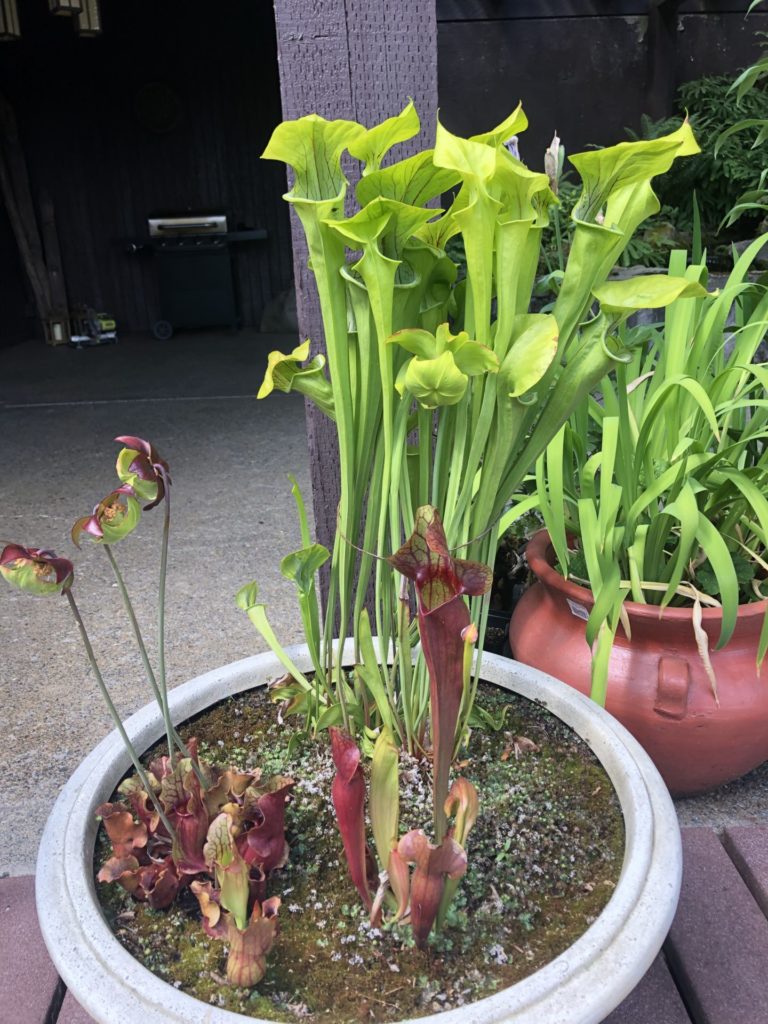 More of his own plants. I know the name Chad has become an insulting meme name, but we seriously need more Chads of this sort in the world. Just the nicest guy, took the time from his busy work schedule (the farm is essentially a 2-person operation) to chat the live-long day with us about irises and bigger iris farms in Oregon that we should visit. He even went inside to print the list of PNW iris farms for us and mark which ones were the most worth visiting. When you have someone pointing out the competition to say that they're better, that's how you really know that they just #*@&ing love their profession.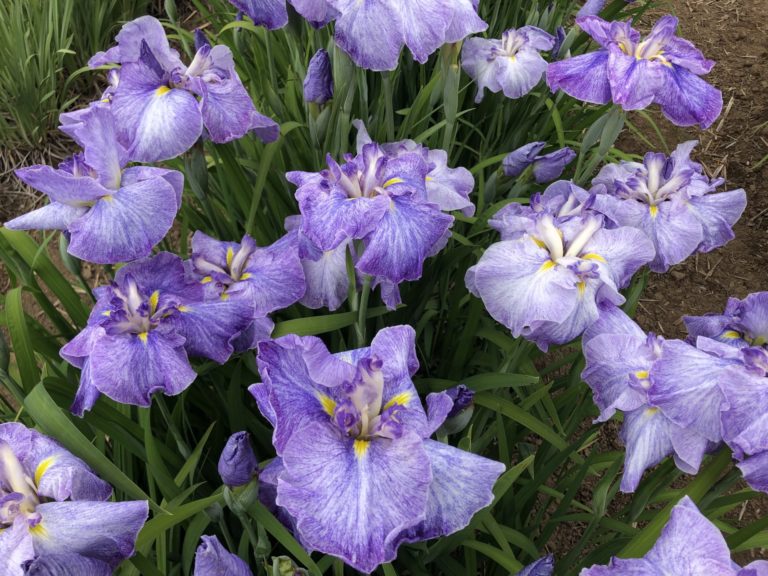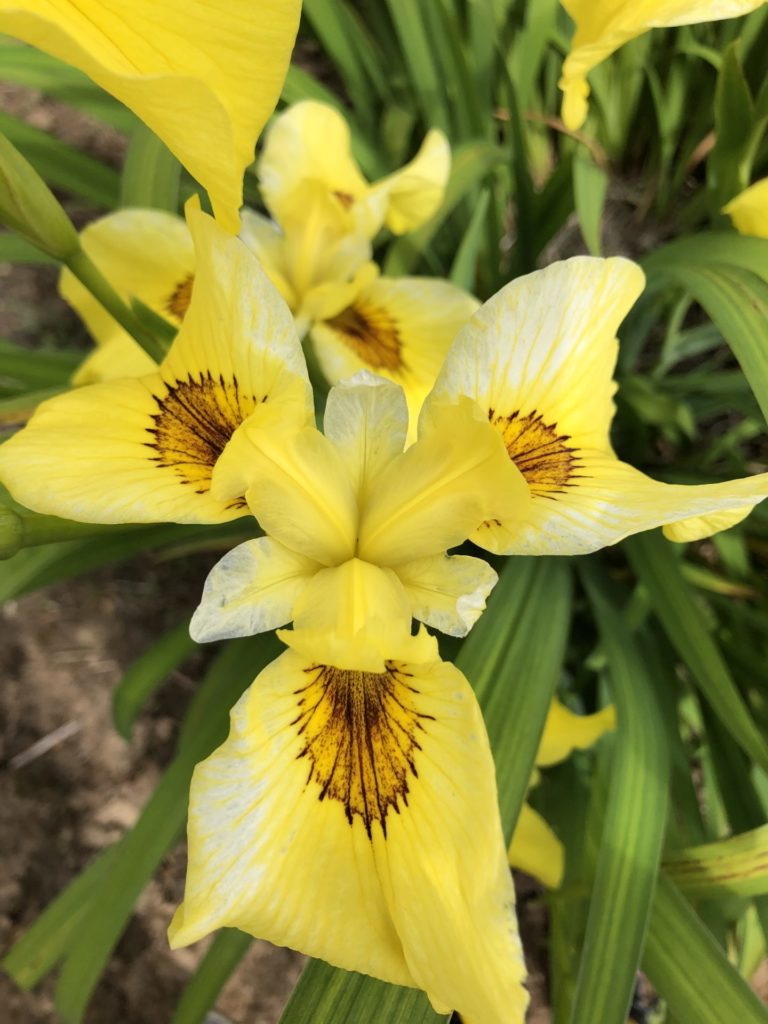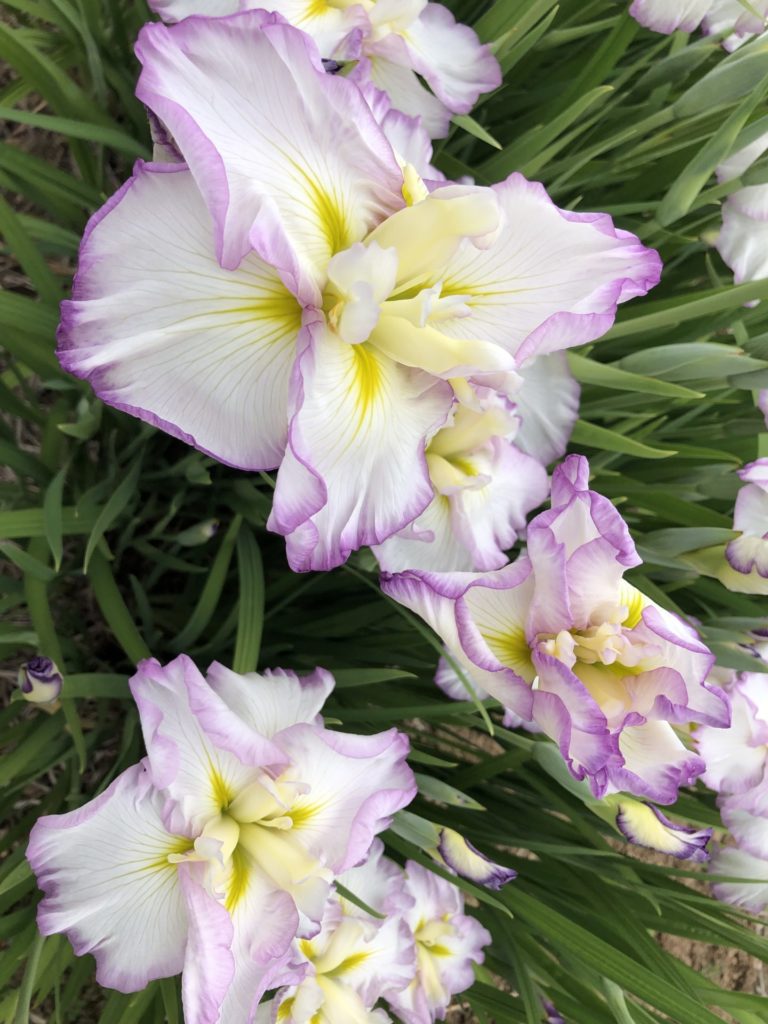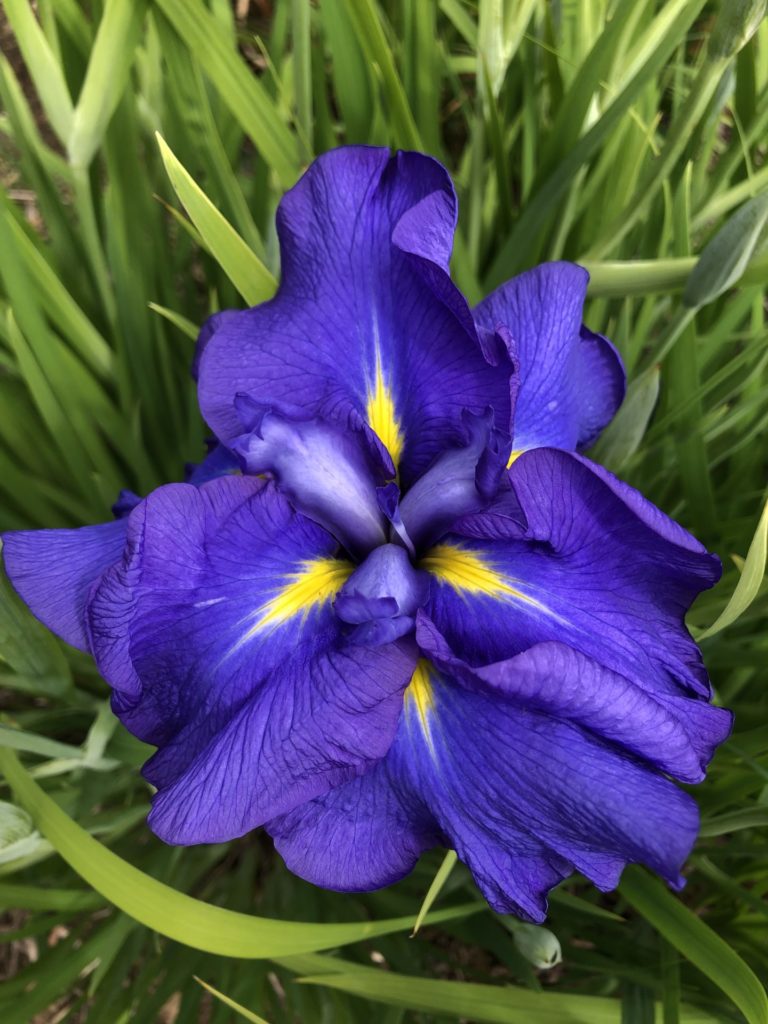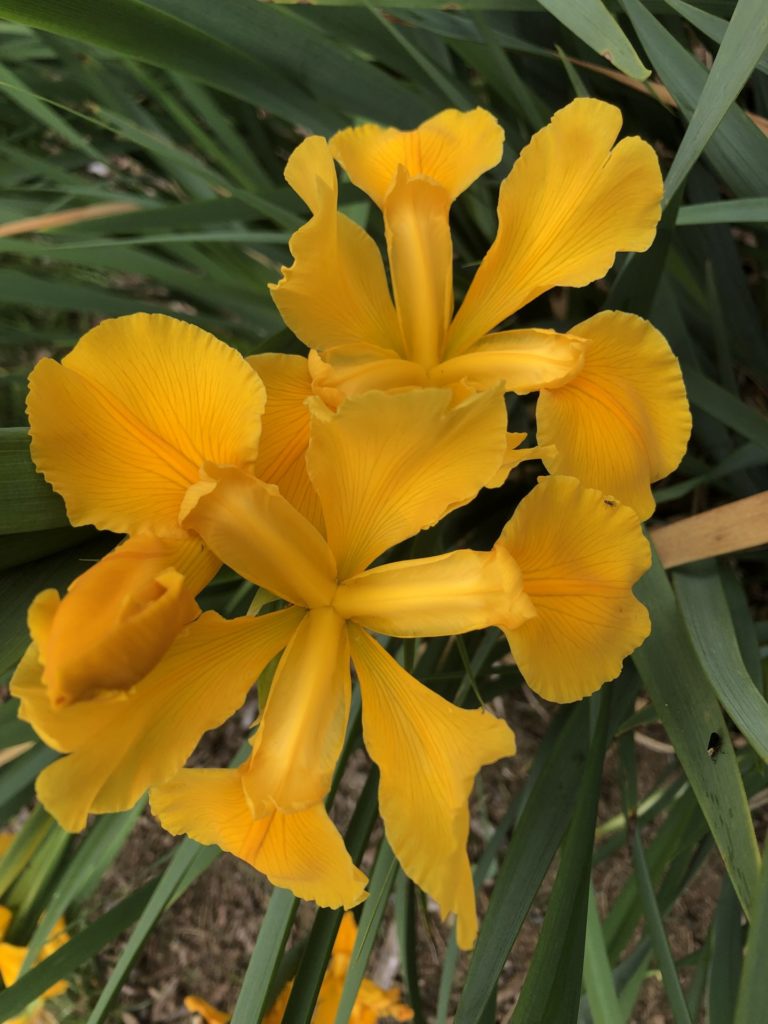 Just a few of the irises that Chad has promulgated. Not only are they beautiful, but the size of the blooms were that of a Russet potato. He creates his own hybrids, including some really special ones with parent plants from Japan. After the 2011 Tohoku earthquake and tsunami, master gardeners in Japan were terrified that their 300-year-old irises would be affected or die due to radiation, so they gave iris farms in the PNW bunches of their prize irises. (Turns out that there's a pretty close relationship btw iris people in the PNW and Japan.) Even if the parent plants did wither (or mutate, hehe), at least Chad and the other farmers would have the daughters to keep the 300-year-old line going. We saw them and the hybrids that Chad created between them and his own irises. They were pretty awesome.
Mt. Pleasant is closed to the public for obvious reasons this year, but if you like what you see, you can check out Mt. Pleasant's online catalogue of irises to buy for your own garden ?? Chad is seriously just the nicest person; we all need pocket Chads in these times.