On the Road is a weekday feature spotlighting reader photo submissions.
From the exotic to the familiar, whether you're traveling or in your own backyard, we would love to see the world through your eyes.
As you will see, otmar appears to be a man of few words in his introduction this evening :-) but Part 1 was just this morning, so hopefully we all remember where we are!

It's the end of our first of two weeks of On the Road After Dark, where we are catching up on some of the submissions that were waiting in the wings during On the Road Virgins week. (Perpetual h/t Baud.)  Once you've finished talking about the photos, I would love to hear your thoughts about After Dark.

Is it too much having two OTRs in a day, or is this a good way to handle the scheduling delays when we have On the Road Virgins week?  Personally, I have loved the submissions from new people and I'm thinking that I'd like to do a regular Virgins week once a month to encourage new people to submit.  All feedback welcome, once you have given otmar and his photos their due. ~WaterGirl
otmar
This continues my last submission.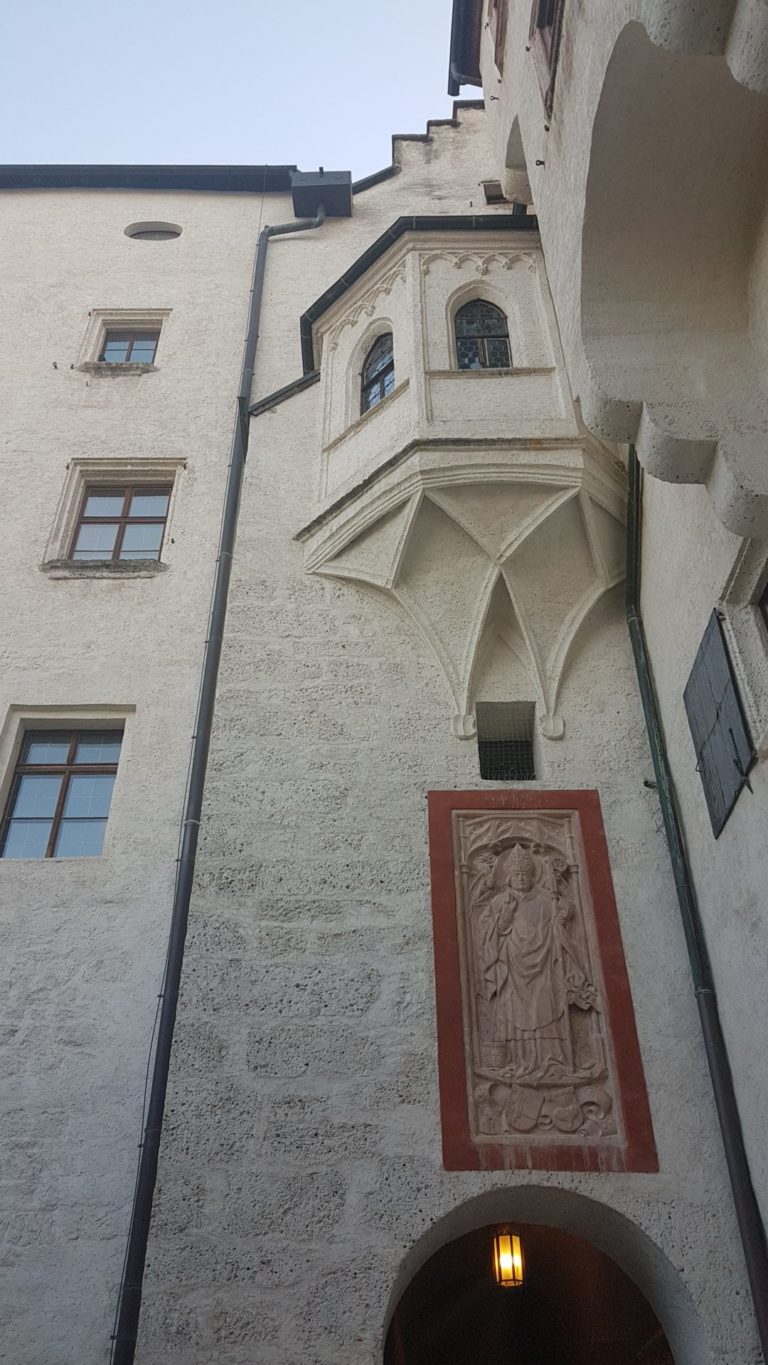 June 13, 2020
This is the entrance to the "Hoher Stock", the central part of the fortress.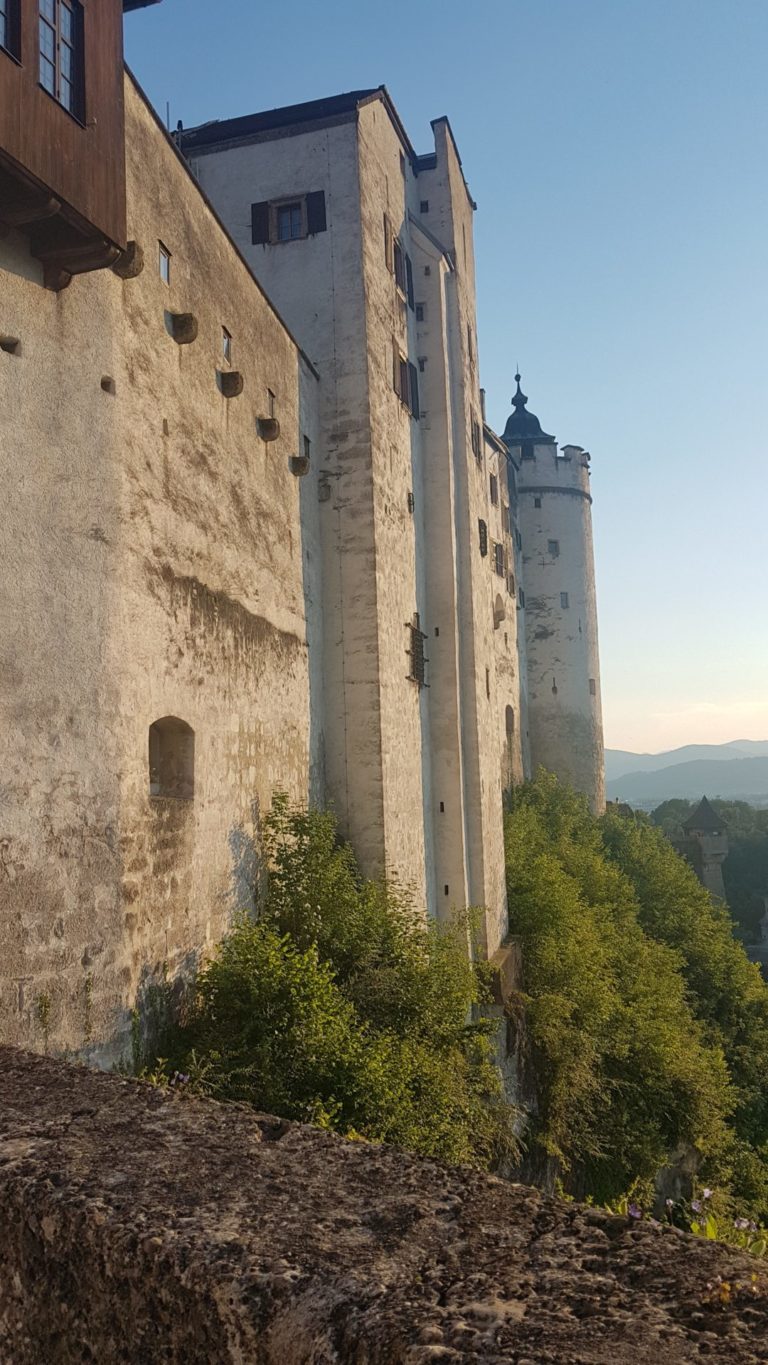 Kuhenburgbastei
June 13, 2020
Stepping out on a bastion, this is the view of the fortifications. The walls themselves are impressive but combined with the geography of the ~ 100m high mountains, this castle is really well defended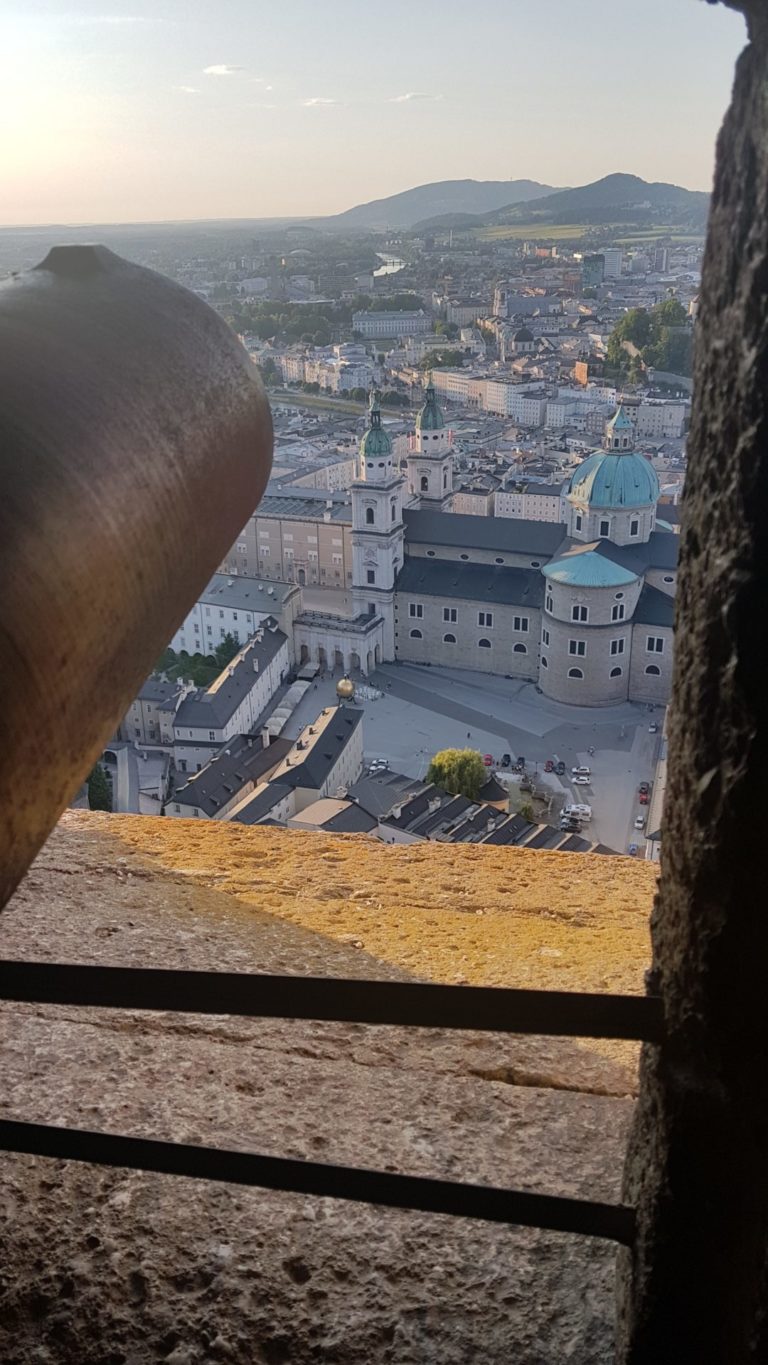 June 13, 2020
Shooting down is always easier than shooting up. Anyone laying siege would be exposed to the cannons positioned on the bastions and walls of the fortress.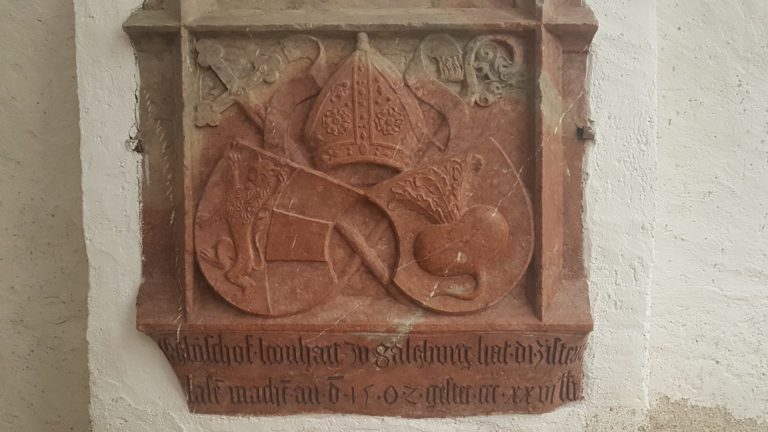 Central Cistern
June 13, 2020
The fortress was built by a succession of Archbishops that ruled Salzburg until ~ 1800. Whenever one of these made additions, they added marble plates to the new parts indicating who built what. This one is from Leonhard von Keutschach from 1505.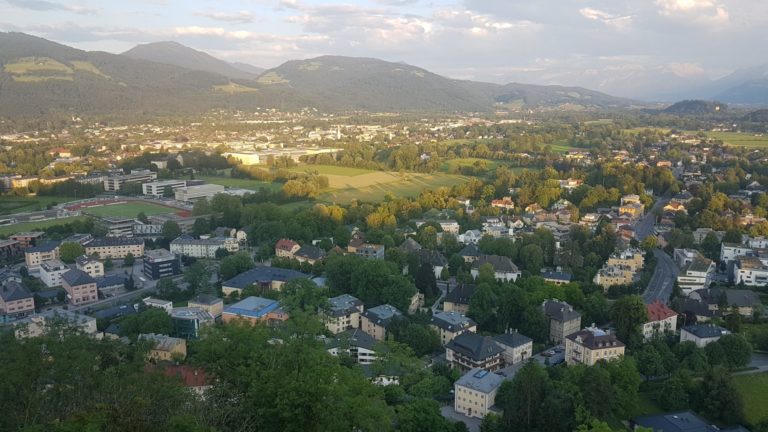 View South
June 13, 2020
From the bastions of the fortress you can survey the surroundings. This picture shows the view to the south towards Nonntag, Freisaal and Hellbrunn. This is my hood, here is spent the first 27 years of my life. Included are the house I lived in for 23 years, my primary and high school and the natural sciences buildings of Salzburg University.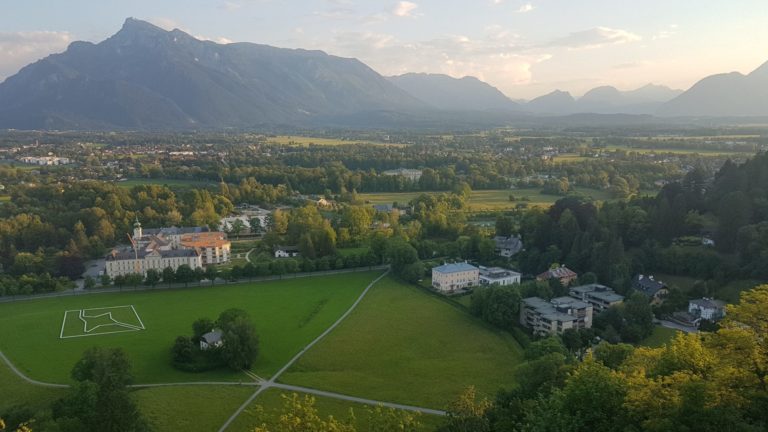 View SW
June 13, 2020
Looking south-west, this is the reverse shot of a scene of Sound of Music. We're looking towards Schloss Leopoldskron.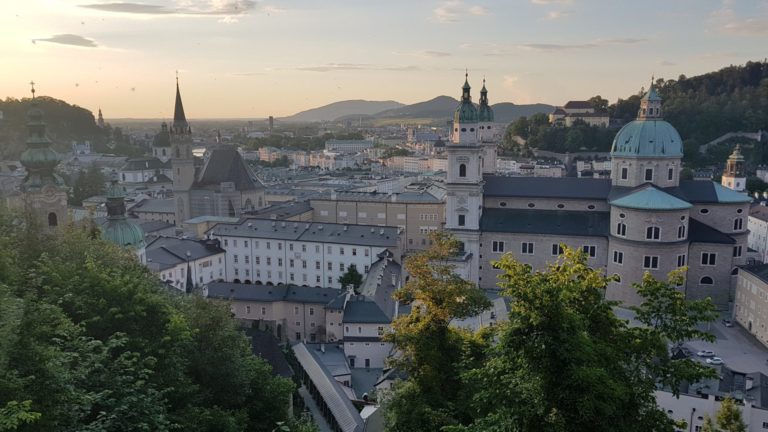 Old Town
June 13, 2020
Leaving the fortress, back to the Hoher Weg, the sun has almost gone down, giving us a good view of the old city centre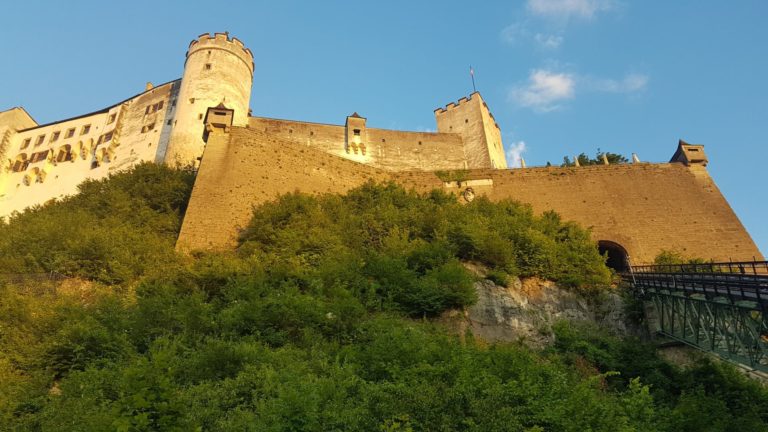 June 13, 2020
The fortress itself is still illuminated by the sun. On the right side you can see the funicular that shuttles tourists up the mountain.