Our host informed me today that I've run afoul of the pet photos clause in our blogging agreement, so here's a photo of Old Daisy and Young Badger doing their synchronized sleeping thing: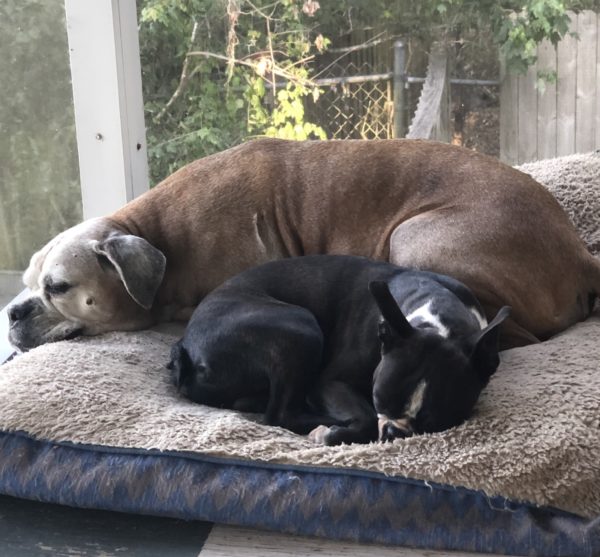 Here's the wee one looking like one of those lizards that can swivel their eyes in different directions. He's just the goofiest creature on earth, as far as I know.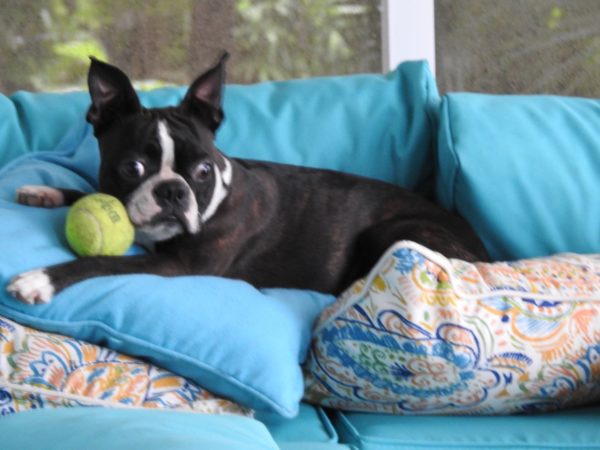 It's notable that in every photograph where he's not asleep, Badger looks alarmed. I don't know why. His life is pretty stress-free. The only thing he's in danger of in the photo above is someone throwing his damned tennis ball so he can chase it, which he invariably wants you to do.
He doesn't play fetch like a normal dog, i.e., he doesn't bring the ball back and drop it for you to throw. He expects to be chased down and have the ball taken away, then thrown. If you decline to chase him down, he'll circle closer and closer, flaunting the ball and making a big show of how great it is to possess the ball, daring you to take it away until you finally do because the whole performance is so dumb.
Daisy very sensibly wants nothing to do with such foolishness and prefers to snooze and fart on her indoor or porch mat, depending on where the humans are located. She has the worst farts of any dog on the planet. If there was a way to measure such things, I would bet a substantial sum on it.
Open thread!