On the Road is a weekday feature spotlighting reader photo submissions.
From the exotic to the familiar, whether you're traveling or in your own backyard, we would love to see the world through your eyes.
We are back to Austria today, but this time we are in Hangar 7 at an airport in Salzburg, with planes, trains and automobiles.  (And a bit of poetic license.)  ~WaterGirl
I had been working on a photo submission to Alain when he died so unexpectedly.  (My laptop was stolen in December 2018, so I've been slowly reconstructing my photo collection.)
These photos are from a couple visits to Hangar 7 at the Salzburg Airport, Austria.  The hangar is a large glass bubble filled with Herr Red Bull's toys (aka, Dietrich Mateschitz).  My husband & I make a point of riding bicycles to visit the hangar every time we're in Salzburg since the exhibits change continually as does its art exhibit featuring young artists.
The collection always features a mix of beautifully restored airplanes, jeeps & motorcycles plus modern jets, heliocopters, race cars & motorcycles, and for a while, the capsule from Felix Baumgartner's stratospheric jump over the New Mexico desert.  I didn't keep track of the provenance of the various items as the plaques were in German, and mein Deutsch ist rudimentary.  Just enjoyed the pageantry.  And a cappuccino / Stiegl at the adjoining café.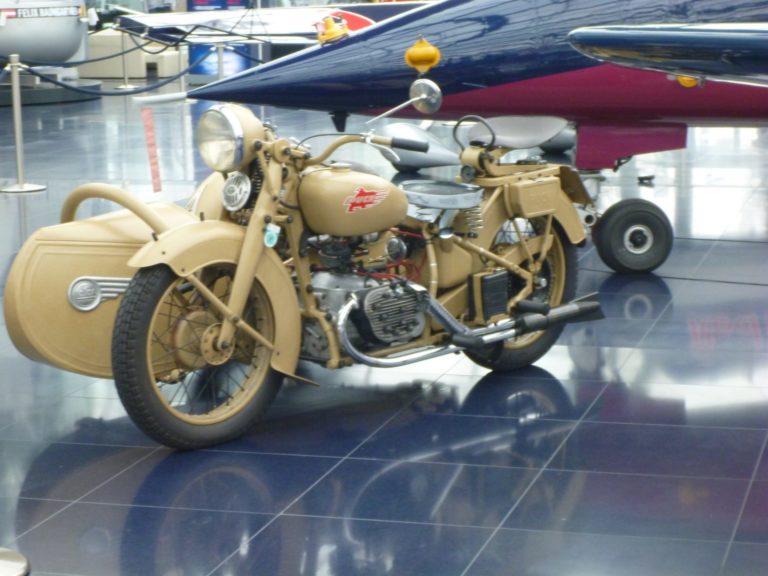 HANGAR 7; Der Flughafen Salzburg, Österreich
Very cool, old motorcycle with a sidecar.  Hopefully someone can offer a more specific description…
And raven comes through…
A gorgeous, powerful and unusual motorcycle, the Puch P800 was equipped with a 4-cylinder boxer engine that was capable of propelling the bike to speeds of up to 125 km/h (75mph). Despite the fact that the model was designed for civilian needs and police, its increasingly positive reputation meant that it was soon drafted into use for the Austrian army and was later happily adopted by the transport-hungry Wehrmacht.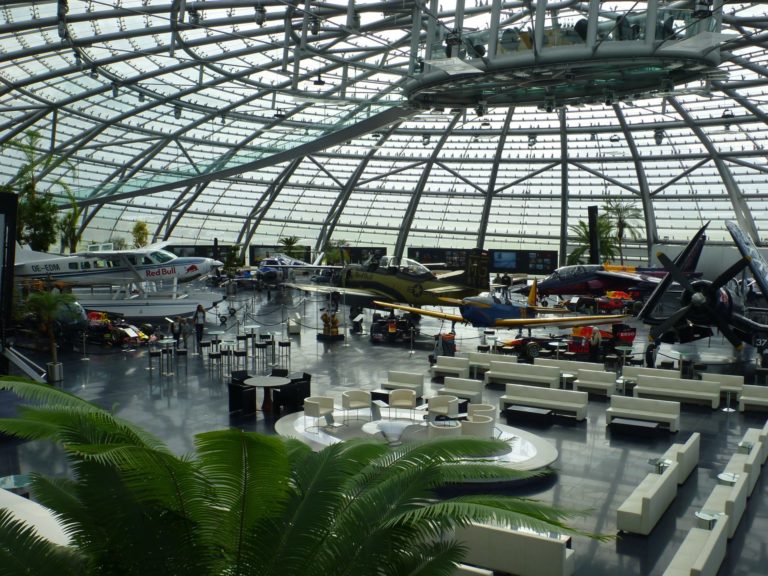 HANGAR 7; Der Flughafen Salzburg, Österreich
View across the main floor, showing a large float plane, seating for an evening event, plus the little room suspended from the top with catwalk access.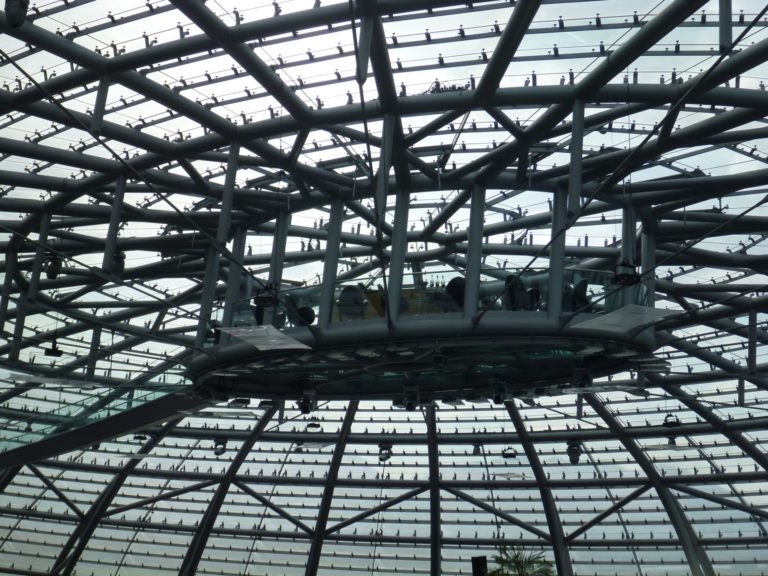 HANGAR 7; Der Flughafen Salzburg, Österreich
Close-up of the glass roof and catbird seat.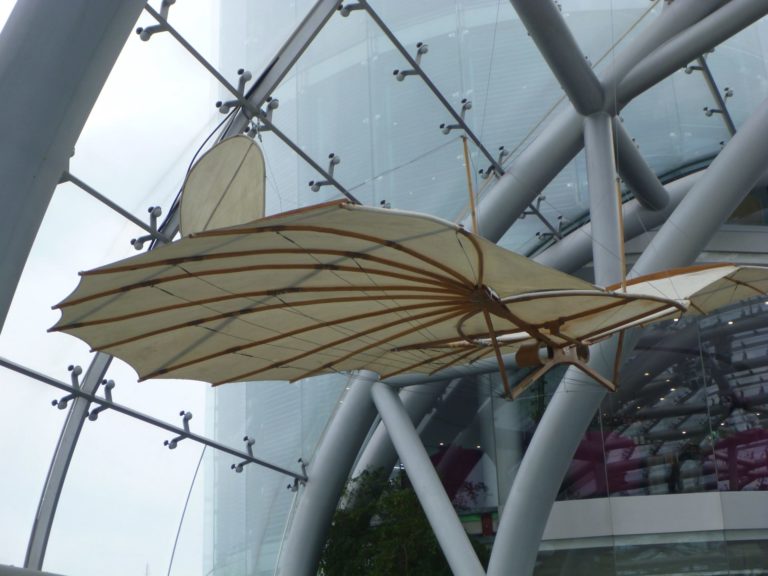 HANGAR 7, Der Flughafen Salzburg, Österreich
A nod to early flight aspirations.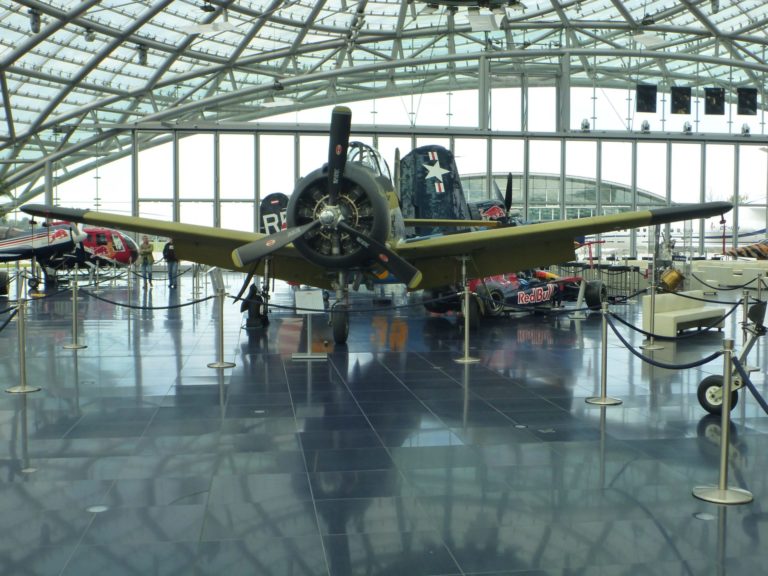 HANGAR 7, Der Flughafen Salzburg, Österreich
A restored prop plane.  Note, the private hangar for Red Bull's active planes, helicopters, and jets in the background.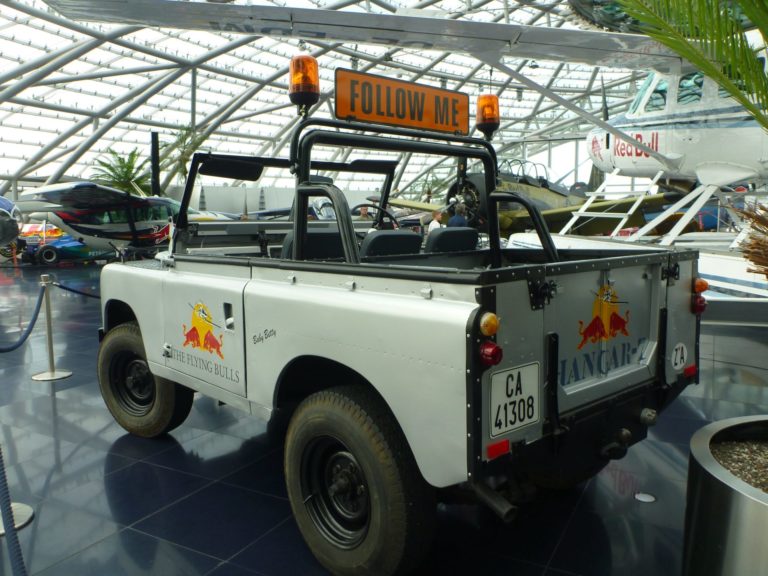 HANGAR 7; Der Flughafen Salzburg, Österreich
Looks like a Land Rover to me…