On the Road is a weekday feature spotlighting reader photo submissions.
From the exotic to the familiar, whether you're traveling or in your own backyard, we would love to see the world through your eyes.
My uncle worked for the railroad, as did my cousins, and I always thought that if I had been born much earlier, I might have been drawn to that, too.  These are in black & white, or maybe I should say brown because these seem to be another technique.  Haunting.  ~WaterGirl
This set of shots are from the train yards south east of downtown Los Angeles (with one exception). Like the pictures of the harbor, trains and tracks offer geometry, texture, and atmosphere. These, too, were taken during my period at Art Center from 1969-1972.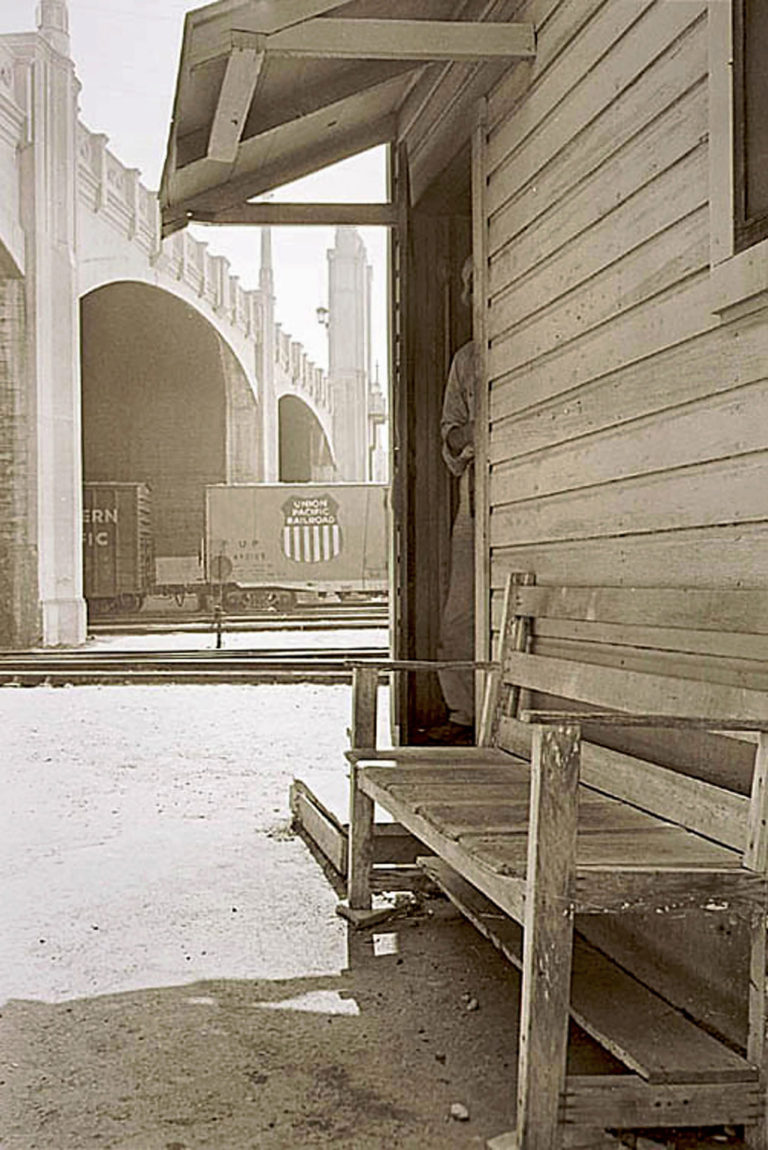 Comptche
I've colored this first picture fairly heavily to give it an antique feel emphasizing the old wooden utility building and bench. The bridge in the background connects downtown L.A. with Glendale (more or less). Billin can undoubtedly provide a better description. It's been decades since I've been over that way, with lots of excitement in the interim (and an increasingly fuzzy memory).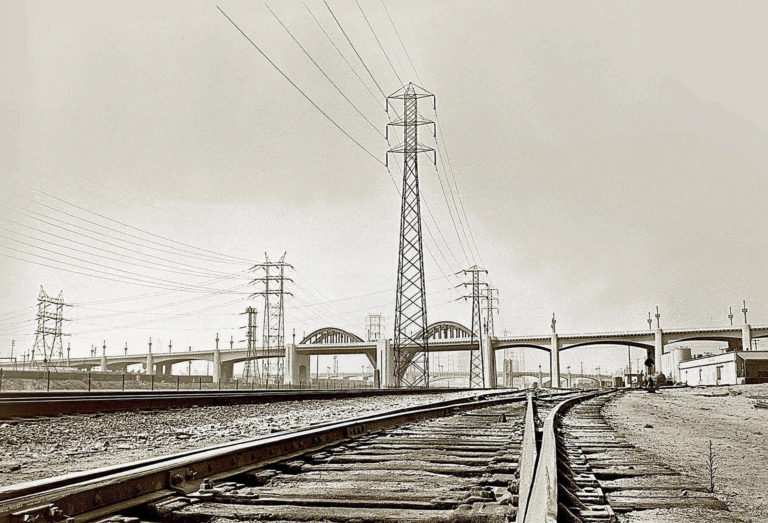 Love this picture, despite its technical problems. Pump marks in the 35 mm negative plus artifacts from my early work in Photoshop (incompetent use of sharpening, which I didn't understand in the beginning). I threw a Photoshop "filter" at it to emphasize the graphic qualities. It might make sense to re-edit the scan and see what more I can coax from the negative, but I've just got too many photos, not enough time, and I'm no longer trying to leave a photo legacy for the ages. Just here to have fun these days.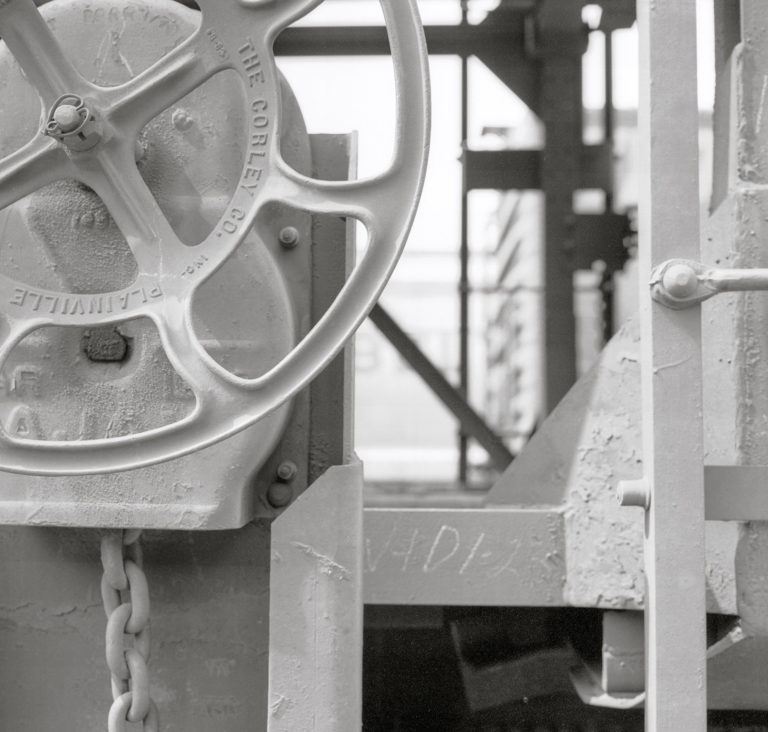 I really wanted to be Brett Weston. That artistic obsession contributed to my essentially ceasing photography for a forty-year period. I still love his work and have several original prints of his hanging in my office. This is a classic Weston approach to subject matter and composition.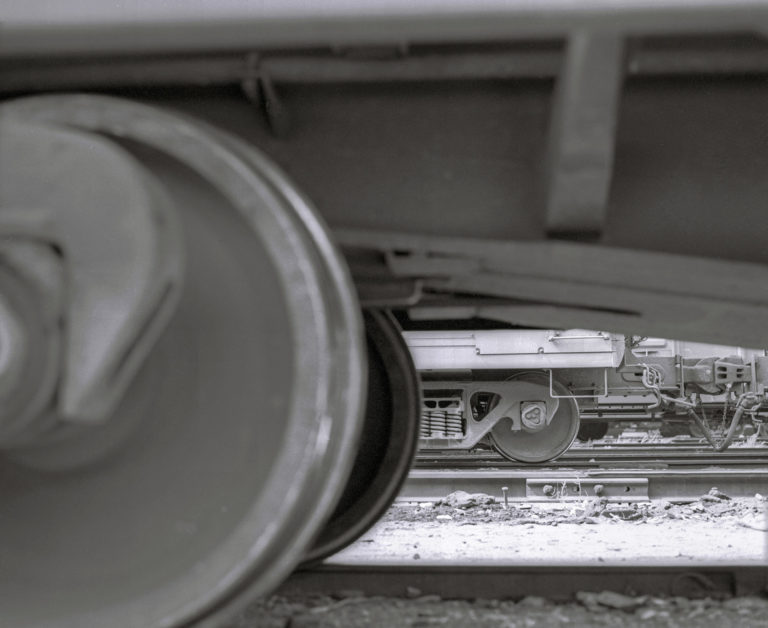 Another Brett Weston clone. I have a fair number of similar pictures.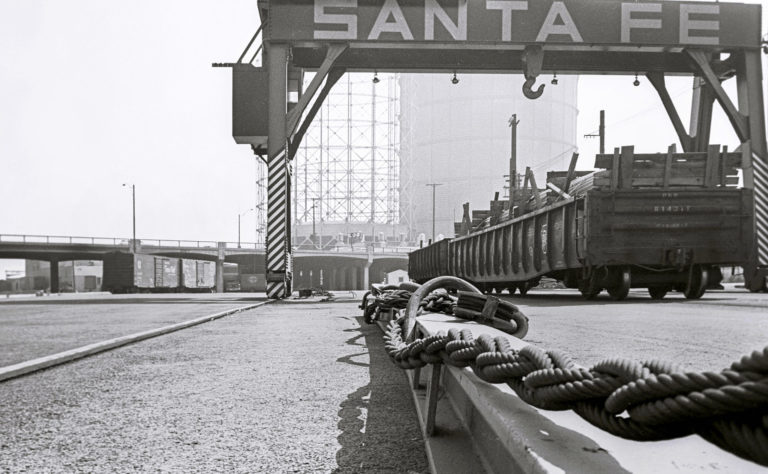 I'm not sure if natural gas tanks like the one in the background here are still in use, but I found them fascinating as a kid.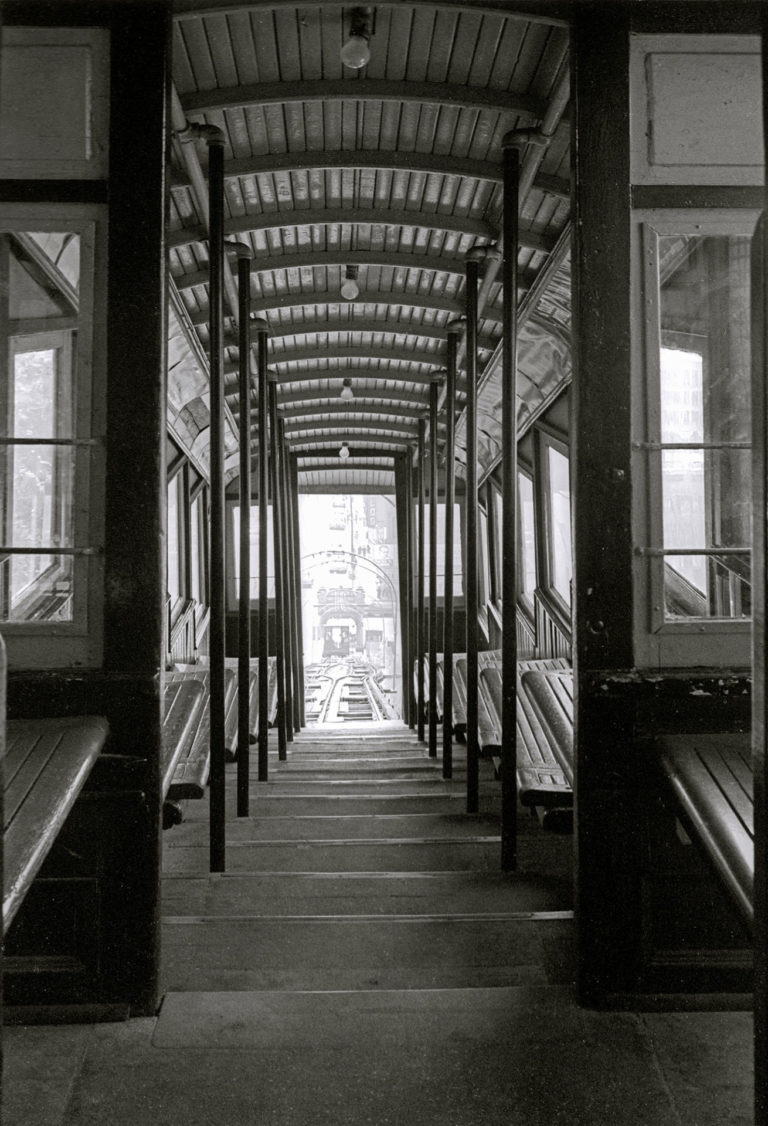 This picture is a thematic anomaly in that it is neither a train nor is it taken in the train yards. It is, in fact, the Angel's Flight cable car in downtown Los Angeles. I took this in 1969 a few months before it was closed for refurbishing.