Check out this gorgeous juvenile male Ruby-Throated Hummingbird: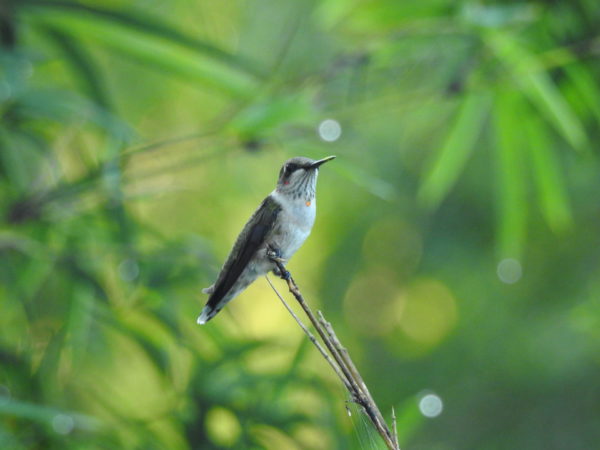 I think those vivid colored spots on his throat are the breeding feathers coming in. He's going to be a handsome devil!
He's a patient little chap. I took this from the landing on the stairs this morning, and he flew up and hovered about two feet from my face to check me out. I was frantically fiddling with my camera settings to get the shot but completely blew it. Tomorrow's another day.
Open thread!