On the Road is a weekday feature spotlighting reader photo submissions.
From the exotic to the familiar, whether you're traveling or in your own backyard, we would love to see the world through your eyes.
We get to spend the day today in Paris!  The third picture is my absolutely favorite, and it was taken from the Pont Neuf over the Seine.  Auntie Anne is not the only who regrets that they didn't do a river cruise on the Seine!  I would love to have seen those photos!  Maybe we can all pitch in and send her; it can't be that much if we all pitch in, right?  ~WaterGirl
Auntie Anne
I think I've said this before, but visiting France was one of my bucket list items. My friend and I spent a few days on our own before our 2017 tour started, mostly so we could explore places not included on the tour. These are just a few of the pictures I took as I gawked my way through Paris.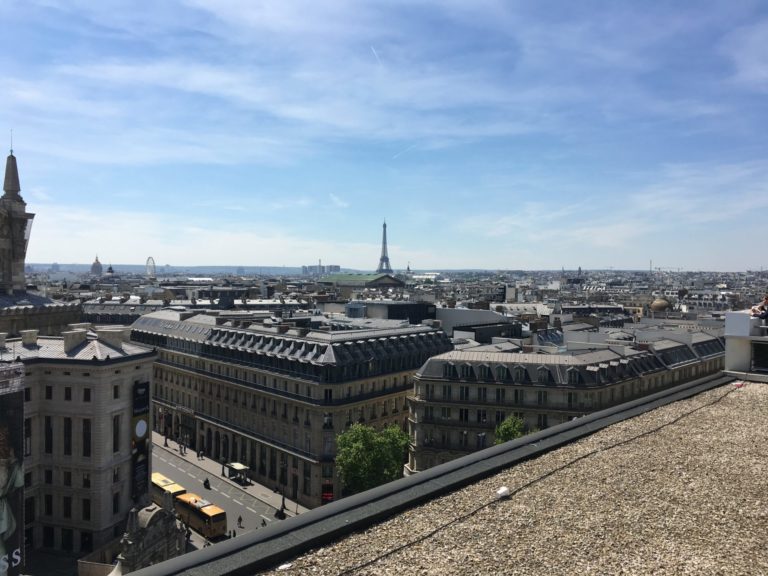 Paris
May 10, 2017
From the terrace of the Galeries Lafayette Paris Haussman, you can see spectacular views of the city.  It's one of the best free things to do in Paris.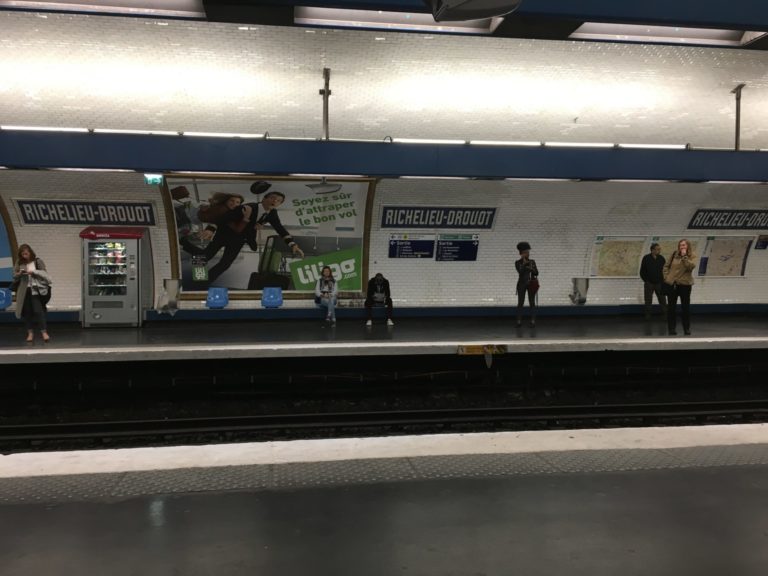 Metro station
May 12, 2017
We went everywhere via Metro.  You couldn't ask for a better transportation system – it was clean, well-marked, and the people were friendly and willing to help lost tourists.  We got really turned around at one point, and the nicest man helped get us sorted out.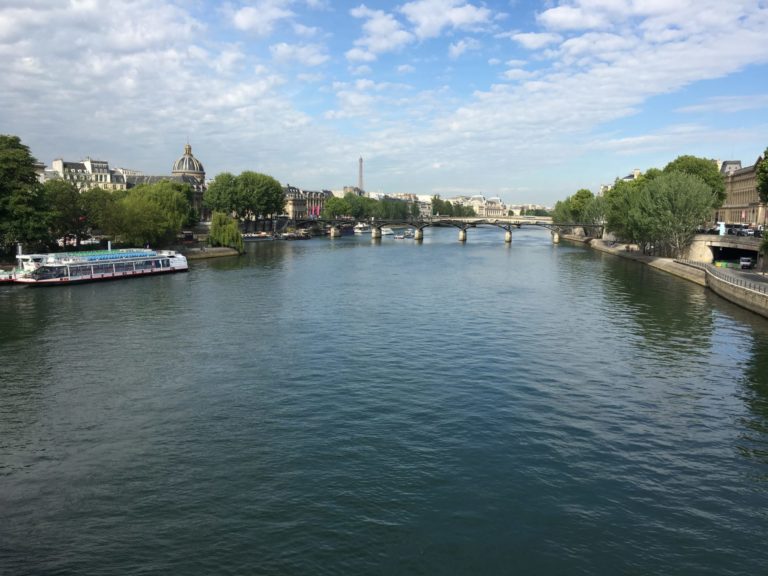 Paris
May 11, 2017
This was taken from the Pont Neuf over the Seine.  My one regret is that we didn't do a river cruise on the Seine.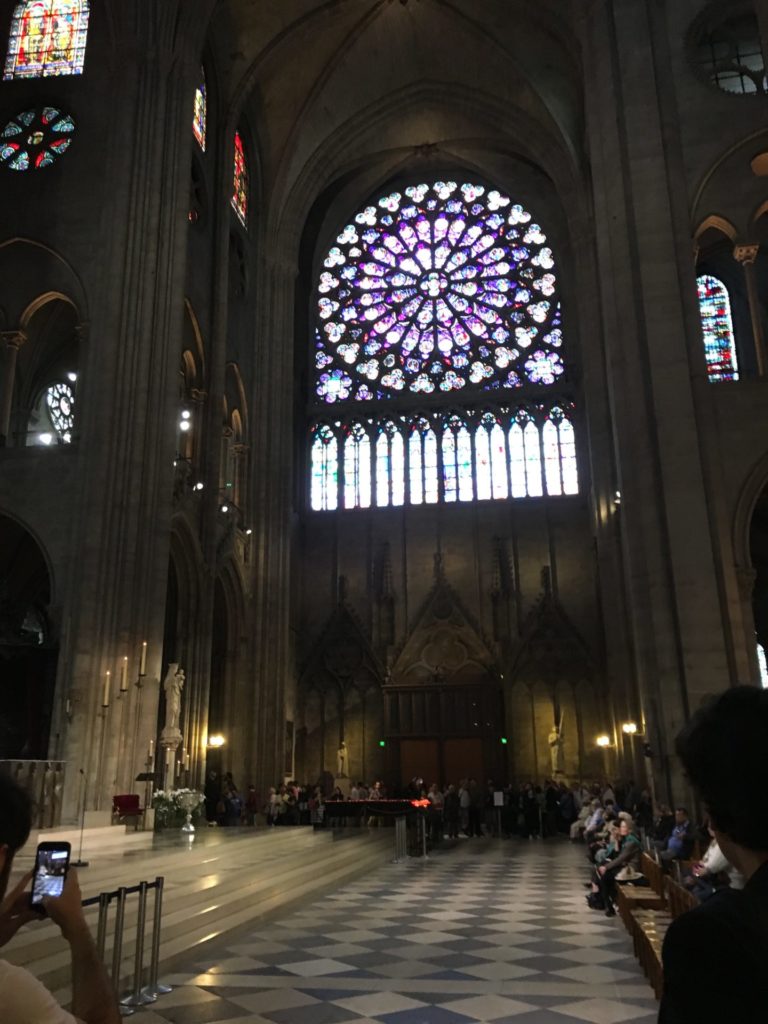 Notre Dame
May 11, 2017
From the interior of Notre Dame, looking up at one of the magnificent windows.  When the cathedral burned two years later, we realized how lucky we had been to visit it.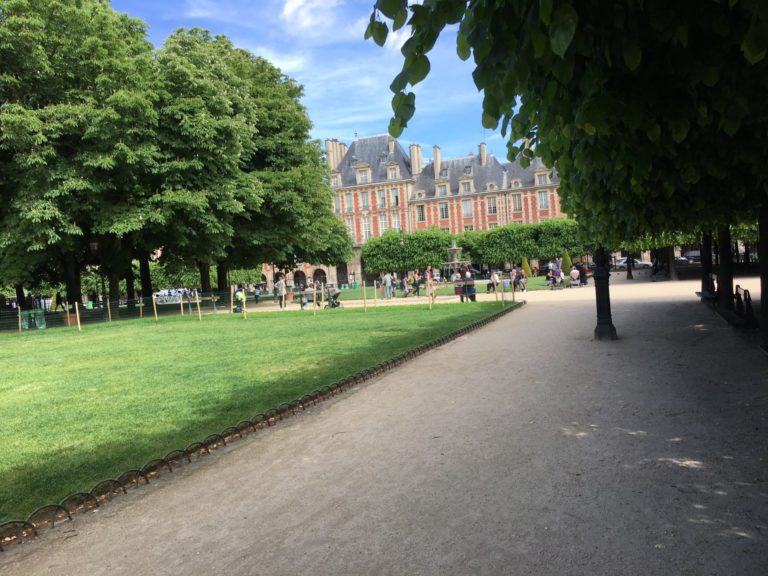 Paris
May 12, 2017
This was one of my favorite places – the Place de Vosges. It was built by Henri IV from 1605 to 1612.
Place des Vosges initiated subsequent developments of Paris that created a urban background for the French aristocracy and nobility. The square was often the place for the nobility to chat, and served as a meeting place for them.
When we were there, the square was full of families with children, playing in the square and enjoying the fountains and gardens.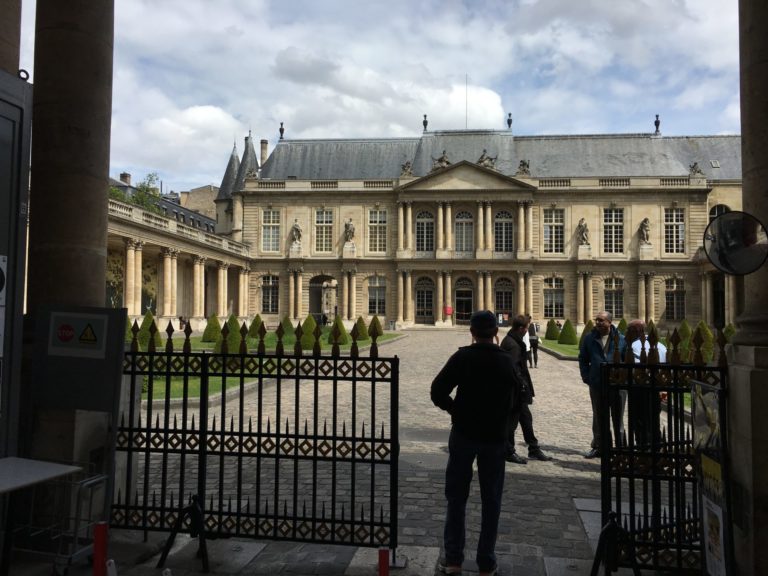 Paris
March 12, 2017
The Archives Nationales were created at the time of the French Revolution in 1790, and the original documents range from AD 625 to today. The beautiful buildings include the Hôtel de Soubise and the Hôtel de Rohan in the Le Marais district.