On the Road is a weekday feature spotlighting reader photo submissions.
From the exotic to the familiar, whether you're traveling or in your own backyard, we would love to see the world through your eyes.
Today Auntie Anne takes us through another splendid Loire Valley château, the Château of Blois, a massive construction with multiple additions made over many centuries. It was the home of many French kings, queens, and other nobles, but is now a public museum so that the French, and others, can see how royalty lived in centuries past. No formal gardens in this château, but some amazing architecture!
Auntie Anne
The residence of several French kings, Blois is also the place where Joan of Arc went in 1429 to be blessed by the Archbishop of Reims before departing with her army to drive the English from Orléans.
The Château of Blois effectively controlled the town of Blois and comprises several buildings. Construction of these buildings began in the 13th century and ended in the 17th century. You can see three distinct architectural styles in the chateau's facade from the interior courtyard.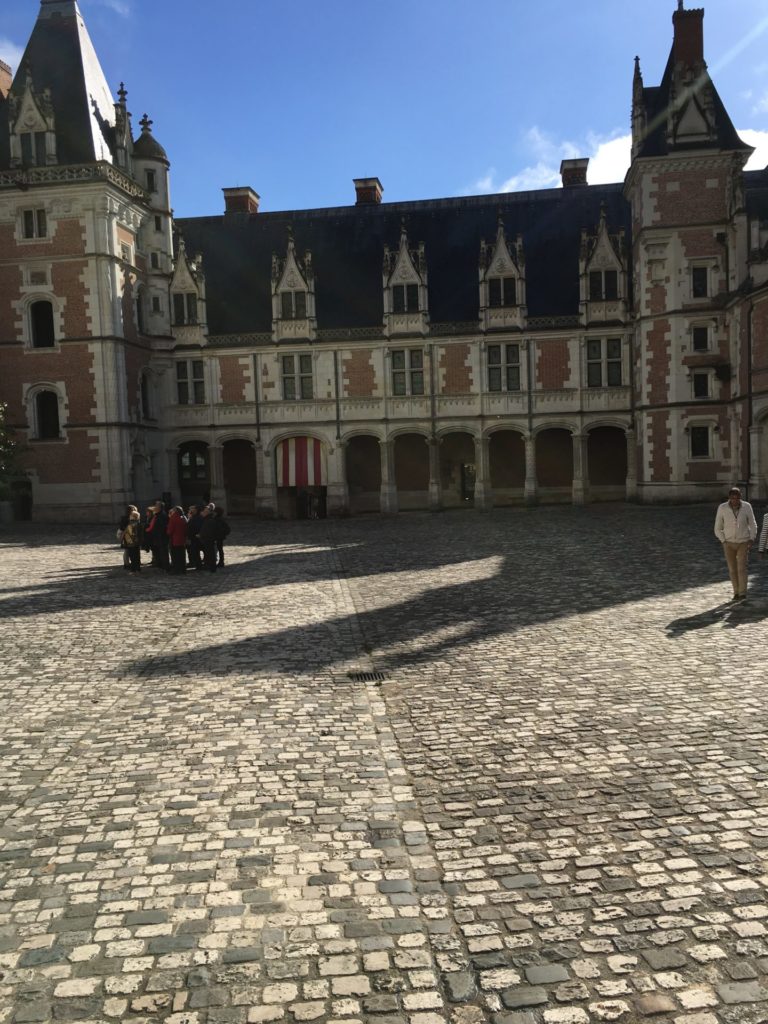 Blois
May 20, 2017
This is the Gothic wing, built by Louis XII (1462-1515).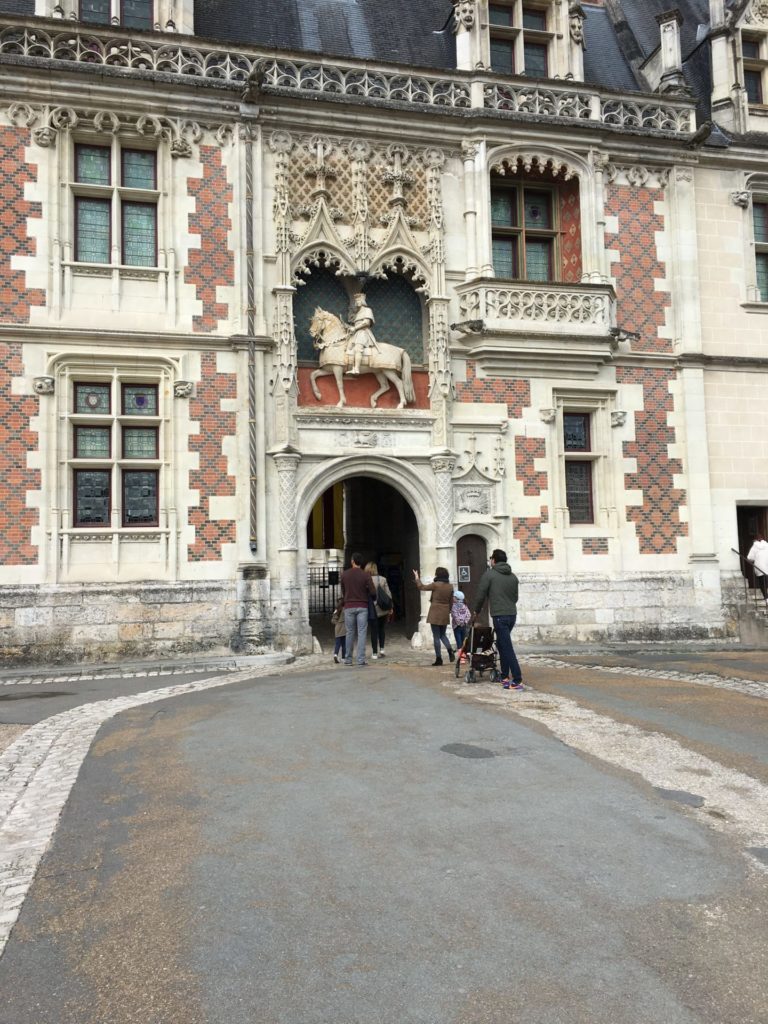 Blois
May 20, 2017
Detail showing the main entrance and a statue of Louis XII over the door.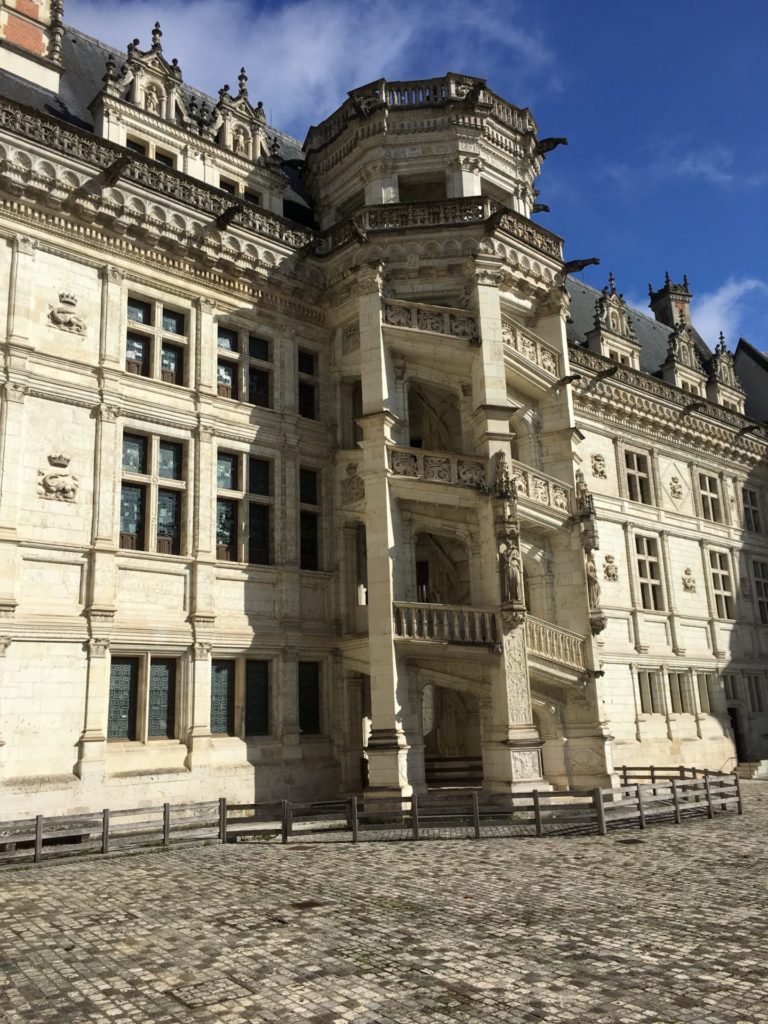 Blois
May 20, 2017
Renaissance wing, which dates from 1515-1524, and was built by Francois I. He intended to move his court from Amboise, but lost interest in the chateau after his wife died in 1524.  Francois also built Chambord.  There is Italian influence in the architecture of this wing, and its most renowned feature is the spiral staircase. This spiral staircase predates the more famous one in Chambord and was intended so that the court could watch the king ascend or descend to his rooms.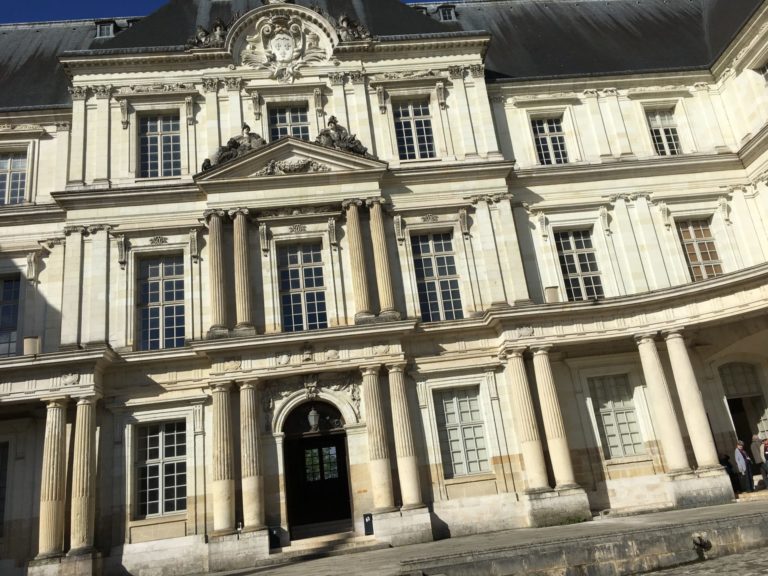 Blois
May 20, 2017
Classical wing built by Francois Mansart in 1634. Louis XIII gave the Château of Blois to his brother and heir, Gaston of France, Duke of Orléans as a wedding gift. Gaston began a large reconstruction project (resulting in this wing) but when Gaston's nephew was born, the future Louis XIV, Gaston was no longer the heir and no longer eligible for financing.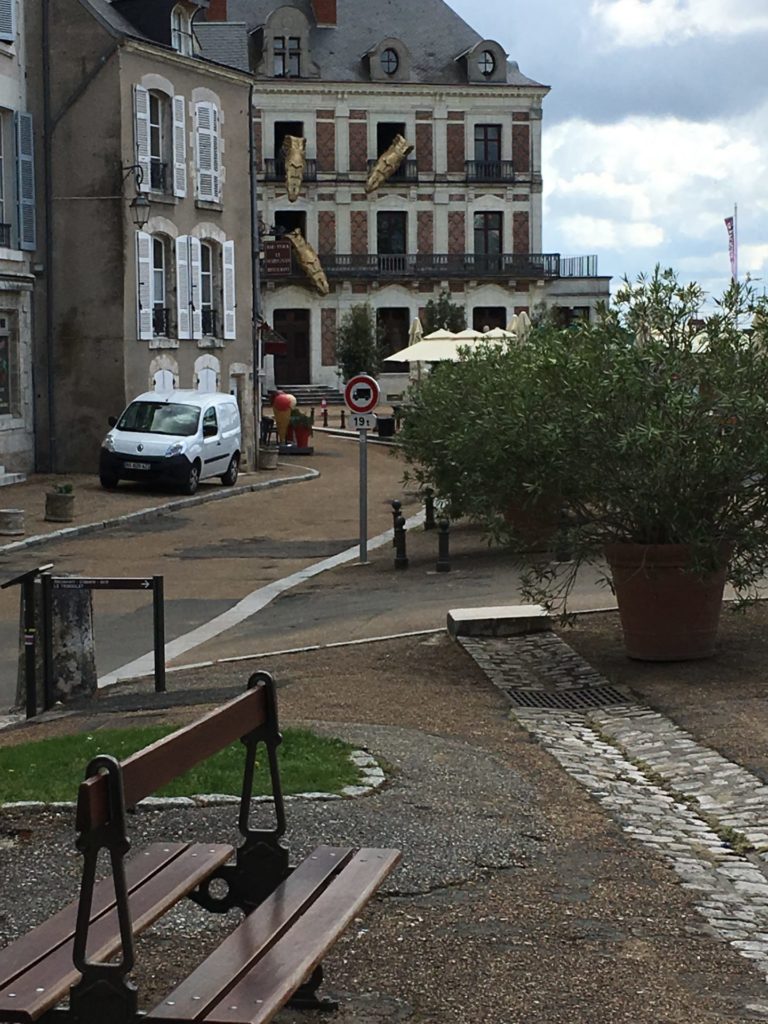 Blois
May 20, 2017
In a villa across from the chateau, is an enormous mechanical dragon clock. It is an homage to Jean Robert-Houdin, a famous magician and illusionist.
I took this photo during the hourly display.