Hey everybody, we made ANOTHER change.
Please try on all your devices and let us know whether it helped, whether it made it worse, or whether it made no difference – on each one.  Please also describe what issues, if any, you are seeing related to the front page or to individual posts loading.
I AM LOOKING FOR INFORMATION ON CHANGES SINCE MOST OF YOU REPORTED IMPROVEMENTS ON WEDNESDAY.
Is it better/ faster than it was after I made the change on Wednesday?  
Worse/slower than it was after the change I made on Wednesday?
No change since Wednesday?
Please try from : 1) the front page AND 2) from within and individual post AND 3) from within an Anne Laurie COVID post.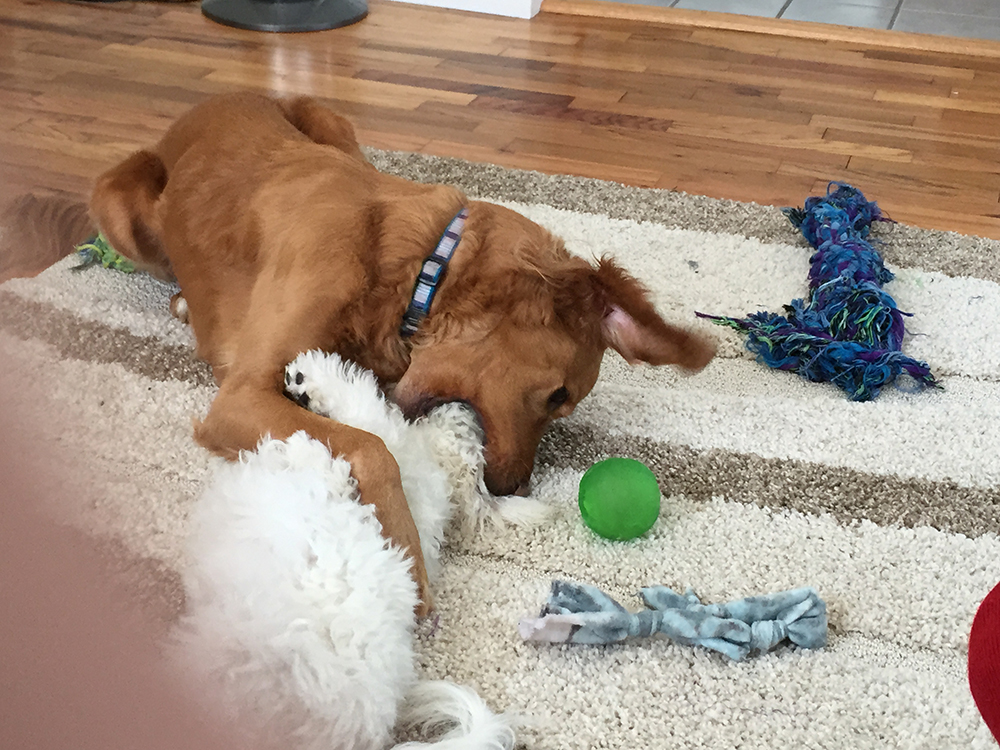 Why yes, that is Henry's head in Tucker's mouth, why do you ask?  This was from when Henry was a little fluff ball, and in spite of how it looks, and how it sounded, Tucker was very gentle with his new buddy.
Update: If your name is on the list below, I would appreciate it if you can get in touch with me to let me know whether you notice a change – for better or worse – compared to when you posted on the site update thread on Wednesday.
Please send email to my nym at balloon-juice.com – if you are willing to help with this, it will be much appreciated!  ~WG
JefferyW
OhioMom
Yutsano
A Good Woman
Rob
Baud
Redshift
FelonyGovt
Beth in Virginia
Sab
HinTN
Percysowner
BruceFromOhio
Doug R
Kristine
namekarB
WV Blondie
Mike S
Jim V