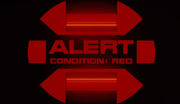 Breaking: NY prosecutors have subpoenaed @DeutscheBank for its records related to @realDonaldTrump and his businesses.

Deutsche Bank *has complied*, providing extensive documents and other materials. w @benprotess @WRashbaum @BenWeiserNYT @kirstendanis https://t.co/ZQjKiKIfsm

— David Enrich (@davidenrich) August 5, 2020
The @ManhattanDA appears to be investigating potential crimes involving bank fraud.

Michael Cohen testified that Trump routinely inflated his asset values as he sought financing.

Deutsche execs viewed Trump's valuations as wildly optimistic and sometimes reduced them by 70%.

— David Enrich (@davidenrich) August 5, 2020
From The New York Times (emphasis mine):
The New York prosecutors who are seeking President Trump's tax records have also subpoenaed his longtime lender, a sign that their criminal investigation into Mr. Trump's business practices is more wide-ranging than previously known.

The Manhattan district attorney's office issued the subpoena last year to Deutsche Bank, which has been Mr. Trump's primary lender since the late 1990s, seeking financial records that he and his company provided to the bank, according to four people familiar with the inquiry.

Deutsche Bank complied with the subpoena. Over a period of months last year, it provided Mr. Vance's office with detailed records, including financial statements and other materials that Mr. Trump had provided to the bank as he sought loans, according to two of the people familiar with the inquiry.

The bank's response to the subpoena reinforces the seriousness of the legal threat the district attorney's investigation poses for Mr. Trump, his family and his company, which in recent years have faced — and for the most part fended off — an onslaught of regulatory, congressional and criminal inquiries.

But while the subpoena of Deutsche Bank indicates the breadth of Mr. Vance's investigation, his inquiry is still at an early stage, a person briefed on the matter said.

The subpoena to Deutsche Bank sought documents on various topics related to Mr. Trump and his company, including any materials that might point to possible fraud, according to two people briefed on the subpoena's contents.

The bank's cooperation with Mr. Vance's office is significant because other investigations that have sought Mr. Trump's financial records have been stymied by legal challenges from the president and his family.

Whatever records the Manhattan prosecutors obtain are subject to grand jury secrecy rules and might never become public unless the district attorney's office brings charges and introduces the documents as evidence at a trial.

Even if investigators uncover what they think is evidence of fraud, criminal charges could be hard to prove. Valuing real estate assets involves subjective estimates and other assumptions, making it difficult to prove that someone intended to commit fraud. The New York Times reported previously that some Deutsche Bank officials viewed Mr. Trump's financial statements as based on wildly optimistic assumptions and, in some cases, reduced his estimates of his assets' values by up to 70 percent.
Much more at the link.
Open thread!