Here's a hummingbird photo from my morning vigil beside the firecracker bush: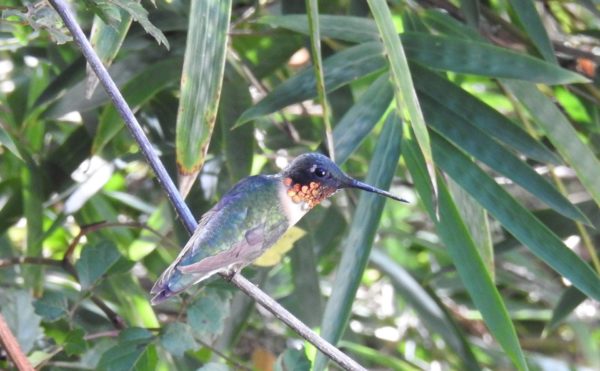 After observing them closely over the past few months, I've learned hummingbirds spend more time perched than I thought they did. It's just that they're so fast it's hard to follow them to the perch, and they're so small that it's tough to spot them when they aren't in motion.
I see this young fellow a lot too.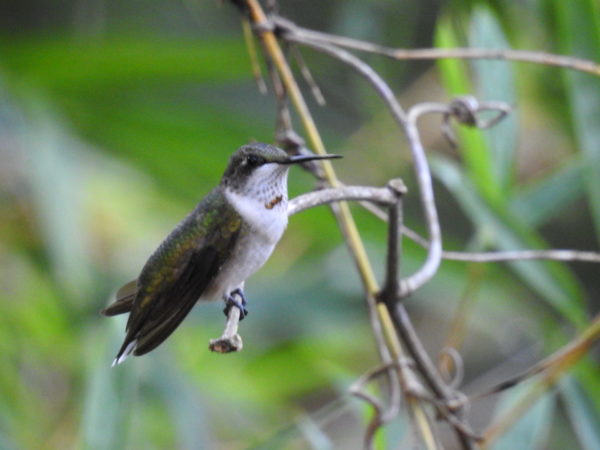 I assume he's male and of the same species as the bird pictured up top because his few sparkly ascot feathers are of the same hue when they catch the sunlight. Maybe they're father and son. If so, that doesn't stop them from chasing each other away from food sources.
In other news, a few minutes ago, I heard voices outside, which is very unusual out here in the middle of nowhere. I went out to investigate, and there was a deputy in his cruiser parked on the dirt road that runs past our house, talking to someone on his radio. I realized it was the first time I've seen the law out here, and I've lived here nearly two years.
He drove on, so I assume we're not suspected of any crimes. (Knock wood.) Open thread!