On the Road is a weekday feature spotlighting reader photo submissions.
From the exotic to the familiar, whether you're traveling or in your own backyard, we would love to see the world through your eyes.
More photos for the black and white photography buffs!  And before you ask, as I did, no, the third photo is not upside down! ~WaterGirl
Steve from Mendocino
Construction and industrial sites provide another rich source of graphic interest for photography.  I used to drive around in my 66 VW bug looking for promising structures to photograph.  All of these locations are vaguely in the Los Angeles area and were all taken during the period 1969-1971.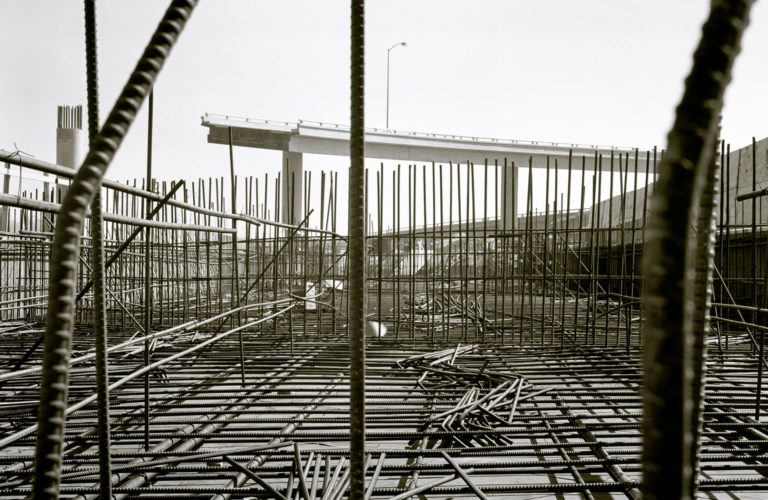 Los Angeles
This picture always gets my attention for its place in my personal history with Los Angeles. Interstate 10 (the "Santa Monica freeway) was only built in the latter part of the 60's.  Before that one needed to take city streets to get to the beaches.  This is the construction site for the interchange between the 405 and the 10.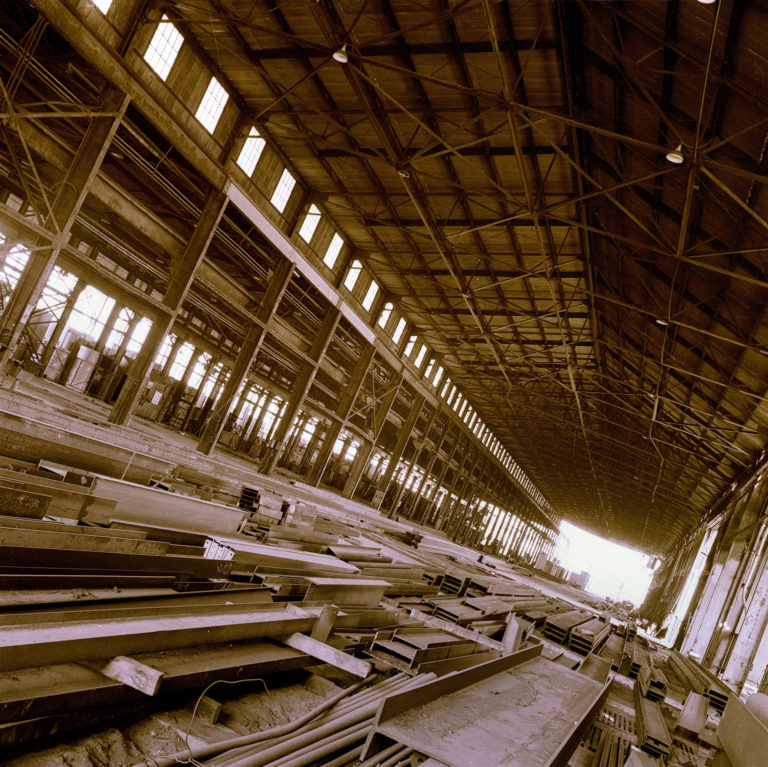 Turning the frame at an angle is an obvious gimmick, and I don't do it often.  Nevertheless, with the addition of the odd coloring I feel it disassociates the graphic elements from the subject matter and emphasizes them.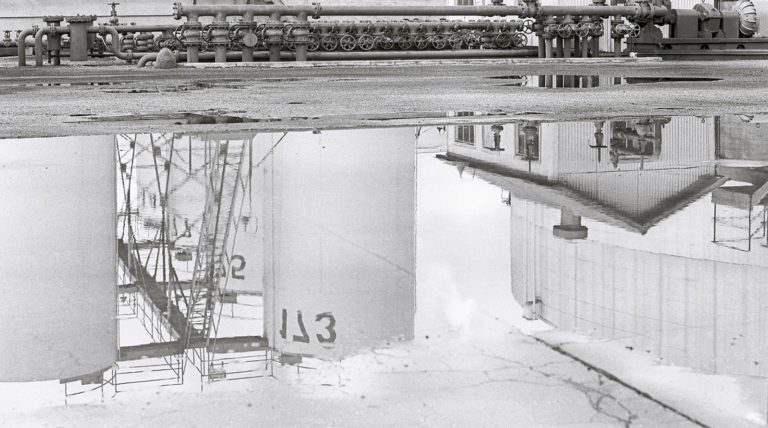 Puddles and valves.  I don't remember where this was located, but I'm guessing at a refinery in El Segundo.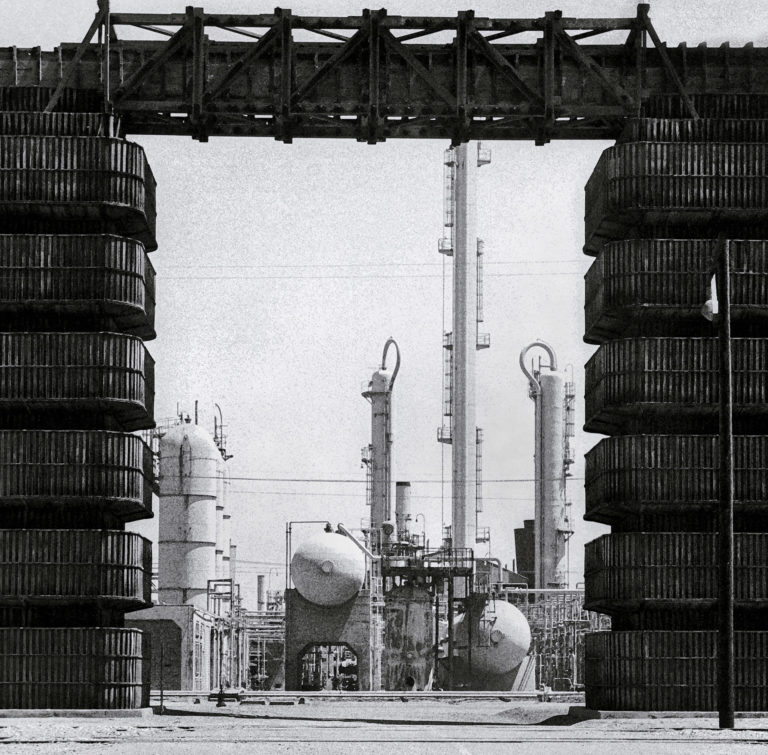 This one I do remember was a refinery in El Segundo.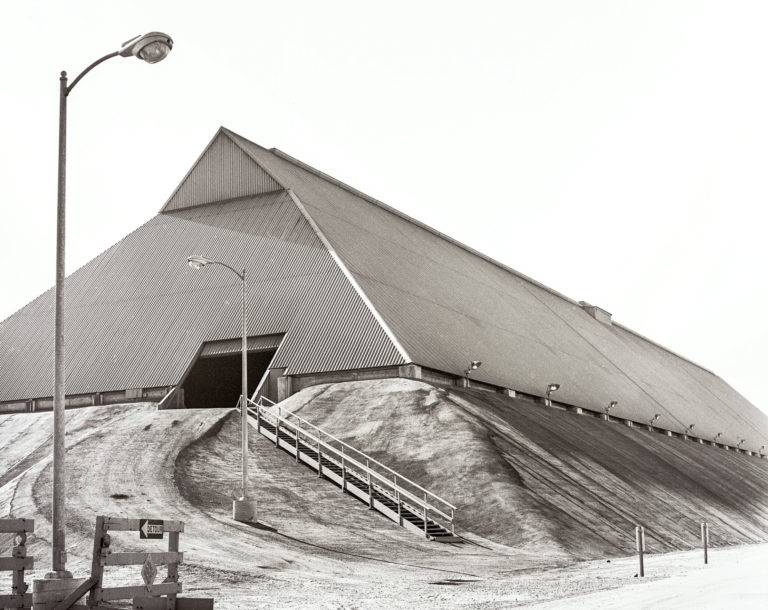 I came across this building while driving around in out of the way places looking for subject matter.  No idea where it was located or what its function was – I would guess it's some kind of warehouse.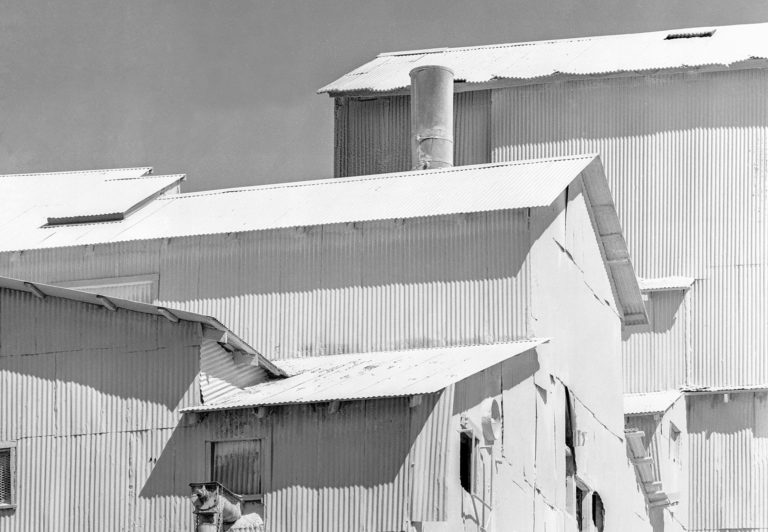 More "I have no idea where or what the function of this building is."  If someone can figure it out, I've always wondered.  Some mineral processing perhaps?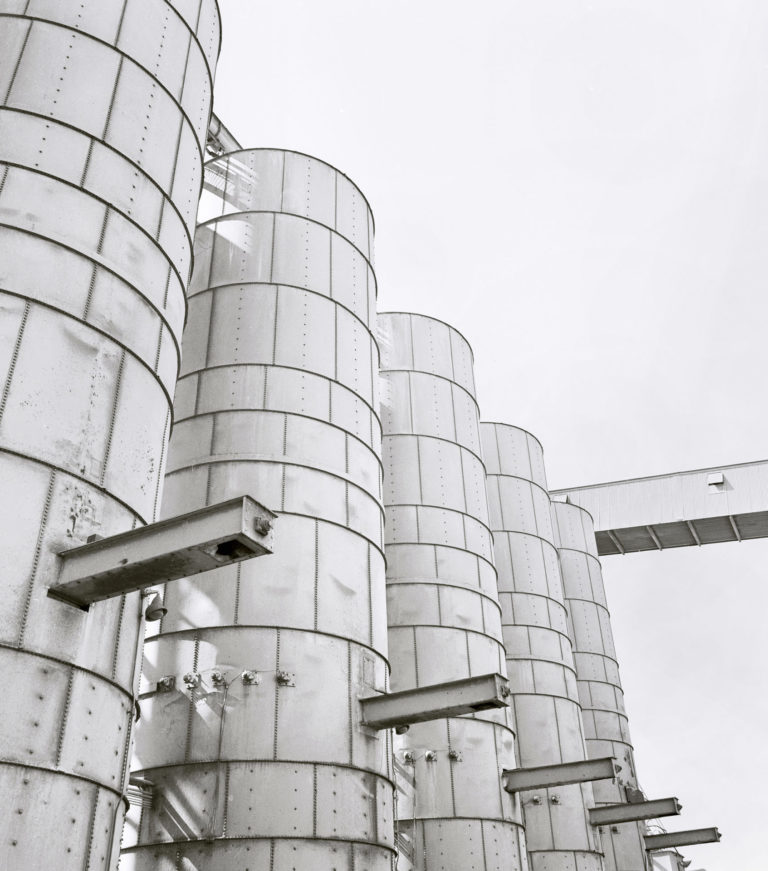 Don't know where this cylinder storage facility was either, but that's not really important.  Just more fun geometry.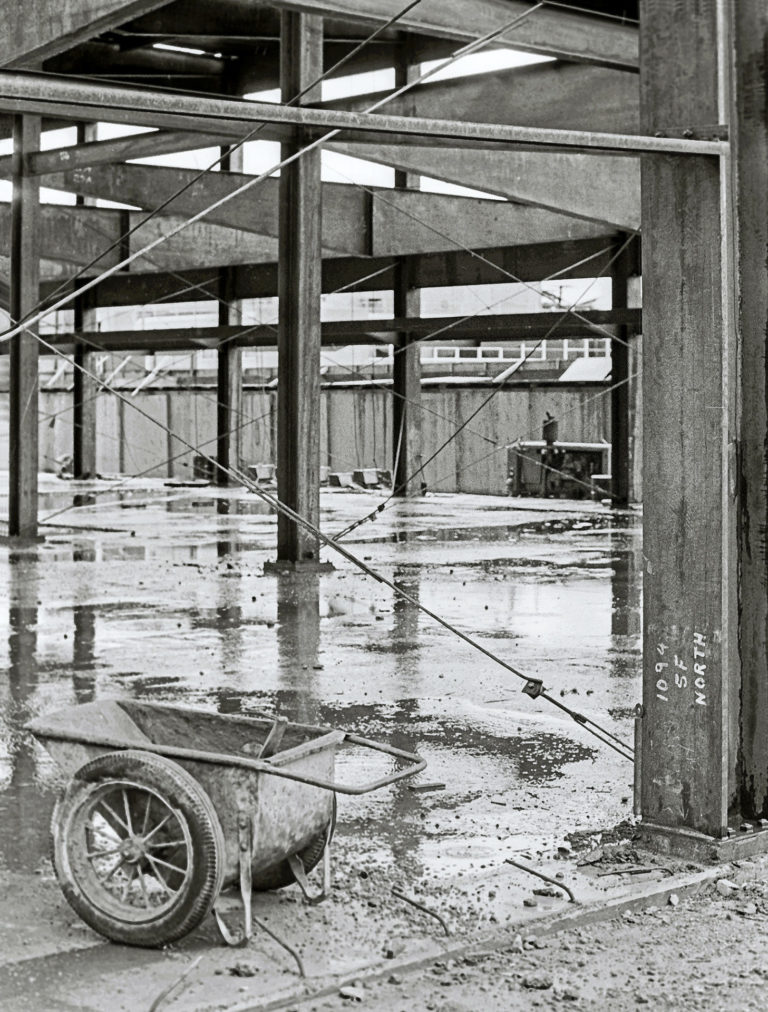 A construction site on either 6th street or Wilshire Blvd. in the mid-Wilshire area on a rainy day.  This photo was another in my art school application portfolio.