On the Road is a weekday feature spotlighting reader photo submissions.
From the exotic to the familiar, whether you're traveling or in your own backyard, we would love to see the world through your eyes.
Monday will be the start of Paris After Dark!  If you haven't already sent in your Paris pics, please do send them in.  We already have enough pics to stay in Paris After Dark for a few more days the following week, maybe we can stay the whole week.  ~WaterGirl

On the Road: Week of August 10 (5 am)

Albatrossity – Summer Beauty in Flyover Country
Auntie Anne – Chateau de Rochecotte
?BillinGlendaleCA – Sunrise in the Alabama Hills
Benw – Suffolk County, NY
tomtofa – Now and Then

On the Road After Dark: Week of August 10 (10pm)

arrieve – A Few Days in Paris
ET –  Paris
lashonharangue – Paris, France – Pont Neuf and Pont Notre-Dame
frosty – Paris
ljt – Notre-Dame de Paris

And now, on to The Apple Isle, with Jack Canuck.  We have a treat today as we close out out this week with an amazing array of photos – animals, flowers, water, trees, mountains, and an uncurling fern frond that I never could have identified on my own.  Beauty truly does come in many different forms, doesn't it?
Jack Canuck
Tasmania (aka the Apple Isle) is one of my favourite places in the world. It's about the size of Ireland, with a population of around 500,000 (about 40% of which are in the capital, Hobart). Hobart itself is a lovely small city, the second oldest in Australia (founded in 1803), that reminds me very much of St John, New Brunswick in its feel. I've been down there four or five times since I moved to Melbourne in 2006, and I can't wait to go again. The photos I've picked here are mostly from the high country in central Tasmania, in the Cradle Mountain-Lake St Clair National Park – an absolutely gorgeous area where it actually gets into real alpine terrain (snow! in the summer!). Due to the pandemic I sadly won't be getting back to Tasmania in the foreseeable future, but I will the first chance I get.

This was taken at the top of a geographical feature called The Nut, in the town of Stanley on the north coast. The Nut is actually the remnant of an ancient volcanic plug, which is now a steep bluff on the edge of town. It's not very large, but we took a couple of hours to climb up and wander around. I liked the contrast of the cloudy skies with the brush and lone tree. Black and white, of course, because hey, it's me, but that's what this shot called for.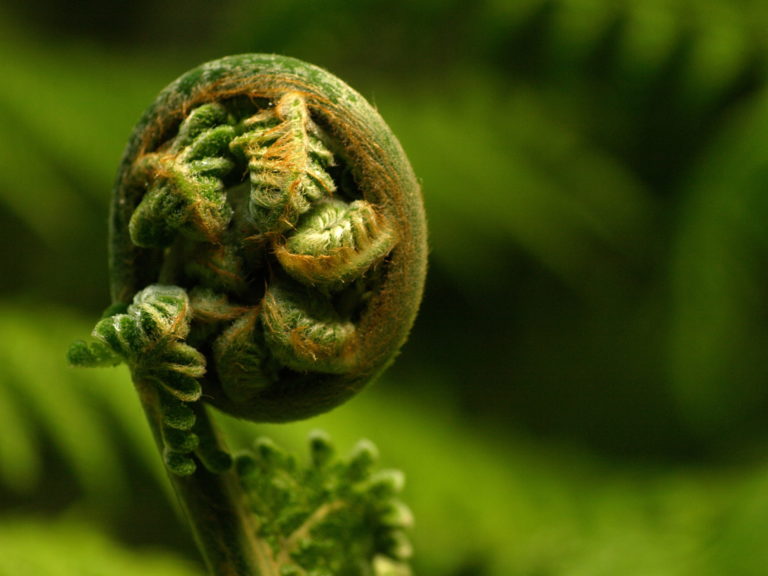 I don't always use black and white, and this shot of an uncurling fern frond is an excellent example. I don't remember where exactly this was other than somewhere near the wilder, less-populated west coast of the island, on a short hike up to a waterfall. I do love the rich green, which was so prevalent in that cool and wet region.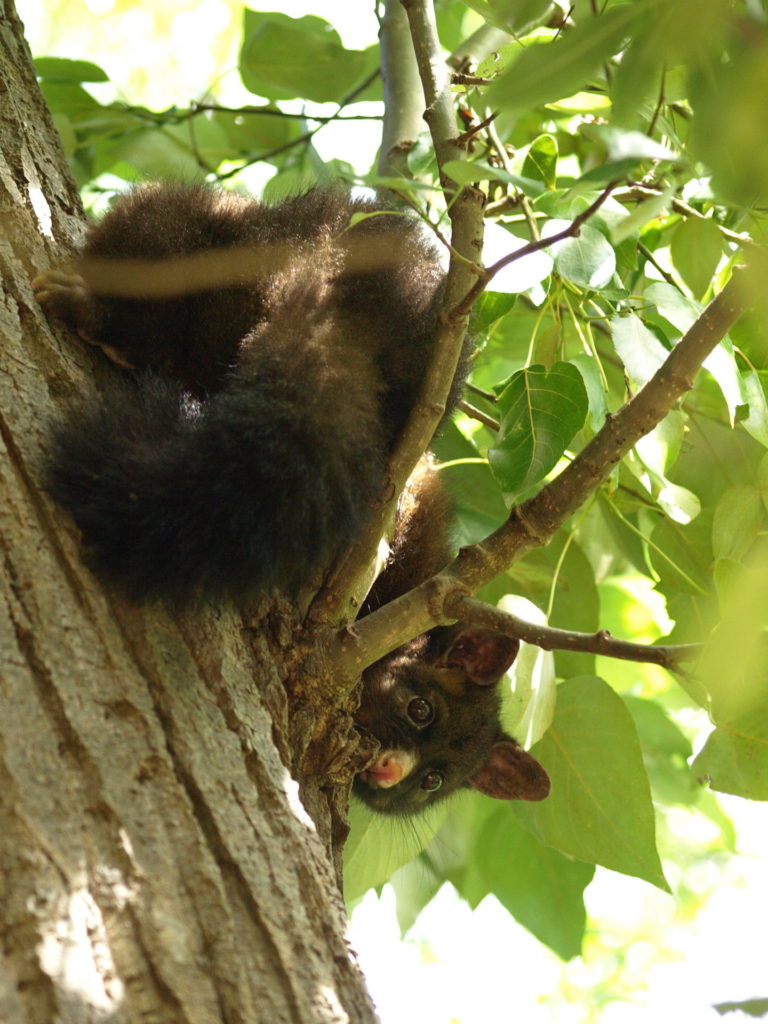 This is a brush-tailed possum, one of the more common marsupials in Australia. He (she?) was hanging out in this tree, and we spotted him as we walked from Hobart city centre up to the Cascade Brewery four or five kilometres away up in the hills. The critter wasn't too forthcoming for his portrait, but considering the species is nocturnal I felt pretty luck that he was out and about at all.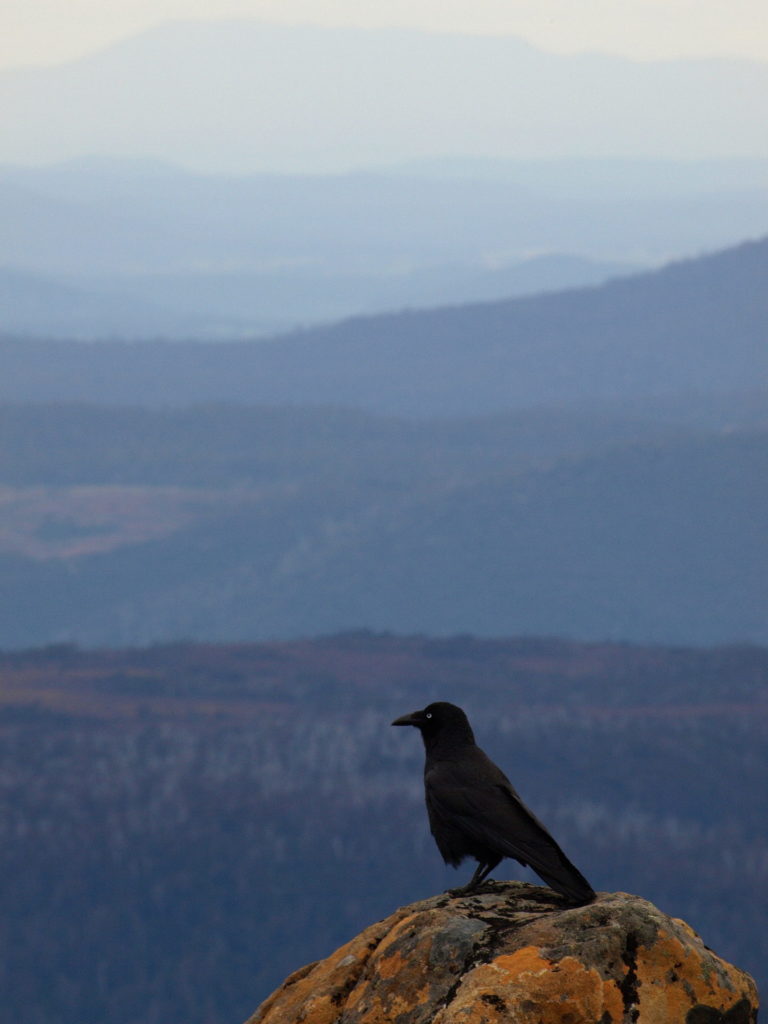 Cradle Mountain is one of the best-known sights in Tasmania, and it is indeed a lovely part of the world. The hike up the mountain (and it is a hike, though there are some pretty scrambly climby bits) takes several hours, starting from Dove Lake at the base. Once you get to the top there are some spectacular views, which I sadly didn't really get any good shots of (I blame the lack of a good wide angle lens). This shot of a forest raven, the largest Australian corvid, gives a sense of the landscape though. This was taken at the summit of Cradle Mountain; the bird obligingly posed for me on a picturesque rock.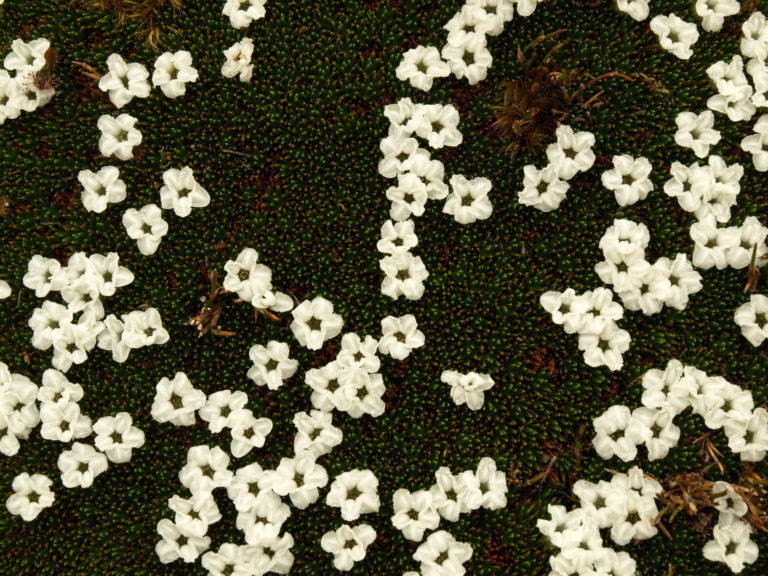 This was taken on that same hike up Cradle Mountain, albeit at a lower elevation on the track down. It was a very wet part of the trail where (if I recall correctly) you walked on a boardwalk kind of set up to preserve the vegetation. I have no idea what these plants are, but I thought they made a nice shot.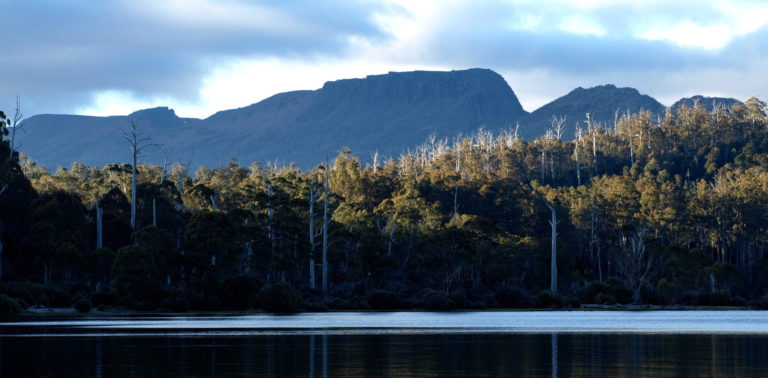 Cradle Mountain is at the north end of Cradle Mountain-Lake St Clair National Park, but I actually prefer the lake end at the south, where I took the rest of these photos. This is Mount Olympus, with Cynthia Bay on Lake St Clair in the foreground. I shot this a few hundred meters from our campground, right around sunset. The peak is a bit over 1400 meters high, and gets well above the tree line at that latitude. There are apparently some nice trails up that way, but I've never had a chance to explore them.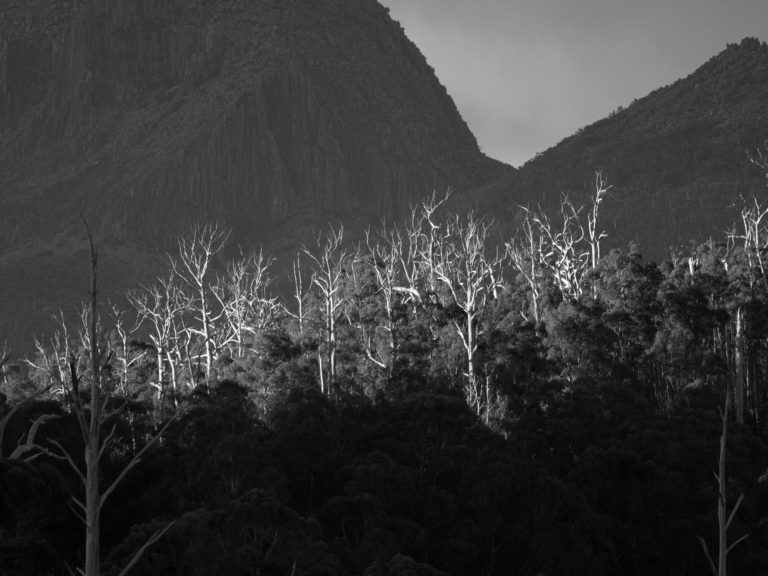 Another one from the same evening, more of a detail of the trees and mountain – you can spot the same section in the wider colour shot. I love the stark white of the gum trees against the other vegetation and the mountain behind.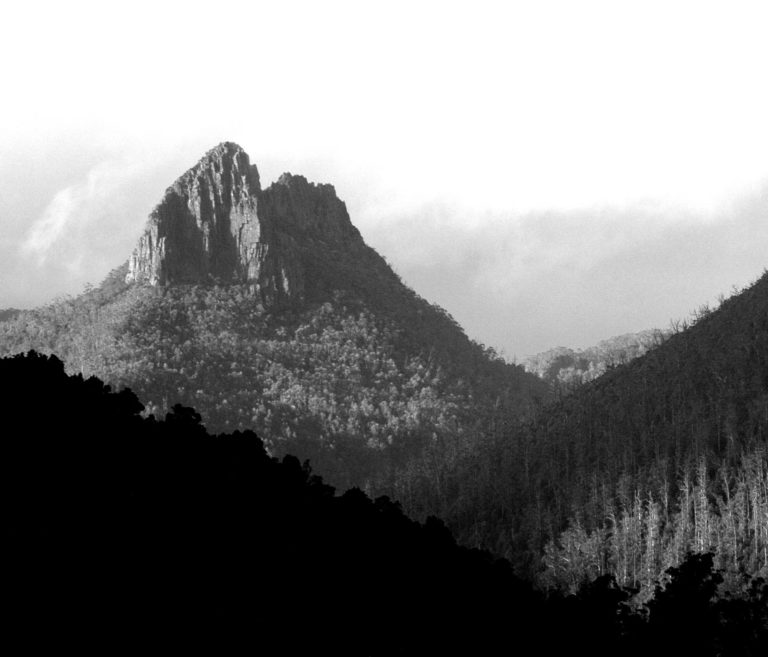 To finish off, another evening shot, this time of Mount Ida. This was also taken from Lake St Clair near the campground, during a late afternoon ramble along the lake shore. I haven't been back to this spot for years now, but hopefully we will soon – my son's old enough now (at ten) that we can do some pretty strenuous hikes, and we've managed to get him thoroughly hooked on the activity. Getting back to Tasmania is something to keep in mind as a future reward when (it will be when, right?) we get through the current chaos and disruption.