There are 85 days before the November elections.  Just 85 days.  We can't afford to wish that time away in the hopes that we will dump Trump, so at least part of this nightmare will end.  Or spiral with fear or anxiety at the thought that he might actually win, no matter how hard we work or how incomprehensible a win for Trump would be after all we have been through.
We have 85 days of hard work ahead, and so many things have changed since February that the title Playing to Win doesn't seem to fit anymore.
Here, in this thread?  I'd like to focus on what we can do.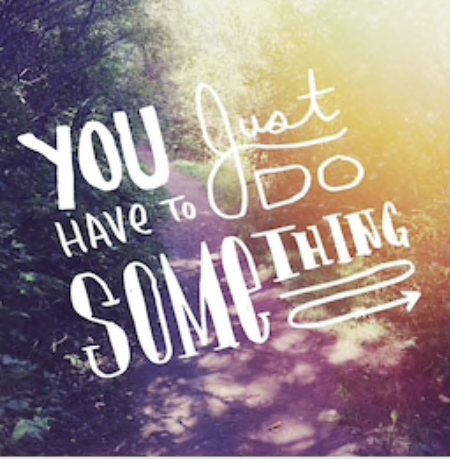 There is so much that is outside our control that it can get to be overwhelming.  Not to mention anxiety-producing. Especially when Trump shits out democracy-destroying actions multiple times a day.  That's his real operation warp speed.
I'll start with a list of 15 things that we can do.  Just so you know, I'm gonna pick some obvious ones and count on all of you to supply 70 more by the end of today.  But first, a bit of levity.
Here's What We Can Do.
When you read or read something or hear Trump has done that enrages you or makes you feel sick, find one thing on this list and do it.
Request an absentee ballot (or similar) for yourself.
Talk to everyone you know about requesting an absentee ballot (or similar).
Sign up to Adopt a State at Vote Save America.
Donate directly to candidates and organizations that are organizing in targeted areas, such as Texas.
Write postcards.
Make calls to voters.
Get involved in a texting campaign for your preferred candidate.
Get involved in "literature drops" where you drop off literature, but don't knock on doors.
Donate to one of DougJ's fundraisers – they are all listed in the sidebar under Political Fundraising.
Update your voter registration signature.
Contribute to a fund for helping Florida felons pay off their fines.
Make calls to congress.
Take action to help save the post office.
Contact a media outlet about their bullshit coverage.
Contribute resource information to these threads.
Try to enlist one friend or family member to take up the fight for the next 85 days.
If you feel hopeless or helpless, change something up.  Making just one change can help.
Share the things you have done in one of these threads. You can add inspiring other people to your list of contributions.
Make sure your voter registration is current.  Check every week or two.
Sign up to be a poll watcher or election judge, if you feel that would be safe for you.
Attorneys can offer their services for election day. (Not sure what the process is for that.)
Hold Mike Bloomberg's feet to the fire on donations he promised.  Or get him to pay Florida felon fines.
Join efforts to help with voter education for filling out ballots by mail, so ballots don't get invalidated.
Research all 50 states re: voter education for filling out ballots by mail, and share the info with all of us.
Figure out how to get more drop boxes for ballots or join efforts that are already in progress.
Contact the campaign of your choice and ask them how you can help.
Join your local Indivisible group.
Write up something about an organization you are working with for spotlighting in a future What We Can Do post.
Fill out the 2020 census!  (if you haven't already)
Does your state have a Student Election Page program?  (VA does)  If so, get word out to high school civics departments/teachers.
Research the Student Election Page program, find out which states have that, and share the info with all of us.
Know someone who could write postcards to voters, but doesn't have $ for stamps?  Buy forever stamps for their postcards.
Go to the Run For Something candidate directory (there are ~500 young progressive candidates running at all levels of gov't) and find someone running nearby and see if there's something you can do to help them out.
Know any American citizens who live in other countries? Hook them up with votefromabroad.org to make sure they request their ballots.
Investigate whether drop-off ballots are available in your area.  Investigate for extended family, as well.  Democrats only.
Post Office: return all pre-paid envelopes, empty, so the Post Office gets the revenue.
Post Office: reduce your mail through the post office in the run-up to the election to help reduce the need for overtime.
Post Office: buy a batch of Forever stamps for someone on a fixed income.
Post Office: complain to your senators and representative about prescriptions not arriving in time & late fees and bad credit scores because your bill payments are not arriving within a reasonable amount of time.
Volunteer with SPLC Action Power Hours – the first one is August 13 from 7-8 Eastern Time.
Donate or get involved with Democracy Docket to safeguard vote by mail.
Donate or get involved with The Brennan Center.
Donate or get involved with Fair Fight.
Donate or get involved with Let America Vote.
Donate or get involved with VoteRiders.  They have state by state info on in-person and vote by mail, plus assists with voter ID if your state requires it for registration or voting.
Donate or get involved with NDRC (Obama / Eric Holder National Democratic Redistricting).
Donate or get involved with the ACLU.
Donate or get involved with the Southern Poverty Law Center.
Donate or get involved with Juanita Jean's Help Flip Texas.
Donate or get involved with No Democrat Left Behind (rural democrats).
Election Day: Hand out chilled water or order pizza to be delivered for people in long lines.
Election Day: Hand out individually packaged chips and snacks to people who are in long lines.
Election Day: Hand out a list of the nearest bathroom and offer to hold place in line.
Election Day: Bring portable music.
Election Day: Bring masks and cotton gloves, hand sanitizer for folks who might not have them.
Know this and share it: When Absentee/Mail Ballot Processing and Counting Can Begin in every state.
Vote Save America has links to every state with voter information– registration deadlines, absentee vote requests.  Check it out and share the information with every voter you know.
Know your state.  If early voting is scanned into the machines and reported along with the election day results, when polls close on election day, consider early voting if you feel it is safe.  Share that information with others.
Know what your state handles it if a mail in or absentee ballot is rejected.  A surprisingly high percentage of mail ballots rejected, so it's important to know what happens in your state. (We can collect this for states if you share info here.)
Tell us what you know about the organization Turnout 2020.  Should they be recommended, or not?
Get informed about the candidate's record and virtues. Then broadcast them far and wide when an attack comes, whether it's from a relative or on social media. Again, avoid referencing the attack if you can.  (Cheryl Rofer)
Kamala Harris: ProgressivePunch.org rates Kamala as one of the top progressive legislators in the Senate
Read Margaret Sullivan's very good column about how the media should respond to Kamala Harris. There are ideas there for all of us to think about in our communications.
Yes, I can count.  I ended up spotting you guys 18 items, which is an extra 3.
If we all do one thing every day, even if it's one small thing, we can win this.  Let's come up with a menu of 85 things we can do, some big, and some small, in the 85 days we have left.  Surely on any given day, we can each find one thing from the list that we can do.  Right?
I hope you'll help come up with a list, and please chime in below with a comment if you're willing to commit to doing one thing every day between now and November.
Update at 8:15 pm: we just passed the halfway point to 85.  Keep the ideas coming.  ~WG