On the Road is a weekday feature spotlighting reader photo submissions.
From the exotic to the familiar, whether you're traveling or in your own backyard, we would love to see the world through your eyes.
I love the Goldfinch in the second photo.  In fact, I love everything about that photo.  The flowers in focus at the bottom, and blurred toward the top.  The bird perched on the flower.  The yellow bird paired with the purple flowers.  Oh, and before I forget, watch out for the cranky bird in the third photo; he looks distinctly unhappy!  ~WaterGirl

One final note: if we get 2 more Paris submissions, we'll have 3 full weeks of Paris After Dark!
Albatrossity
Summer in Flyover Country is not as exciting, bird migration-wise, as the spring and fall, but there is still some beauty to be found. So here is a collection of images taken in the Flint Hills of Kansas this summer, ranging from landscapes to insects to (of course!) birds. Hope you enjoy them, and that they move you to get out and enjoy your own local patch every once in a while.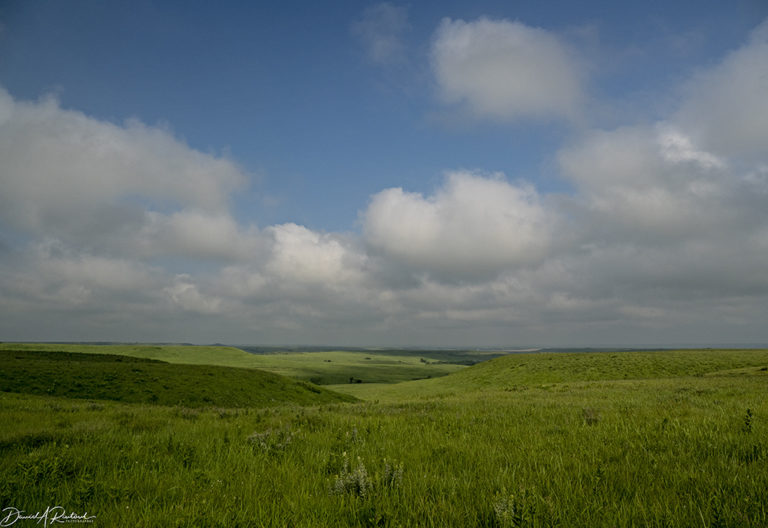 Konza Prairie Biological Station
July 4, 2020
The Konza Prairie Biological Station is a property owned by the Nature Conservancy and leased to the Biology Division at Kansas State University, where I was employed before I retired. It is 8600 acres of tallgrass prairie, the most endangered ecosystem in North America. On a summer day there are many scenic vistas to be found, as well as lots of flowers, insects, and other critters. There is a nature trail that can be enjoyed by the public, but this shot is taken from a part of the station that usually sees only researchers, docents, and retired faculty members. Come visit after the pandemic abates and we might be able to get you out there too.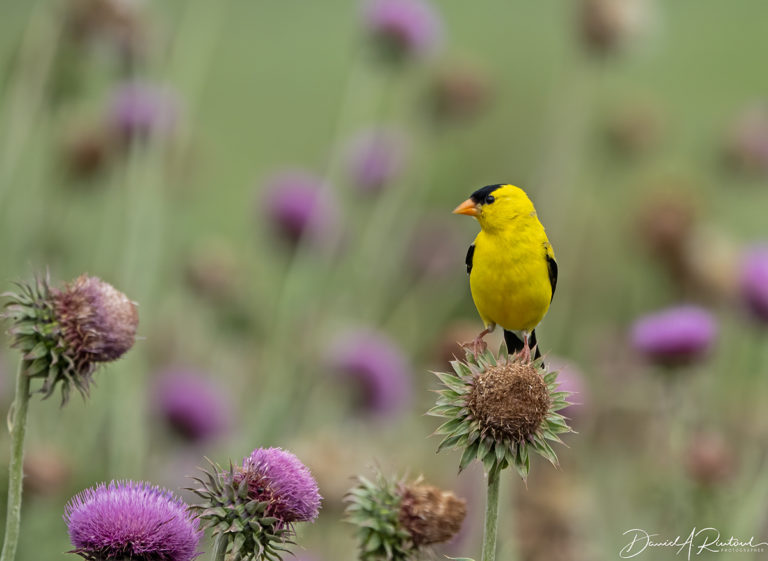 Near Manhattan KS
June 29, 2020
American Goldfinches are very colorful right now, and some of that beauty is due to the fact that they are very late to start breeding, usually in late July or early August. They delay until the thistles bloom and they can collect thistle down to line their nests. This one was simply eating the seeds and allowing the down to blow away, but it hopefully will be actively engaged in feeding youngsters soon. By the way, these plants are Musk Thistle, a noxious weed, and the county weed control folks have been notified about this large field that needs to be gotten under control.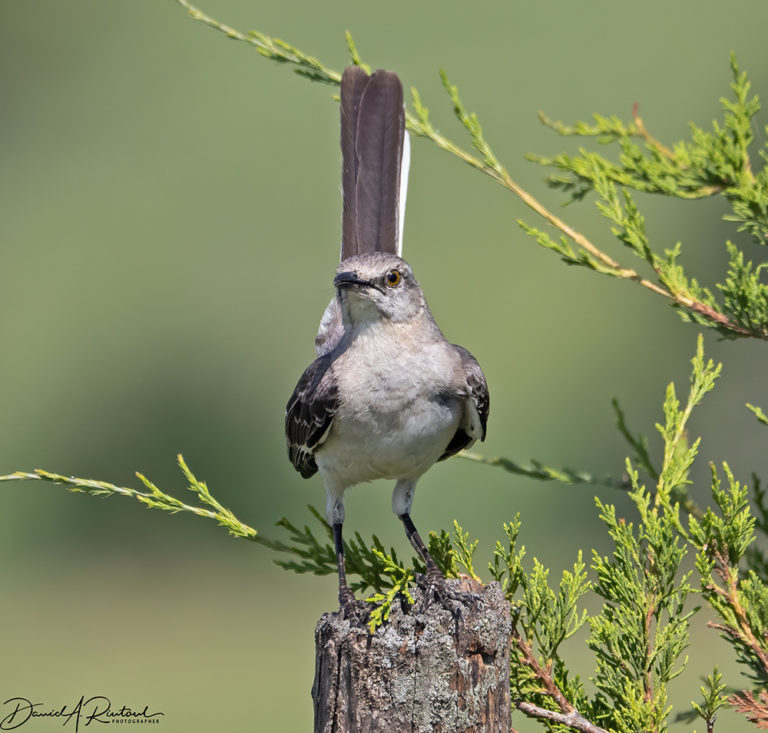 Near Manhattan KS
July 10, 2020
Here's a bird that has not been common for most of my decades here in the Flint Hills, even though it is common in lots of other parts of Flyover Country (and elsewhere). Northern Mockingbirds are being seen more and more regularly around here, which is good for our species list but bad for those of us who count on hearing birds before we see them. They can imitate many species, and I'll have to be more careful in IDing birds that I hear from now on.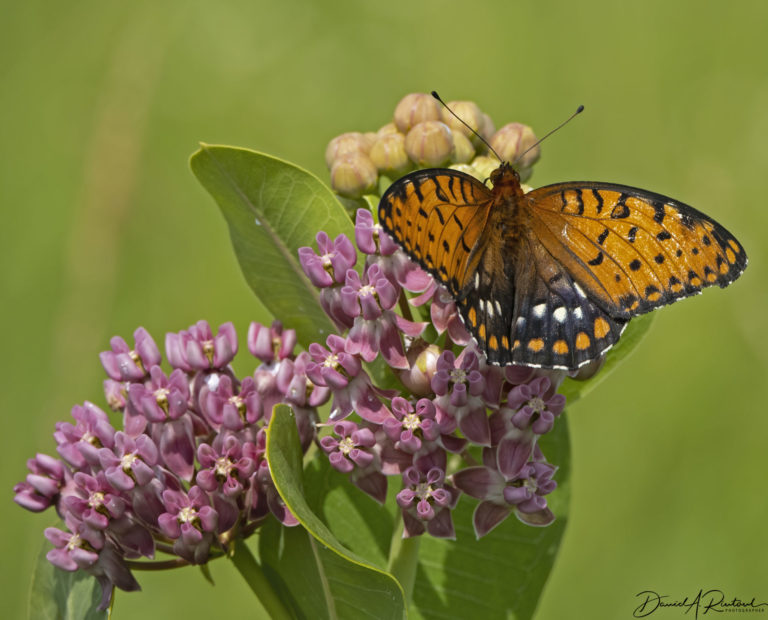 Konza Prairie Biological Station
June 20, 2020
This large butterfly is a Regal Fritillary, an indicator species for healthy tallgrass prairie and a rare insect in almost all of its former range. If you live east of the Mississippi you have probably never seen one. They have an interesting life cycle. The eggs are laid on a prairie violet plant in late summer. When they hatch, the wee first-instar caterpillar does not eat, but overwinters on the violets and begins to feed voraciously when the violets grow new leaves in the spring.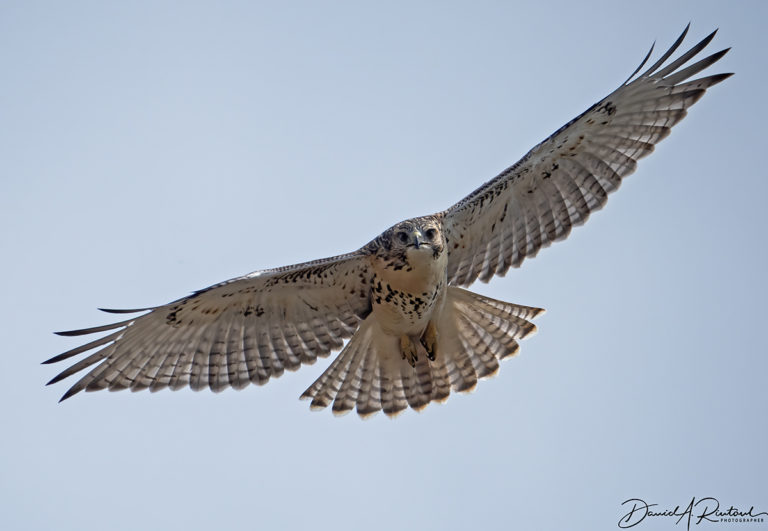 Near Manhattan KS
June 21, 2020
Those of you who are Facebook friends with me know that I might be obsessed with Red-tailed Hawks, especially the ones who winter here. We don't have any unusual ones around in the summertime, but this is a good-looking juvenile redtail, showing off that faint rosy blush on the upper chest, indicating that it has not been out of the nest very long. A similar bird, probably a sibling, was sitting on a nearby utility pole devouring a snake, and this guy wanted some of that as well. But he didn't get his wish.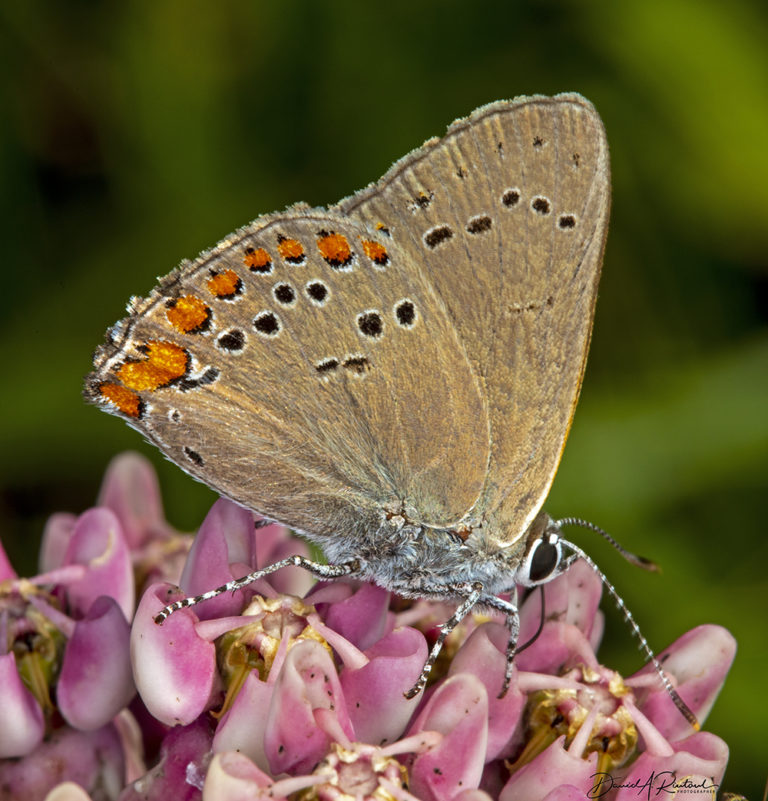 Konza Prairie Biological Station
June 24, 2020
This is a relatively common butterfly in these parts, the Coral Hairstreak, which is an odd member of that group of butterflies, since it doesn't have the eponymous hairstreak tails. Nectaring on Common Milkweed.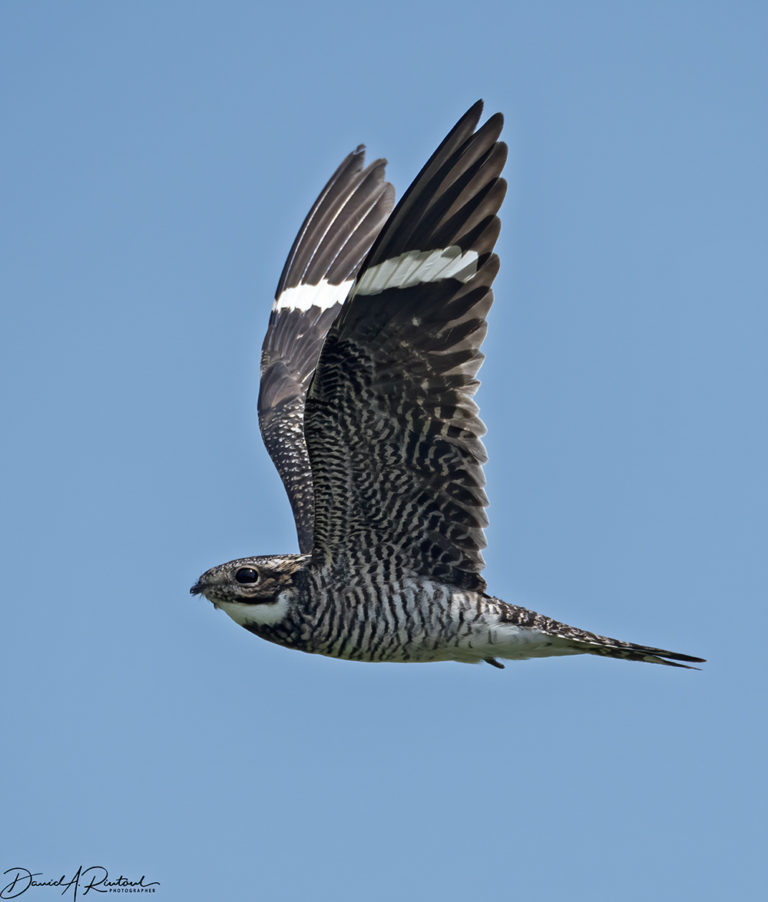 Near Manhattan KS
July 6, 2020
Common Nighthawks are also becoming less common over much of their historic range, but there is still a healthy population in the Flint Hills. Catching one in flight is a challenge, but sometimes you get lucky.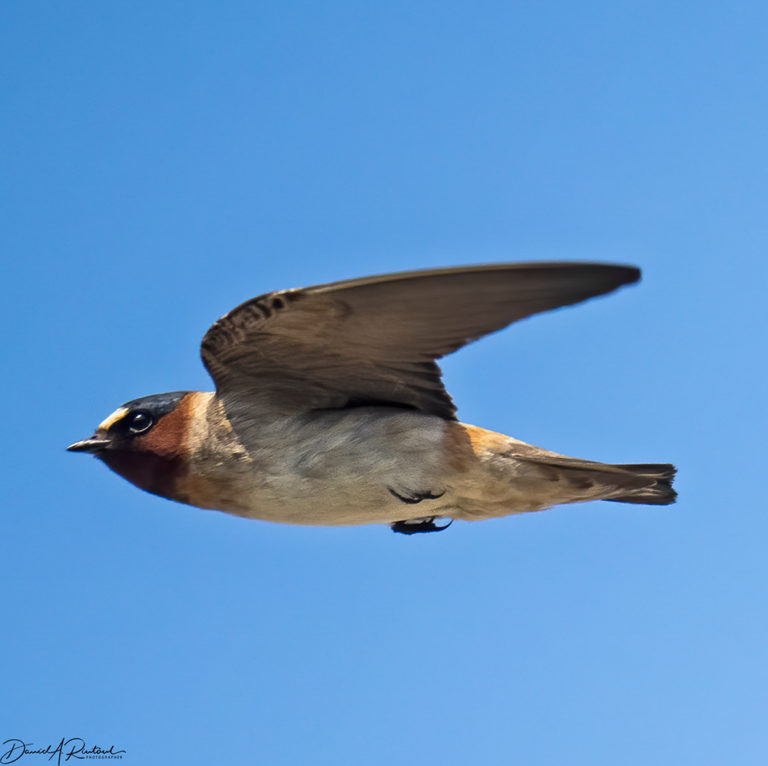 Near Manhattan KS
July 6, 2020
Cliff Swallows are abundant across the continent, and their colonies of mud nests underneath bridges and along rock faces are familiar to many birders. They are even a greater challenge to capture in flight; I discarded many many pixels before I got to this one.