On the Road is a weekday feature spotlighting reader photo submissions.
From the exotic to the familiar, whether you're traveling or in your own backyard, we would love to see the world through your eyes.
Welcome to Paris After Dark!

This is episode 100 of On The Road on my watch, and by total coincidence we're starting a 3-week trip, to Paris no less!  You guys are keeping me busy – good job, everyone.

I know the monuments and churches in Paris are iconic, but the courtyard photo of the hotel pictured below completely captured my heart.  So charming, and so beautiful.  Exactly what I would have pictured for Paris.  I wish I could be in that spot right now.  ~WaterGirl
arrieve
These are the most recent pictures I have of Paris, from February 2018. I was on my way home from the Middle East and was breaking up the trip with a few days in Paris.
Any excuse to visit Paris….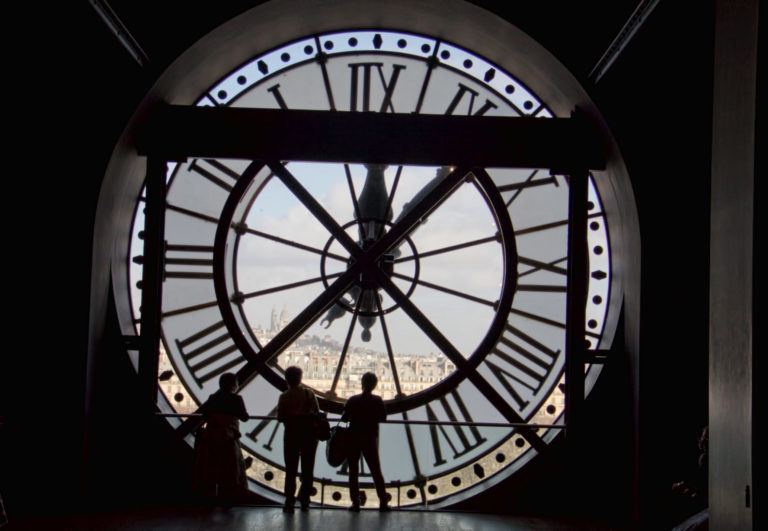 Paris
Looking out at the city through the clock in the Musée d'Orsay. You can see Sacré-Coeur in the distance.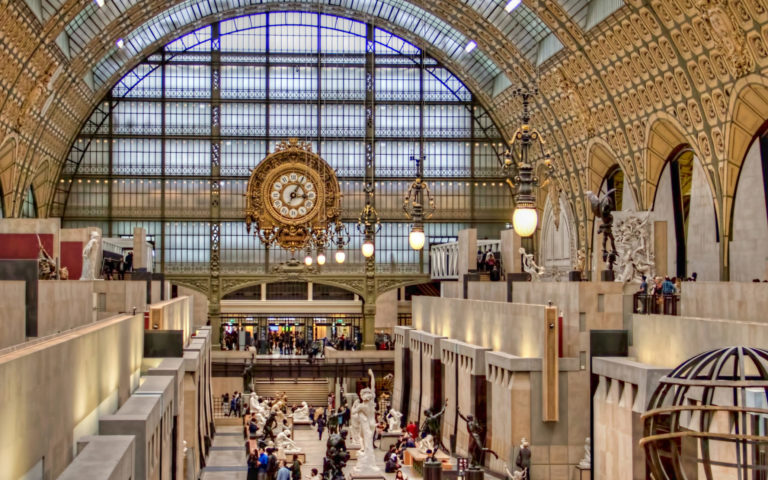 Paris
The main hall in the Musée d'Orsay. This museum contains most of the well-known Impressionist art; one of the advantages of visiting in February is that it was slightly less crowded than usual. The building was originally a train station, and I've always loved the contrast between the Beaux Arts architecture and the modern art.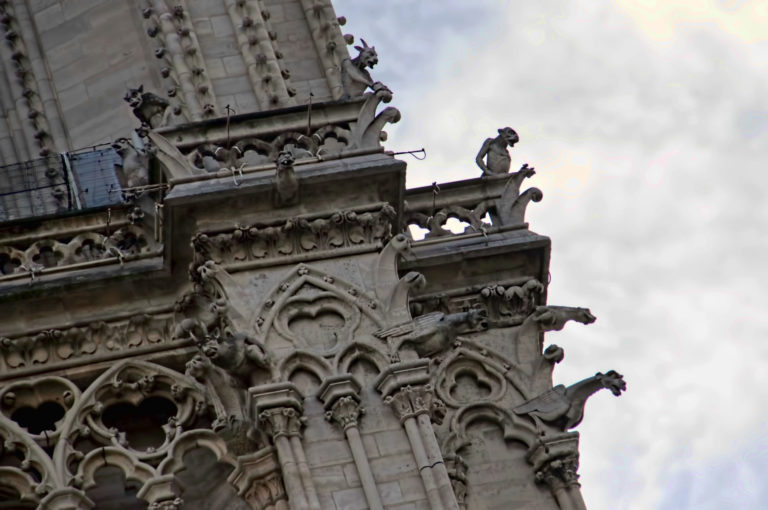 Paris
Gargoyles on the exterior of Notre Dame. I've always gone to Notre Dame my first day in Paris. It's not the most beautiful church in Paris, and it was always packed with tourists but there was something about the atmosphere inside that made me feel such joy. I'm not religious, but it definitely felt holy to me.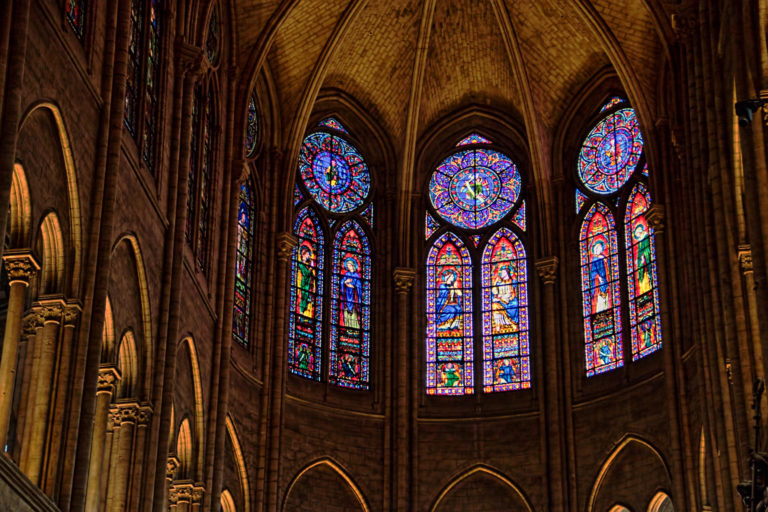 Paris
Some of the beautiful stained glass inside Notre Dame.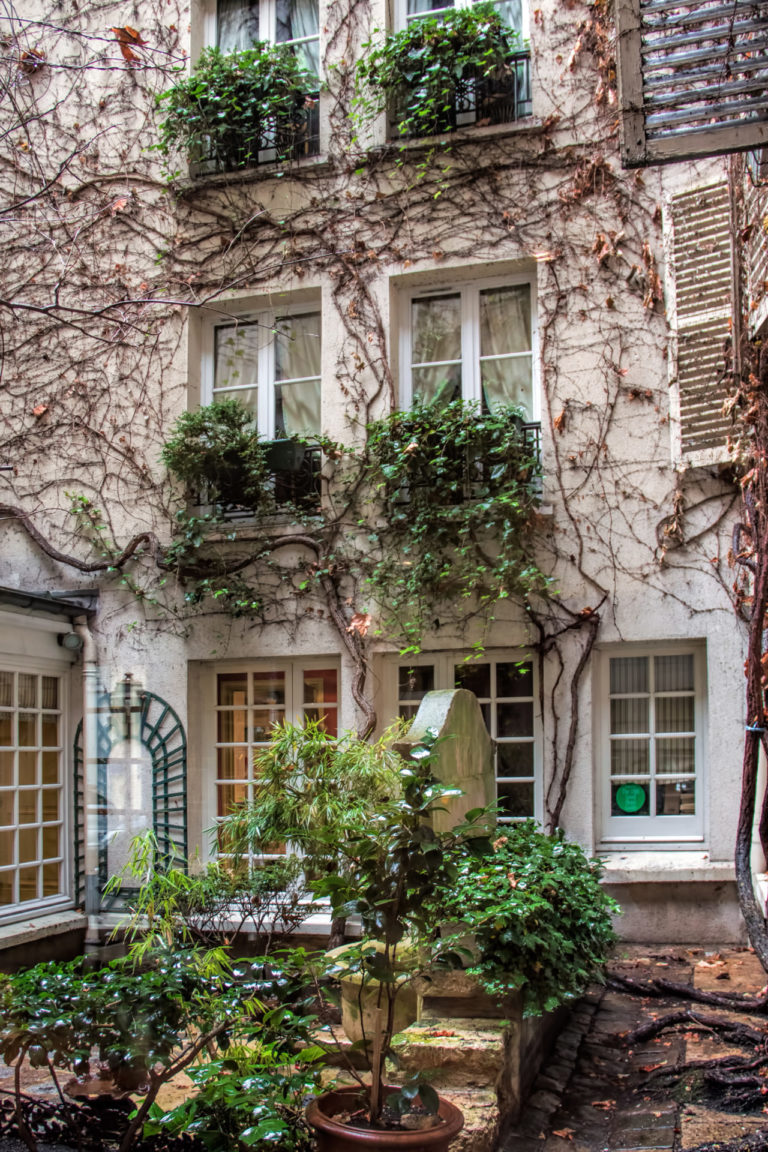 Paris
The courtyard of the charming hotel I stayed in, near the Jardin du Luxembourg. It was winter, so no sitting outside. The small family owned hotels are one of the things I love most about Paris. I love coming down in the morning to the breakfast room and sitting at a little round table and having my cafe au lait and a baguette with butter and jam. I have had some wonderful meals in Paris, but that's the food I crave — baguettes, and ice cream from Berthillon and a croque madame on Poilane bread at a cafe.
Some day I'm going to just park myself on a bench outside a Parisian bakery and eat bread until I either explode or have to leave for the airport.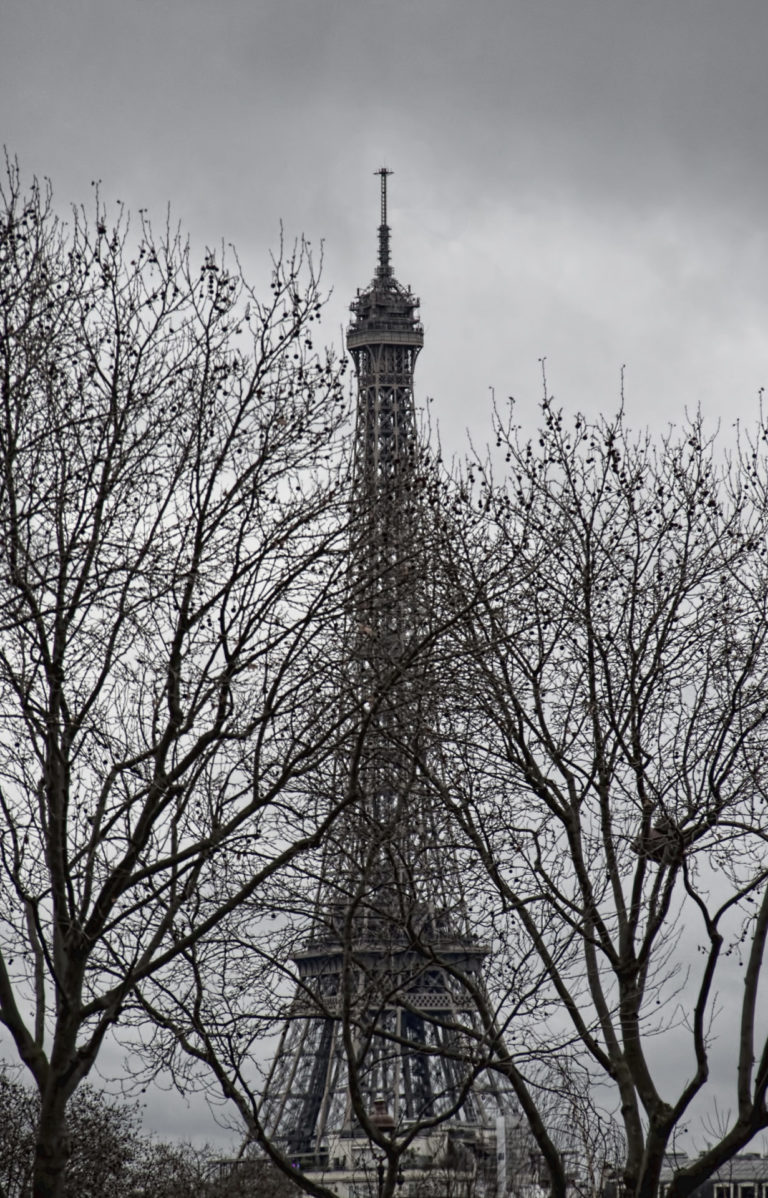 Paris
I definitely don't need any more pictures of the Eiffel Tower, but somehow I can never stop myself.