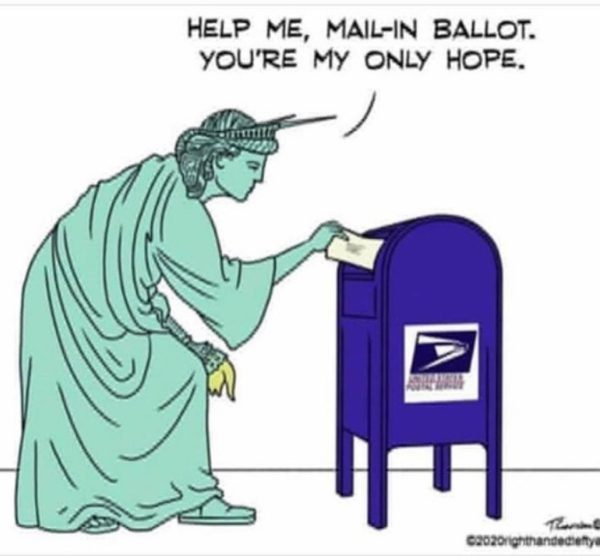 85 days until Nov 3. But it's time to check your registration and if needed, request your Absentee Ballot.
Rock the Vote has state by state information on mail-in voting here.
Check your rules. Know what you can do if your ballot never arrives. Find out if you can drop off your ballot instead of mailing it in, most states are adding drop-off locations.
And once you know the rules in your state, let everyone know – friends, family, strangers on the street. //
Next, don't wait. Vote as soon as you're sure of your choices. This will help with the run-up to election day craziness.
Add any additional information in the comments on how we can do our best to thwart all the voter suppression that is being thrown at us daily.
Evening open thread