On the Road is a weekday feature spotlighting reader photo submissions.
From the exotic to the familiar, whether you're traveling or in your own backyard, we would love to see the world through your eyes.
Monday will be the start of our second week in Paris After Dark!  If you haven't already sent in your Paris pics, there are slots for 3 more days.  But we are coming home after 4 weeks, no matter what!

On the Road: Week of August 17 (5 am)

Albatrossity – Bird Parenting in Flyover Country
way2blue – NORD TIROL
?BillinGlendaleCA – Whitney Portal
feloniousferb – Skydive Hawaii (Oahu, North Shore) for Stinger!
ljt – Botany Bay

Paris After Dark: Week of August 17 (10pm)

donatellonerd – Paris — home
Paul in St. Augustine – Paris
Steve from Mendocino – Paris atmosphere
Wag – Paris, 3/2018
Auntie Anne – Paris Week Pictures

And now, on to Notre-Dame de Paris with ljt.

The picture of the Paris garden is so very charming.  That would make a great jigsaw puzzle, wouldn't it?  I am loving that everyone has chosen to share different parts of Paris with us! ~WaterGirl
ljt
We were fortunate to celebrate our 35th anniversary with a week in Paris in May 2018. I'm so grateful we were able to see Notre-Dame before the devastating fire in April 2019.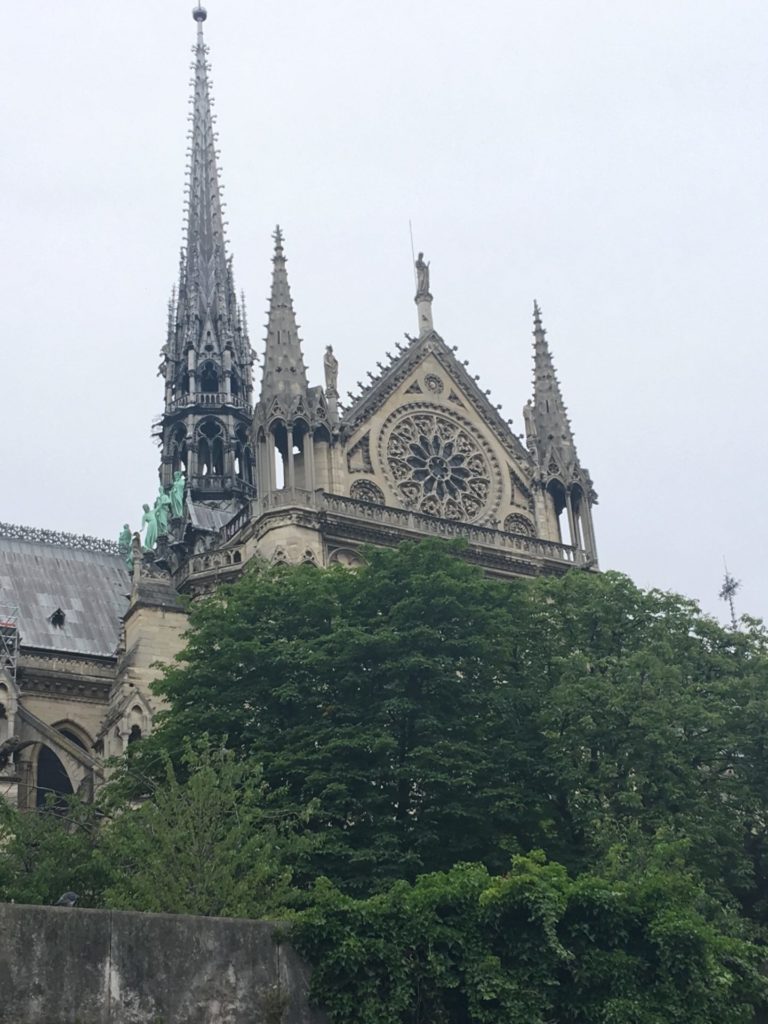 Paris
May 26, 2018
On our first day in Paris, we took a river cruise to get a sense of the city. This was our first glimpse of the cathedral.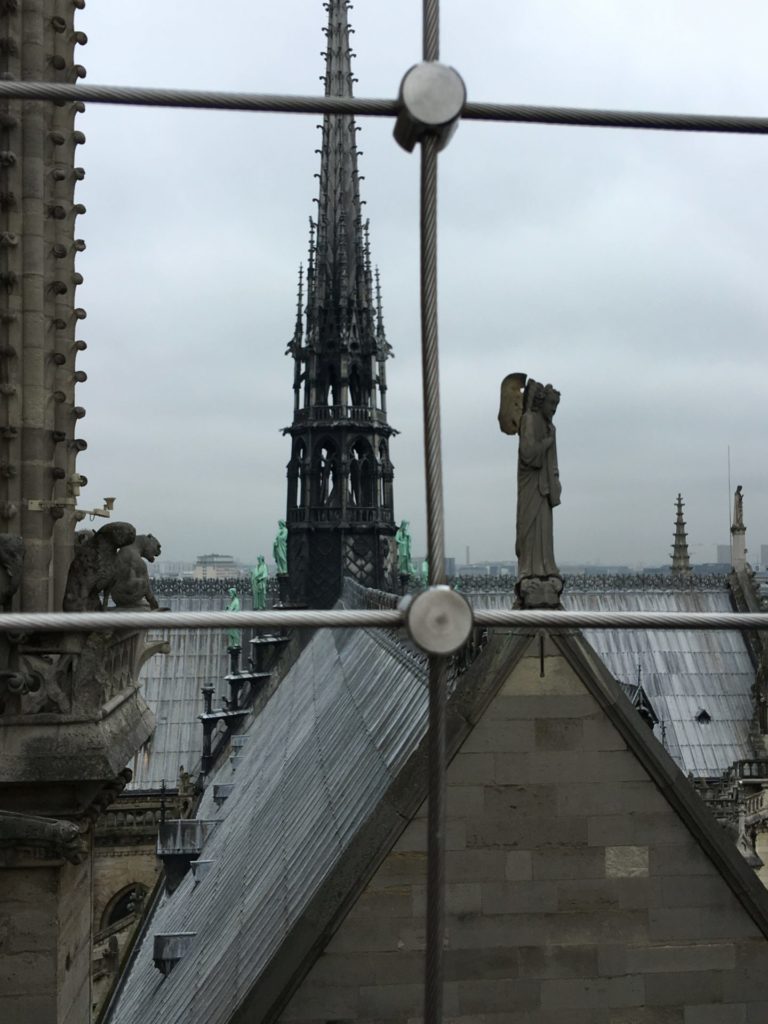 Paris
May 29, 2018
A few days later, we took a guided tour up into the towers. The views were incredible, but I was fascinated by the architecture and artwork of the building itself. The spire was destroyed by the fire in 2019.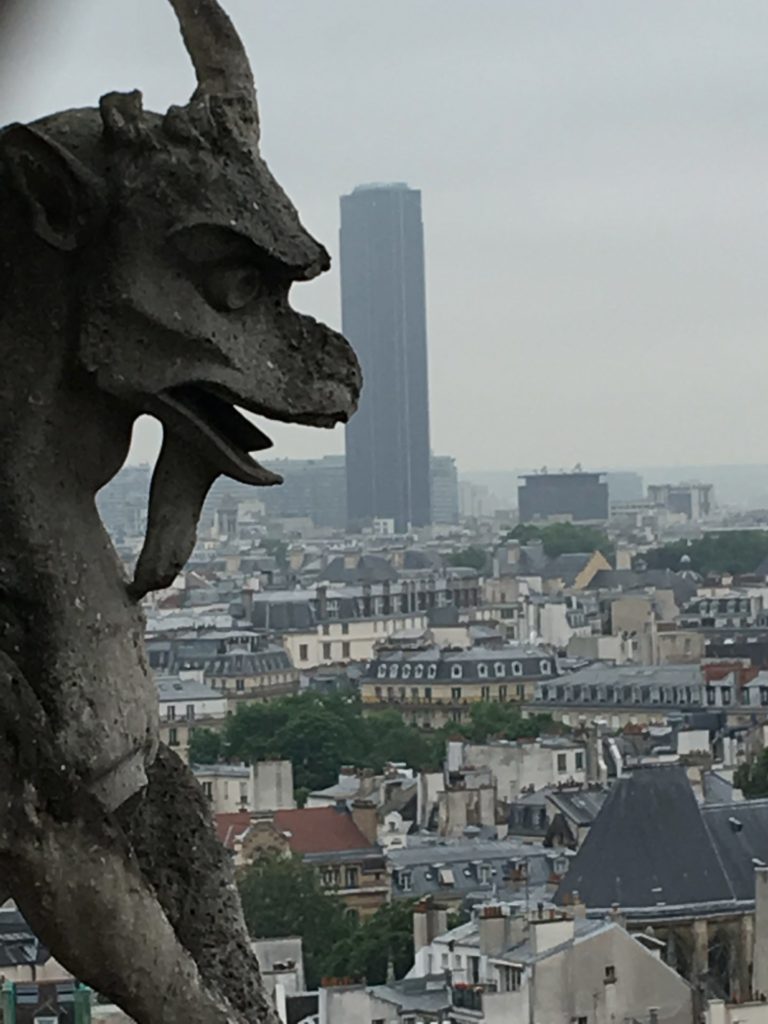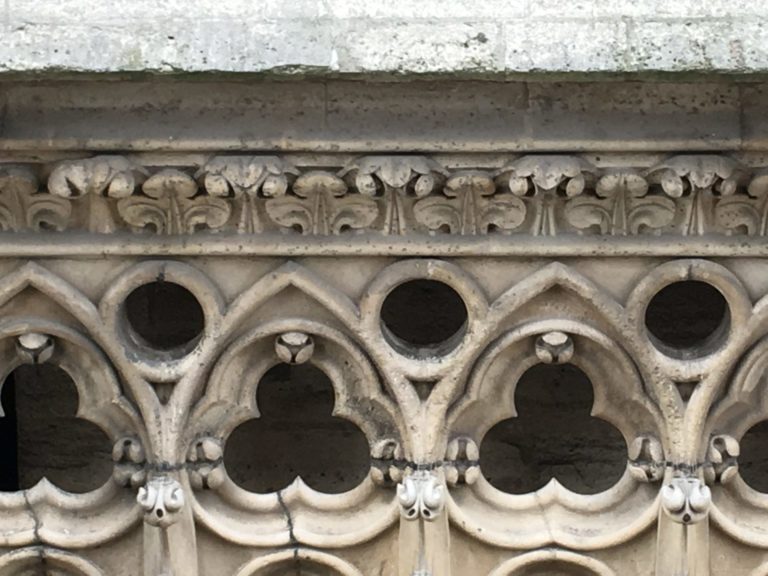 Paris
May 29, 2018
I love the intricacy and symmetry.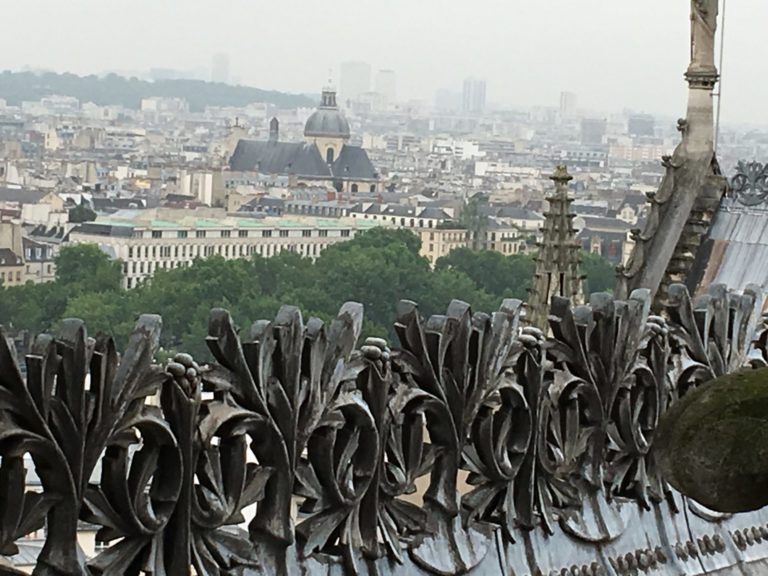 Paris
May 29, 2018
Most of the lead-covered roof was destroyed in the fire.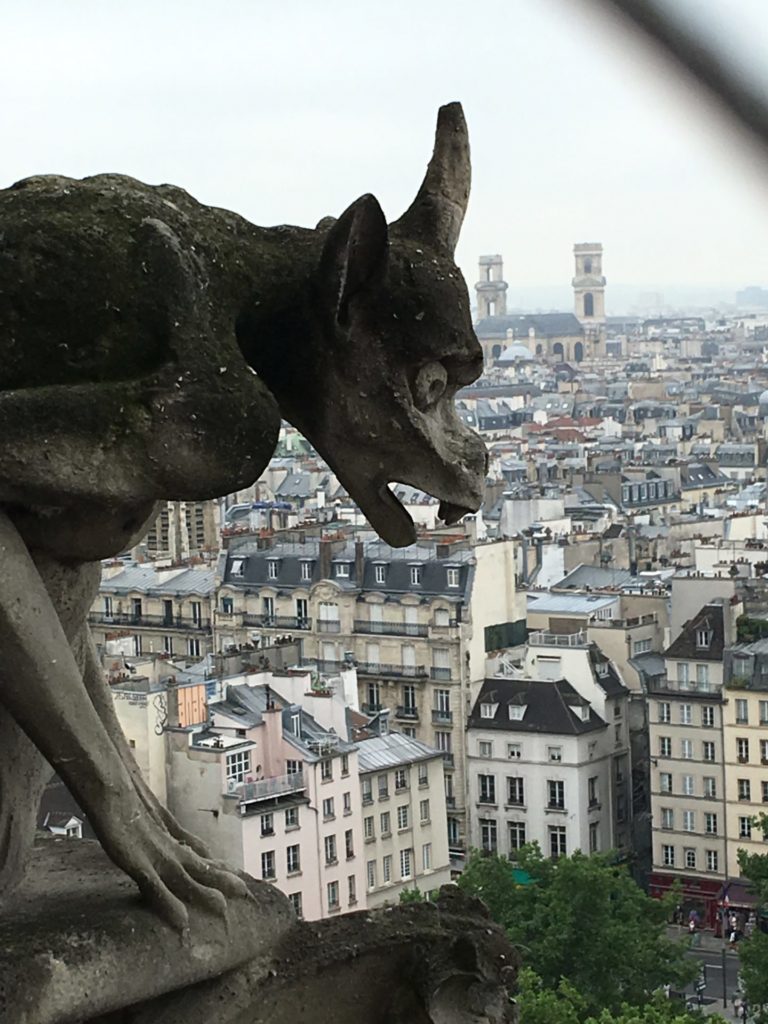 Paris
May 29, 2018
Is he seeing the past or the future?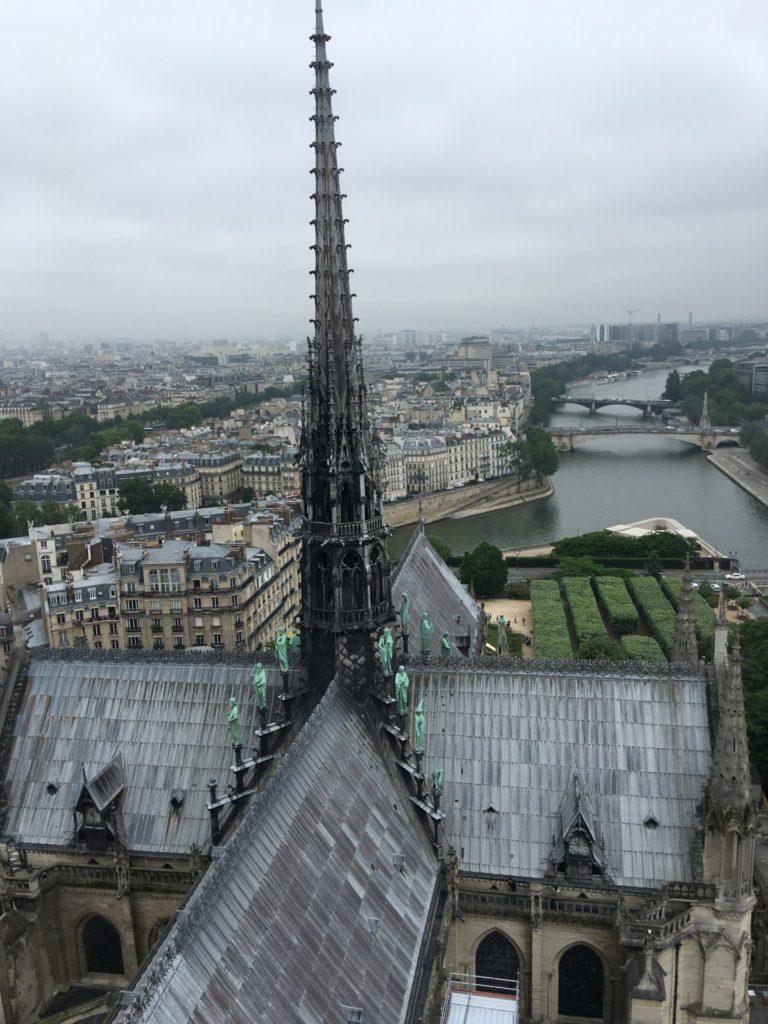 Paris
May 29, 2018
Surrounding the spire are copper statues of the 12 Apostles and symbols representing the four evangelists. On the day we visited, the statue on the lower left had been removed for restoration. Fortunately, all of the statues had been removed for restoration just prior to the fire in 2019.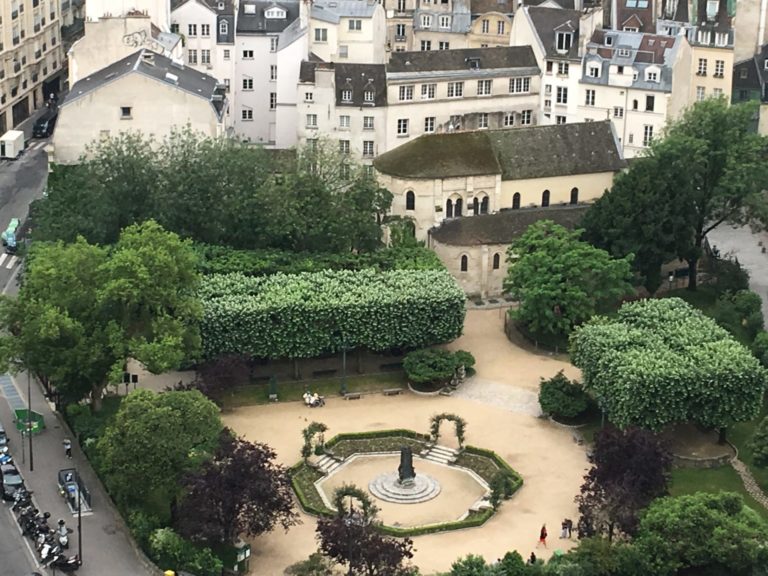 Paris
May 29, 2018
A small Paris garden seen from the tower above.