I thought surely it was from a parody account, but nope, it's real.*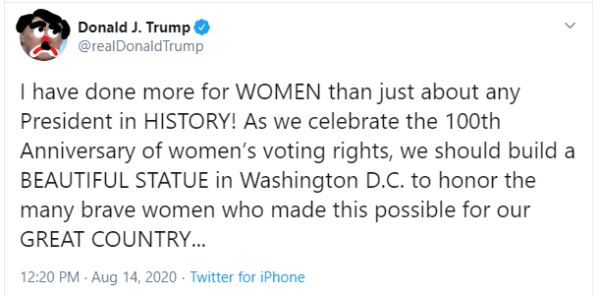 I'm a professionally trained word-having person, but I find myself utterly bereft of verbiage.
Also, I just read that the Third Lady is going to speak at the RNC event at the White House, and there's no contemporary convention speeches from Michelle Obama to plagiarize, so Melania's probably speechless too.
Open thread.
*After-market graffiti courtesy of MS Paint!