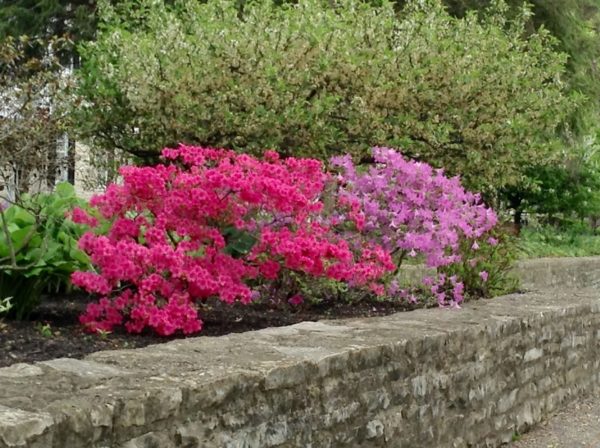 From commentor Debbie:
I have lived in apartments my entire adult life, so I have no garden and I am not a gardener. Even so, I have made my neighborhood my garden!


My gardeners put great effort in maintaining my grounds. It's a rare day when I walk and don't see a couple of them cheerfully toiling away, even in the worst of the heat and humidity.


A couple of people mentioned how much they loved azaleas, so I thought I'd share a few photos of the azaleas in my neighborhood.


I didn't crop any of the photos hoping it would give a better sense of scale. Some azaleas may be somewhat past their prime, but the colors are still glorious. A couple of the azaleas in these photos have been removed by new owners (bastards!), but at least I was able to get photos of most before it was too late.


Anyway, I love each as if it were my own. Spring brings me joy, and azaleas are a large part of that!
***********
These photos are so refreshing, compared to the rather drought-blighted vistas here north of Boston…
What's going on in your garden(s), this week?