On the Road is a weekday feature spotlighting reader photo submissions.
From the exotic to the familiar, whether you're traveling or in your own backyard, we would love to see the world through your eyes.
These aren't the usual baby pictures!  Even so, I love this set of photos.  Am I wrong, or is somebody getting a talking-to in the third picture?  ~WaterGirl
Albatrossity
Spring went away, summer moved in, and that means that all of our local birds are busy raising babies. So here are some images of local flyover country bird parents and youngsters from this season. It's hard to be a bird parent; it is an incredible amount of work for a very short period of time in general. So they are worth a shout-out here on BJ.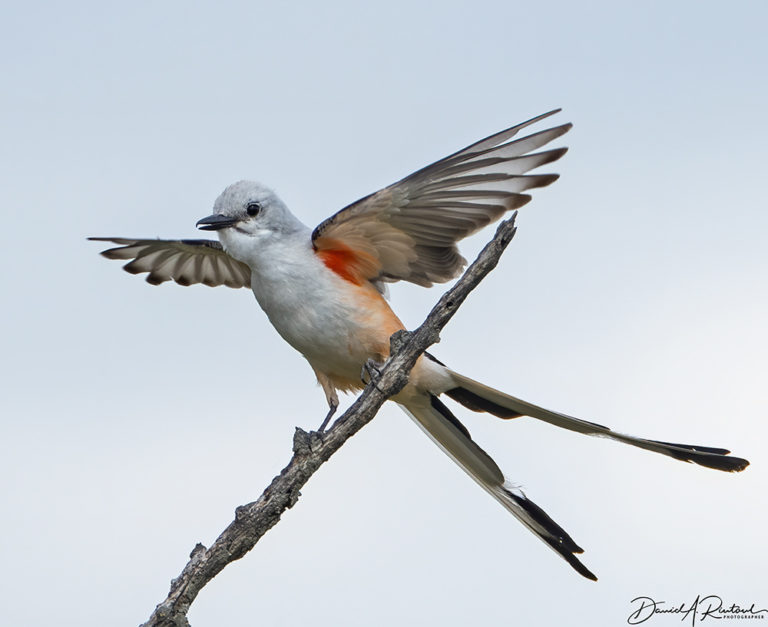 near Manhattan KS
July 5, 2020
One of our flashiest summer birds is the Scissor-tailed Flycatcher. They are not abundant in my part of flyover country, but there are enough of them here that I can usually find a few pairs earlier in the spring and then re-visit those sites to see if I can find some youngsters. They usually only have one brood a season here. Here's a fancy male Scissortail showing off those crimson armpits.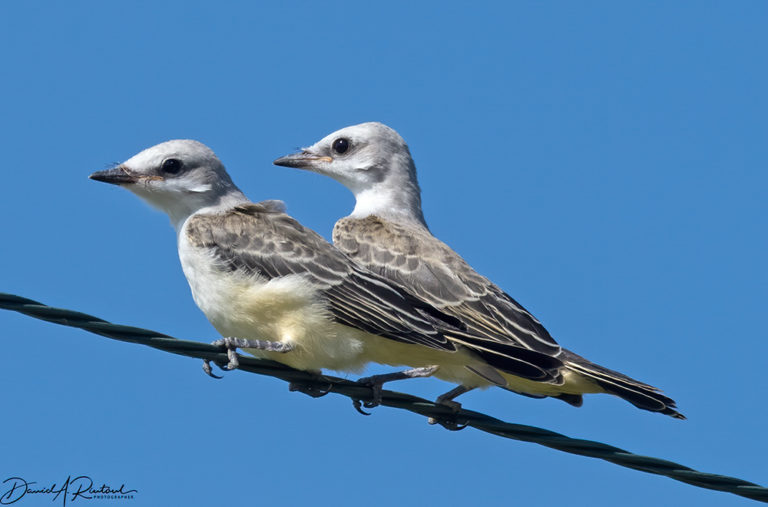 near Manhattan KS
July 10, 2020
Two fledgling Scissor-tailed Flycatchers, from a brood of four total. All four were in the area, all could fly quite well, but generally they were content to have a parent drop off a dragonfly or grasshopper while they sat on the wires.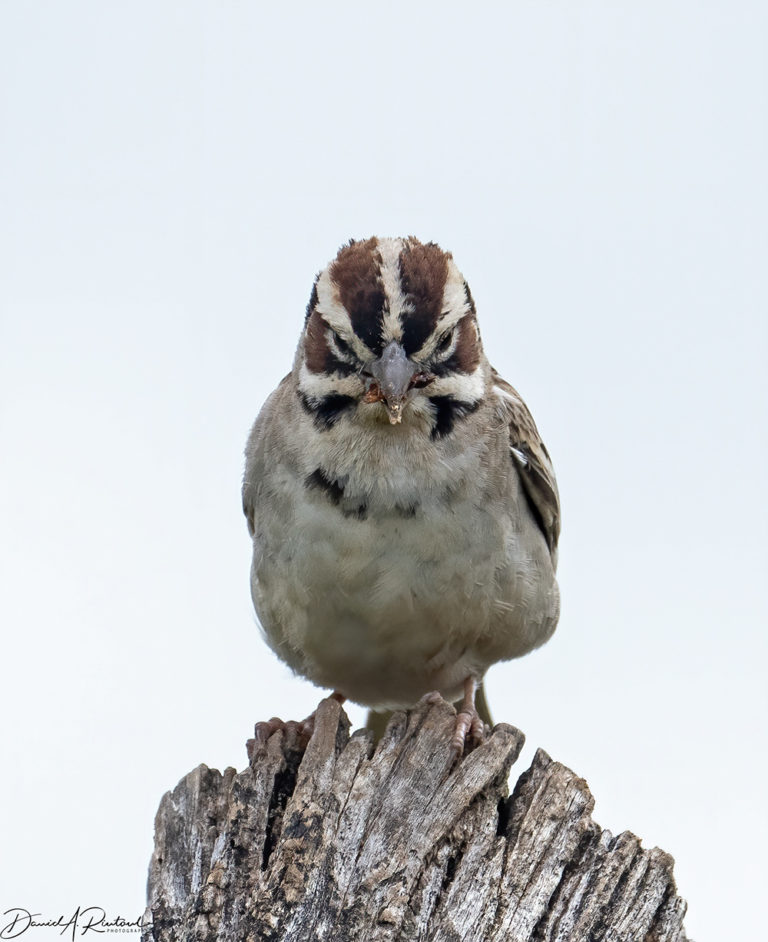 near Manhattan KS
June 29, 2020
Lark Sparrows have been featured in a previous On The Road submission, as they are a lovely bird and quite common in these parts. They are also very busy parents, and will have multiple broods per season, raised in an elegant grass-lined nest in short-grass pastures.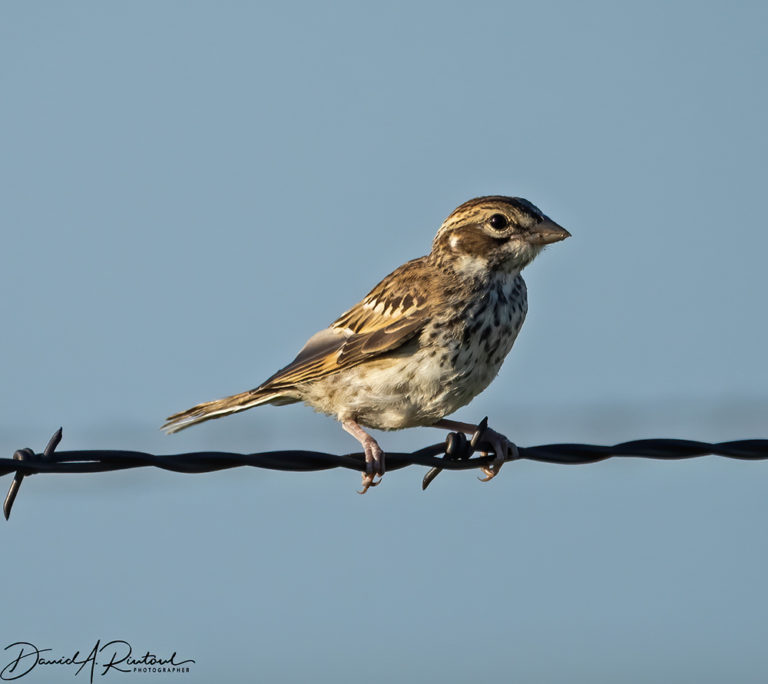 near Manhattan KS
July 17, 2020
A young Lark Sparrow, with the same facial pattern as its parents, but sporting a streaky breast that makes it easy to ID as a youngster.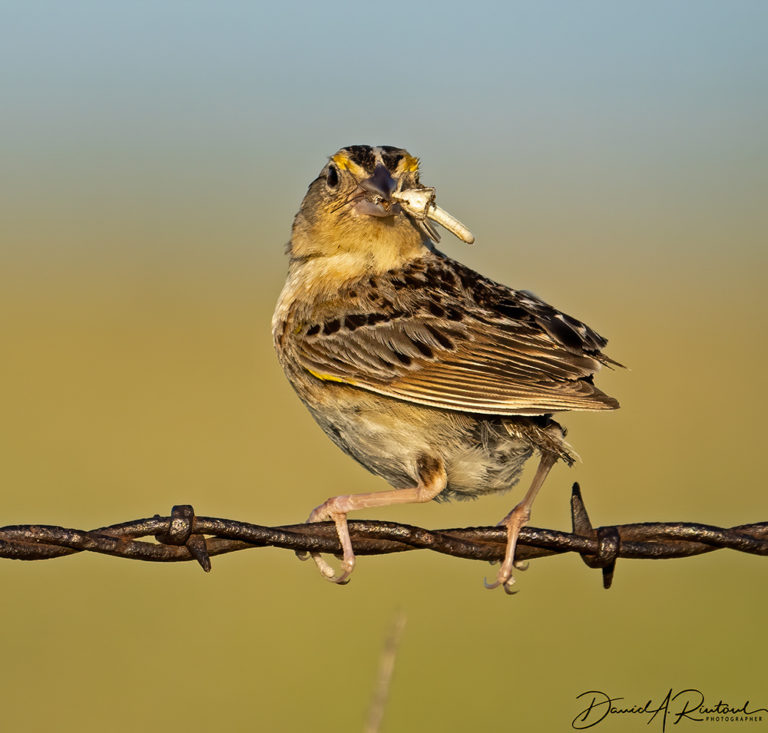 near Newport NE
July 17, 2020
Grasshopper Sparrows are another tireless bird species that is abundant here. They also raise two (sometimes three) broods a year. Some of those youngsters may also be Brown-headed Cowbirds, however; this species is a common host for cowbirds. This adult has literally worked its tail off raising babies, and, given the date that this shot was taken, it is likely on a second brood already.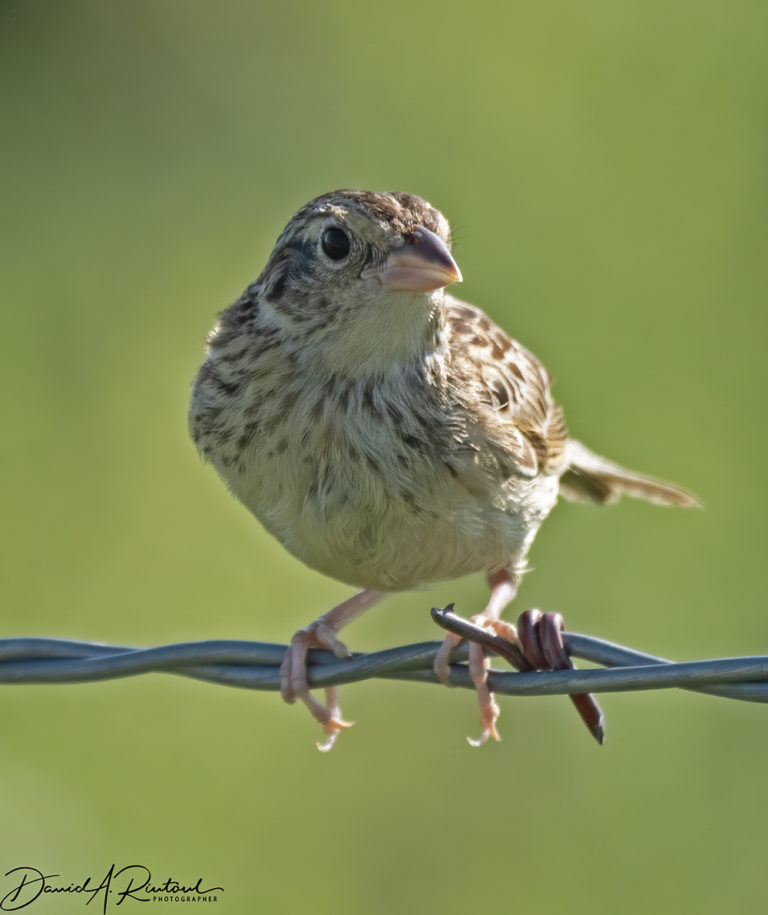 near Manhattan KS
July 11, 2020
Young Grasshopper Sparrow. Again, the facial pattern is similar to that of the adult birds, but the breast is streaky, whereas it would be unmarked in the adult plumage. It seems to be a rule of thumb that sparrows with clear breasts have youngsters with streaky breasts, and vice versa.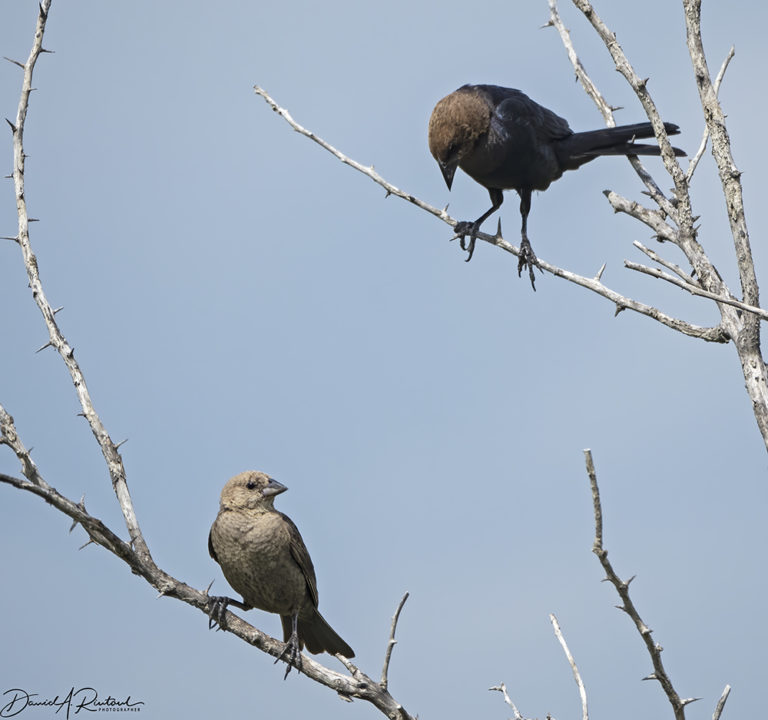 near Manhattan KS
July 5, 2020
Brown-headed Cowbirds evolved on the plains, following the bison herds, and their habit of laying eggs in other birds nests has earned them much abuse from some birdwatchers. That abuse might be deserved when they move into places where the native birds are not capable of co-existing with a brood parasite (e.g., the jackpine forests where Kirtland's Warblers nest), but frankly they are just doing what every organism on the planet is trying to do. Survive and reproduce. The habitat invasions that make this bird problematic are actually due to human interventions, so shaming and blaming the bird is not really fair.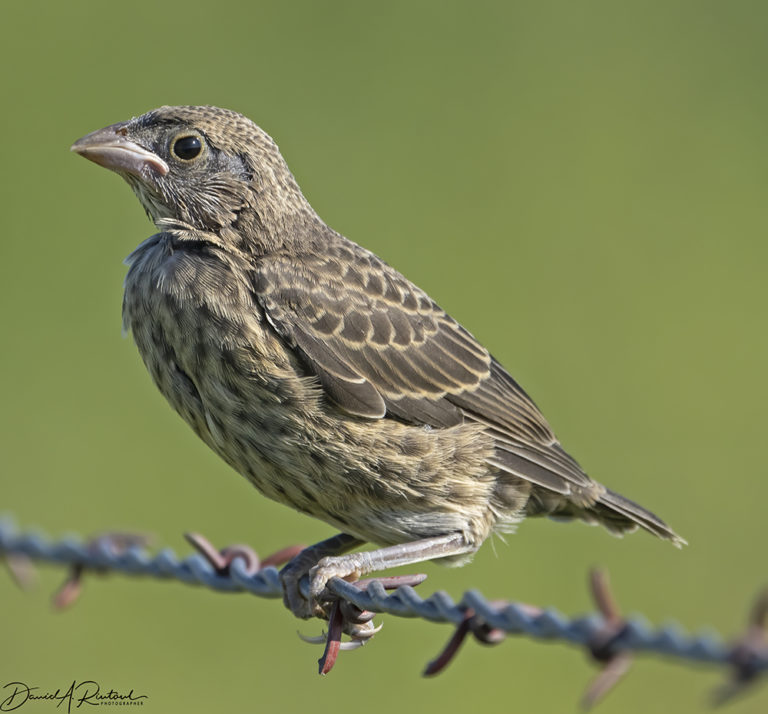 near Manhattan KS
July 11, 2020
And here's a young cowbird, probably raised by a Dickcissel or Grasshopper Sparrow pair here, trying to figure out how to be a cowbird from now on. There's a country tune that comes to mind – "Mamas don't let your babies grow up to be cowbirds"…