On the Road is a weekday feature spotlighting reader photo submissions.
From the exotic to the familiar, whether you're traveling or in your own backyard, we would love to see the world through your eyes.
First Anniversary of the Balloon Juice Rescue of Orville and Wilbur
by Jenny Howard
I've lived with cats my entire life.  After my "last" two were gone, I wanted to try the non-pet life. Like Molly Ivins: don't even keep a plant so you can just walk out the door and not worry about when you'll be back. That lasted a few months before I accepted that I was kidding myself. I assumed that the cat(s) would find me.
Last August a pet bleg was posted on Balloon-Juice for a couple of senior boys, Orville and Wilbur.  I read it and hoped they would find a good home.  But when it was still there the next day I started thinking, "Maybe they found you." Contact was made, arrangements arranged, and two days later I was on the road with my daughter-in-law (best dil ever!) to pick up the boys in St. Louis. I owe huge thanks to Robin, their original mom and serial rescuer.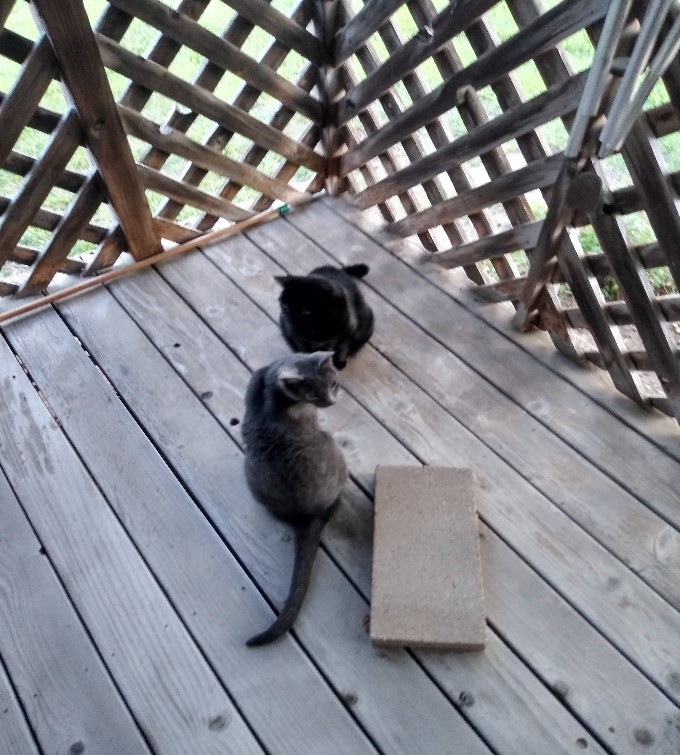 The boys were cautious and took their time accepting me as their person though they started their training right away.  All surfaces are theirs, all doors should be open, the usual cat rules.  No, the winter bedding will not be packed away but will be placed in good napping areas.  No, we do not want the door to the catio closed but, if you must, at least open on demand.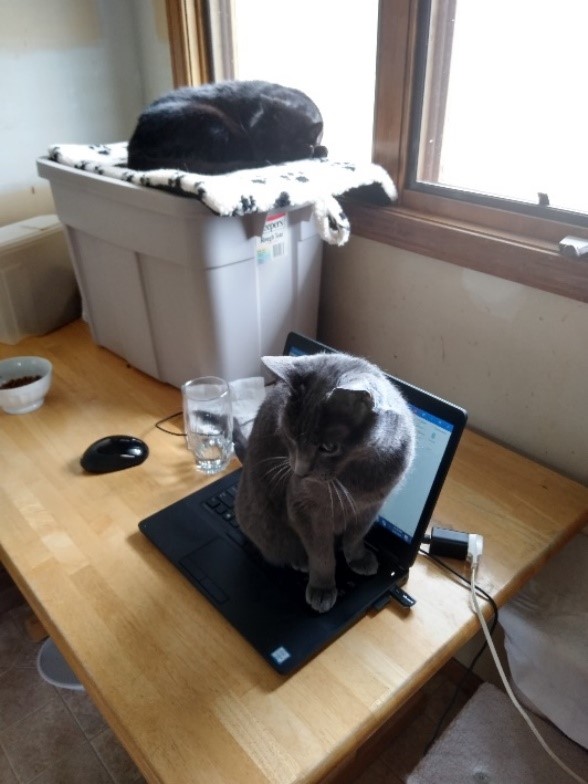 Orville is a sweetie.  He has a cute meow, a curly tail, and minimal dignity. He likes to nibble your hand while you're petting and scratching him. He's very food driven so clean counters are a must!  When I first started working from home back in March, he set up camp next to me in the kitchen on a plastic tub with a comfy pad on it that catches the morning sun.  I assumed the sun was the attraction.  I eventually moved my "office" to the dining room and Orville moved with me and left the sun behind.  Because he's a sweetie.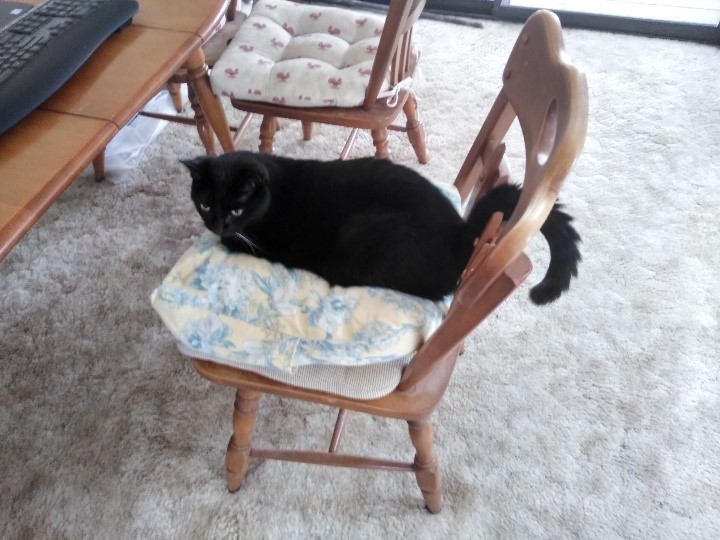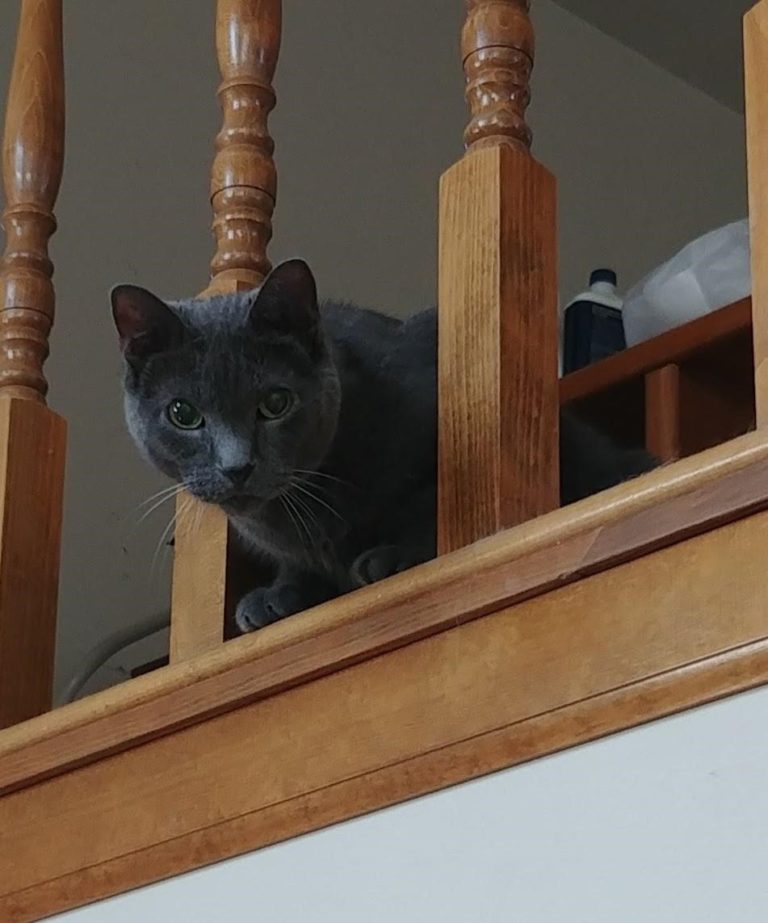 Wilbur is a little more dignified but no less loving.  He accepts that though I don't always do what he wants, I mean well. He usually just mers (mmrs? murrs?) but when he wants to he can sing opera with the best of them.  He was first to discover the upstairs with the sun room and the balcony that is perfect for reigning from above.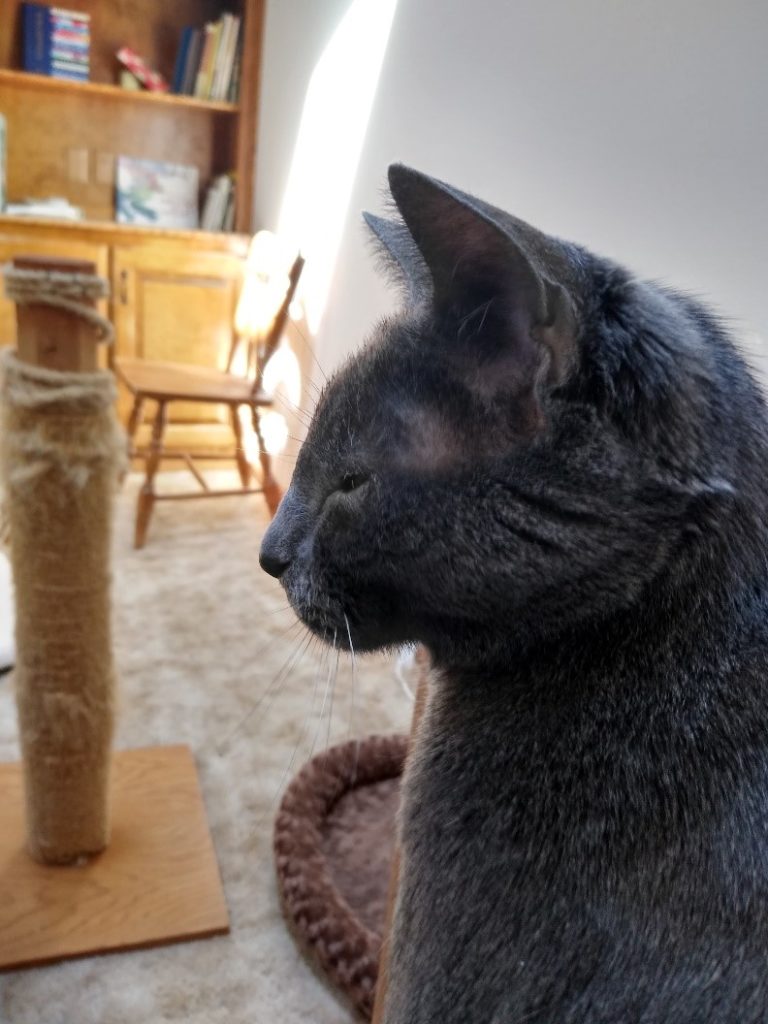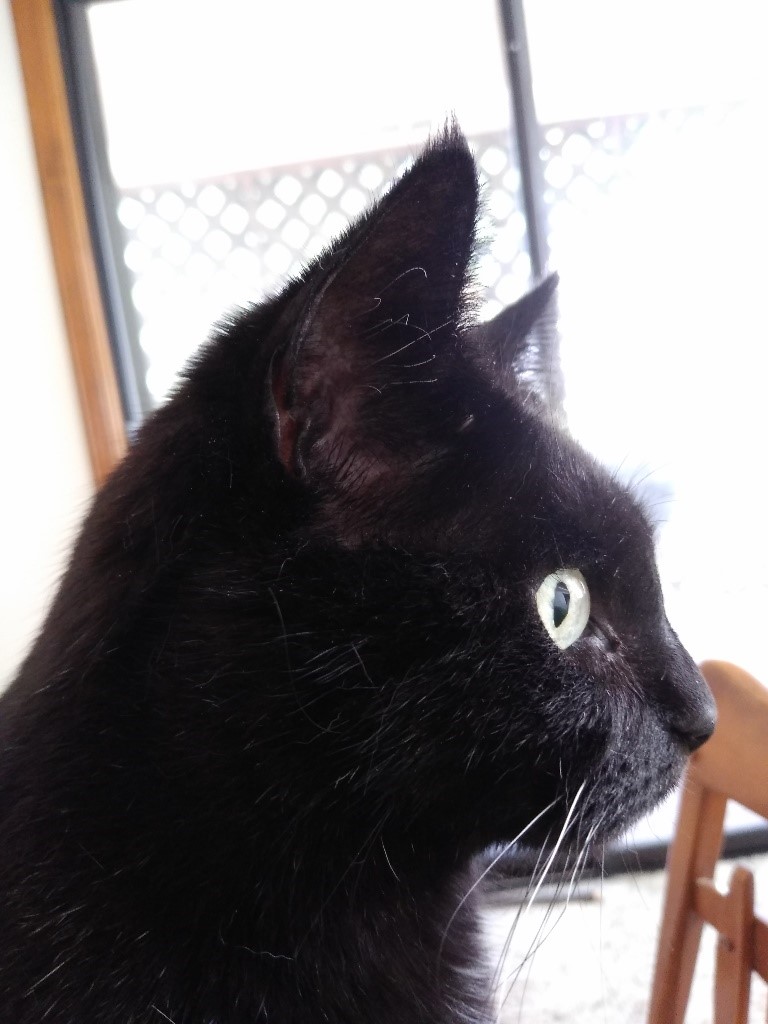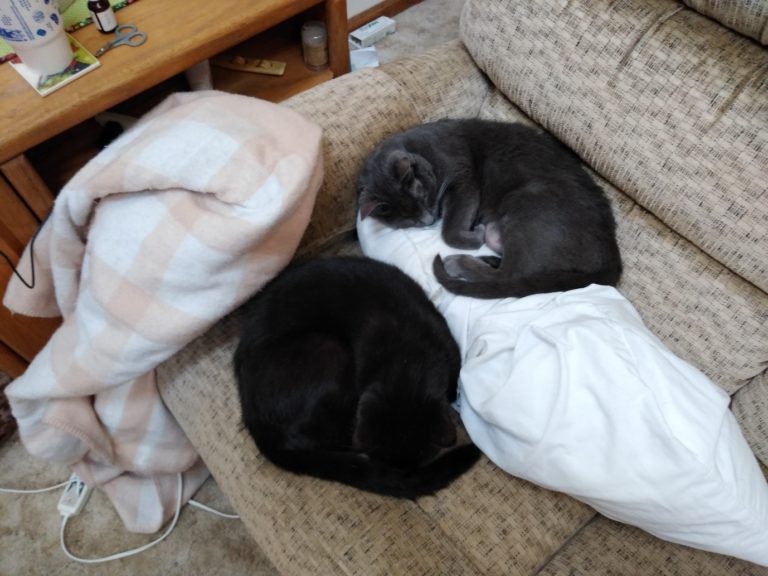 I've lurked at Balloon-Juice for 15-ish years and never commented. Even though you didn't know I was there, I found refuge in the community. And then you gave me cats!  From Wisconsin to Kentucky to Kansas, these guys have led a pretty good life and I'm glad you gave me the privilege of providing them their third and final home. I can't begin to imagine what the last six months would have been like without you and the boys. I figure a few cat pics is the least I can offer as a thank you for all you've given me.  Thanks Balloon-Juice!
PS: Shout out to Cat Association of Topeka!  CAT is a no kill shelter that can always use some help. Check out their website topekacat.org.
PPS: Have just discovered that Wilbur is losing his sight due to age-related retinal atrophy.  Other than that, he's in fabulous condition for a cat of any age but especially considering he's 15+! He still gives Orville his weekly beating (down from daily thanks to FeliWay), races up and down the stairs yelling all the way, and disdains the conveniently placed pet steps for accessing high locations.  Really looking forward to figuring out how to get Ocu-GLO into a non-food-motivated, alpha kitty.