On the Road is a weekday feature spotlighting reader photo submissions.
From the exotic to the familiar, whether you're traveling or in your own backyard, we would love to see the world through your eyes.
We are in Austria this morning!  No hills that are alive with the sound of music, but we have calming nature scenes, and the coolest pig ever.  Sorry, Avalune, you no longer have the market cornered on cool pig photos.  In case anyone is worried, I am not thinking we'll go with Pig Week once Paris After Dark is over.  ~WaterGirl

edit on Tuesday morning: We are going to pause Paris After Dark for this week because of the convention.  We will resume next week with the original schedule for this week.
way2blue
The first photo is for our proprietor, John G Cole. Thought he'd appreciate the crafting of a fence without nails. 
I often visit the Tirol region of Austria in May, when wildflowers are blooming.  The village of Walchsee is situated in an agricultural valley that's entirely organic.  Mostly small, family-run dairy farms.  Pasture fences are simply electrified tape strung between stakes and attached to car batteries (or not, although I've resisted the temptation to test this).  Thus fences are easily shifted to fresh pasture as needed.  The surrounding mountains host numerous, well marked hiking trails, with Alms and Hütte rewarding hikers (and mountain bikers) with beers and stunning views.  Being Austria, you see many older people on the trails, and one glance at their boots, know that hiking is a way of life.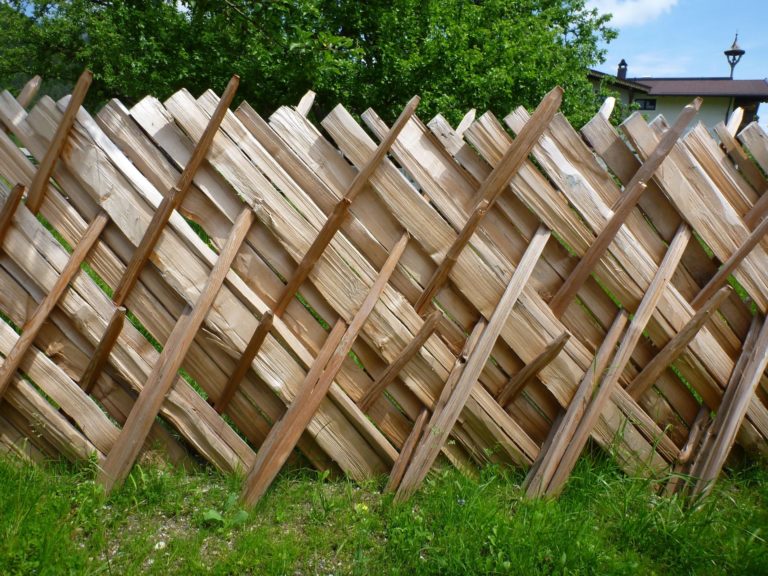 WALCHSEE, AUSTRIA
NOTHEGG.  Woven stake fence built without nails, along path around the lake, Walchsee.
WANDBERGHÜTTE, AUSTRIA
VIEW FROM ABOVE.  View of the village nestled in a gap between two ridges, Miesberg and Hausberg (looking southward from Wandberghütte).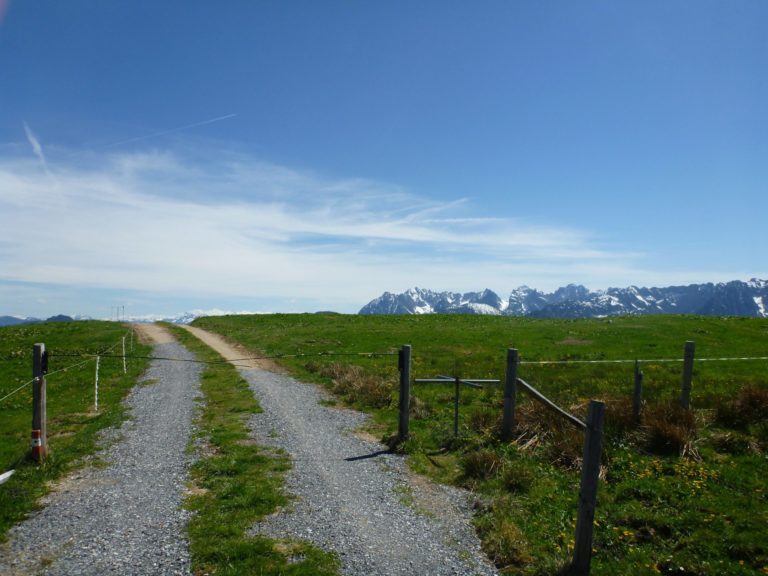 WALCHSEE, AUSTRIA
ALONG PATH AROUND LAKE.  Walking around the small lake, Walchsee, adjacent to the village takes a little over an hour.  There are three campgrounds near the lake; one hosts a multi-day music festival in the Spring.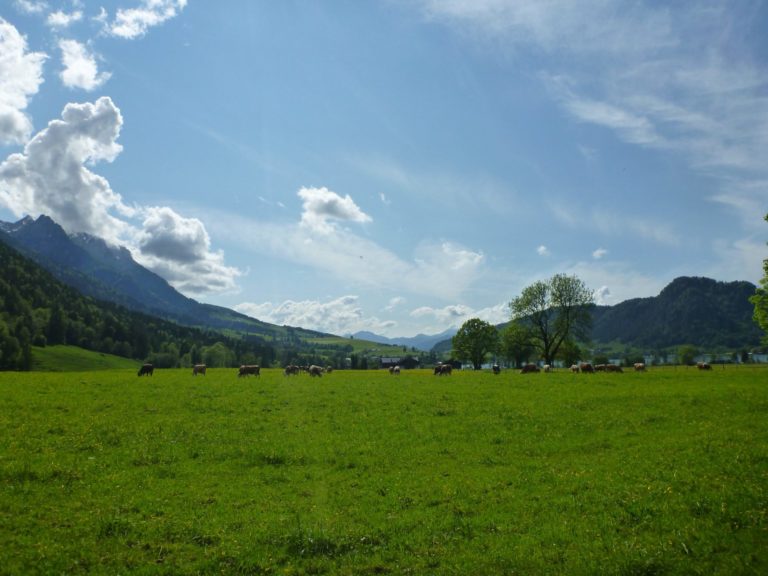 WALCHSEE, AUSTRIA
GRAZING DAIRY COWS.  Cows enjoying lush pasture along path to Raineralm.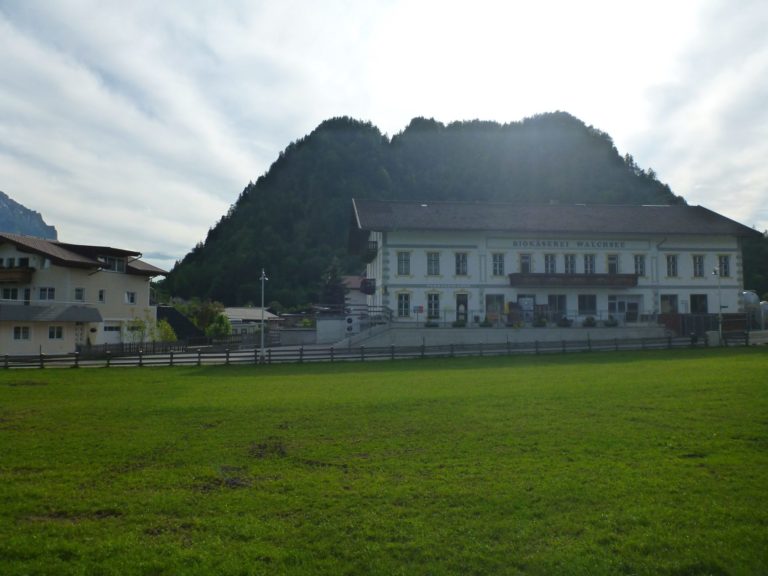 WALCHSEE DORF, AUSTRIA
BIOKÄSEREI IM DORF.  The local organic dairy overlooking the village pasture sells cheeses, sausage, muesli, jams & such.  Miesberg rises behind the dairy.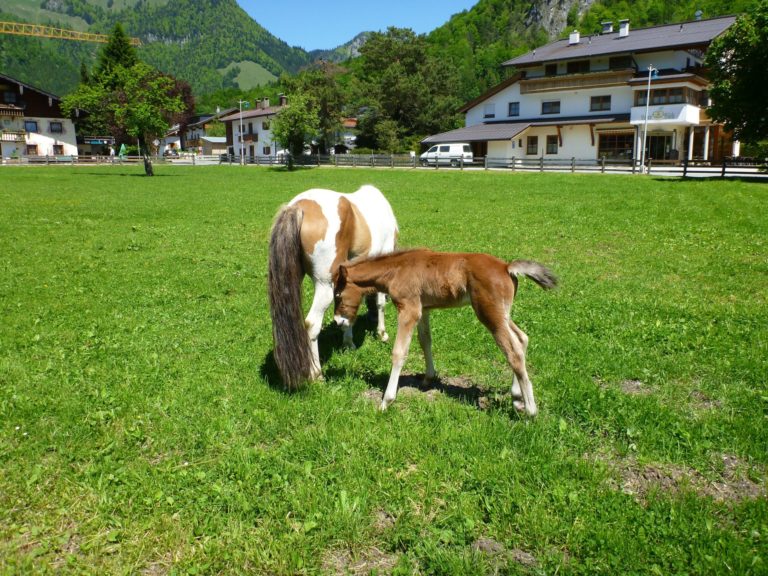 WALCHSEE DORF, AUSTRIA
KONDITEREI IM DORF.  Mother & child grazing in the village pasture, with the pastry shop in the background.  This pasture hosts festivals as well.  Usually a large tent filled with tables, music, much beer, smoking, singing, with most dressed in traditional clothing.  Often preceded by a foot race, triathlon or re-enactment of a centuries-old battle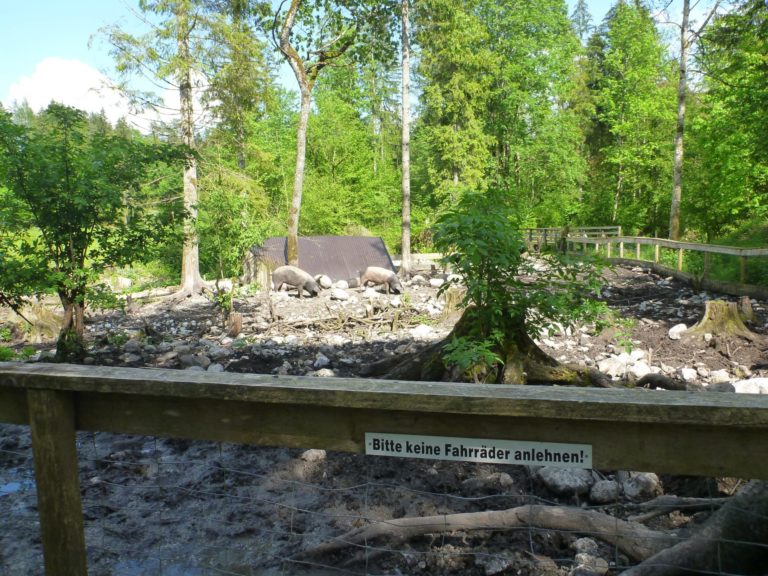 WALCHSEE, AUSTRIA
PIG PEN EN ROUTE TO RAINERALM.  A group of pigs hanging out along Weißenbach stream in a pen filled with cobbles.  (With a request to not lean bicycles on the fence; Bitte keine Fahrräder anlehnen.)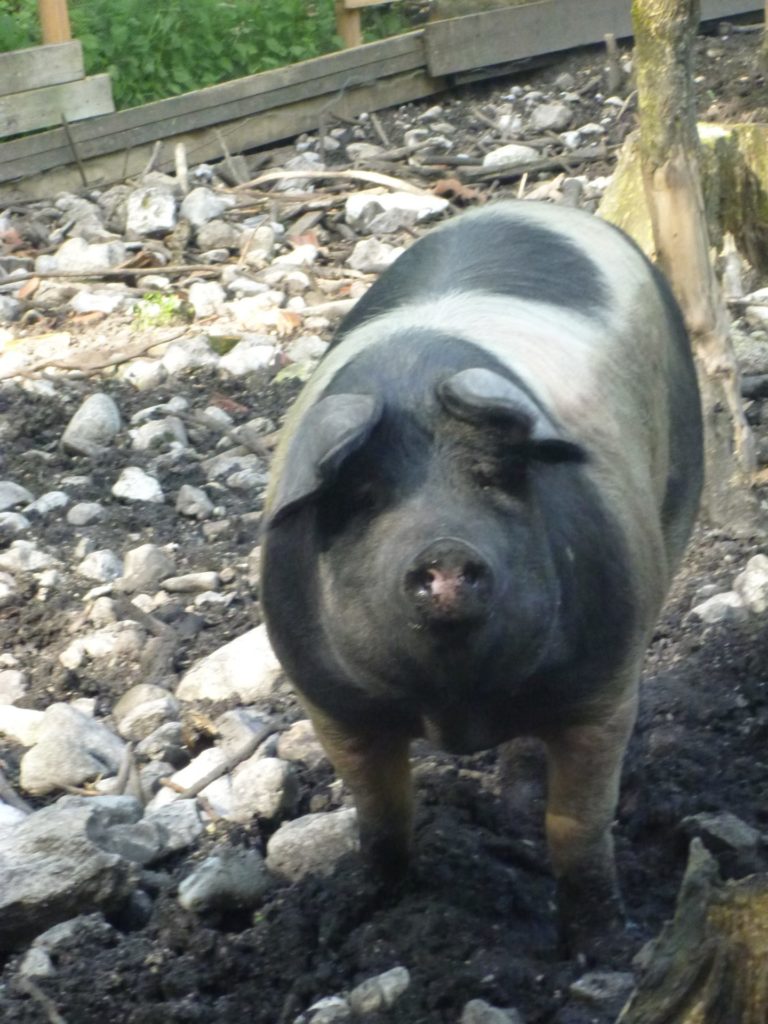 WALCHSEE, AUSTRIA
CURIOUS PIG.  One of the fellows wondering what's up…