It's Sunday evening, and I am prepping this California Check-In post for Monday.  I am in the wondering/hoping/praying/crossing fingers and toes stage, hoping that you guys won't get lightning strikes tonight.
Check in, if you can, and let us know how you are doing.
Flow chart – courtesy of Sister Golden Bear – does this just about cover how you guys are feeling?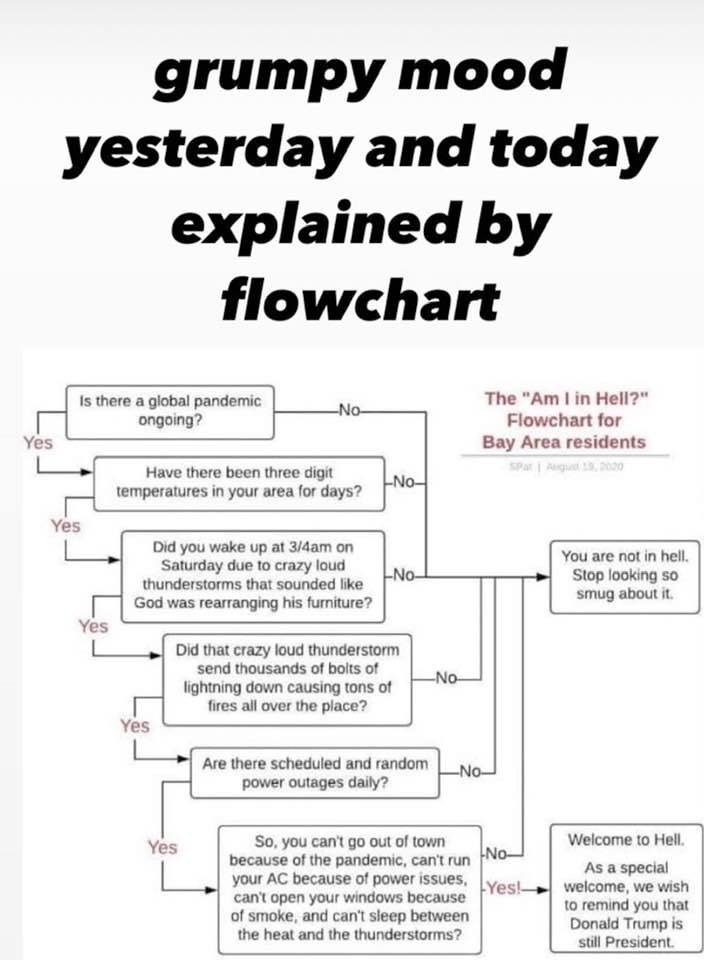 Sister Golden Bear also sent this link:
This is a really good list of evacuation prep recommendations from someone who's lost her house twice and had to evacuate numerous times.