On the Road is a weekday feature spotlighting reader photo submissions.
From the exotic to the familiar, whether you're traveling or in your own backyard, we would love to see the world through your eyes.
I would be over the moon if ever took a photo as stunning as the first one below.  Neat photography trick, that's one to remember.  Talk about being in the right place at the right time. On the other hand, there's probably no bad time to be in Paris!  ~WaterGirl
Wag
We took a Spring Break trip with the twins to Paris 2 years ago. It was my first time back since Summer of 1985. So much was timeless, exactly as I remembered it. So much had changed.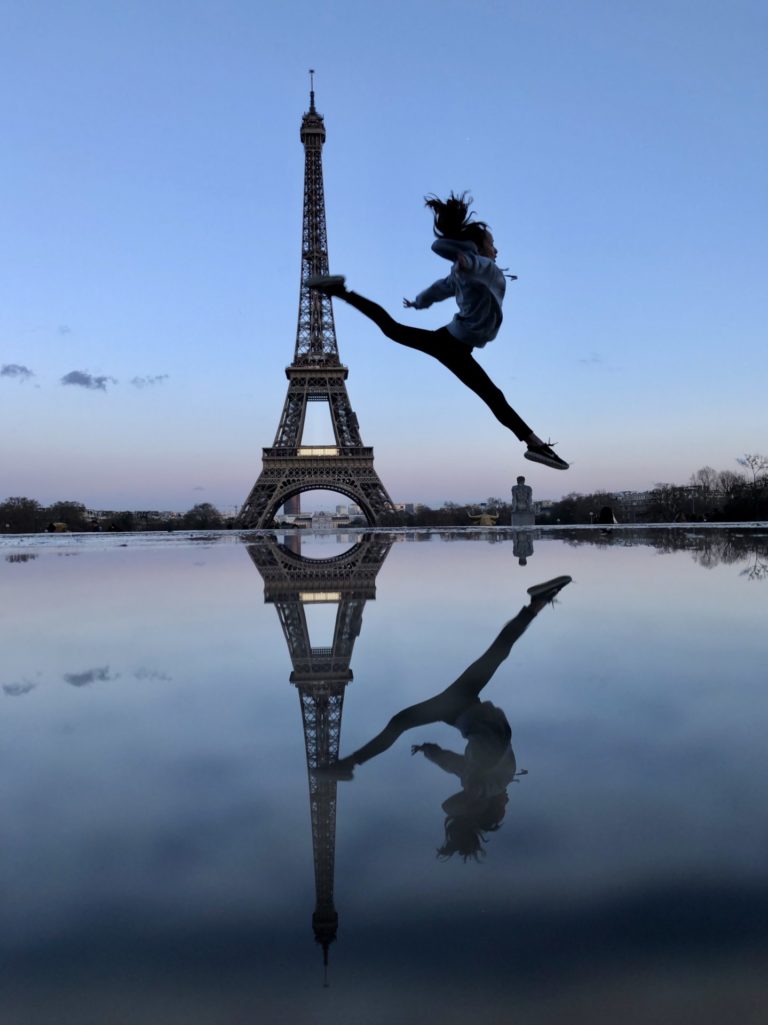 Tracadero
We were at the Tracadero, and a Parisian photographer asked to take pictures of the girl as she practiced her gymnastics. He put the camera so that it was nearly into a shallow puddle, giving him the greatest reflections I've ever seen. the Wife tried the same technique with her iPhone, and this was the result.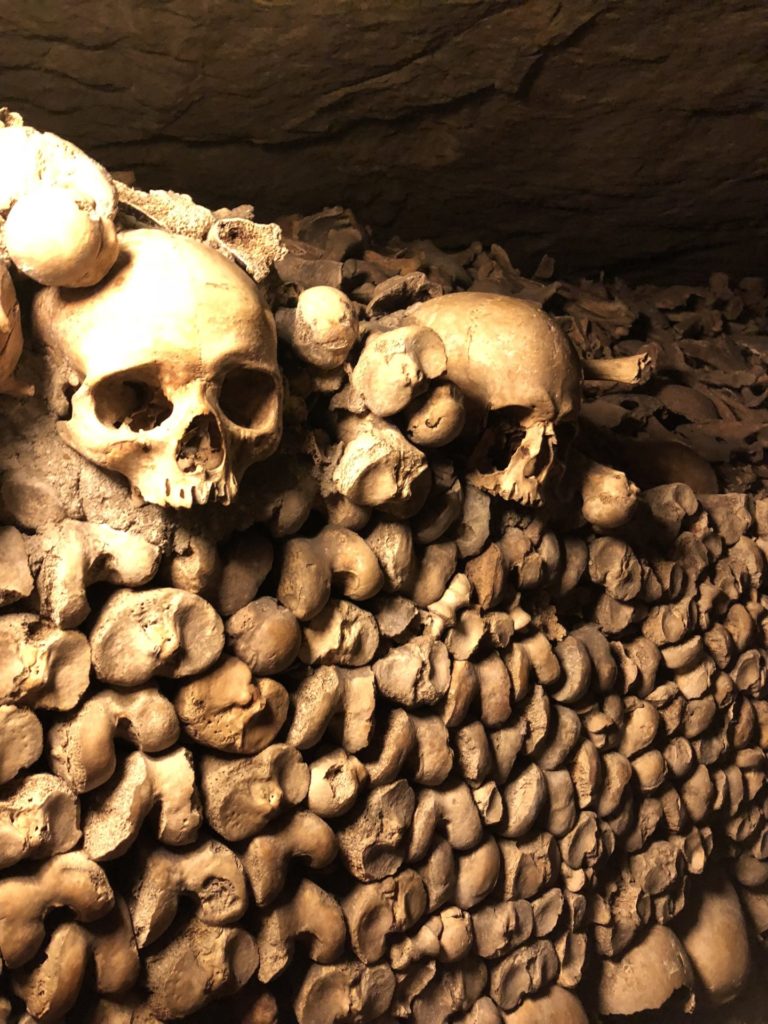 Catacombs of Paris
We did a tour of the catacombs of Paris. fascinating and macabre.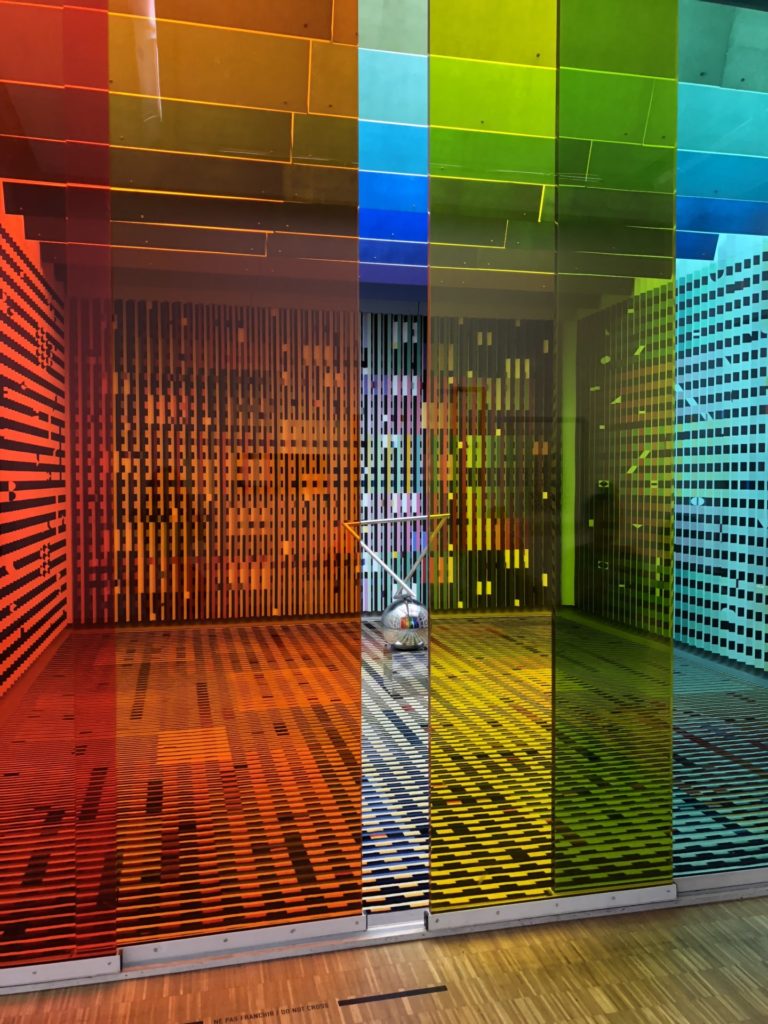 Centre de Georges Pompidou
A modern art installation in the Pompidou Center. We saw incredible art everywhere, from Ancient Greek art to modern art that blew your mind.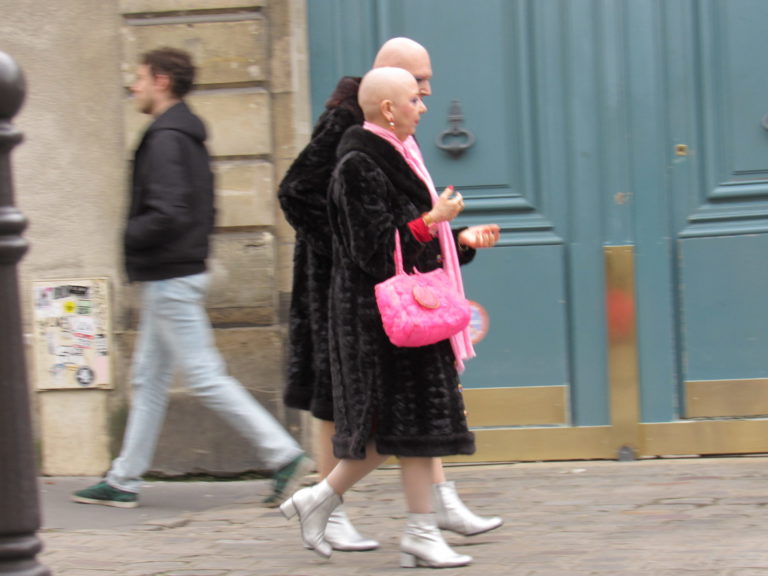 outside the Musée National Picasso
A Parisian couple, out for a walk.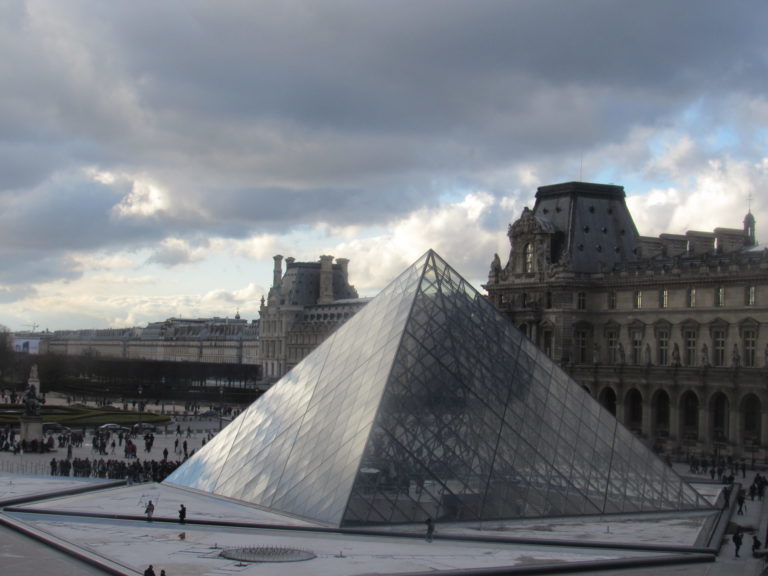 The Louvre
Sometimes the building housing the art was enough.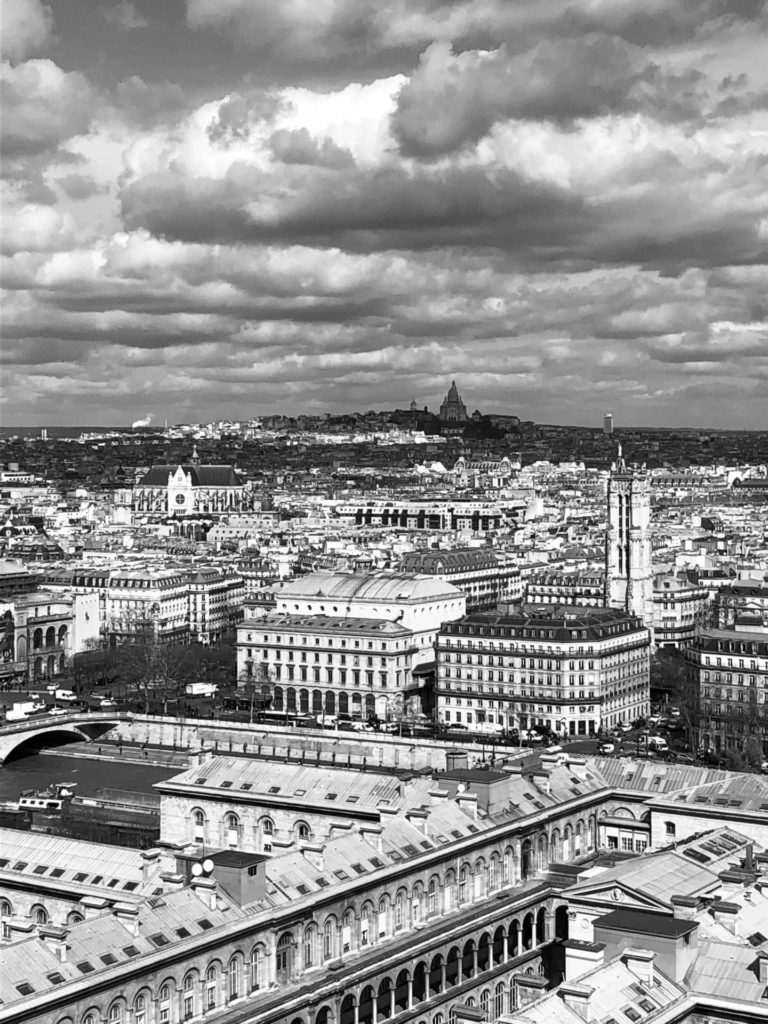 Sacré Coeur from Notre Dame
I took nearly this same photo from the same spot in 1985. Paris, unchanging.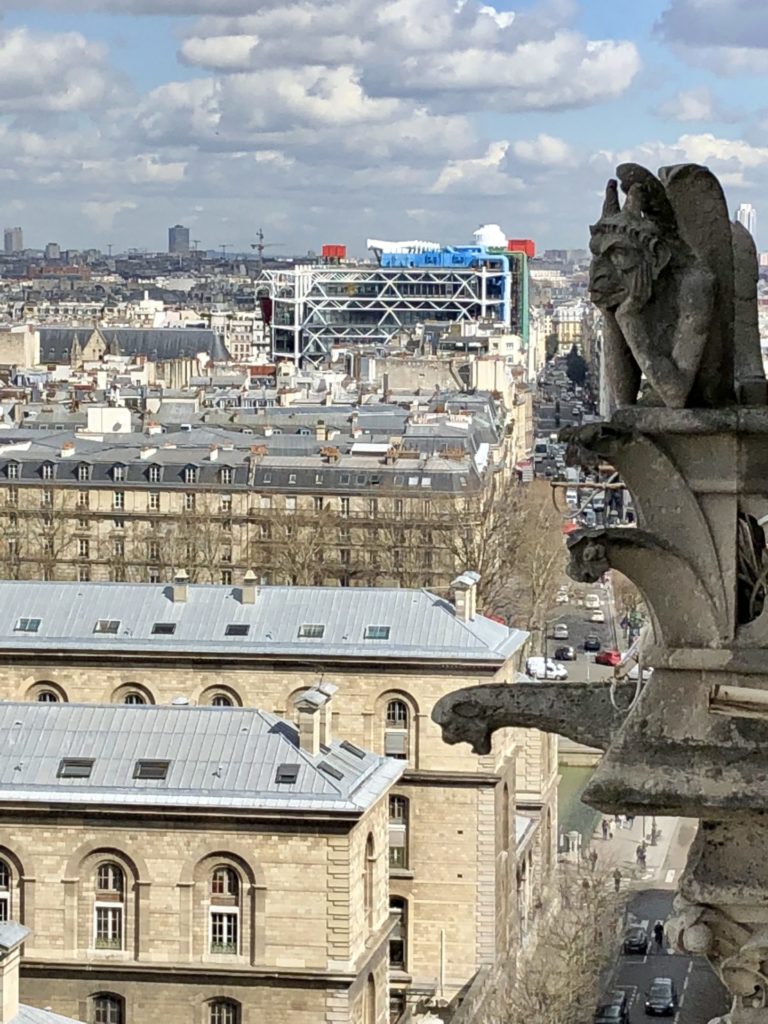 Centre de George Pompidou from Notre Dame
A nice juxtaposition of old and new.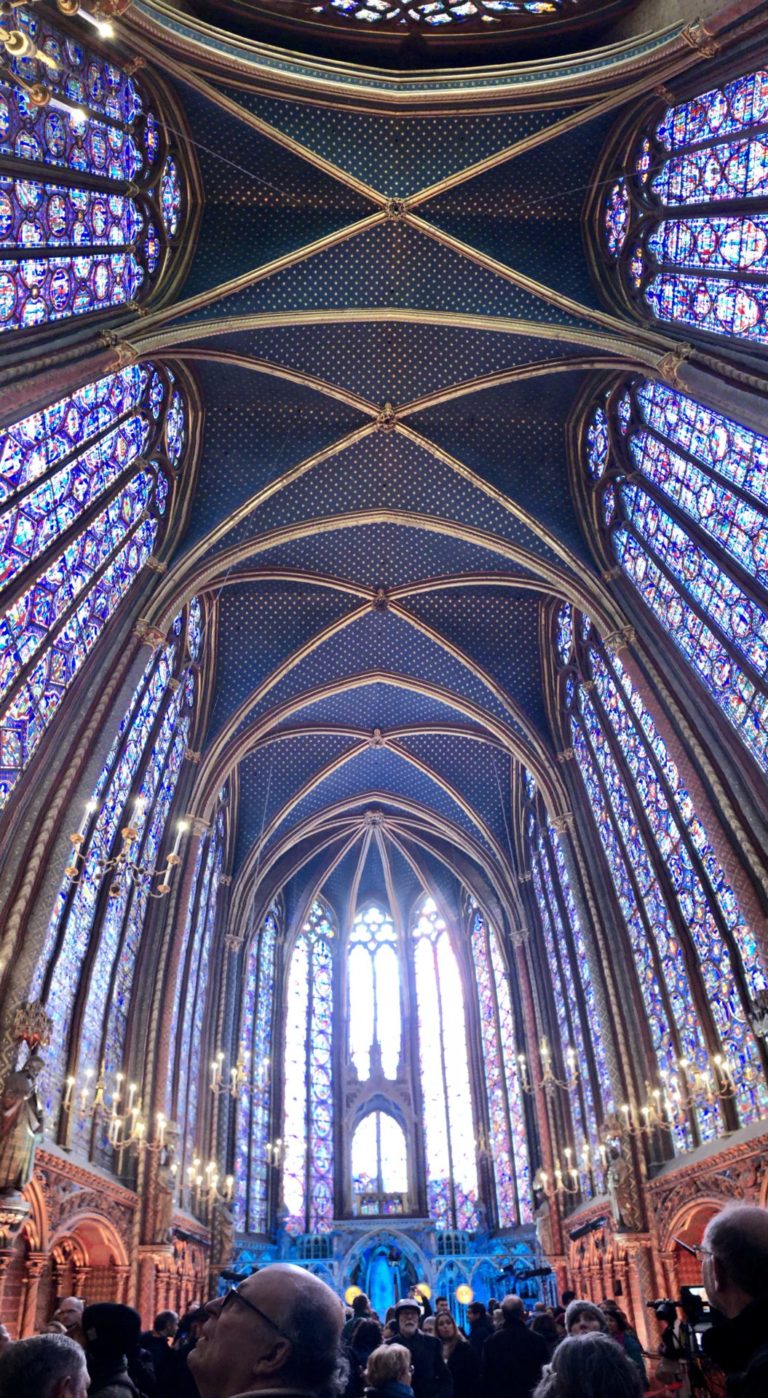 Sainte-Chappelle
A final church to close out the tour. My favorite chapel in Paris, simply because of the intensity of the colors. Amazing.