On the Road is a weekday feature spotlighting reader photo submissions.
From the exotic to the familiar, whether you're traveling or in your own backyard, we would love to see the world through your eyes.
I love that all these trips to Paris are so different!  The photo from the Louvre speaks to me; it's quite charming.  I believe we have another first timer this evening, so let's hope we see more photos from Paul in the future!  ~WaterGirl
Paul in St. Augustine
I spent 2 weeks in 1995 touring Bordeaux, the Rhone Valley, Provence, and Burgundy before arriving in Paris for 3 nights. This trip was about a third of the way through my career as a wine peddler, which also explains the itinerary. A winery owner I worked with rented a villa in Saint-Cyr-sur-Mer, and we spent 2 nights with he and his family in a sprawling home nestled in the mountains above the Riviera.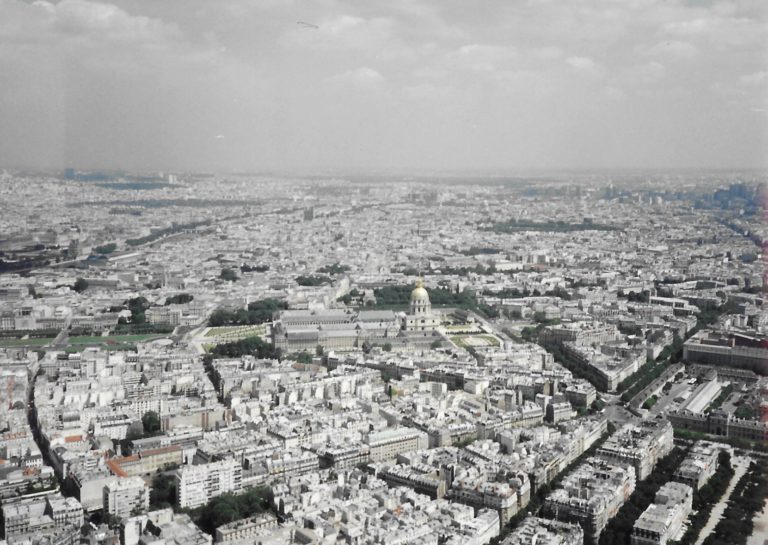 You have 2 choices in ascending the Eiffel Tower: elevator or steps, which is what we did. Elevator up, and walked down. From the top deck of the Eiffel Tower, the Gold Dome is the Church of Les Invalides and Napoleon's Tomb.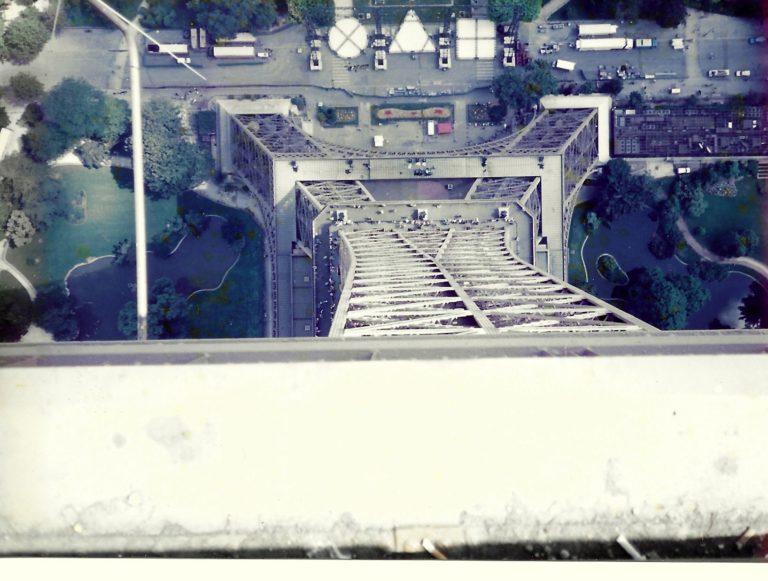 I extended my arms over the side and blindly clicked the button on my Instamatic.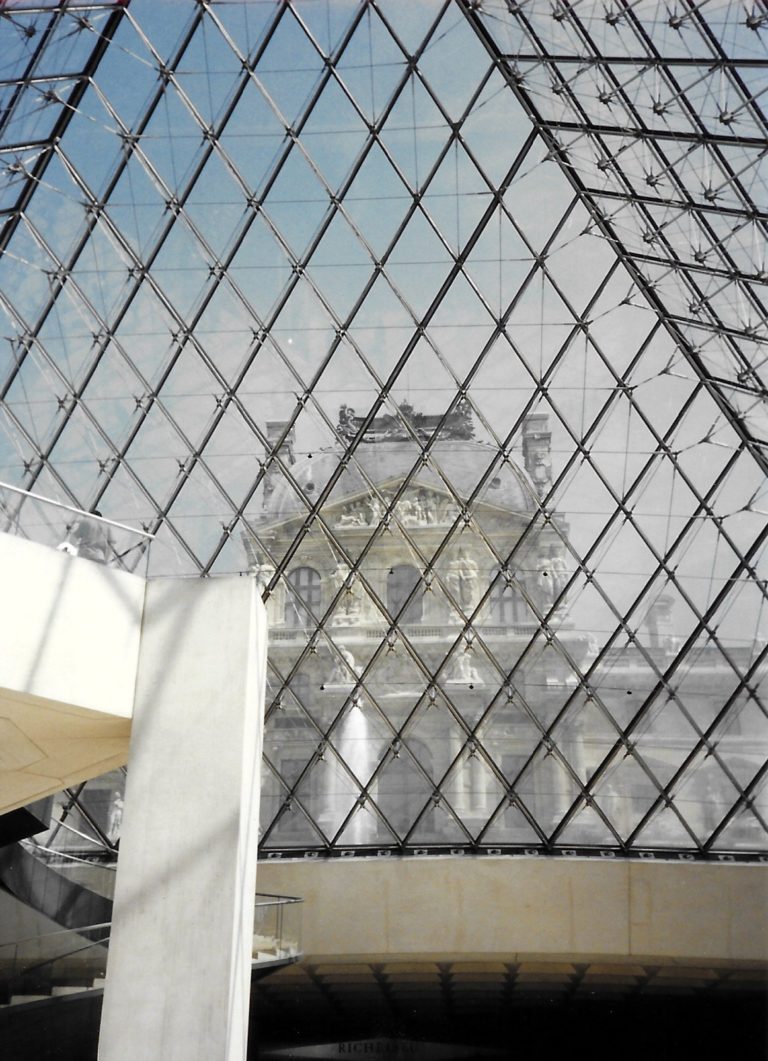 Just inside the entrance to the Louvre.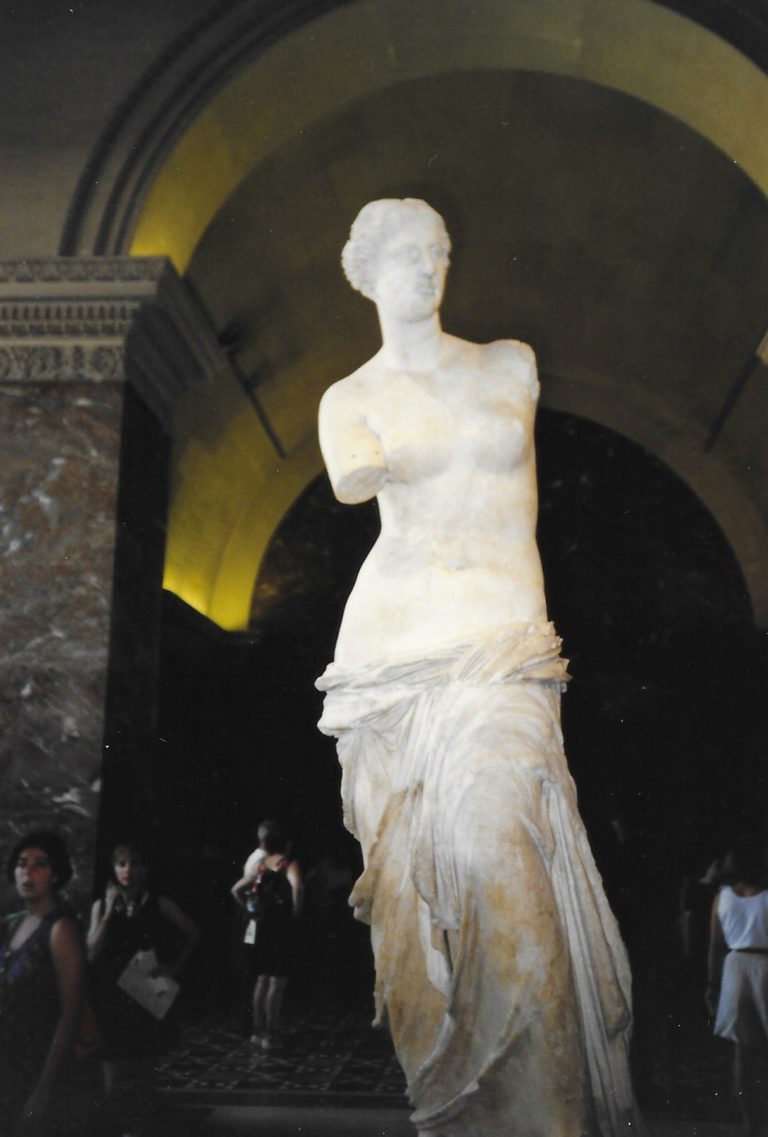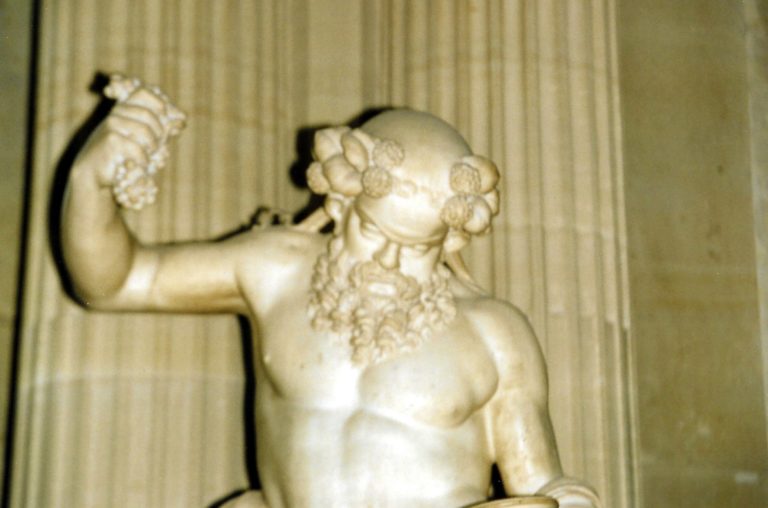 Silenus, an old god of wine making and drunkenness.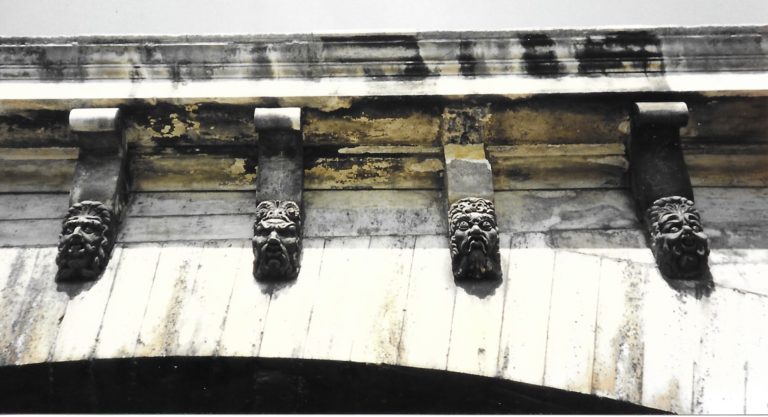 Passing under a bridge on a tour of the Seine River.