This is old news, I know, but I don't believe we've had a jackaltariat-wide chance to scorn embattled (a/cliche alert. b/understatement) Senator Martha McSally (R-HoofInMouth) for her latest plea for funds.
Down in the polls and behind in fundraising, Arizona Sen. Martha McSally is telling her supporters to "fast a meal" and donate the money to her campaign instead.

…"If you can give a dollar, five dollars, if you can fast a meal and give what that would be," McSally told her audience on an audio recording obtained by Arizona's Family.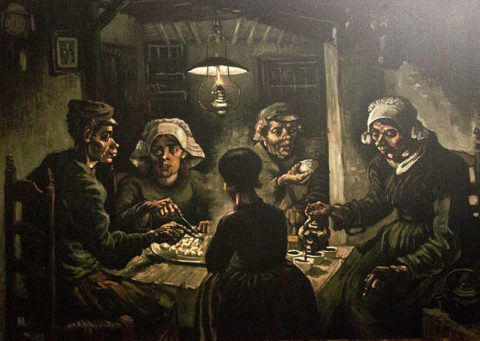 Well, sure. I'm going to skip dinner so that I can send a sawbuck to a senator from the party that's on record as being OK with crushing Social Security. Starve for granny-starvers.
At least back in the day, clueless autocrats would allow us the dream of cake. Now, all we get is wind-pudding.
Open thread…
Image: Vincent van Gogh, The Potato Eaters, 1885.