Click this link at 3pm or after to join the event: https://live.joebiden.com/c/0826_sts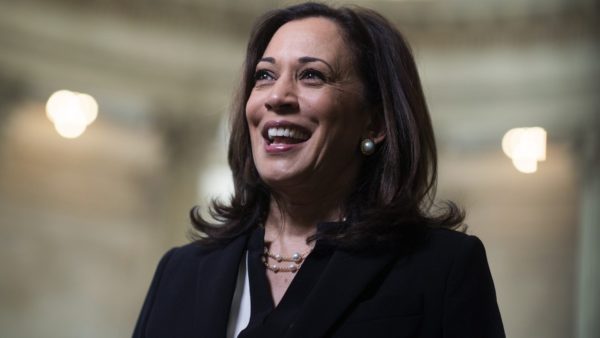 Sister to Sister Roundtable
in Michigan!
on Voter Mobilization


with Sen. Harris, Rep. Lawrence, Virgie Rollins, and Melanie Campbell




3pm today



Anne Laurie had a tweet about this event in her morning thread.
Love love love the photo of Kamala in the tweet below!
Kamala Harris is holding a virtual event on Wednesday aimed at increasing support among Black voters in Michigan — featuring speakers from Detroit and live-streamed on https://t.co/euzNBxgZH7. Via @tsspangler: https://t.co/W51VYwKuJt

— Matt Viser (@mviser) August 24, 2020
On Wednesday, August 26, Biden for President Michigan will hold a virtual Sister to Sister: Mobilizing in Action Roundtable with Senator Kamala Harris, Congresswoman Brenda Lawrence, DNC Black Caucus Chair Virgie Rollins, and Chairwoman of Sisters Lead, Sisters Vote Melanie Campbell to launch a nationwide voter engagement program for Black women.

Women leaders from across Michigan will join Harris and Campbell to discuss how the Biden-Harris agenda would benefit Black women, and how Black women can use the next 10 weeks to mobilize across the state of Michigan and the rest of the country.

The roundtable will be live-streamed on ESSENCE's Facebook page and Twitter account on Wednesday, August 26, at 3 p.m. EST.
What we can do is sign up for this event, and share the signup link with everyone we know.
Sign up here to attend the 3pm event:  Sister to Sister MI Roundtable with Sen. Harris, Rep. Lawrence, Virgie Rollins, and Melanie Campbell
Here's the link they send out when you register – it does not appear to be a unique link – but you can only click it starting at 3pm Eastern. If you click earlier, it will not pick up at 3 when they go live:
https://live.joebiden.com/c/0826_sts
I'll put up a post for the event itself so that we can watch it together.
It will go up around 2:30 for the 3 pm event so that anyone who misses this morning post will have one more change to sign up before it starts.
We'll just use this thread for the event itself.