It's the parents 51st anniversary, and since they are still on lockdown, we could not go out like we did last year to the Italian restaurant whose name I can not even remember. At any rate, Devon and I decided we would do something for them, and since mom and dad both loved Maryland crabs, we did that. I went to Maryland this morning and picked up a half a bushel and some Utz's potato chips, Devon made a gazpacho and a corn salad, and we surprised them for dinner: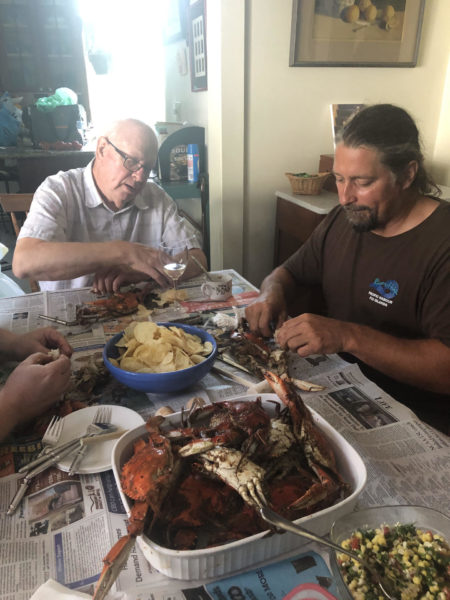 If you look to the left, you can see my bear paw, but as dad and Chris are more photogenic, the rest of me was not in the frame. Crabs look good, though: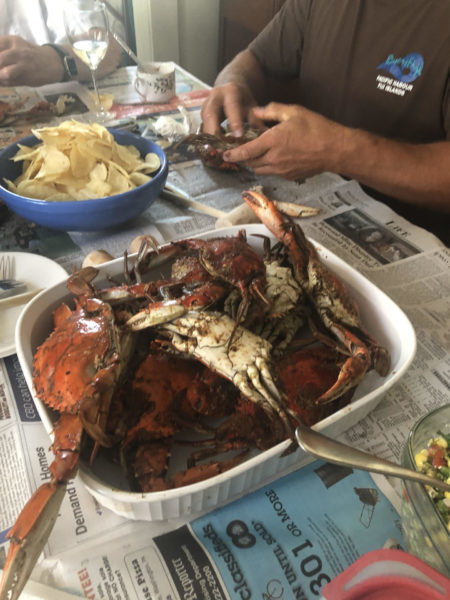 Ironically, both mom and dad, lifelong Republicans, are almost as eager as I am to vote for Biden. They just LOATHE Trump. At any rate, Happy 51st.