On the Road is a weekday feature spotlighting reader photo submissions.
From the exotic to the familiar, whether you're traveling or in your own backyard, we would love to see the world through your eyes.
Posting this one again, as it went up on the first day of the convention when our attention was elsewhere.  donatellonerd lives in Paris, and gets to look out the window every day and see places we only dream of seeing, at least for now.  donatellonerd, I hope this is the first of many submissions from you – do you take requests?  ~WaterGirl
donatellonerd
I've lived here for 36 years now, and for 23 in this apartment with its lovely view of the Conservatoire des Arts & Metiers, a desacralized church some of which dates from the 13th century (and the museum hangs WWI planes from the nave). 23. I used to run along the river and through the parks … and i still walk through them. These are all iphone photos of my favorite places. doesn't include most of my spring and garden pictures, or the flood a few years ago.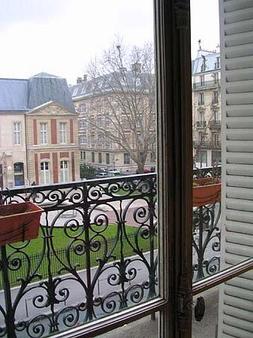 3rd arrondissement, St Martin des Champs, Conservatoire
August 2, 2020
This is the view from my office. almost identical to the view from my bedroom.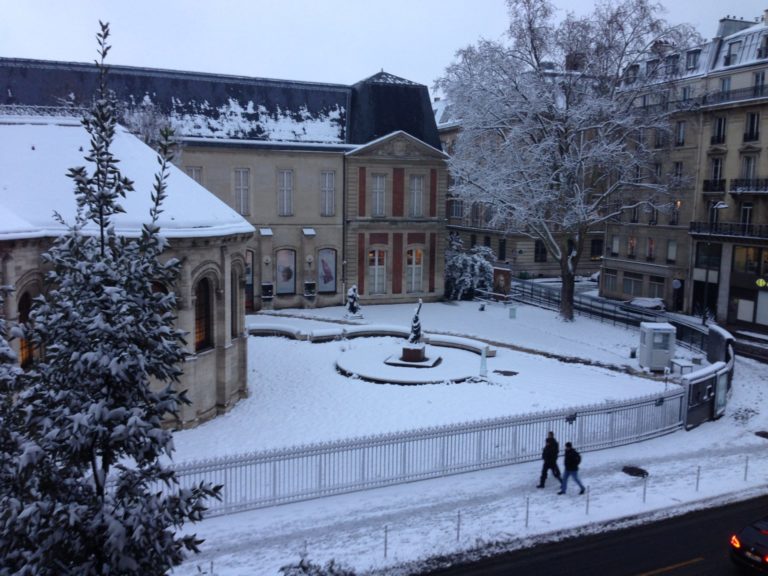 view from the balcony
snow that sticks is very rare here. but gorgeous.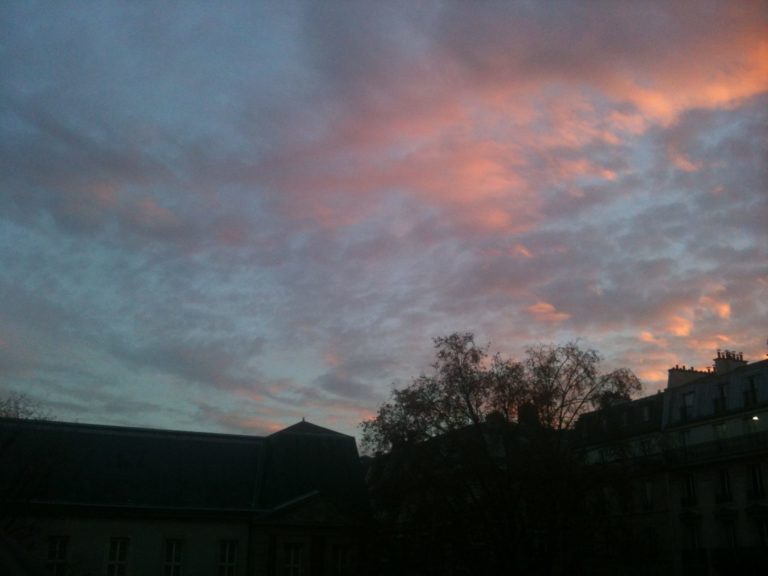 view from our balcony
sunset from the balcony. the same tree as in the previous two.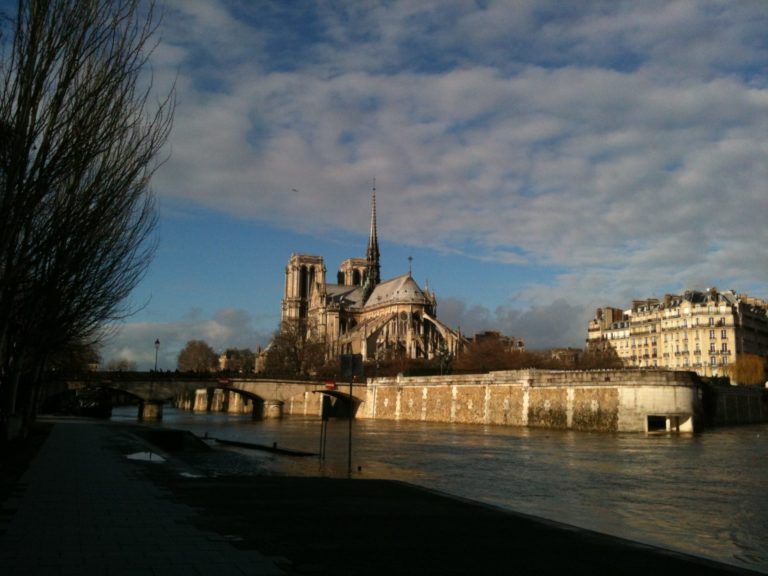 left bank, looking west toward Notre Dame
my favorite view. though of course it's different now since the roof is collapsed. but everything else still standing.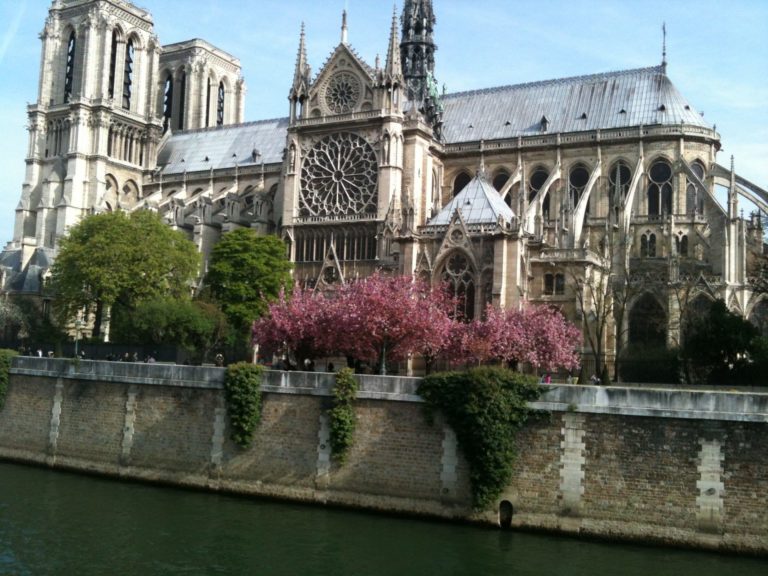 across the river from Notre Dame, along the quai
the trees that blossom next to Notre Dame in the Spring, from across the river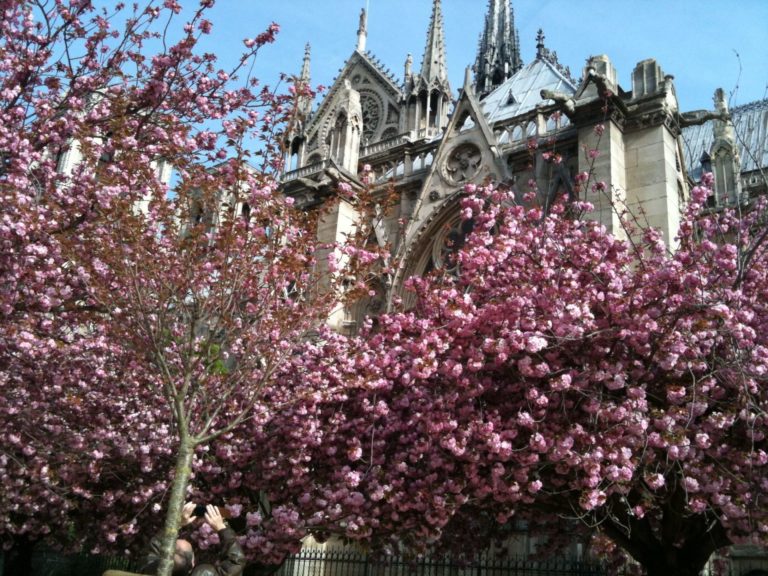 park alongside Notre Dame
this spring was the first spring since i've been here that I didn't walk past these trees at once. because the park is closed for reconstruction.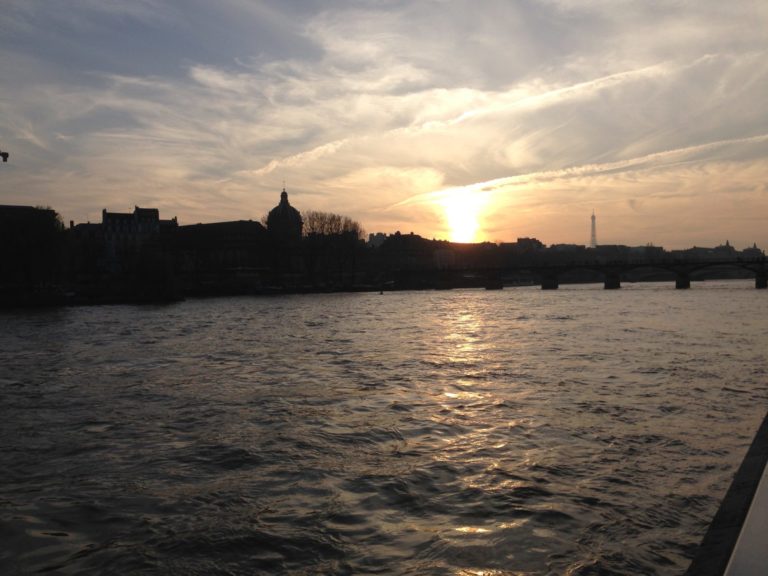 from the right bank
sunset, rough river.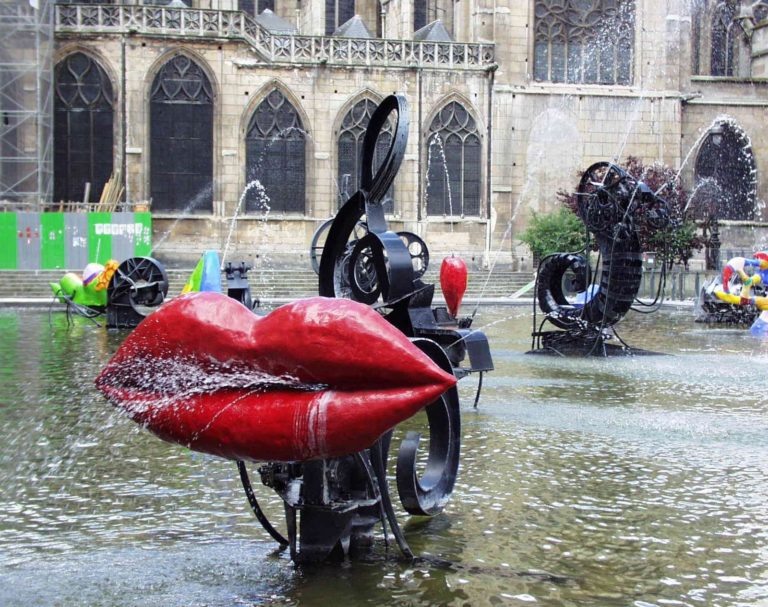 Stravinsky Fountain
this is the Stravinsky fountain, next to the Centre Pompidou, a five-min walk from our apartment. sculptures all based on Stravinsky pieces, by Nikki de Saint Phalle (the bright colored ones) and Jean Tingueley (the machinery ones). another favorite place.