On the Road is a weekday feature spotlighting reader photo submissions.
From the exotic to the familiar, whether you're traveling or in your own backyard, we would love to see the world through your eyes.
Here we are, back in Los Angelos with Steve from Mendocino.  Seems like just yesterday that he was showing us photos of Paris!  Growing up, we had an alley just like the one pictured below, and I just realized that I don't have a picture of it.  I may have to steal this one and pretend it's my own.

We lived in the apartment above my parent's local tavern, so we were in a business area a block from the train station – the houses with gardens and lawns were just one block down.   The alley started just across the street from us and took us so many places – to school and church and shopping. We had our own name for it – wind canyon.

Thanks for indulging me in my trip down memory lane.  Steve from Mendocino really needs to stop making me cry!  And now, back to downtown Los Angles in the 60s.  ~WaterGirl
Steve from Mendocino
It's been since the mid-80's since I last stepped foot in downtown Los Angeles, so I no longer have any idea what it looks like.  These pictures were taken in 68 or 69, and were already rather quaint by the time I left my job as a programmer/analyst at Figueroa and 8th in the early 80's.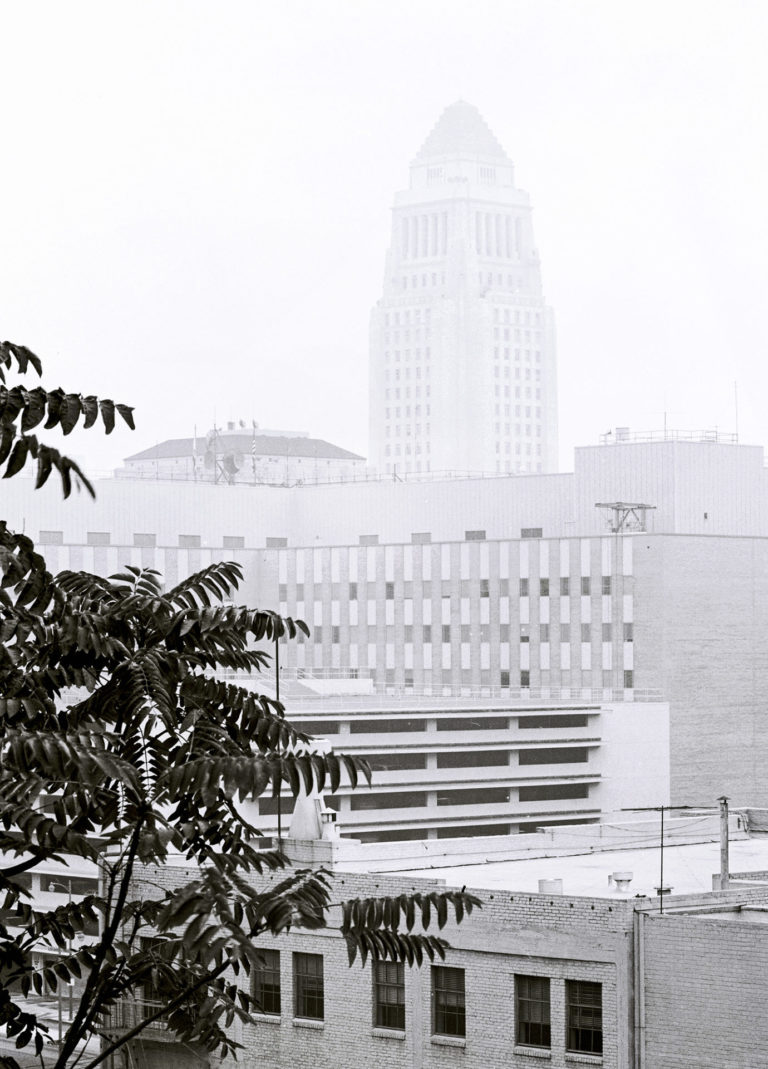 City Hall on an overcast day.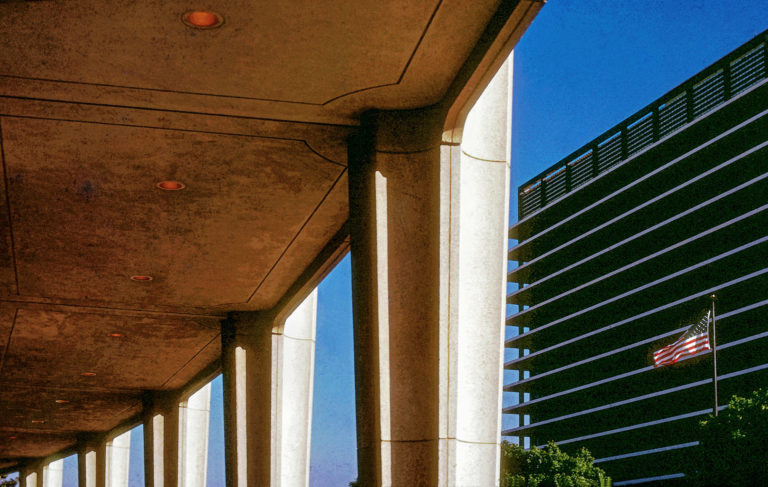 Department of Water and Power from the columns of the Music Center.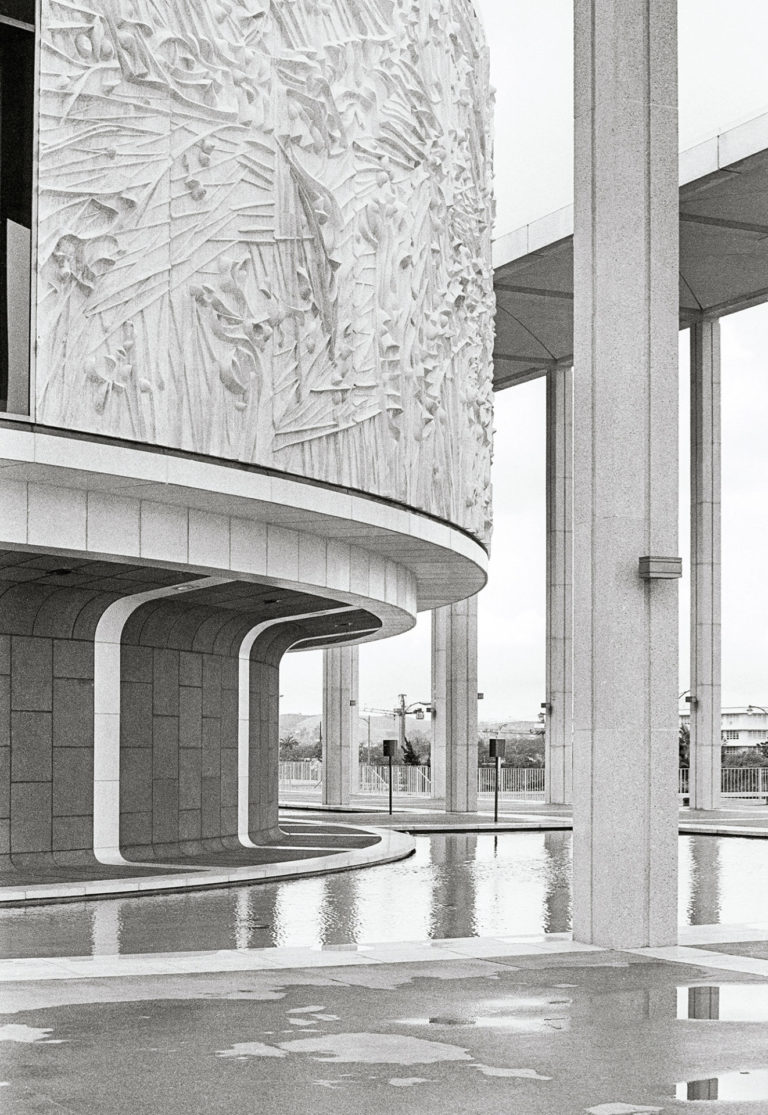 Music Center in its earlier days.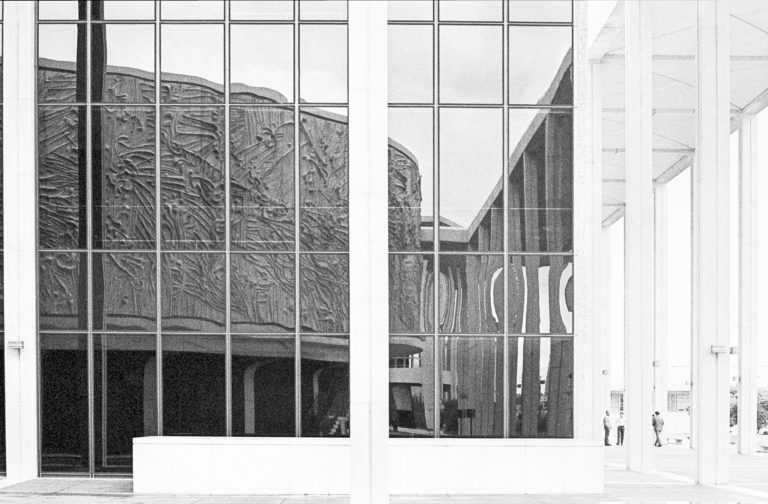 Another shot of the Music Center.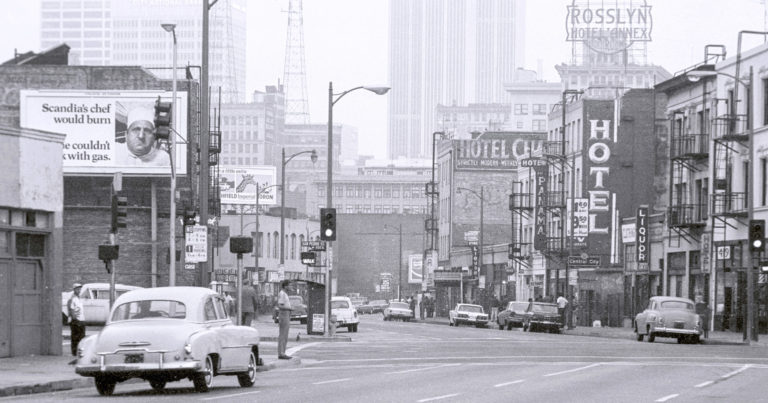 The heart of downtown Los Angeles.  Very funky.  Home to wholesalers of produce, flowers, and much else.  I really enjoy the old cars and the billboard.  Skandia was one of the top-rated restaurants at time, soon to be eclipsed by several new French restaurants.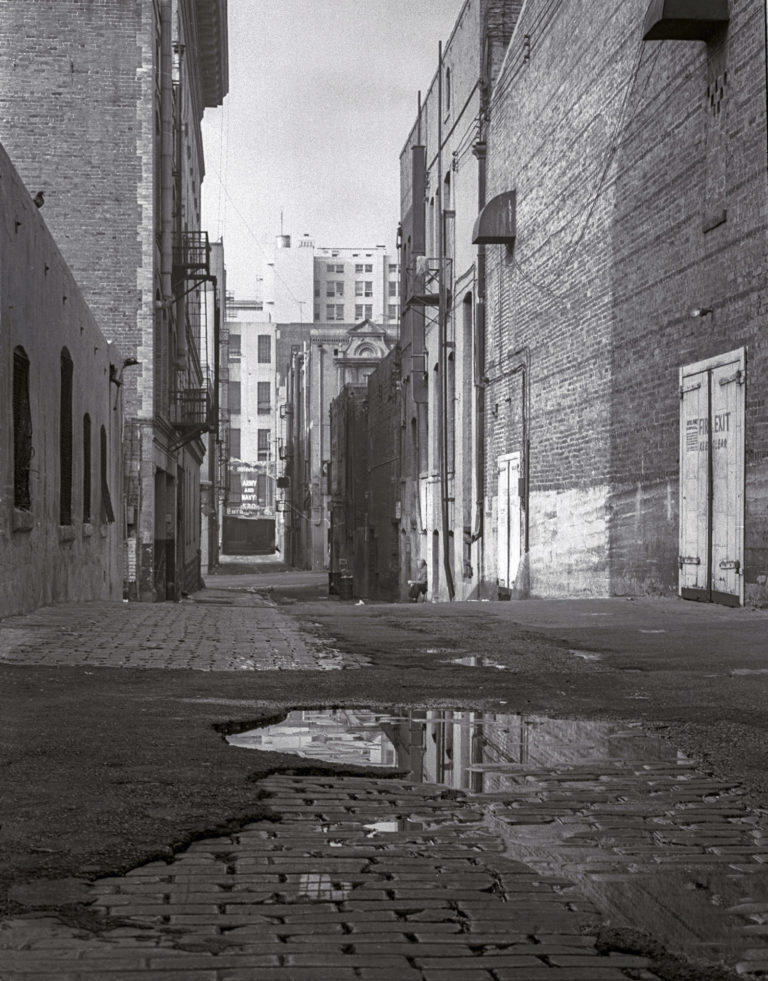 Photogenic alleyway downtown.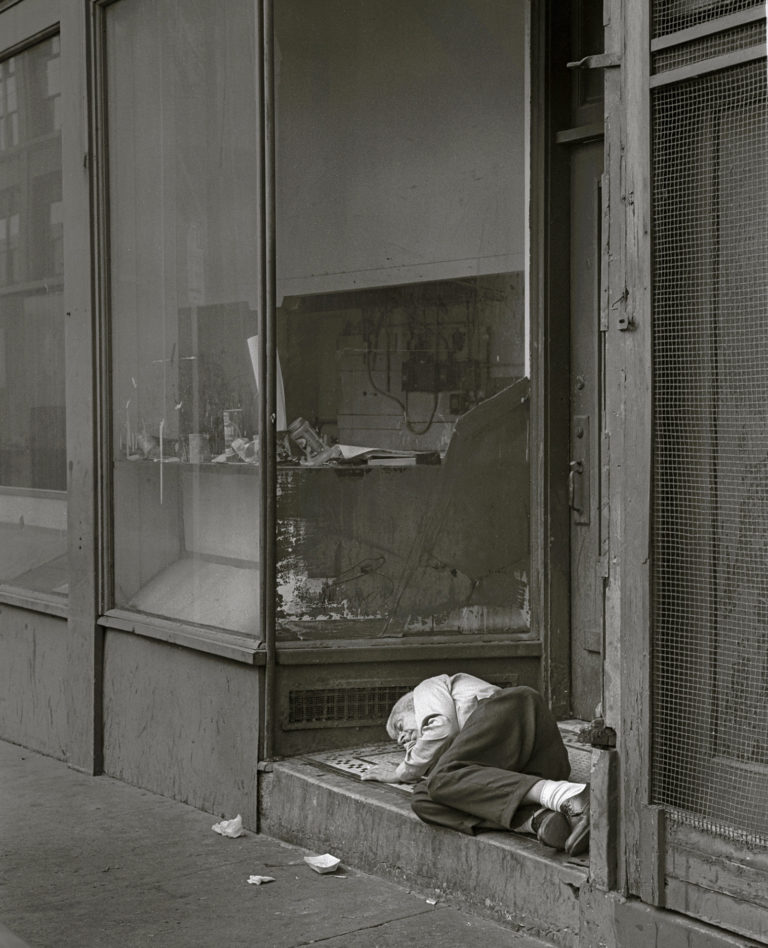 The look of homelessness in the 60's (and, undoubtedly before).  After Reagan gutted support for the poor and the mentally ill, homelessness was no longer limited to a few areas like skid row.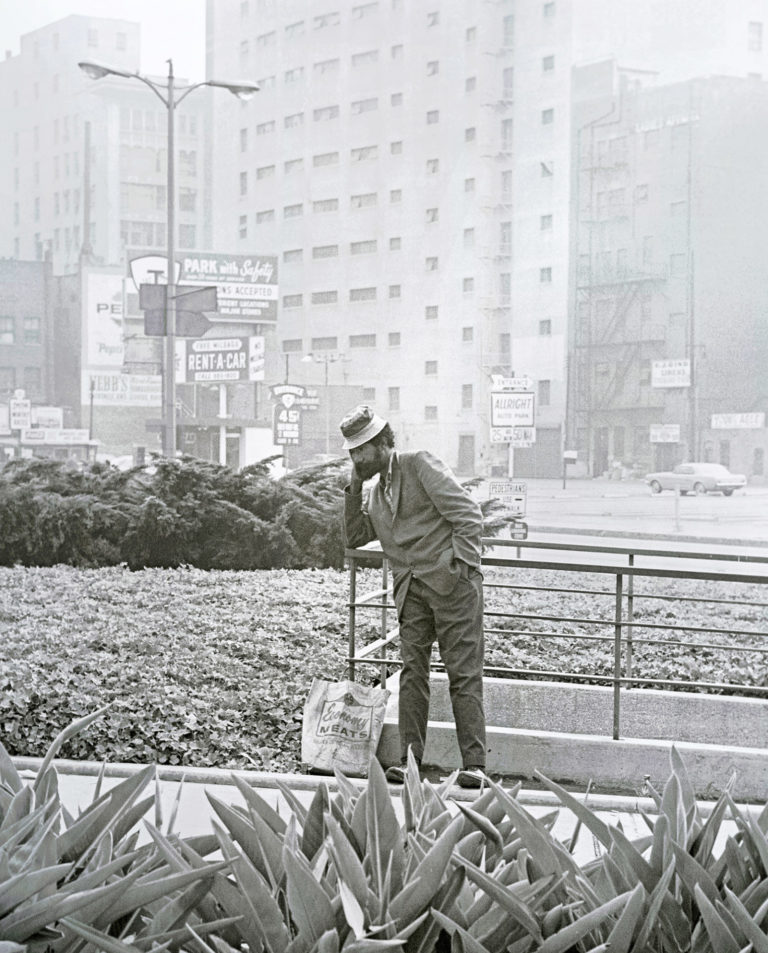 Pershing Square and another look at homelessness downtown.