On the Road is a weekday feature spotlighting reader photo submissions.
From the exotic to the familiar, whether you're traveling or in your own backyard, we would love to see the world through your eyes.
Paris After Dark for the coming week has lots of new names, so let's give them a warm welcome!

On the Road: Week of August 31 (5 am)

Albatrossity – Caves and Birds in France  Sandhills of Nebraska, part 2
lashonharangue – Mojave Desert, CA
?BillinGlendaleCA – Fossil Falls
TheOtherHank – The Green River in Dinosaur National Monument
TheOtherHank – The Green River in Dinosaur National Monument, part 2

Paris After Dark: Week of August 31 (10pm)

Dextrous – Paris, Christmas 2018
Molly – Paris After Dark
Argiope – Remembering The Dead In The City Of Lights
There go two miscreants – Pictures From A Few Visits To Paris
MissWimsey – Paris — August 2019

All of these views of Paris are wonderful!  The different gardens, hotels, and special places for all the various jackals are splendid, as are the multiple perspectives on the great tourist attractions of that grand city. I can't get over the skies in Paris; they are something special.  And now, let's get back to Auntie Anne!
Auntie Anne
I'm sharing more of my photos from Paris for Paris Week.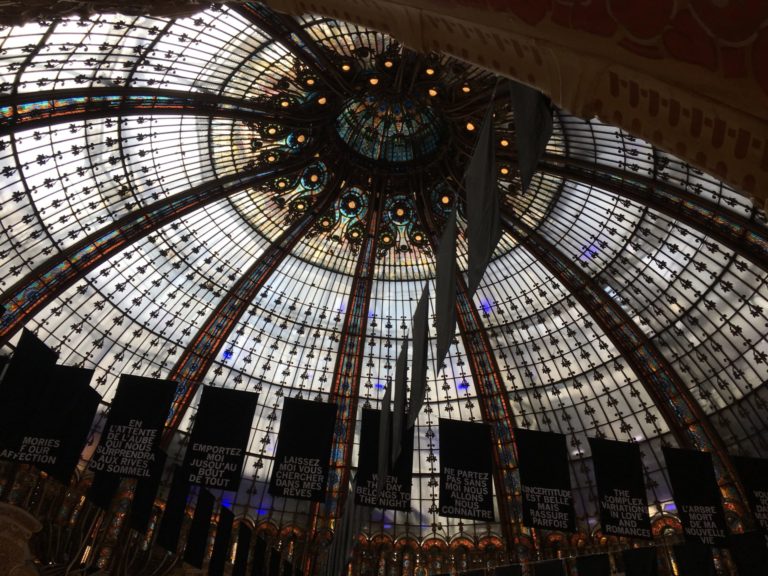 Galeries Lafayette
May 10, 2017
We stayed at a hotel in the Opera district, very near to the Galeries Lafayette. While you've already seen my photo from the rooftop deck, the store is also known for its Neo-Byzantine dome, which dates to 1912. I took the picture looking up from one of the interior balconies.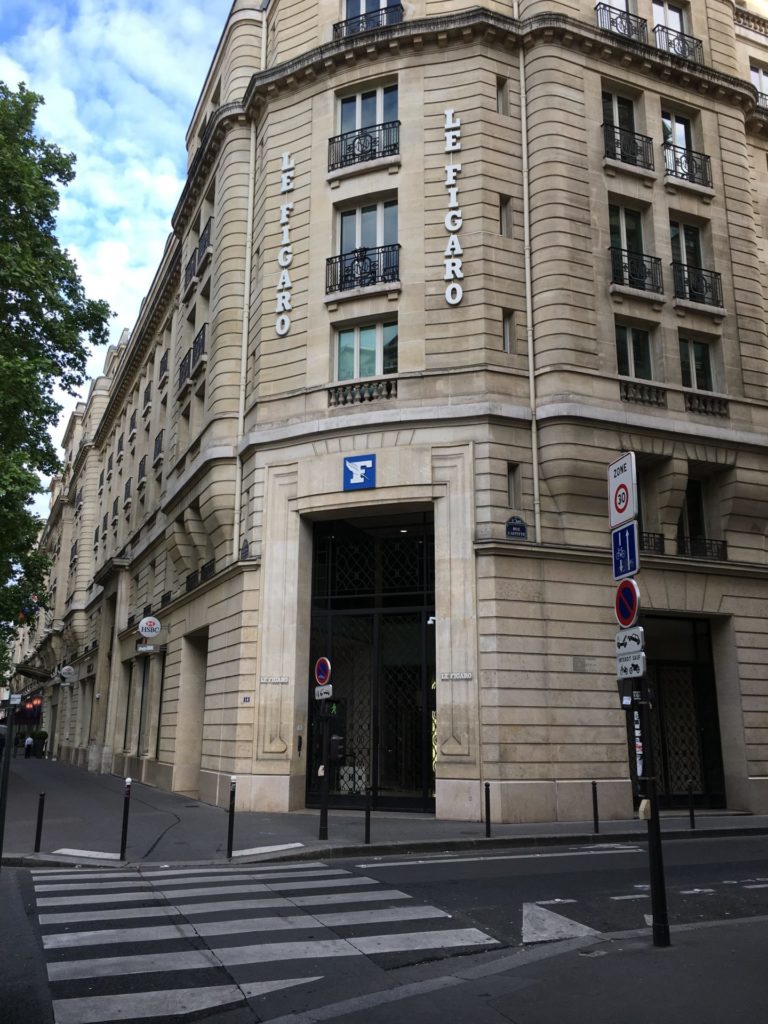 Boulevard Haussman
May 13, 2017
Also right down the street from our hotel on the Boulevard Haussmann was the home of Le Figaro, which is the oldest national daily newspaper in France.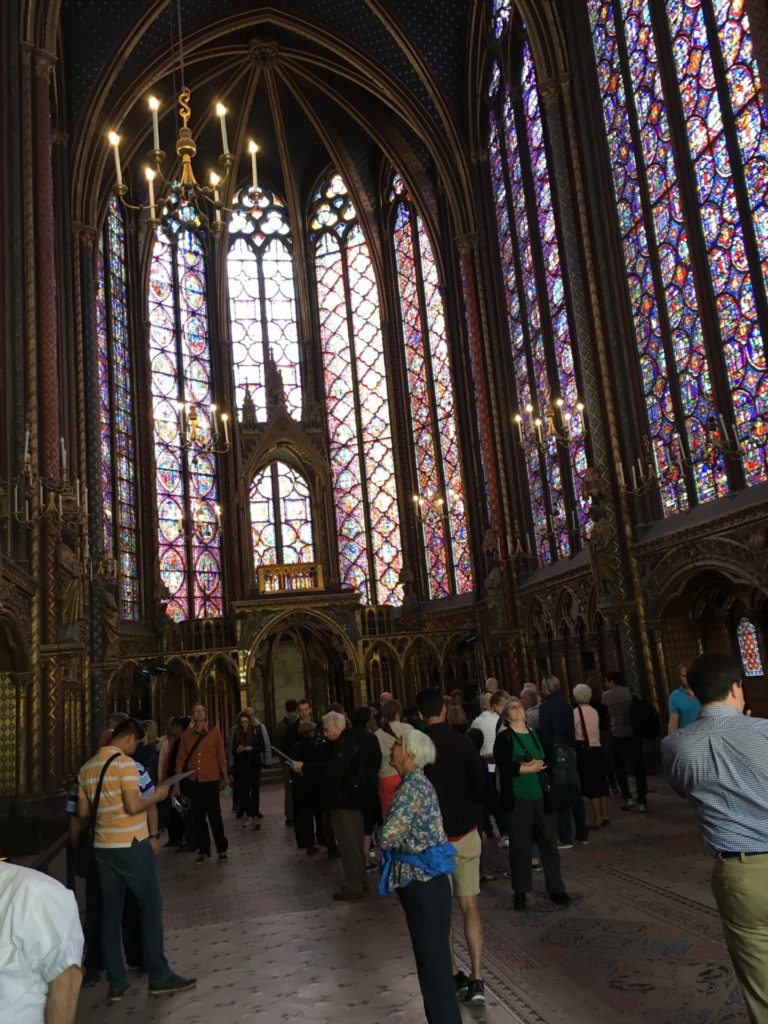 Sainte-Chappelle
May 11, 2017
On our first morning in Paris, we went to the Palais de la Cite, which was the main palace of the medieval French kings.  During the reign of Louis IX, the Sainte-Chappelle was added to house the crown of thorns that was brought back from the Crusades and to serve as a royal chapel.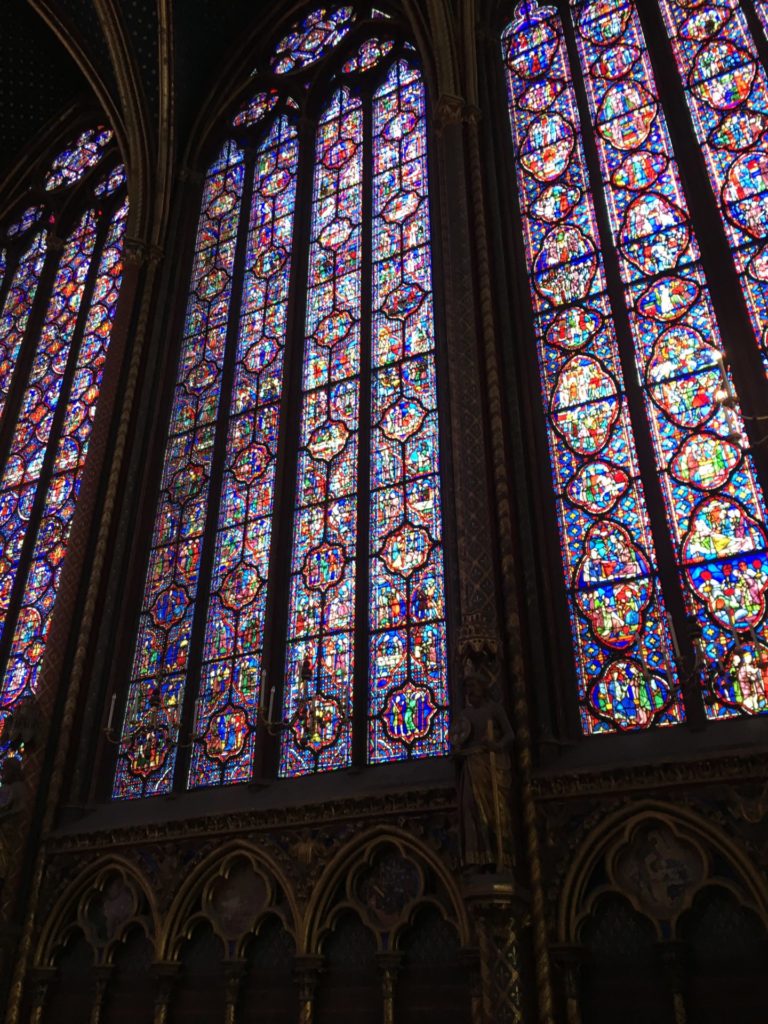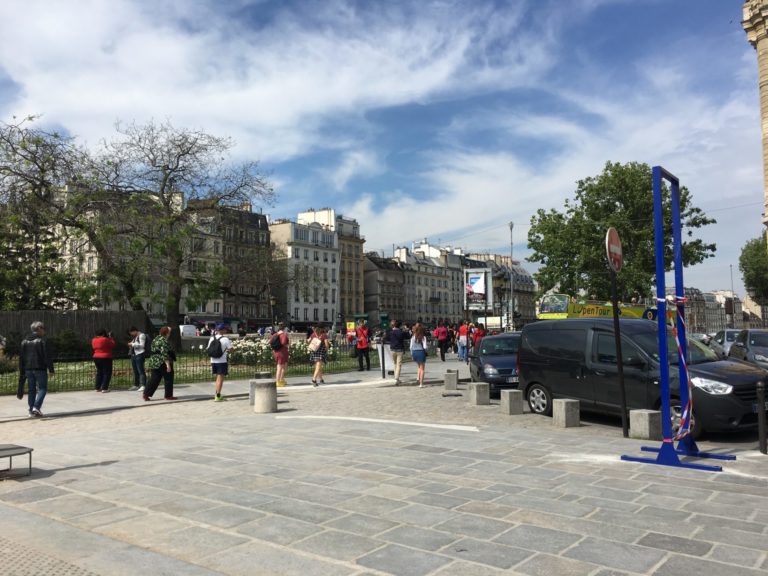 May 11, 2017
I took this picture from outside of Notre Dame.  I just love the look of it.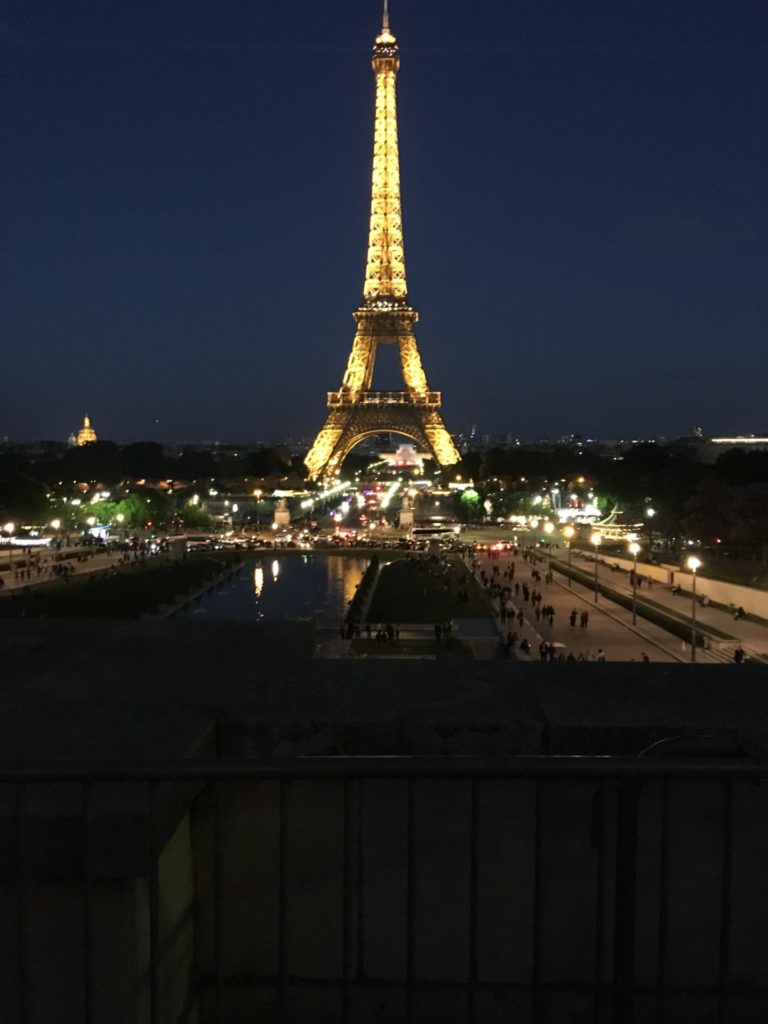 May 13, 2017
One of the best things we did was to go see the Eiffel Tower lit up at night.  We took the metro down to Place de Trocadero, where a wide esplanade between the two wings of the Palais de Chaillot gives you a perfect view.
And this is a video of the Eiffel Tower lighting.  https://www.youtube.com/watch?v=PA1LAzlisAM