Good morning.  
In the almost seven years that  I've written at Balloon Juice, I've never made a direct personal ask of the community.  Today, I need to ask for help for my 9 year old niece, Claire, and her family.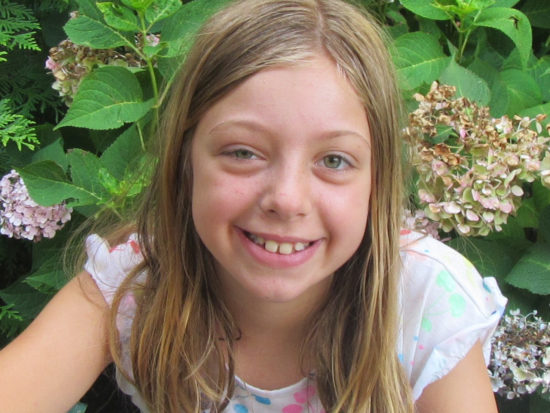 In July,  Claire was diagnosed with leukemia.  Life abruptly changed for her and her family. Claire is doing her best to face this physically and emotionally difficult time with bravery and confidence.  Her parents, Travis and Megan, and her little sister Paige are still standing in the face of extraordinary circumstances.
Claire has completed her first round of treatment at a local hospital.  She recently transferred for continuing care at Children's Hospital of Philadelphia (CHOP) and will be there for many months.   Her family takes comfort in knowing a world-leading institution is providing Claire's care.  However, this change complicates an already difficult situation.
Claire's care has been and will be covered by her family's health insurance (I'm on call to battle with her insurer as needed).  However there are tremendous costs including
parking
, food, gas, and lost income which are not covered by health insurance.
We are fundraising, from a variety of sources and networks, to give Claire's family some measure of relief and  worry removal right now, during this difficult and stressful time.
I am asking for help from the Balloon Juice community to achieve one specific goal.
If you can help, I would greatly appreciate it during this scary and stressful time. There is no magic wand to wave that will make my niece better.  Some of the best doctors, nurses, technicians, dietitians, and aides in the world are caring for her and monitoring her treatment to maximize her chances. But if we can take at least one source of stress and worry off of her parents' shoulders, that can help my niece.
Thank you!
Dave
UPDATE 1: Holy shit — y'all have already covered first, last and security.  Thank you.
UPDATE 2 ~10:05AM:  Half way there… Thank you, thank you, thank you.
UPDATE 3 ~11:30AM:  Yinz have kicked in everything except for August and September 2021 rent.  WOW!