On the Road is a weekday feature spotlighting reader photo submissions.
From the exotic to the familiar, whether you're traveling or in your own backyard, we would love to see the world through your eyes.
Welcome MollyS, another first submission!  I absolutely love these photos of Paris life.  Seeing these photos makes me want to go to Paris and never leave.  I could feel my breathing slow and a calm came over me.  (Except for the last photo – as far as i'm concerned, they can send those modern apartments back where they came from.)  ~WaterGirl
MollyS
I'm sure you have received many pictures of the Paris we recognize from movies and news stories. I'm sending pictures of Paris where many of the 2 million-plus Parisians live and where I've been visiting regularly for 8 years. My daughter spent several summers and a few semesters in Paris while working on her PhD in French literature. She met and married a terrific young Frenchman and they now live in the Seventeenth Arrondissement, north of the world-famous attractions along the Seine. The 17th is filled with excellent shops, markets, restaurants, and small parks that very few tourists venture up to see.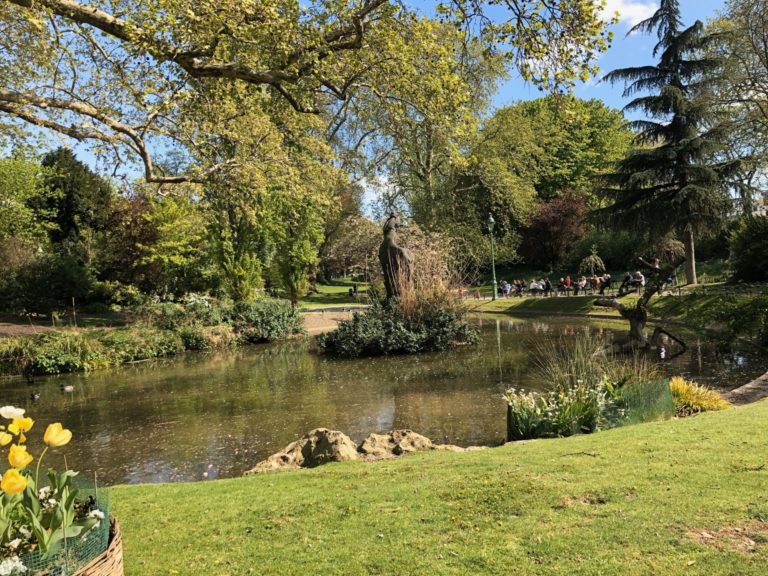 Le square des Batignolles, 17th arrondissement
April 17, 2019
Paris has 421 municipal parks and gardens within its 40.7 square miles. (London, in contrast, is 600 square miles.) Le square des Batignolles, at 4 acres, is the largest green space in the 17th arrondissement.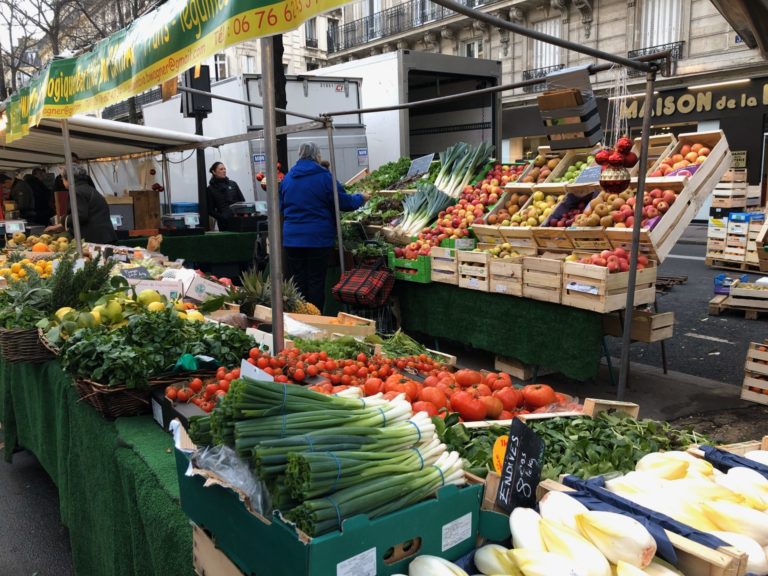 Le marché biologique des Batignolles, 17th arrondissement
April 28, 2018
Le marché biologique des Batignolles is an outdoor organic market, held every Saturday at the boulevard des Batignolles. The vendors are certified organic farmers.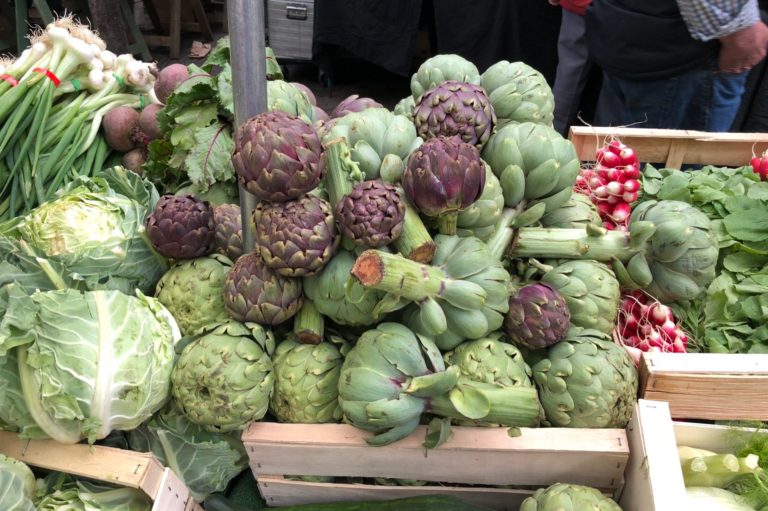 Le marché biologique des Batignolles, 17th arrondissement
April 28, 2018
Les artichauts… artichokes, along with radishes, scallions, and beets at le marché des Batignolles.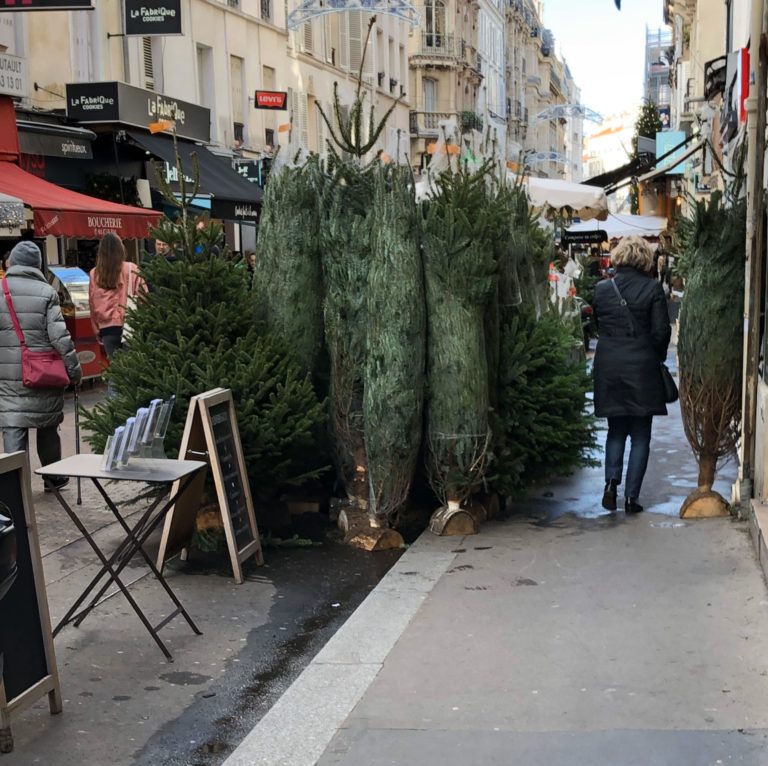 rue de Lévis, 17th arrondissement
December 20, 2018
Christmas tree shopping, rue de Lévis. You select your tree, then if you don't have a car (and most don't) or a friend with a car, you tote your tree back to your apartment.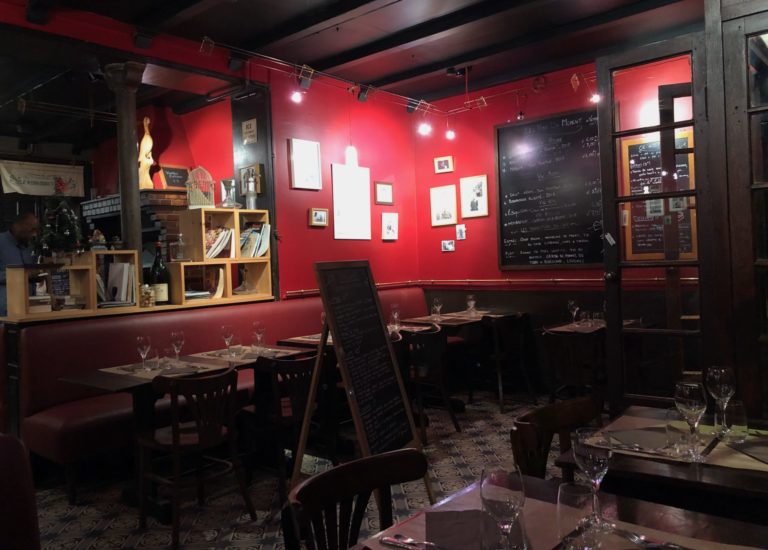 rue Cavallotti, 18th arrondissement
December 20, 2018
My daughter and son-in-law's favorite local restaurant, Le Perroquet Vert, on rue Cavallotti. The nightly menu is written on the blackboard which is taken to each table and placed on a chair for the diners to make their selections. Every meal I've had there has been superb!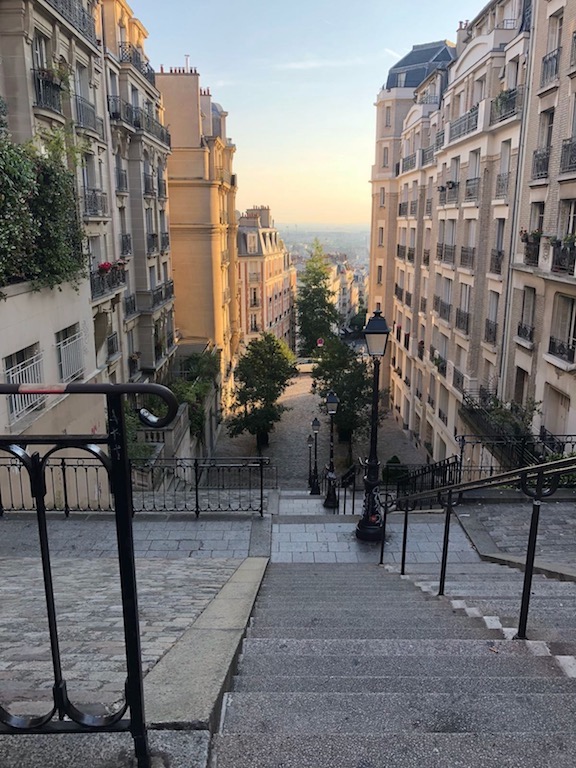 rue Paul Albert, 18th arrondissement
July 2, 2017
Montmartre, in the 18th, is a 15-minute walk up the hill from the 17th. This staircase is at rue Paul Albert, one of several sets of stairs leading to the hilltop and la Basilique du Sacré-Coeur. The climb up to the basilica is steep but once you're at the top, you have all of Paris beneath you.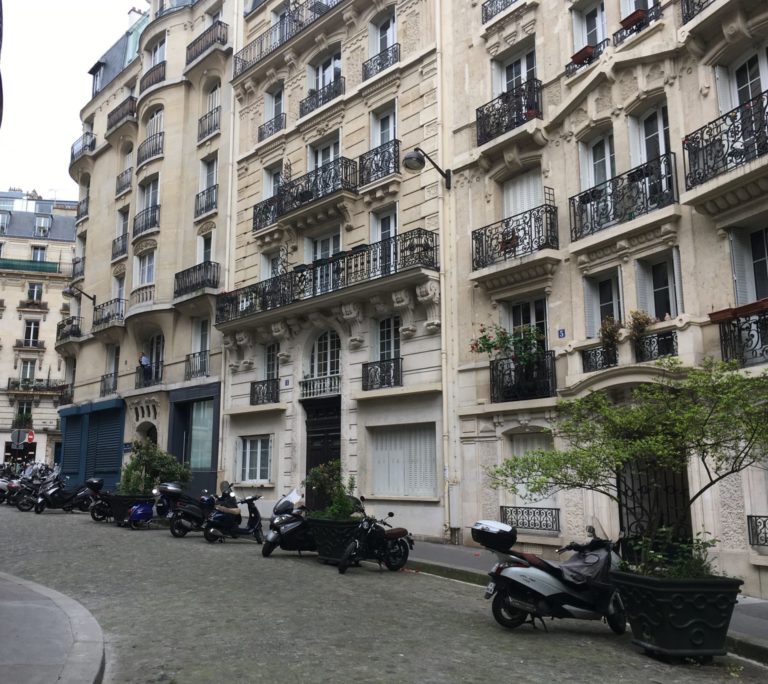 rue Armand Gauthier, 18th arrondissement
April 16, 2017
Old-style Paris apartments, on rue Armand Gauthier, traditional limestone buildings with wrought-iron balconies. The motorcycles are everywhere because if you're not walking or on the Metro, you're on a bike.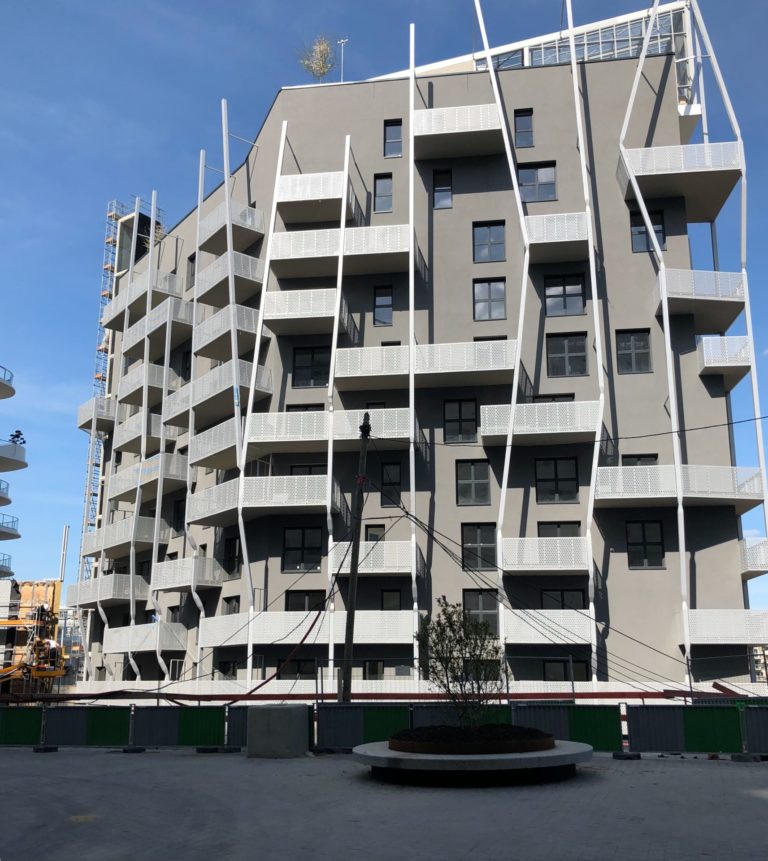 rue Mére Teresa, 17th arrondissement
April 17, 2018
New-style Parisian apartments, on rue Mére Teresa. The building is in the Clichy-Batignolles urban development zone, which includes the new Tribunal de Paris, a 21st-century courthouse-complex. The complex provides offices and courts in addition to those in the Palais de Justice on the íle de la Cité.