On the Road is a weekday feature spotlighting reader photo submissions.
From the exotic to the familiar, whether you're traveling or in your own backyard, we would love to see the world through your eyes.
Meteors, the Milky Way, Star trails – this post has it all.  I told Bill maybe we should call this one "Something for Everyone!"  He suggested "Give the People What They Want" (Kinks album/song) but I preferred the O'Jays version so we never did resolve that.  ~WaterGirl
?BillinGlendaleCA
Fossil Falls has neither fossils or falls. It's part of the large Coso lava field about midway between Ridgecrest and Owens Lake. At the end of the last Ice Age, as the glaciers melted off the Sierra large quantities of water flowed over these lava fields to lakes further south near present day Ridgecrest. Over time the lava eroded in one place to produce Fossil Falls. The area contains the Red Hill cinder cone, some interesting lava formations as well as really dark skies. The first set of photos were taken in July when I ventured up to Fossil Falls after shooting NEOWISE at the Red Cliffs. The second 2 shouts were taken about a month later when I went up to shoot the Perseid meteor shower.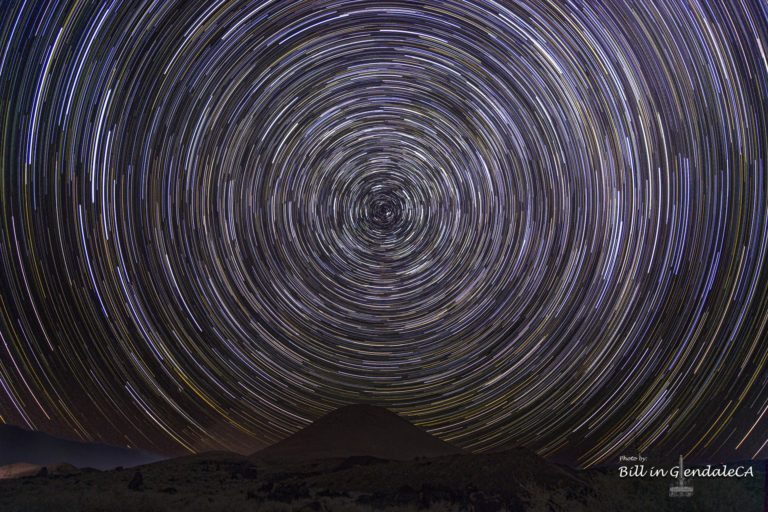 Coso, CA
July 17, 2020
If you think you've seen this star trail before, you have. I was unhappy with my earlier effort and reprocessed the star trail from the original sourse files. Polaris is almost directly over the Red Hill as the motion of the earth makes the stars appear to rotate around Polaris. To the left of the Red Hill you can see an orange glow in the sky, that's the tail of NEOWISE.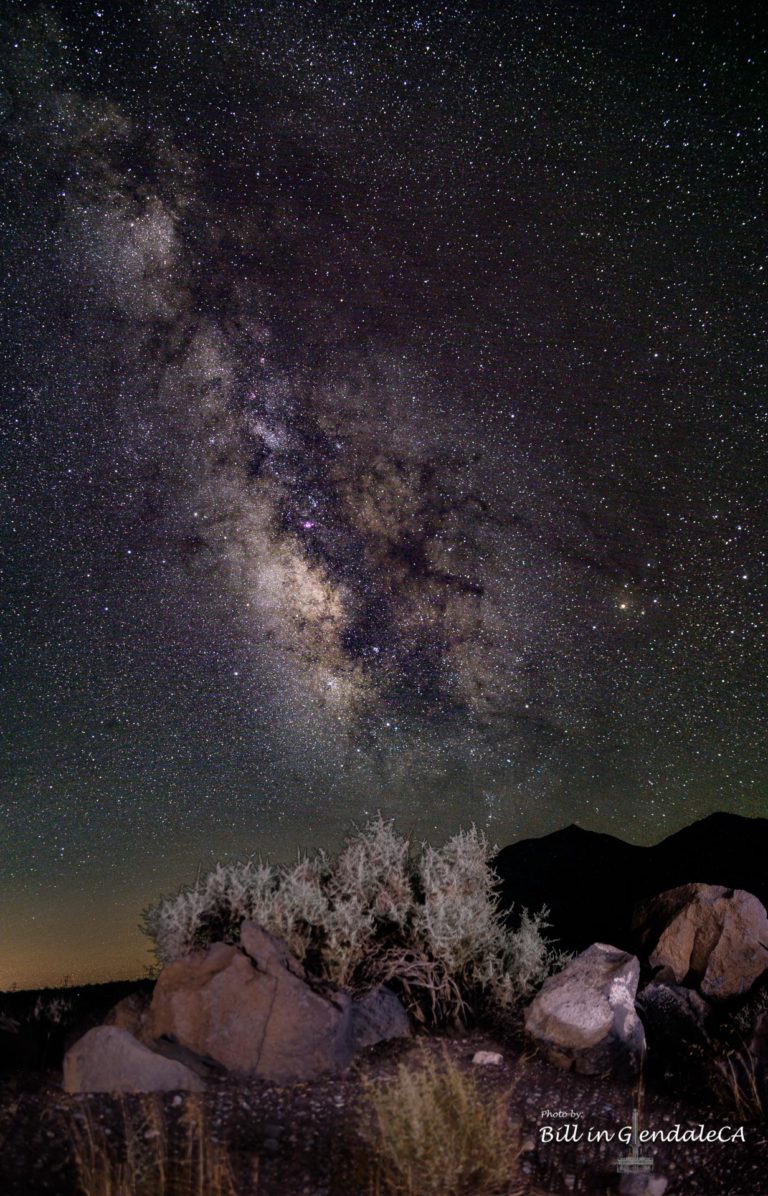 Coso, CA
July 17, 2020
While shooting star trails, I brought out my NX-500 and shot this Milky Way shot along the road. I lit the rocks and foliage in the foreground.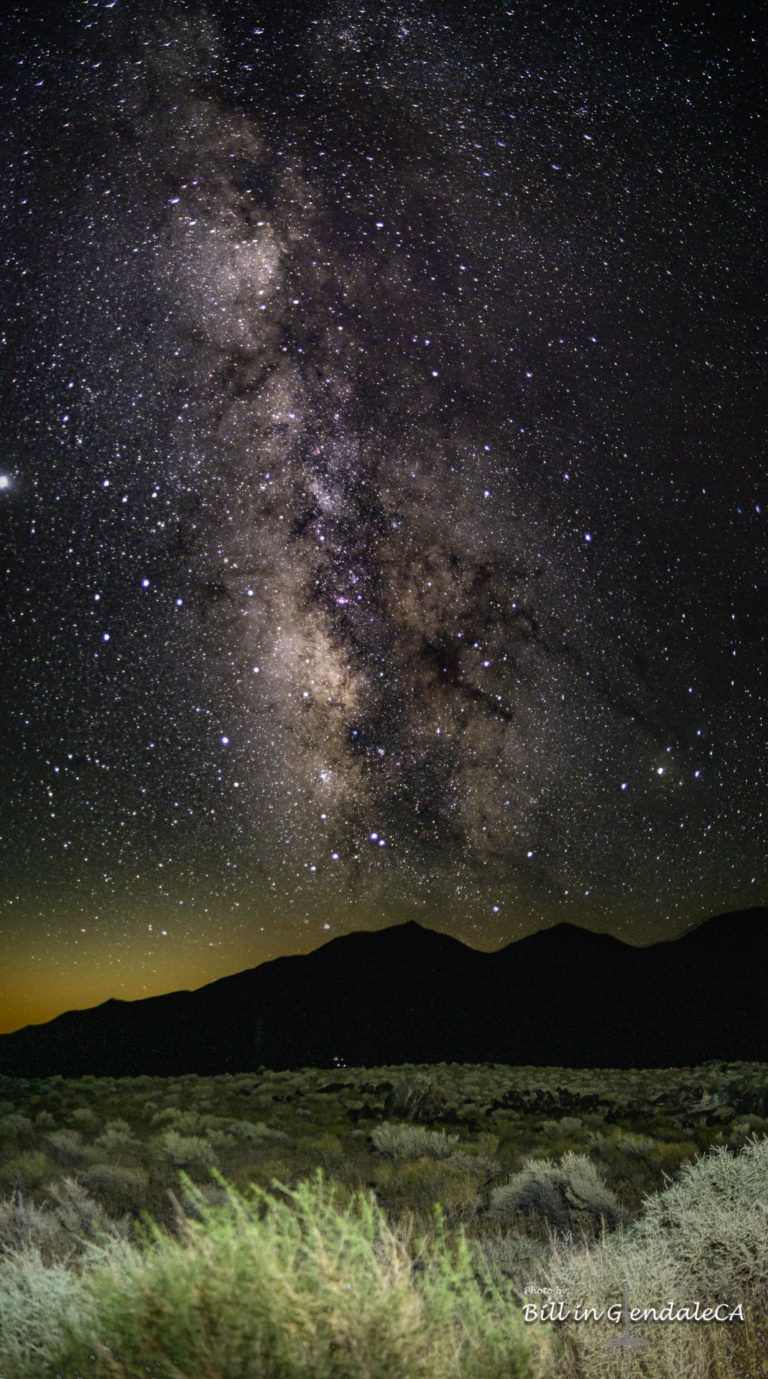 Coso
July 17, 2020
The Milky Way begins to set over the southern Sierra at Coso.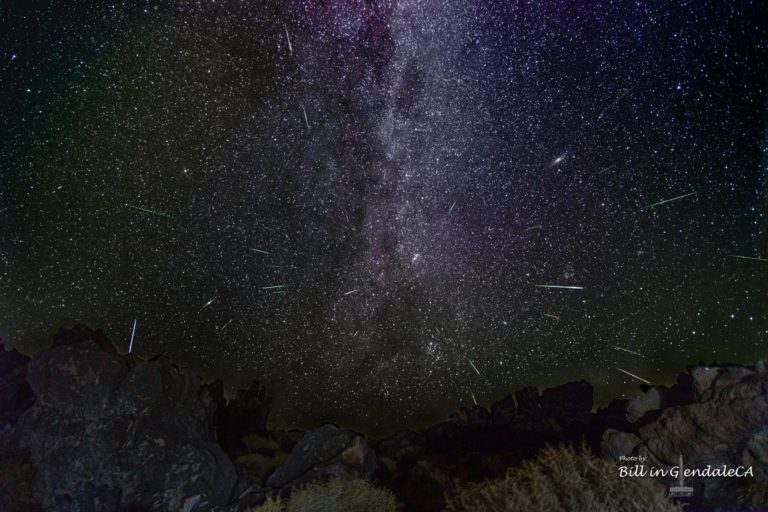 Coso, CA
August 12, 2020
The Perseid meteor shower at Fossil Falls with the band of the Milky Way.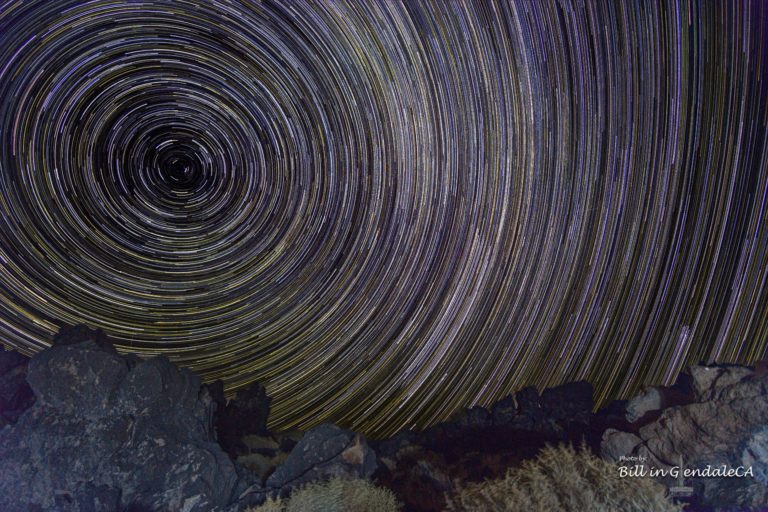 Coso, CA
August 12, 2020
Star Trails among the lava at Fossil Falls.