On the Road is a weekday feature spotlighting reader photo submissions.
From the exotic to the familiar, whether you're traveling or in your own backyard, we would love to see the world through your eyes.
Wow.  I have never been on anything resembling a wilderness whitewater trip, so these pictures are like a trip to another world.  ~WaterGirl
TheOtherHank
The other day lashonharangue had an OTR featuring the Green River in southern part of Utah. This inspired me to go into my photos and find some from a whitewater trip my family and I did on the Green River a bit further upstream in the Dinosaur National Monument. Put-in for the trip is in Colorado, but take-out is just outside Vernal, Utah.
On this particular trip my waterproof camera case let me down, so the pictures are all taken when there is no chance of a splash ruining a phone or SLR.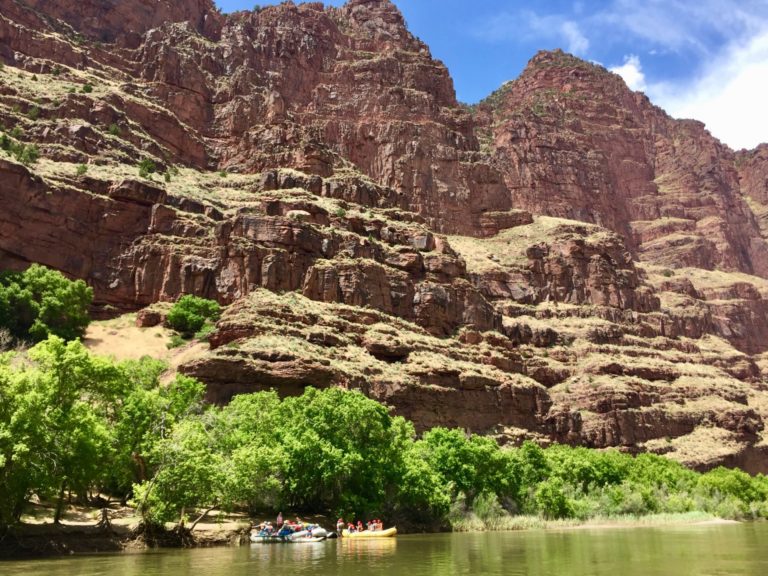 on the Green River
July 4, 2016
Pulling over for lunch on the first day.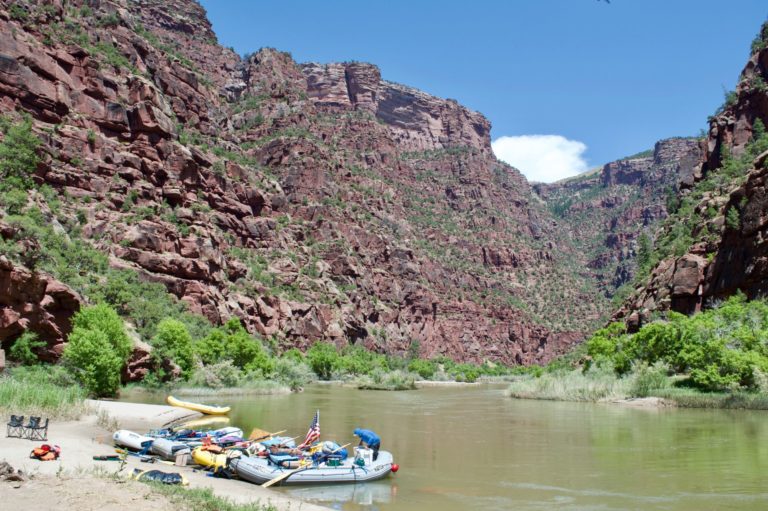 July 5, 2016
We've pulled over to camp on Day 2 of the trip. It appears that one of the guides is getting the beer cooler out of his boat. One oddity of doing rafting trips with outfitters that are based in Utah is that they're not allowed to provide alcohol to the passengers. Luckily, the bus ride to the put-in in Colorado passes through a small town whose economy appears to be entirely based on selling beer to people on their way to go rafting. The rafting company did provide a cooler with enough ice to keep beer cold.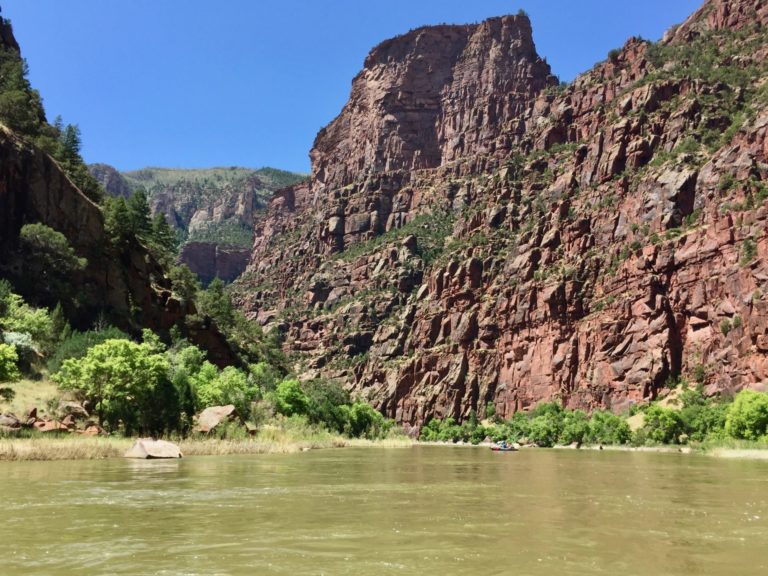 July 5, 2016
Another shot from camp on Day 2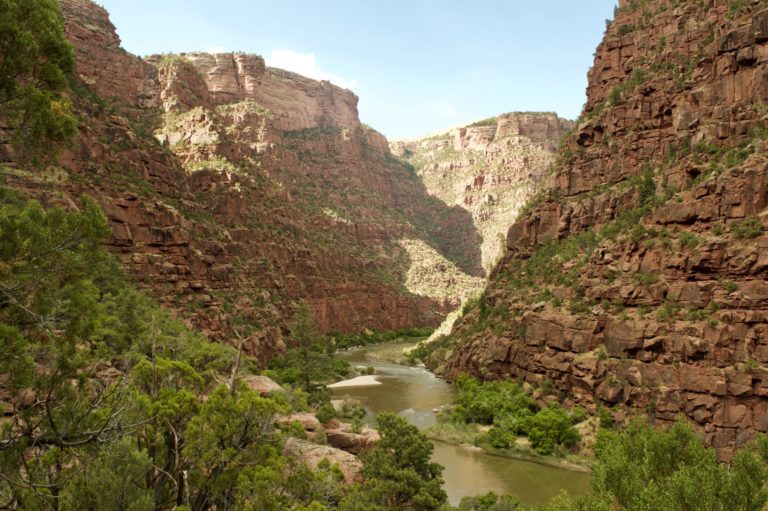 July 5, 2016
One of the attractions of going on wilderness whitewater trips is the opportunity to go relatively easy hikes that get you to places that would be grueling death marches if one were to try to get to the same spot as a backpacker.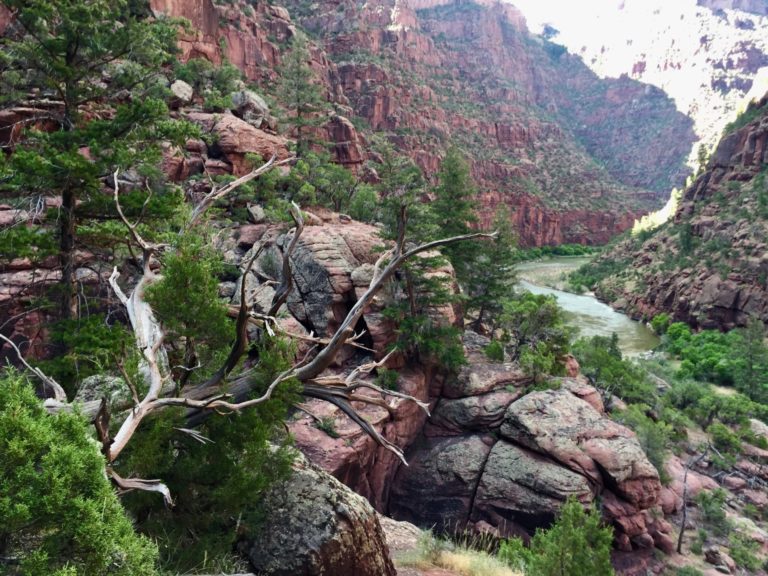 July 5, 2016
Another shot from the hike on Day 2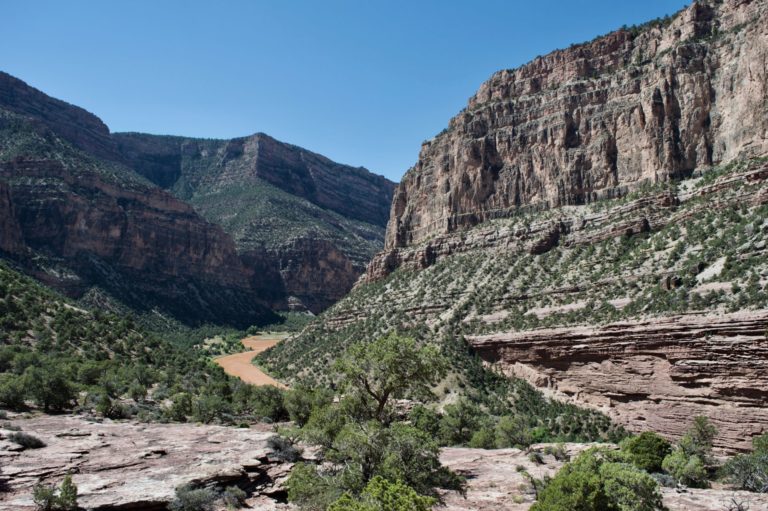 July 6, 2016
A hike on Day 3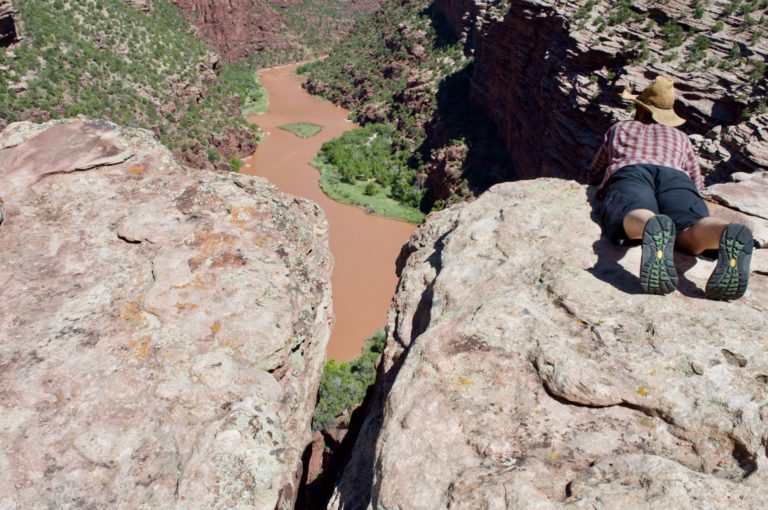 July 6, 2016
The view from the cliff edge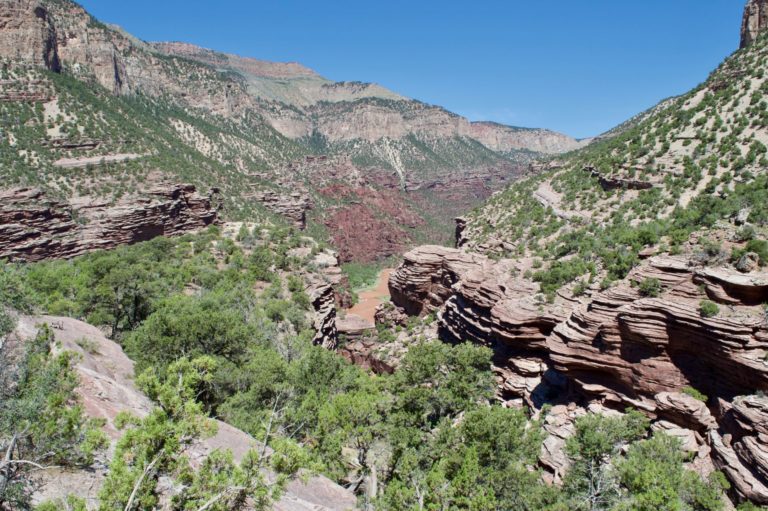 July 6, 2016
Yet another shot from the Day 3 hike. I really like the layering in the rocks.