I usually use a photo of Henry for these hodgepodge posts, but this time we have a new addition to the pie filter from Avalune, so we get Henry and Eeyore.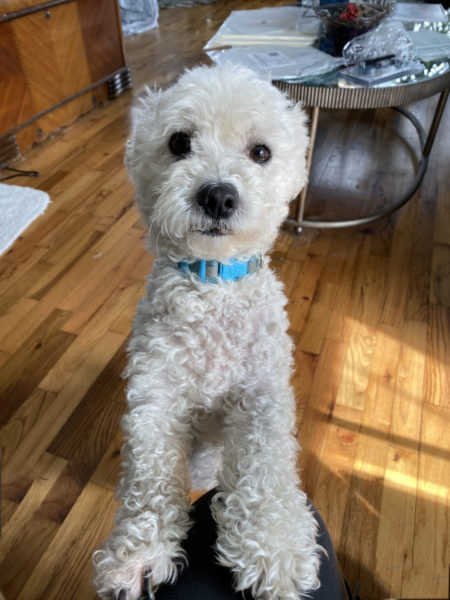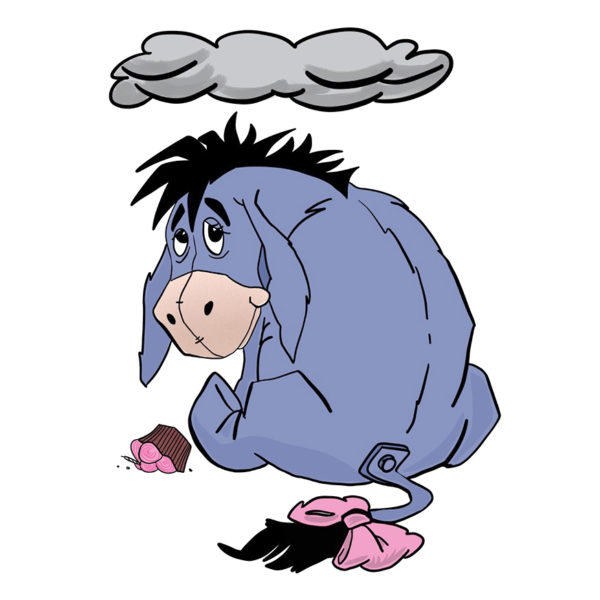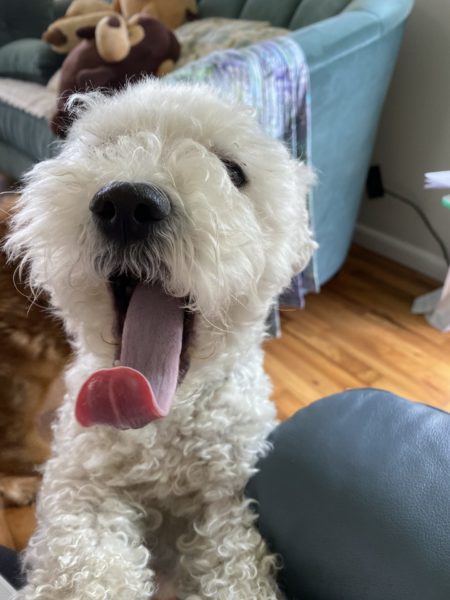 You might be hard pressed to decide which is more adorable!
Okay, so let's see what I can fill you in on.
2020 Fundraising
We changed out what's in the special blue box up top – top right.  That is now a link to DougJ's All 2020 Fundraising post.  So that will be your quickest route to seeing all the BJ thermometers in one place.  I also added that to the hamburger menu for all you mobile peeps.  You can still easily find the previous posts that have more detail about who and where and why we're fundraising for various groups and candidates in the sidebar under Election Action!
Election Action!
I'm not sure you guys ever look at the sidebar, but there is an Election Action! area which is probably worth looking at if you want to get involved for the next 60 days.  It has a link to all the individual fundraising threads, to MazeDancer's voting plan illustrations for BJ peeps, and to the list of 100 things you can do to get involved in trying to save, well everything.
Team Claire, and Family
In the hopes that we will be able to do some things to help Dave's niece and family on an on-going basis, we changed the name to make it more inclusive of Paige and the parents.  Amazon wishlists for both girls, and for the parents, have been suggested.  Waiting to hear yay or nay from Dave on that, but in the meantime, keep an eye on that area if you're inclined to want to stay involved.  That's where we'll add links when there are updates, so everyone can see them even if they miss a post from Dave in real time.
Recent Comments
I've seen reports from 2 or 3 people that Recent Comments aren't always the most recent comments, even when you have refreshed the thread.  So chime in below if you have experienced that.
Balloon Juice Calendar
Beth and I have talked about getting started way earlier on the BJ calendar this year – and wrapping it up way earlier.  So unless you want your pets to be wearing their Halloween gear for their photos, please start collecting your photos.  There will be more info once Beth and I have a chance to talk about this again, but figured a heads up in advance is always good!
Links in the Footer
I have to confess that I dropped the ball on updates to the Blogroll, the BJ Author and Artist lists, and the new Twitter-roll.  The pandemic has left me with less heart and productivity than usual, but I plan to pick up where I left off on all those things.  You guys had a lot of great suggestions for Twitter Feeds to add, so look for a link to that to show up in the Footer in the near future.
Pie Filter
Eeyore, pictured above, has been added to the pie filter.  Note the fallen cupcake next to Eeyore, which allows him entry to the pie filter.  Avalune is so talented – we are lucky to have her!
Mobile Menu
I try to remember to add new items to the hamburger menu on mobile, but I can't add everything or the list would be longer than my arm.  So if there's something in sidebar that you would like to see on the hamburger menu, please chime in below.  Also, if there's something in the hamburger menu that seems old or out-of-date, let me know that, too.
Featured Image and Twitter
We're trying out a new default featured image for the sidebar and John's twitter feed.  Its maiden voyage is tonight, in this post, and if it works, it could possibly replace Tunch as the featured image, so that at least people wouldn't wonder why there is a gorgeous, and beloved (!) cat next to a post on healthcare or Black Lives Matter.  If a front-pager selects a featured image, the image they selected will show up, so what we are changing is what shows up if a featured image hasn't been selected.  Feedback welcome, as always.
That's all I can think of at the moment; I'm sure you'll let me know what I've missed – in the comments.