On the Road is a weekday feature spotlighting reader photo submissions.
From the exotic to the familiar, whether you're traveling or in your own backyard, we would love to see the world through your eyes.
 Paris in the daylight, After Dark.  Sweet!  Loving all these different views of Paris.  ~WaterGirl
Lapassionara
Hello. I am loving the photos of Paris, after dark, in the day, or whenever. We had to cancel our fall trip to Paris this year, so these on the road photos have lifted my spirits.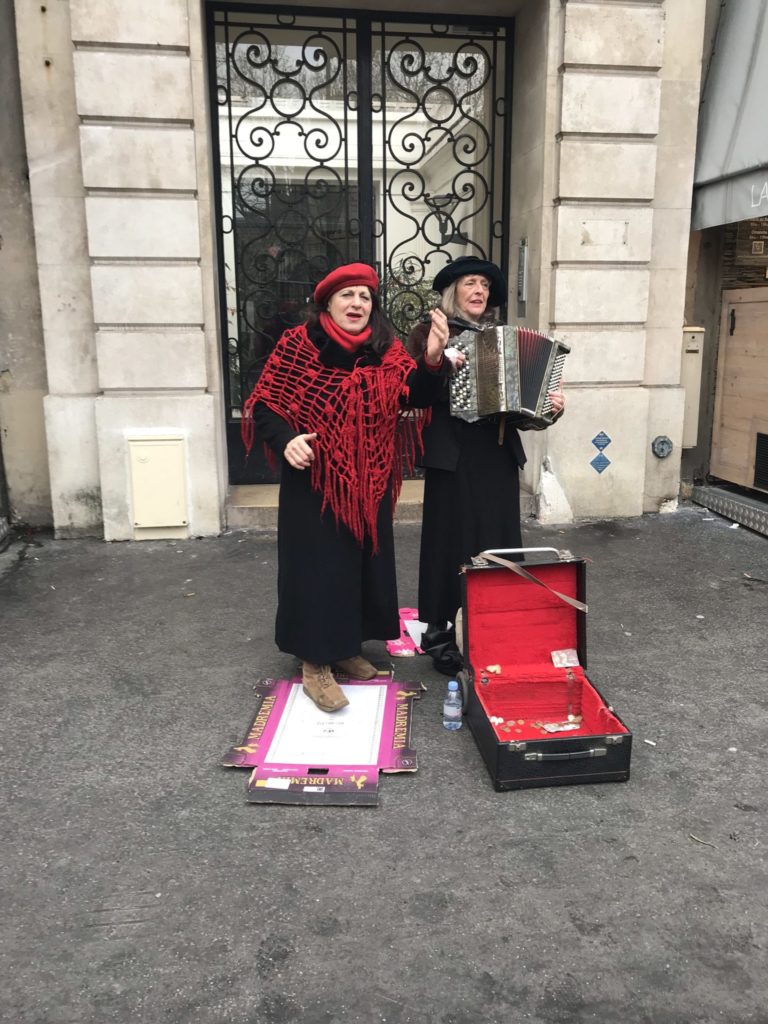 Place Maubert Market
This photo was taken at the Place Maubert market. On Saturday Mornings, shoppers are joined by buskers. These are two of my favorites.
About the Place Maubert, it was one of the first places for executing prisoners in Paris. Now, it is a simple square paved with asphalt, across which pedestrians cross when leaving the metro stop. There is an escalator that brings people to the square from the Metro, if they know which exit to choose. It is a perfect Paris place, anchored on one end by a simple cafe and on the other by a green grocery. In between, there is everything a person needs to put together a reasonable meal. A fish monger (poisonnerie), a butcher (bucherie), a delicatessen (charcuterie), a cheese seller (fromagerie), a wine merchant, and a bakery (boulangerie). Some of these establishments have won prizes, and are now, for a year, the purveyors of the "best" croissant in Paris, or the "best" cheese in Paris.
The first time I saw this square, there was a market, and at one of the booths, a guy would dispatch a duck, in front of the purchaser, and dress it, including using a blow torch to render the barbs of its wings harmless. What a sight.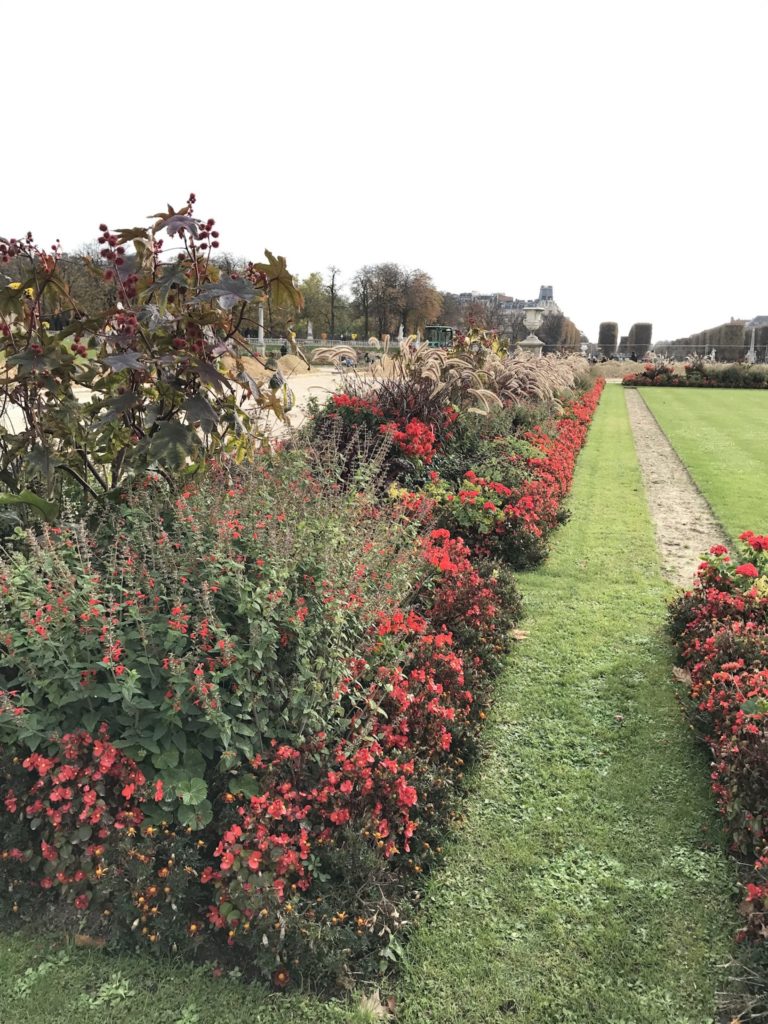 Gardens of Les Invalides
This was taken at the gardens of Les Invalides.
Notre Dame in the Morning Light
January 10, 2017
This is Notre Dame in the morning light, as I am walking toward the taxi stand with my luggage to head for the airport, alas.
The photo of Notre Dame is a particular favorite, as it is unusual for me to see it in the early morning light. This was January, 2017, before Trump was inaugurated. There was still some people who thought he might grow into the job, still some uncertainty about how he would govern.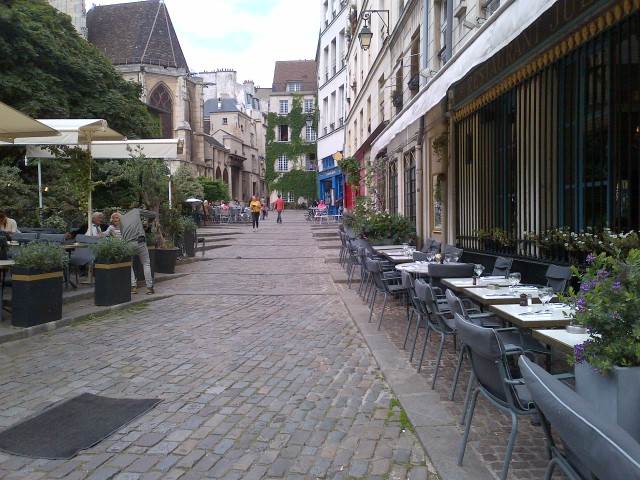 A Favorite Square in Paris
This a photo of one of my favorite squares in Paris, behind a church on the right bank, very near the river.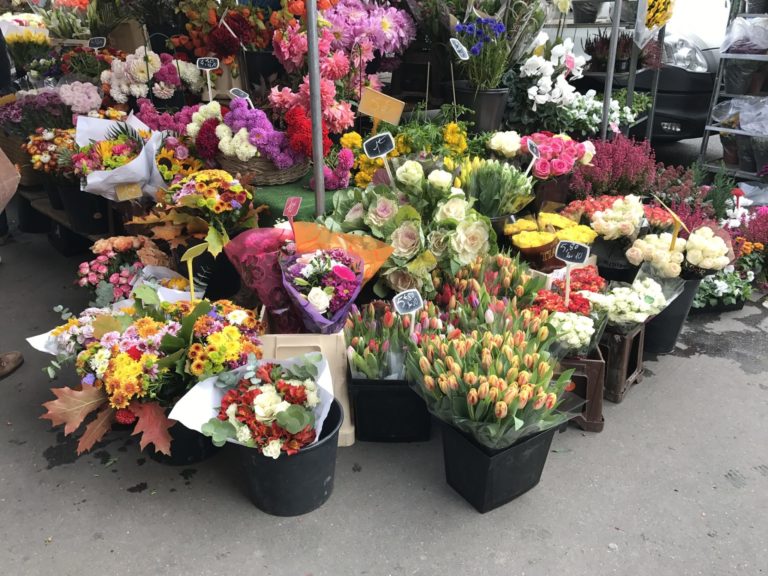 Flower Vendors in Paris
This was taken at the flower vendors booth at the market. A feast for the eyes.