On the Road is a weekday feature spotlighting reader photo submissions.
From the exotic to the familiar, whether you're traveling or in your own backyard, we would love to see the world through your eyes.
Last year, in the spring of 2019, Captain C spent two weeks traveling in Japan, a dream fulfilled. This is the first of several posts from this trip that we'll see over the next few months.  With longer sets of photos, I'll introduce the series with the first submission, and then let the rest speak for themselves.  Today we are in Tokyo!  ~WaterGirl
Captain C
In late March and early April of 2019 I was able to fulfill a long-time travel dream of mine, and visit Japan for two weeks.  I started out in Tokyo (where I got to stay with a friend of mine, we'll call him C), and then went to Kyoto and Osaka before returning to Tokyo for a few more days.  My trip coincided with cherry blossom season, which was both by design and happily timed.
These photos are from my first couple days in Tokyo.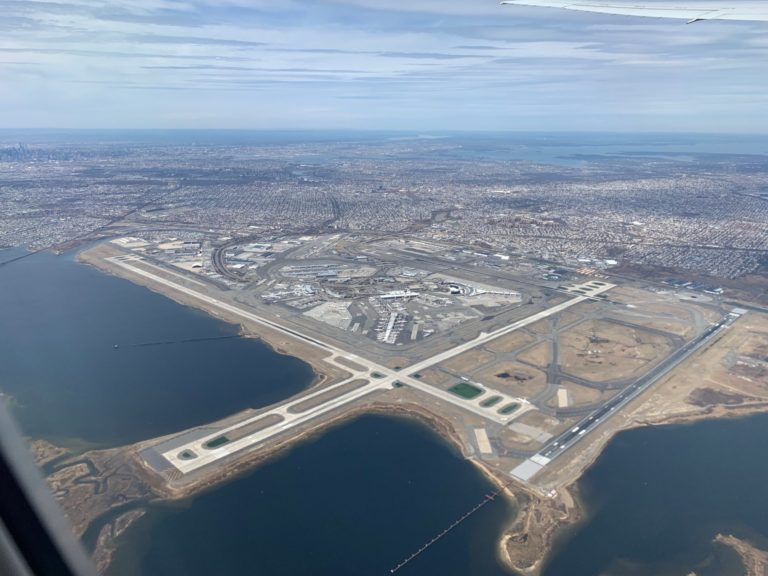 Leaving JFK
March 24, 2019
Normally for a long flight, I prefer an aisle seat if possible, the easier to get up and go for a walk, but for my first trip to Japan (and indeed, over the Pacific), I was happy to get a window seat.  I sat next to an elderly Japanese couple, who basically adopted me for the flight after I tried using some of the 30-50 or so Japanese words I learned from the Pimsleur courses I'd been taking before the trip.  It turns out the word gozaimasu is a very good word to learn.
This is a picture of JFK taken shortly after takeoff.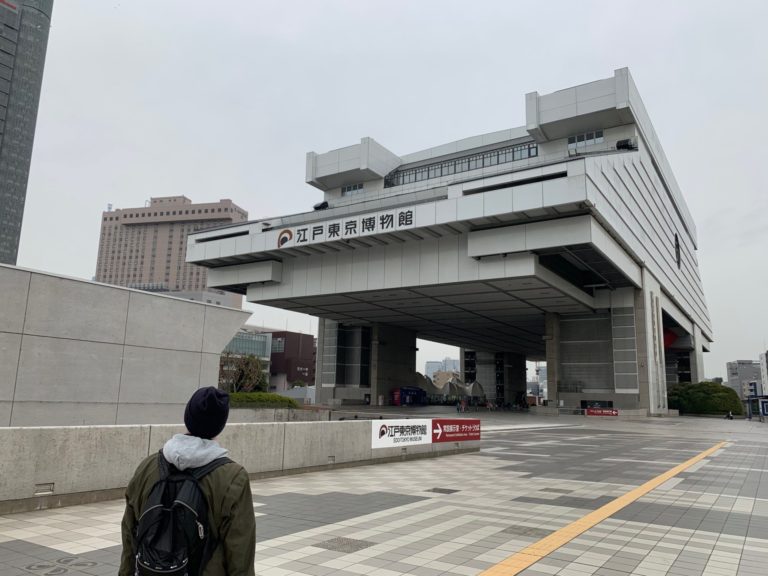 The Edo-Tokyo Museum
March 26, 2019
I left NYC on a Sunday afternoon, and arrived in Tokyo on a Monday.  My friend C met me at Haneda, and took me back to his place (and to a soba joint for dinner).  The next day, we went to the Edo-Tokyo museum, which is kind of shaped like a post-modern Samurai helmet.
If you're at all into history, it's a must-visit if you're ever in Tokyo, a fascinating museum which documents the entire history of the fishing village that eventually became Tokyo, one of the great world cities.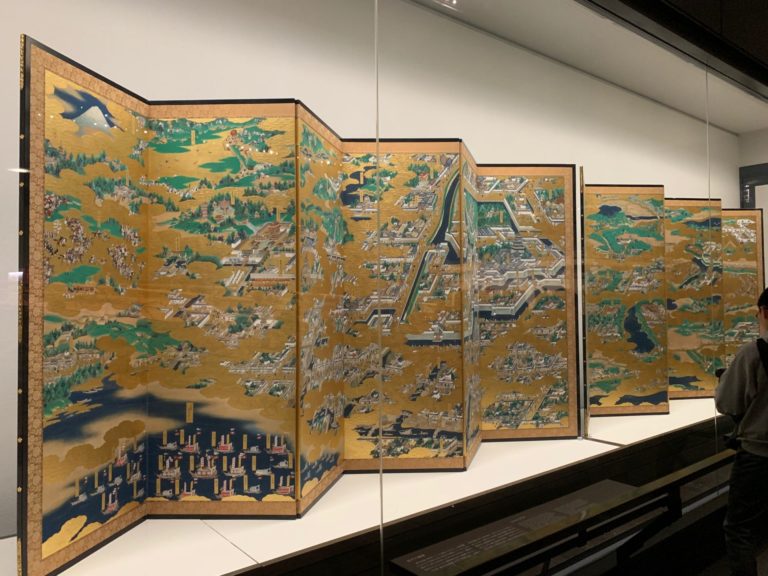 Edo-Tokyo Museum
March 26, 2019
There are so many interesting exhibits and dioramas in the Edo-Tokyo museum that it's impossible to do them all justice.  So I picked a couple representative ones.
This is a screen painting depicting Edo before the great fire in 1657.  As per the label, "there are several theories as to the dating of the screen."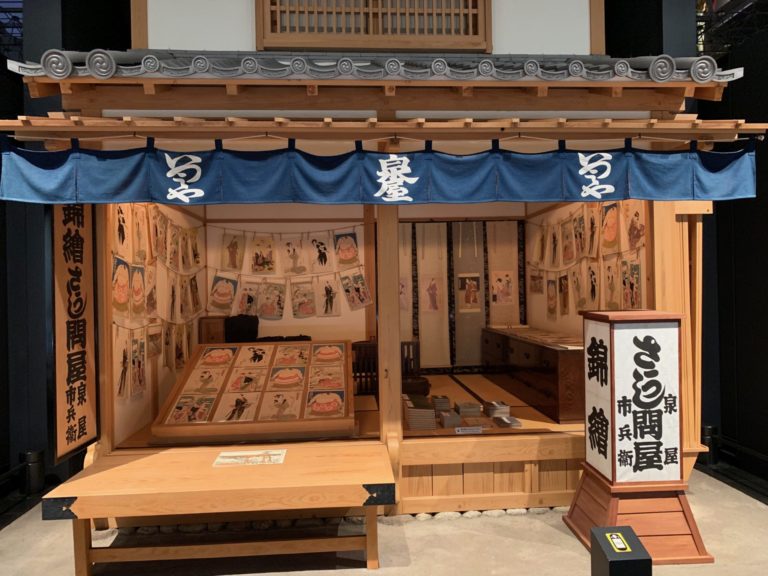 Edo-Tokyo Museum
March 26, 2019
This is a replica of a bookstore of light fiction and prints, circa 1800 or so.  Books and prints were increasingly popular in this period of Edo history.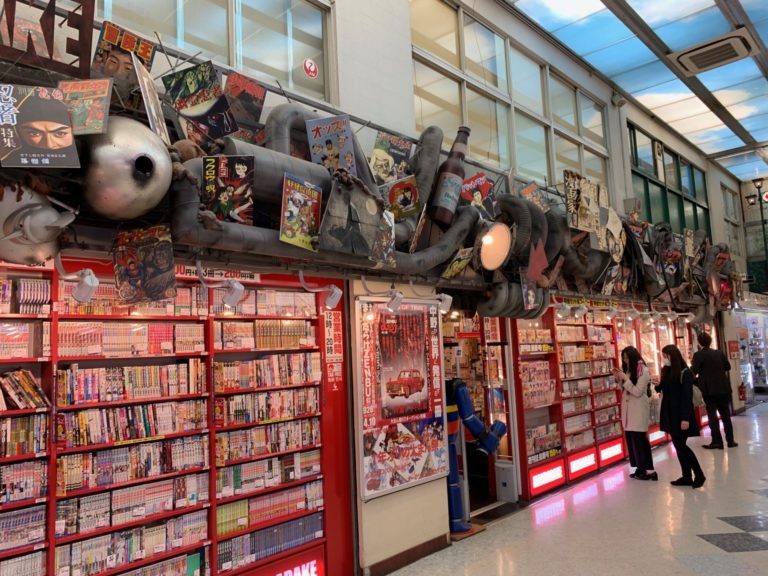 Nakano Broadway, Nakano, Tokyo
March 27, 2019
Unlike many large cities, Tokyo is not organized around one central downtown.  Rather, it is organized into neighborhoods, often centered around a train station (Japan has an excellent rail system.  I'm positively jealous).  My friend C lives in Nakano, and near the train station is a shopping mall called Nakano Broadway.  It has the usual variety of food, clothes, and other stores, and second floor is dominated by about 8 or 9 stores called Mandrake, each of which sells a slightly different set of manga and other collectibles.  This is one of them.  The net effect is not unlike if Comic Con exploded.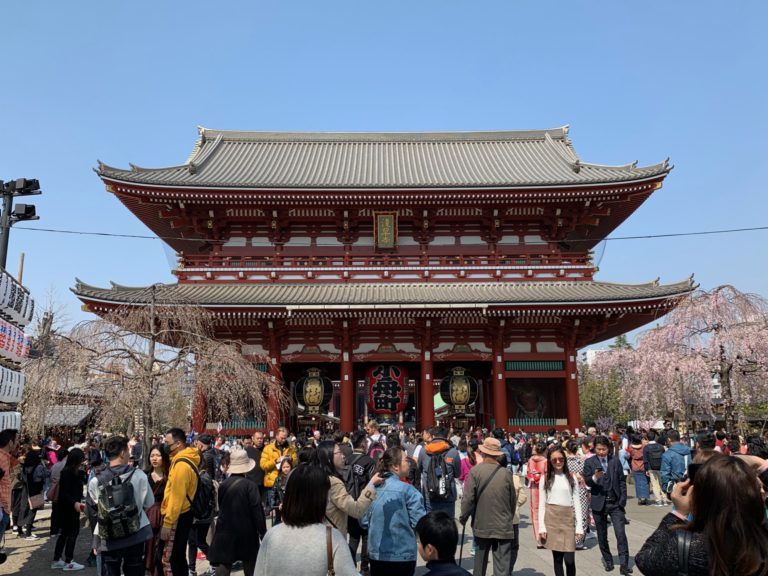 Senso-ji Temple, Asakusa, Tokyo
March 27, 2019
As C had to work, after checking out Nakano Broadway, I headed east to the Asakusa neighborhood (described by C as "old-school Tokyo"), to visit Senso-ji temple, Tokyo's oldest temple.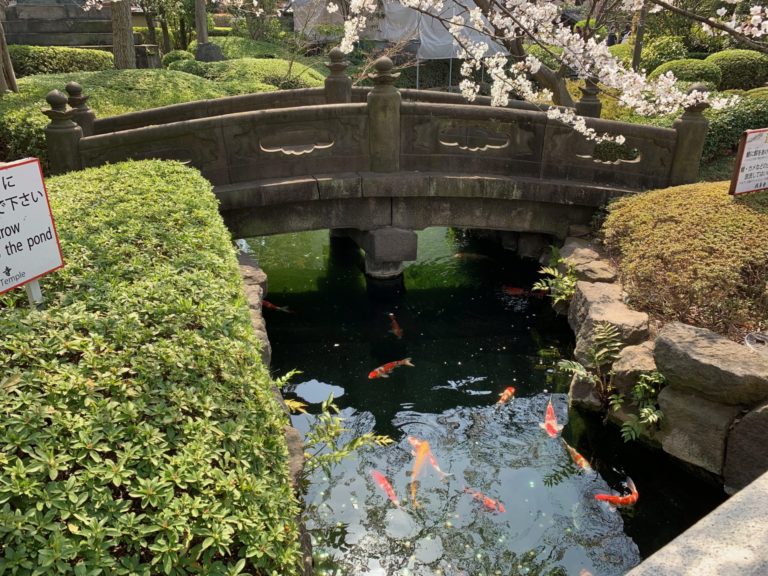 Senso-ji Temple, Asakusa, Tokyo
March 27, 2019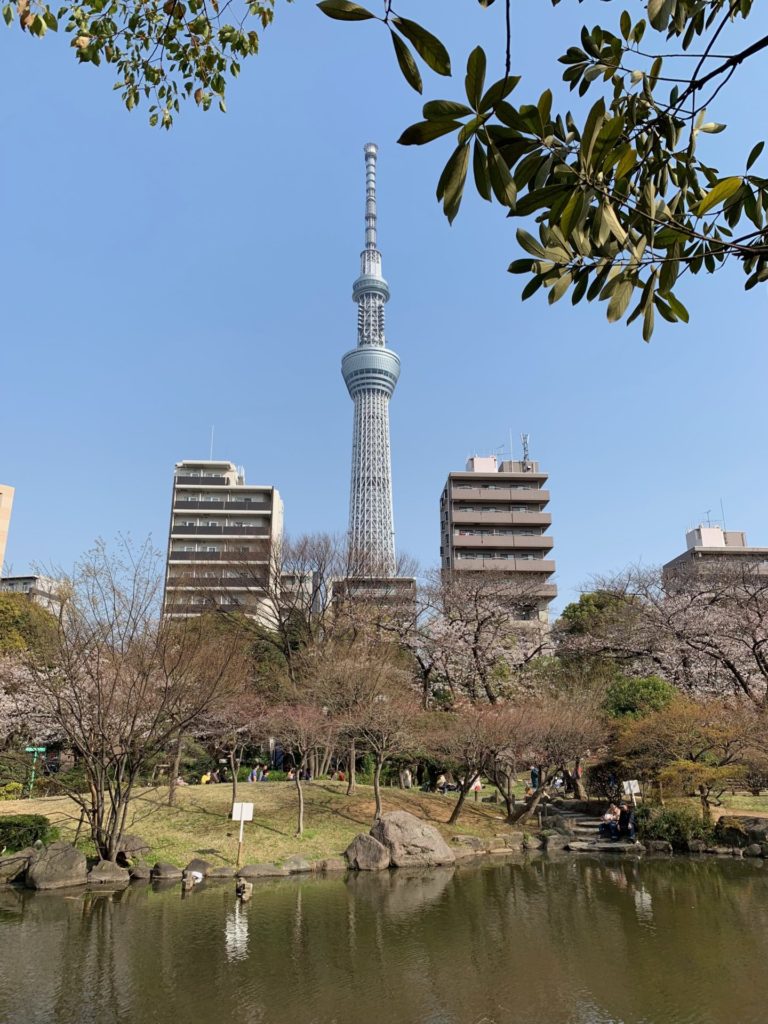 Sumida Park, Tokyo
March 27, 2019
After spending some time on the Senso-ji grounds, I headed  east across the Sumida River to the Tokyo Skytree, a recently-built TV tower that tops out at 634 meters, with observation decks at 350 and 450.  I stopped to explore Sumida Park along the way, which is where I took this photo.