On the Road is a weekday feature spotlighting reader photo submissions.
From the exotic to the familiar, whether you're traveling or in your own backyard, we would love to see the world through your eyes.
Today is the beginning of a new adventure in Scotland.  With Albatrossity!  To me, it seems kind of expensive to travel to Scotland every Monday for 7 weeks, only to return home again by Tuesday morning, but then what do I know?  ?‍♀️

At least we will have Albatrossity in Scotland as a Monday morning pick-me-up that will take us through the election!  After that, it will be a whole new world in every way, but one thing we can count on is On The Road.  In the meantime, today I feel like the bird in the last photo!

Oh, and a quick reminder to start thinking of ideas about where to go next in the evenings, because we will be discussing that this week in On The Road After Dark.

~WaterGirl
Albatrossity
Another trip and pics from the past, this one to Scotland in summer of 2008.
Elizabeth had an invited presentation to give at a conference in Aberdeen, and I had always wanted to get to Scotland, since it is my ancestral homeland on my paternal side. My great-grandfather, with whom I share a first name, emigrated from Scotland in the mid-19th century, and I wanted to see the land that he grew up in. We were successful in that quest, but that story will have to wait until the final post in this series! So we planned a 2-week trip around these parameters, and also included as many ancient stone structures and bird-watching sites as possible.
Upon landing at Edinburgh airport in mid-morning, we got a rental car and got out of the big city, heading toward the Highlands. Navigating that first traffic circle in an unfamiliar vehicle, while groggy from an overnight trip and while adjusting to driving on the wrong side of the road, was an experience I hope not to repeat anytime soon.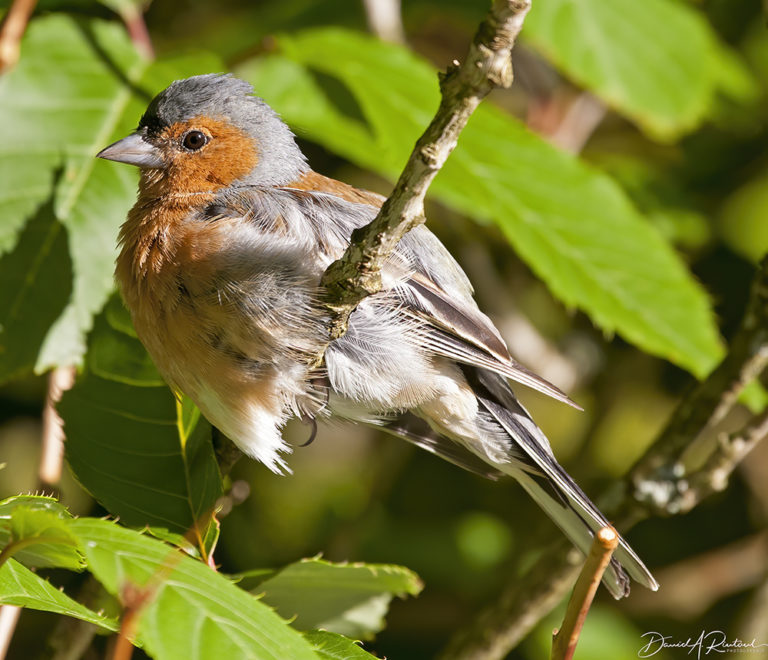 Bridge of Orchy, Scotland
July 21, 2008
Our first stop was at a village named Bridge of Orchy, where we wandered around a bit to see the sights. Lots of new birds, including this gorgeous male Chaffinch sunning himself in a sheltered spot out of the wind.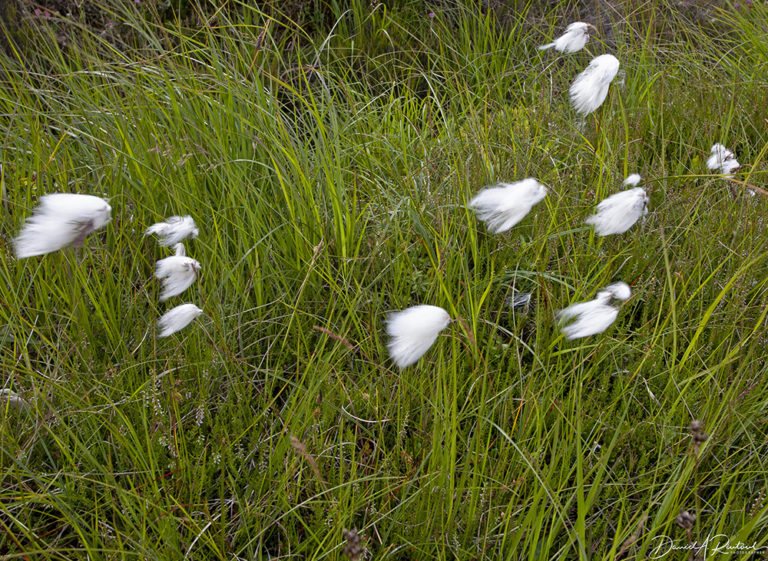 Bridge of Orchy, Scotland
July 21, 2008
Speaking of wind, these wispy flowers belong to a member of the sedge family, Eriophorum gracile, or slender cottongrass. This flower was abundant along the stream that flowed near our hotel.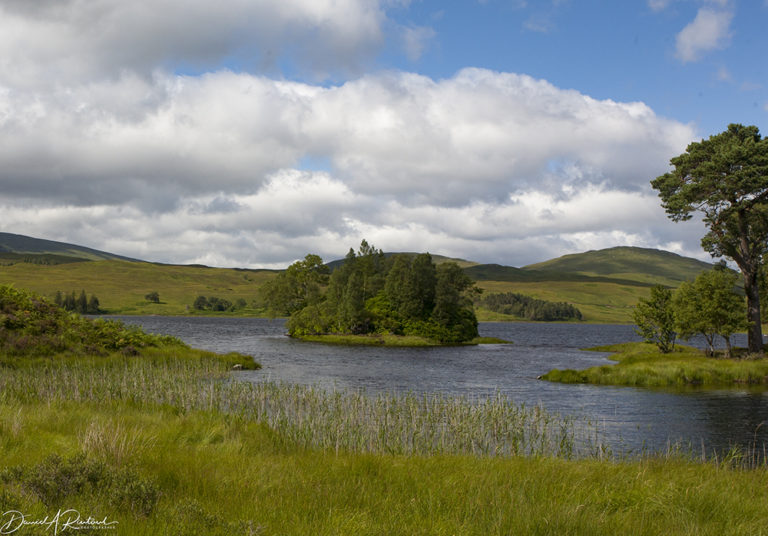 Bridge of Orchy, Scotland
July 21, 2008
The stream also had some nice wide places, probably good fishing holes for the locals!
Bridge of Orchy, Scotland
July 21, 2008
This young Wren (Troglodytes troglodytes) was also bouncing along beside the stream, following a parent bird who mostly was letting it fend for itself. There are many species of wren in the Western Hemisphere (I've had three species in my yard here in Kansas!), but this is the only species from that large family that is found in Eurasia and Africa. In Anglophone Europe, it is known simply as "the wren". It was formerly lumped with one of the North American species, the Winter Wren, but phylogenetic analyses changed that, and indicate that these two species last shared a common ancestor about 4.3 million years ago.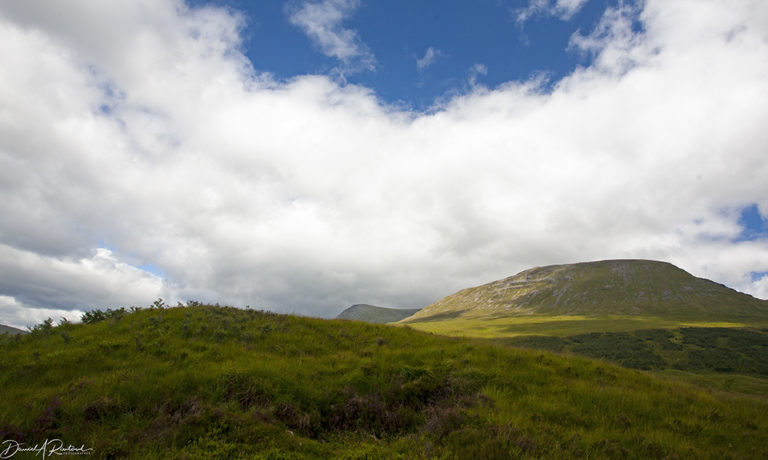 Scottish Highlands
July 21, 2008
The next day we drove across the Highlands, heading for a bridge to take us to the Isle of Skye. On the far side of Skye we were scheduled to catch a ferry that evening that would take us to South Uist, our starting point for our time in the Outer Hebrides. Here is some of the scenery along the way. It was so captivating that we failed to notice that our GPS device was not heading toward the bridge. We ended up at a ferry terminal, and by then it was too late to backtrack and get to the bridge in time to catch our evening ferry from Skye. Fortunately there was room on this ferry for ourselves and our vehicle, or we would have been very sad travelers. Memo to self – check where your GPS thinks you want to end up.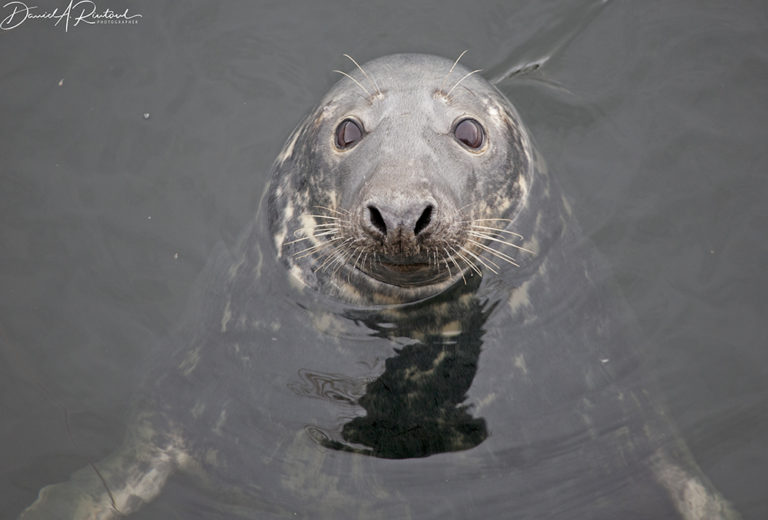 Uig, Isle of Skye
July 21, 2008
After a not-so-relaxing drive across Skye, we ended up at another ferry terminal in the town of Uig. We had time to wander along the shore, and this Grey Seal was very curious about us, or perhaps it just was hoping that we were anglers and would toss a fish or two in its direction.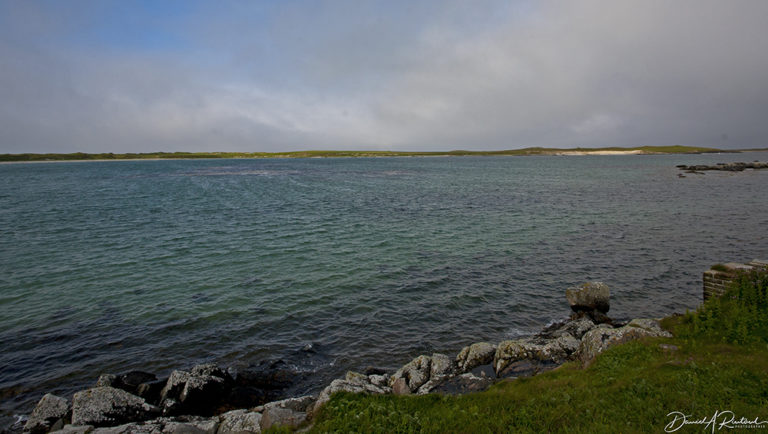 Hougharry, Uist, Outer Hebrides
July 22, 2008
Our ferry trip that evening was marked by some loud and uncomfortable interactions with a local loonie, who figured out that we were North American tourists and proceeded to bellow insults about the president and the USA in our general direction. He eventually moved off when some of the other passengers told him to shut up. We landed in the Outer Hebrides and drove the short distance to our guest house, Sgeir Ruadh, near the Balranald Nature Preserve, a famous birding site on the Atlantic shore of North Uist. The next morning, after a lovely breakfast, this is what we saw from the front lawn of the guest house. It looked more like the Caribbean than the North Atlantic! But no worries, soon it was raining.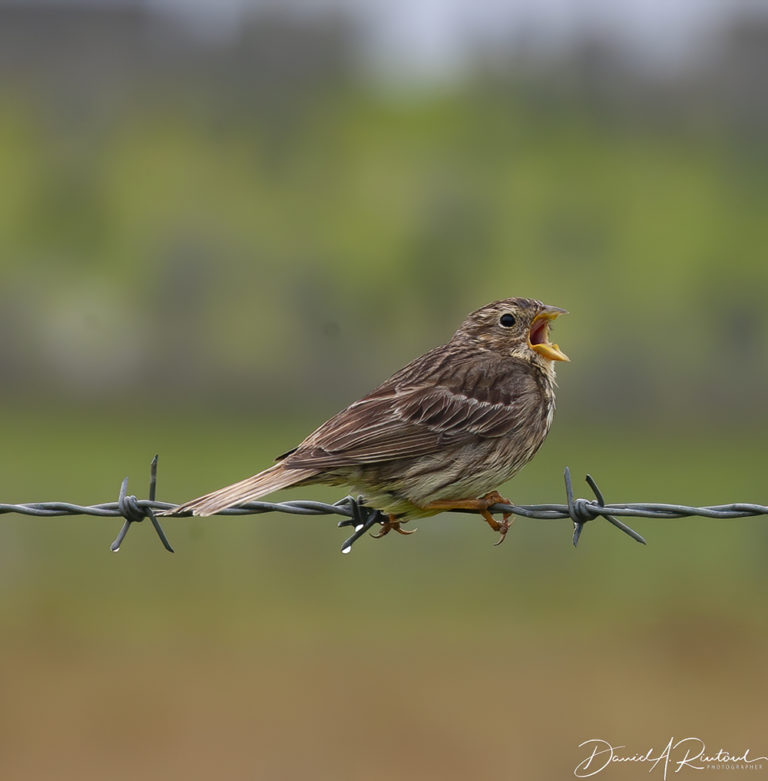 Balranald Preserve
July 22, 2008
I got my first life bird of the trip at Balranald, this Corn Bunting. It was, of course, raining intermittently, but it was still a lovely place to be on a July morning.