On the Road is a weekday feature spotlighting reader photo submissions.
From the exotic to the familiar, whether you're traveling or in your own backyard, we would love to see the world through your eyes.
My favorite photo from this bunch is the last one, "the back end of some cathedral!"    ~WaterGirl
Steve from Mendocino
Photoshop has provided me with a whole toy chest of cool effects to experiment with. I originally applied these effects rather broadly just because of their novelty, but these days I use them primarily to compensate for problems introduced either by Kodachrome used negligently, scans done even more negligently, or problems that I've had with blur, light leaks, etc. Cathedrals lend themselves to more extreme manipulation because of the inherent surrealism of their design. These photos are a sampling of cathedrals being weird.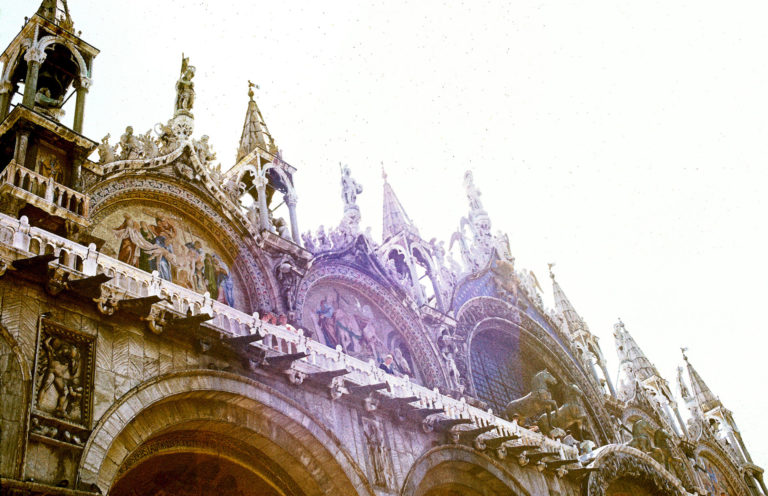 San Marco cathedral in Venice, shooting into the sun.
Most occasional visitors to Europe have carefully planned objectives which they research and record, but my situation was very different. I was there to hang out with Anne-Marie's family at different locations in France, and take excursions to top restaurants in whatever region I was in. I did research and record on those restaurants, but there's not much of a market in stories about retired chefs and notes on meals I ate.
My excursions frequently passed by photogenic sites and monuments which I recorded in passing without bothering to learn about history or even remembering which photo was taken where. I apologize for this glaring deficiency, but I just don't have the information available. What I have for you is just Pretty Pictures.
This shot is a good example of that. I know I was travelling with my parents at the time, and that my father was terribly amused by this shot, dubbing it "woman praying to a Renault". I've always thought it to be part of repairs to Vezelay Cathedral, but I haven't been able to find any images on line which match this. I can report, however, that we were in Vezelay for a meal at l'Esperance, Marc Meneau's 3 Michelin star eatery there.
I also ate a meal prepared by him as guest chef at Jean Bertranou's restaurant in Los Angeles during the period that Bertranou was dying of brain cancer. Both Meneau's meals were sublime. I've long mourned the passing of Bertranou. He was one of the very best chefs to ever run a restaurant in Los Angeles.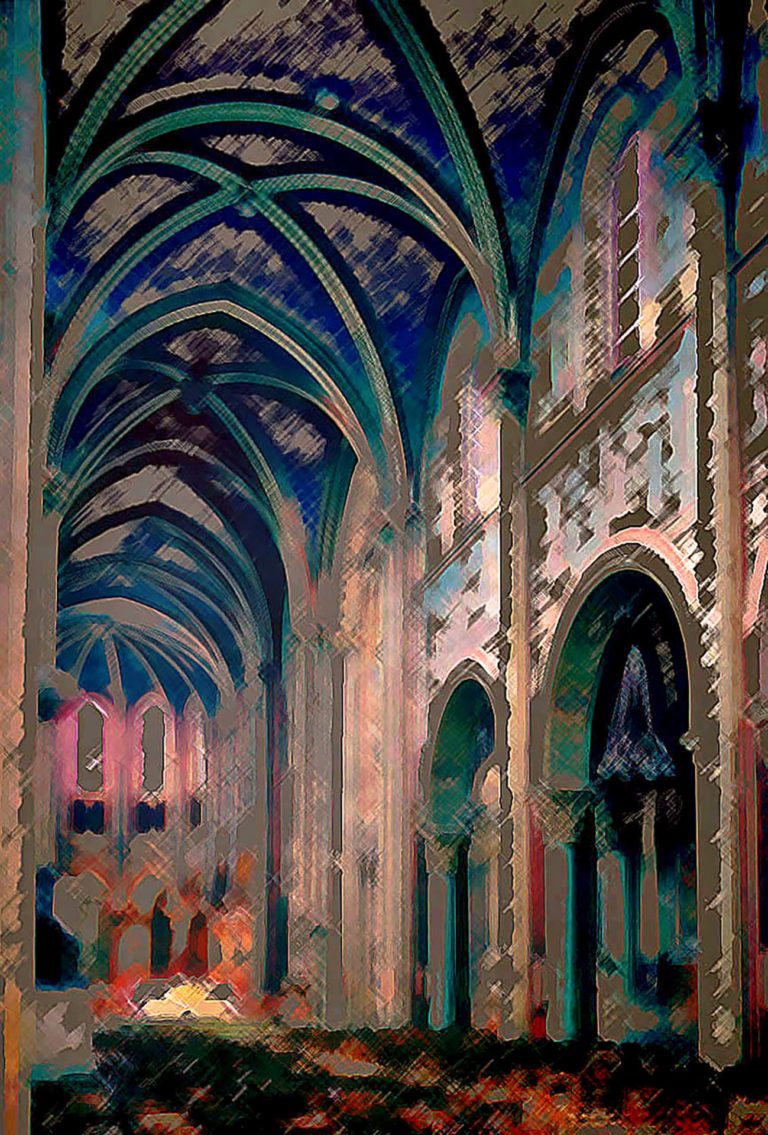 I have this photo labeled as Vezelay, but it absolutely is not. I'm quite sure it's the Albi cathedral, a remarkable place in an out of the way spot. I was experimenting with color substitution here (something that I've seen tutorials instructing people to avoid). This works for me, and these are my pictures so buzz off.
Incidentally, our visit to Albi happened because we were on our way to a meal at Hôtel de France in Auch. The chef, André Daguin, was a wild man — highly creative, his cuisine intensely regional. The chef at my favorite restaurant in Mendocino apprenticed with Daguin for about two weeks before quitting because the hygiene was so bad. None in our party got sick, and the food was very good. All in all a nice day trip.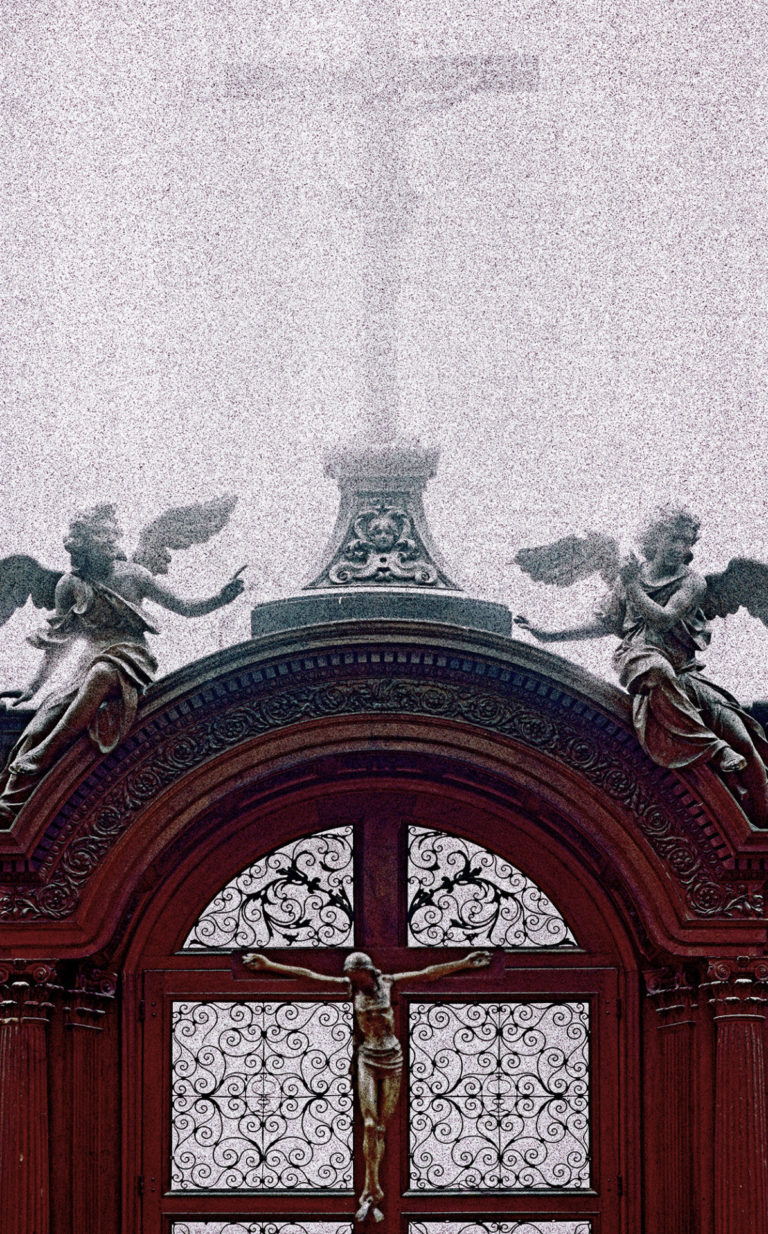 I also had this photo down as Vezelay, but in reviewing it, I can't find anything in the Vezelay cathedral that matches this, and Albi's interior is very much in keeping with this detail.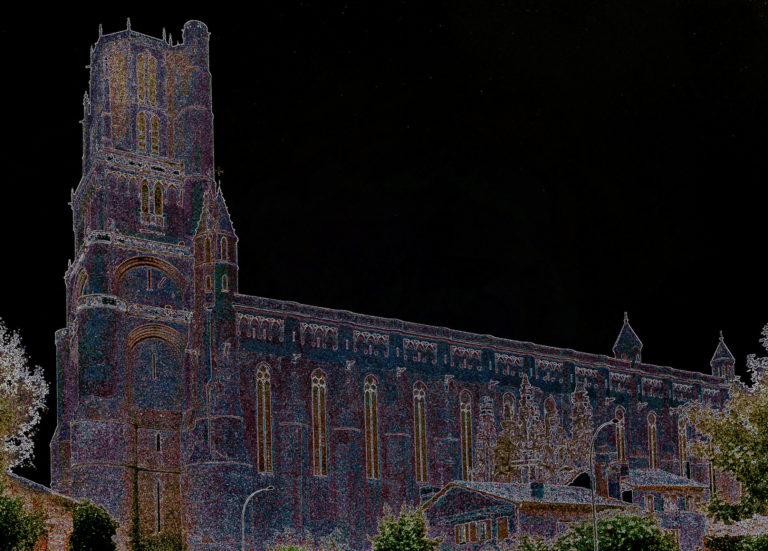 This is an exterior shot of the Albi cathedral. I put in many many hours trying to make a straight ahead shot out of this, and I always hated it. This treatment maximizes some of the structural details while losing all suggestion of the remarkable red brick construction. The entire town is built with red bricks, and is unlike anything else I've seen in France. I will post more descriptive photos of Albi and the cathedral some other time.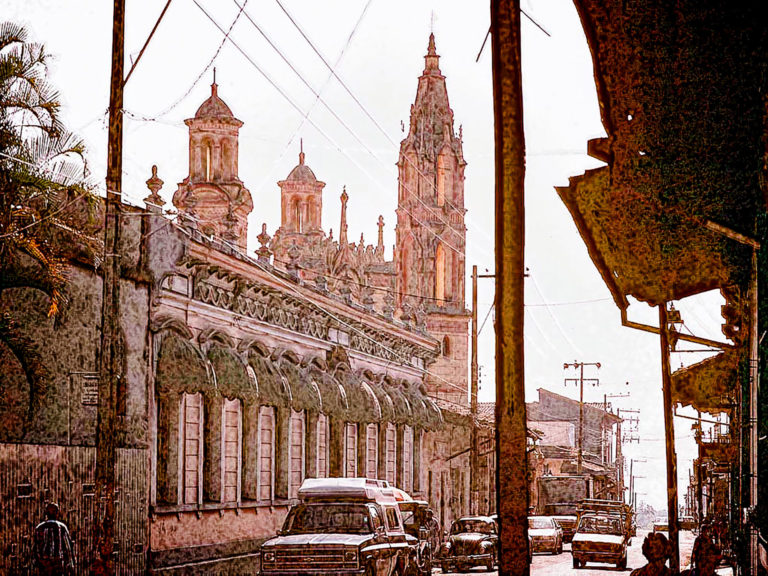 Here we move to Coatapec, Mexico for another radical treatment of a cathedral. I enjoy this a great deal. Your mileage might vary.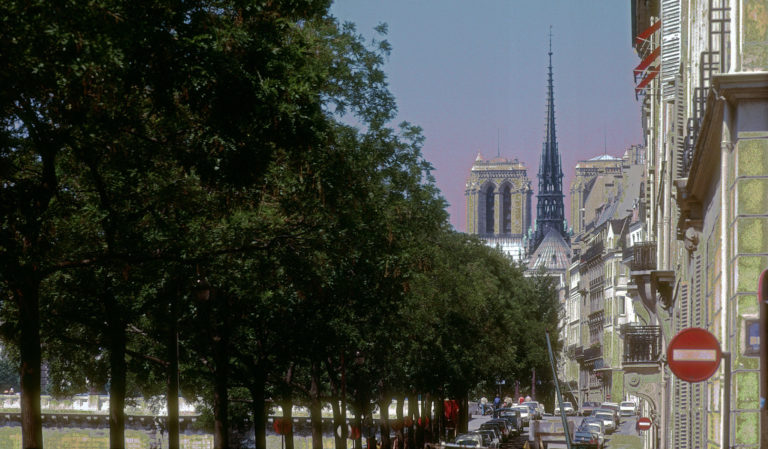 Color substitution of a Paris scene with the back end of some cathedral there. What a tragedy, but a sign of the times.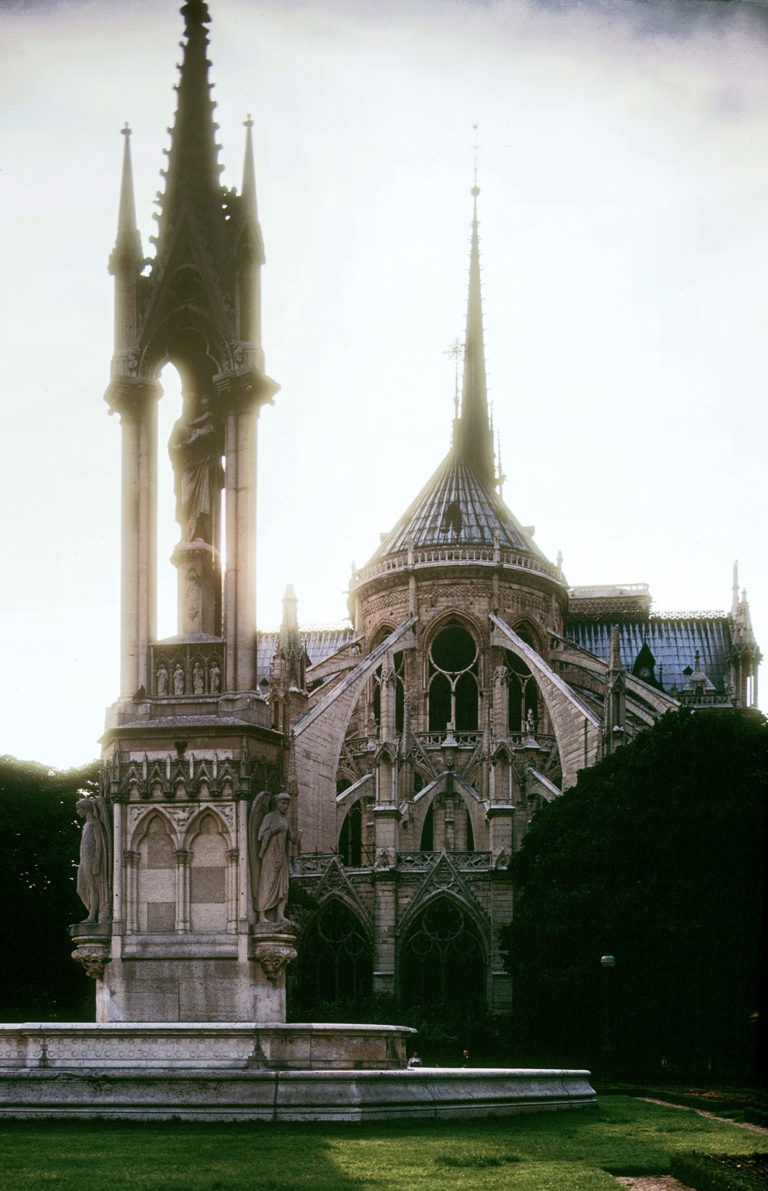 I've always most loved her from the back.