I would hate to take away from the start of the Chile After Dark series by discussing where to go next after Paris in that post.  So I'd like to do that here, in a separate post.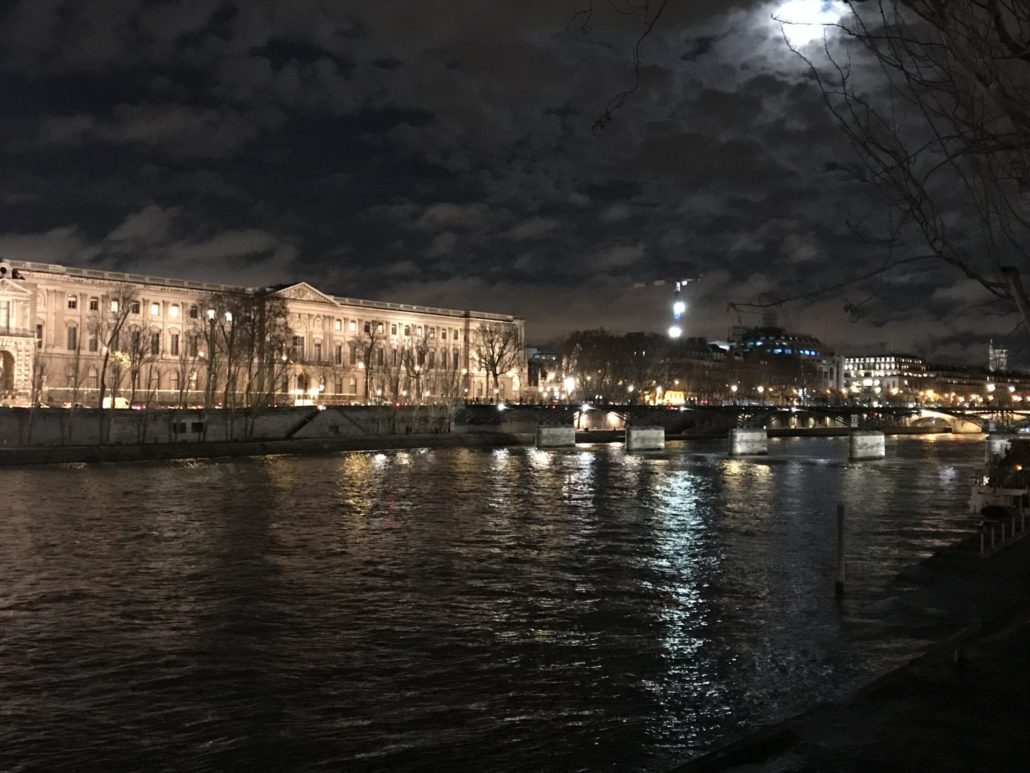 I had to show this photo by Dextrous one last time.
Ideas for Series
Pick a specific city or place, like we did with Paris?
Have a "Favorite City" series?
Have a "Favorite Places" series?
Our own communities?
Have a "Place Where I Grew Up" series?
A "Then and Now" series?
Seasonal Photos? (photos that people think epitomize a season for them or a location for them)
Islands?
Food photos?
Famous beaches?
National Parks?
State Parks?
Dramatic parks like Yellowstone or Tetons?
Fall Color?
Tropics?
"Where We Live?"
View from Our Windows
'Theme' weeks: waterfalls, beaches, bridges, wildflowers, food, etc.?
Capital City one week, then anywhere in that country the following week?
Specific Places
Possible Cities in the U.S.: New York, Chicago, Los Angeles, San Francisco, Seattle, New Orleans, Palm Springs, Lake Tahoe, Seattle (including Skagit Valley Tulip Festival)
Possible Cities, non-US: Amsterdam, Budapest, London, Tokyo, London, Rome, Sydney, Beijing, Johannesburg, Madrid, New Delhi, Barcelona, Tuscany, and Provence
Possible Places: the Alps, Scandinavia (Denmark, Norway, and Sweden), The Berkshires, Block Island, RI, Mohonk Mountain House grounds in New Paltz NY, Victoria Falls, Machu Picchu, Angkor Wat, Olympic Peninsula, Eastern Sierra (all seasons but especially fall color), New England Fall Foliage, Texas Hill-Country Wildflowers
Possible Countries: Japan, Australia, Russia, Italy, Vietnam/Cambodia
Possible Continents: Africa, Europe, Australia, New Zealand (sort of a continent)
My Thoughts after Seeing All the Suggestions
I think the best decisions are made after everybody throws their ideas out on the table, so first thing I would like to do is to thank everybody for all the ideas.
Paris is clearly a very special place that a lot of people love.  Which makes Paris a hard act to follow, like having to give your speech right after Michelle Obama has just given hers.
Whatever we do next, we want it to be open to a lot of people, I think, not just folks who have been able to do a lot of world travel.  Something really different might be a nice change of pace – so maybe we shouldn't jump straight to another city?
I wonder if national and state parks might be a great place to go next.  Maybe 4 or 5 weeks of parks at the most, and if there are more submissions than that, we can always have a week or two of parks as a palate cleanser at the end of the current series and before the next one.  If we don't have that many, we can play it by ear.
Speaking of ears, my ears really perked up at the New Orleans suggestion last night, and I noticed similar reactions in the comments.  Maybe New Orleans is the Paris of the US?  We could head to New Orleans after we see some national and state parks.
Somewhere around Nov 3 we will either want to celebrate, or have a wonderful distraction if things are still uncertain for awhile, or have a place where we can mourn if the worst happens.  It feels like New Orleans is a city that could be perfect for all of those things.
So what do you guys think?  Good plan?  Great plan?  Terrible plan?
I'm not sure it would work to try to vote on this, but there is a definite OTR community, and this isn't set in stone until / unless you guys think this is a pretty good plan.
So it's not exactly voting, and you won't get a sticker, but please share your thoughts in the comments.